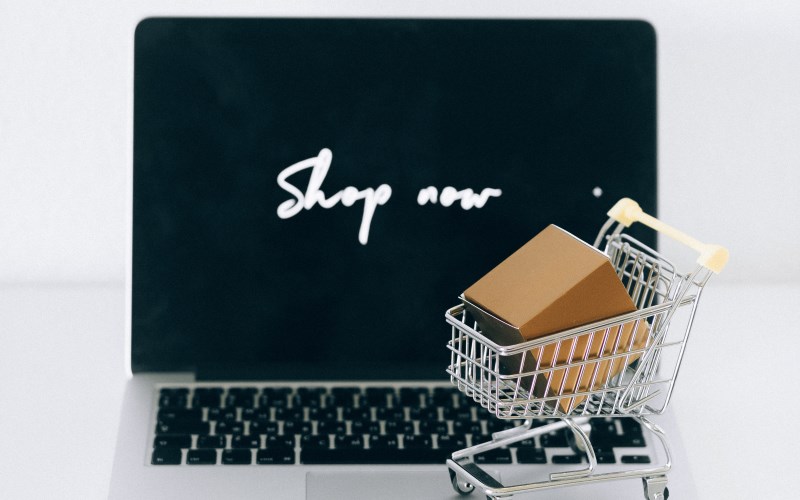 Research has shown that e-commerce is one of the fastest-growing sectors in the world. Many companies went out of business during the pandemic. However, studies show that e-commerce companies actually flourished during this time.
Now that we have established how important e-commerce is, let's take a look at the most critical form of e-commerce that is dropshipping. If you want to start your own ecommerce business, then there is no better way to go about it than drop shipping. The global drop shipping market may reach $591 billion by 2027. This shows its importance in the current and future market.
However, choosing the best dropshipping platform is still a big task. This is precisely why we have come up with this article. We'll give you some valuable tips on choosing the best dropshipping platform for your products that a research by E-commerce CEO supports.
What is Drop Shipping?
Before we embark on the journey of choosing the best dropshipping platform for our business, we should first understand the concept of drop shipping. It is a process where the seller does not keep any inventory and fulfills customer orders through a third-party supplier who delivers the product directly to the customer. The seller does not have to keep any inventory or even have a physical office. All of this can be done online.
You can place the product on your ecommerce store, and when a customer orders a particular product from your store, the order automatically reaches your dropshipping suppliers. The dropshipping supplier then delivers the product directly to the customer, and you get paid a certain amount of money from the transaction. It creates a Win-Win situation for both you and the supplier.
Choosing the Best Drop Shipping Platform
As the seller does not have to keep any inventory, it makes drop shipping the perfect business model during the pandemic. When you are setting up your business, there are many things that you might want to consider. Once you have decided on your target market and the products you will sell, you should choose a dropshipping platform.
This is one of the essential steps in setting up a dropshipping business. Choosing a specific dropshipping platform can be the difference between the success and failure of your business. If you are new to the concept of this business, then this guide can help you find the best dropshipping platform for you. Let's dive in!
Ease of Use for the Seller and the Buyer
The dropshipping platform you choose should help you set up your store in the most efficient way possible. Not all drop shipping platforms will guide you through the process. So you must do your research and choose a dropshipping platform that offers you guidance in setting up your store.
In addition to this, the drop shipping platform should also be easy to use for the customers. This means that your store should be well organized, and products should be placed in their respective categories. If the buyers see an advertisement for your product, they should easily navigate to your product. Once they click 'Add-to-cart,' the order should smoothly and automatically be forwarded to the dropshipping supplier.
Buyers will not purchase from you again if they don't find it easy to navigate your store. This can result in bad word of mouth. So it is imperative to keep the 'ease-of-use' factor in mind when choosing a dropshipping platform.
Plugin and Add-Ons
Another critical factor in choosing the best dropshipping platform is the ability to support plugins. Plugins are supportive tools that can help in boosting your dropshipping business. You can maximize your profits by using some of these plugins. They can help increase your sales, but these tools can also help you gather information about how the customers are interacting with your business.
Dropshipping plugins also give you a competitive edge over other drop-shippers who don't use such tools. So you must choose a dropshipping platform that supports these plugins.
Managing Payments
Ease and security of payment is an essential factor when choosing a dropshipping platform. Customers also feel safer purchasing from online stores when they know that the store offers secure payment options. Choose a dropshipping platform that ensures the customer's data is kept secure. The respective platform should also allow automatic distribution of profit between your business and the supplier. 
Offers a Wide Selection of Products
With so many different dropshipping platforms available in the market, it can sometimes get very tricky to choose the right one for your business. You should always choose a dropshipping platform that offers a wide selection of products. This will not only help you expand your store, but it will also make things more manageable if you can get a large number of products from a single dropshipping partner.
Prefer a Well Recognized Drop Shipping Platform
These days, you can find many different dropshipping platforms in the market. When choosing a platform for your ecommerce store, you should always prefer a well-recognized one. A dropshipping platform with a large user base signifies high credibility. Try to have multiple dropshipping suppliers and choose the most well-known as your leading dropshipping partner.
Have Multiple Suppliers
One of the most important things to keep in mind when setting up your drop shipping business is that you shouldn't restrict yourself to one supplier. Many people make the mistake of only having a single dropshipping supplier. This can be disastrous for your e-commerce business.
Try to find at least 2 to 3 suppliers that fall under your set criteria and then develop a solid and long-lasting business partnership with them. Having more than one dropshipping supplier will help you if your regular supplier runs out of the ordered product, or if the supplier decides to close the business, you wouldn't have to search for a new supplier.
Final Thoughts
Dropshipping is a highly efficient business model that online entrepreneurs use. It creates a win-win situation for both the entrepreneurs and the suppliers. For this reason, it is touching new heights. So, if you have not already chosen a dropshipping platform for your products, now is the time to do so.
Cover Photo by Nataliya Vaitkevich from Pexels