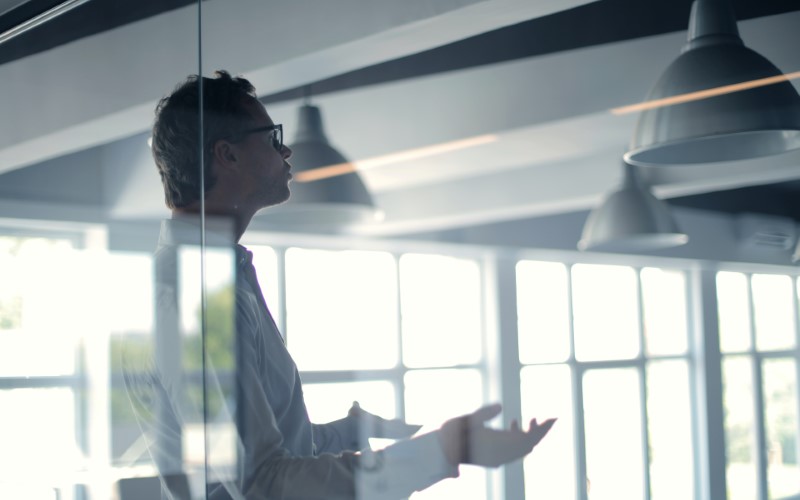 PMP (Product Management Professional) Certification is a globally recognized Product Manager certification offered by Project Management Institute (PMI), a US-based nonprofit professional organization.
The certification is considered essential for Product Managers as it throttles professionals ahead in their careers. It is the highest paying certification in the world. In a recent survey, it was reported that Project Managers with PMP certifications hold more than three-fourths of the high-performing projects. Besides, companies with over one-third certified PMP project managers perform better than their peers in the market.
1. Adds Value to Resume
Project Management roles are high in demand but their recruitment process is equally tedious- Shortlisting from the pool of applications, inviting shortlisted candidates for interviews, filtering suitable candidates, and offering them positions. Companies like to filter as many candidates as possible before their interview process. Deciding from their resume, candidates without PMP certifications lose out in the race.
PMP certification adds value to a Resume in a way that it projects the candidates as serious students of the trade. It also validates professionals' knowledge of the concepts involved in Project Management.
2. Provides Industry Recognition
PMP certifications are globally recognized. They are recommended for all industries in any location across the globe. Since, the role of project professionals as a serious student of the trade, it also increases their recognition by the companies and enterprises of the industry.
PMP-certified Project Managers get more interview calls and converted offers thereafter as compared to their peers because they are better at completing the project on time and within the budget. This tells a lot about organizations' perspectives towards the certification. It has also been noted that companies perform better as the number of PMP-certified project managers increases in their teams.
3. Helps you learn Important skills
The hype around PMP certification is not unfounded. The certification takes an average joe and returns a complete package of a Project Manager.
The PMP certification exam is not everyone's cup of tea. It has very high standards and can also be succeeded by extensive preparation and regular revision. The test papers its students on hard and soft skills, Project Management Processing tools, techniques, methodologies, and fundamental concepts.
Undoubtedly, the experience of working in a Project management field will get you acquainted with concepts working beyond the role and what it demands, but the certification does that in the shortest time.
4. Contributes to Higher Income
The offers, respect, and fresh and exciting opportunities also come with higher income in the package. PMP certification is not oblivious to that and provides project managers almost 20% hike in their salary. Project Managers with PMP certification earn a median salary of $108,000 whereas non certified Project Managers earn only $91,000.
This trend with almost the same figures is followed everywhere in the world including Middle East countries such as Saudi Arabia and the United Arab Emirates. As we move towards a more organized future, the salaries of PMP-certified Project Managers are expected to keep growing in the future.
5. Provides Networking Opportunities
There are a total of 773,840 active PMP certification holders across the world. The Project Management Institute (PMI) organizes frequent meetings among the PMP Project managers in major cities across the world. The purpose of these meetings is for members to earn Professional Development Units (PDUs). This development unites fulfill Continuous Credential requirements (CCRs) that are essential for keeping the certification for three years,
These meetings can be equally helpful for freshers starting in the Project management industry and for professionals with over 10+ experience in the field looking for a way to enhance their knowledge and progress in their careers. These meetings allow specific time to advertise relevant jobs in the market
6. Validates your Dedication to the Job
We have talked about this over and over in the article. PMP certification is not some easy nut to crack. To apply for the most basic certification- Associate level, one has to have 60 months of experience, which becomes 36 if you have a bachelor's degree. People who do appear for the test also have to undergo intense preparation to clear it.
Since learning is a big asset for Companies, they value such professionals who invest in their learning. Project Managers can improve their credentials, professional abilities, and knowledge through PMP certifications. Enterprises understand the level of dedication and hard work that goes behind successfully clearing the PMP exam.
PMP certified Project Managers command respect among peers and team members. Companies entrust them in managing to lead and directing projects in a better way. The commuting set up by PMI also keeps the managers updated with the new methodologies in the industry. Thus, PMP certification is always the right next step for aspiring and established project managers.
Cover Photo by Andrea Piacquadio from Pexels