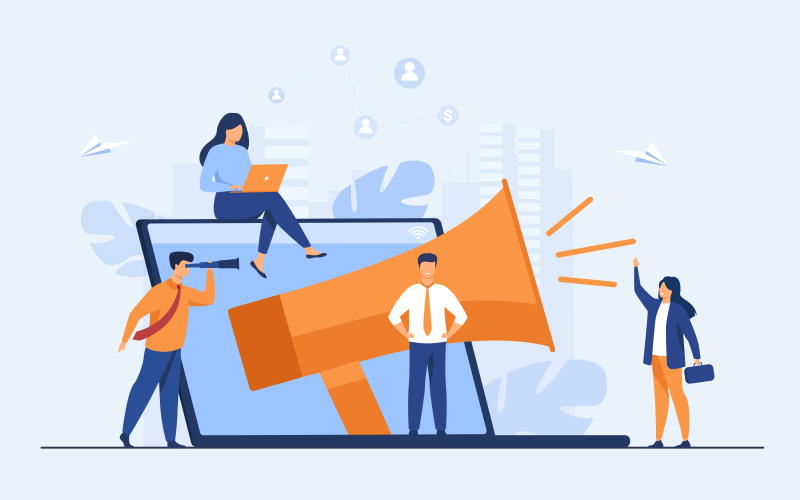 Promotional offers are one of the most great and important things to use when it comes to boosting the sales of your business. Remember you as a client, don't you put your eye on a product that you don't need because of a screaming offer or interesting sales case. Such offers help business owners to expand their company or just attract more potential clients. After reading this article, you'll know how to make your own offers for your business to attract as many clients as possible.
We'll start with introducing the main topic of our discussion – offers for boosting your sales. You'll discover what it is and some practical ways of how to make it at the highest level. Make sure that you won't lose our article because with the help of it, you'll be able to create the most successful sales and avoid destructive mistakes that are common between the beginners.
How To Create Promotional Offers That Will Boost Your Sales
For the very beginning, we want to share with you some tips on some marketing promotion strategies. Of course, these are not the only ones that you can use, but we think that as for beginners, these are especially important to know and apply.
5 Tips for Creating a Strong Promotional Strategy
1. Keep your promotions simple
This point is highly important because if you don't make your product's offer look simple enough, no one will put his eye on your promotion and just skip your offer. Don't make this rude mistake and hire some designers or copywriters to make a decent and simple offer to reach target market.
2. Bundle the products together 
We are sure that you have already seen such a promotion where two or even three products are bundled and are sold for a price of just one. Such an offer creates a look of a more profitable sale, and people buy this in most cases.
3. Offer a reward to your customers
You can increase the average value of your orders (AOV) by offering a freebie when a customer reaches a certain purchase threshold. Such a scheme will bribe your customers, and they will go to your particular company to get more and more.
4. Reward top customers
If you have a business, then definitely you have permanent clients. In such a case, you can also use it for your purpose and reward the most devoted ones with some offers and gifts that would motivate other customers to enter this competition.
5. Control product reviews
Often, it happens that people come to buy your products if they see great reviews from actual buyers. It's ok if some people don't like your product, but when they write a hateful comment, it may affect your company image. Control this field and try resolving all the problems that appear with clients that weren't satisfied.
These were top 5 tips on making the most successful marketing promotion strategy without any money investment. Other ways of low-cost marketing tactics are listed in this additional link. 
Promotional Strategies and Examples of Limited-Time Offers
Now, we'll teach you some interesting strategies for making your limited-time offers. These are the most powerful because people love buying occasional things that are related to some celebrations or holidays.
1. Holiday-related limited time offers
This tip is an amazing opportunity to make your sales fly to the moon. Just imagine how hard people want to surprise their loved ones with a present, and your product can easily solve such a problem at some point. You can apply Instagram marketing here for making it go viral in your city.
Related: Best Instagram Templates for Posts & Stories
2. Anniversary sales 
Inform your customers that they are invited to a celebration of the anniversary of your brand and sell your products there with the help of the advertising. If you want as many people as possible to come visit your party, then try posting this news on social media.  You don't even need to hire a specialist, just film a video about it, use video conversion software and people would love to come and see what you are talking about. 
3. Weather-related sales 
It can be a wonderful idea for selling your products on the picnic with flowers, delicious food and places where people can take photos and promote you. With this tip, you'll be able to improve the visibility of your brand and make it even more interesting and creative.
4. Free shipping
Such a time-limited strategy works great for a short period of time. There may be some people that would like to purchase something, but don't want to pay for shipping too. In such a situation, it will be an amazing thing for attracting their attention.
Thank you, guys, for reading this article and trusting our suggestions about such a serious and interesting topic like promotional offers. We hope you'll find the best way of selling your products for yourself and your company will be on the top list in a year of implementing our tips and tricks.
Cover Image by pch.vector on Freepik