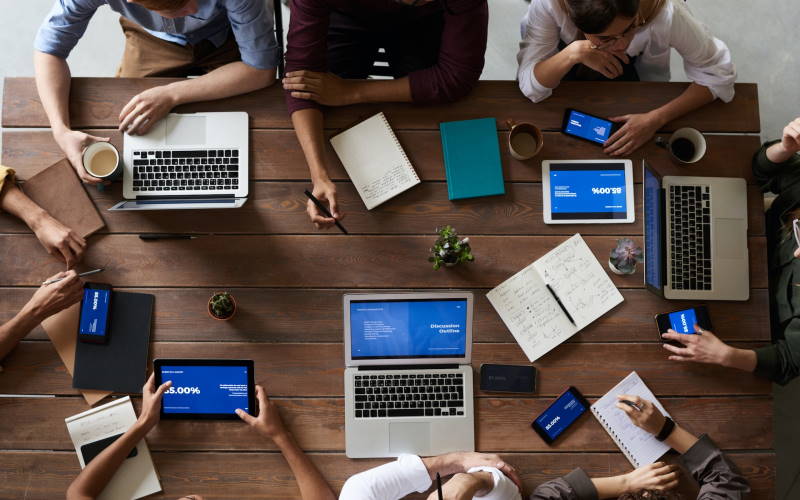 The rise of social media and mobile technology has made it easier for people to connect with businesses worldwide. However, this also means more competition for customers' attention, so companies must be able to stand out to attract new customers and retain old ones.
Thus, modern entrepreneurs like you must focus on boosting your visibility to increase brand awareness and sales. When potential customers see your brand or products advertised online, they will likely remember your business name and consider buying from you over other similar businesses. As a result, you can boost your market share and increase customer loyalty.
Here's a list of steps that you can follow to boost your business' visibility:
1. Check Website Usability 
Register your domain name and establish a presence online. Your company website is usually the first point of contact between your brand and your potential customers. If your website fails to impress them, there's a high chance that they won't return to your site. Thus, you must test web usability before launching your website to ensure it's user-friendly and easy to navigate. 
Here are three tips to help you improve website usability to ensure that you're making your brand visible online:
Make It Easy To Navigate: The most crucial thing in designing a website is user experience (UX). If visitors can't find what they're looking for on your website, they'll leave and never return. This is a massive waste of time for everyone involved, especially if you have good content.
Use A Clear And Concise Design Language: A design language is more than just the colours and fonts used on your site; it's also about how those elements fit together into a coherent whole. If your design looks like a jumbled mess, visitors will need to spend extra time figuring out where they should go next. You want them to feel like they can quickly move through each page without getting lost or confused.
Ensure It Looks Great On All Devices: Most users now access websites via mobile devices, so make sure yours looks great on smartphones and tablets as it does on PCs. If you don't have an app, consider creating one so customers can download it directly to their devices. Your website will have a better chance at attracting repeat visitors if your pages are responsive and easy to navigate across all devices.
2. Update Contact Details 
One of the ways for customers to connect with your brand is through your contact details. For instance, if there are recent changes to your company location or telephone number, your outdated information might cause you to miss out on customers.
To avoid this issue, you must update your contact details on your social media platforms. This way, when a user searches for you online, they'll find all your details in one place. If you're accessible and responsive, it's more likely for visitors to follow up with a purchase or inquiry about your product or service. Making your updated contact information available can skyrocket your online sales.
3. Add Calls To Action 
A call to action (CTA) is any request that encourages your customers to take action. Using CTAs in your marketing efforts can increase engagement with your audience and boost conversion rates on your business website. This promotional element can also help you encourage visitors to take specific actions on your site, like signing up for an email newsletter or purchasing a product.
When adding CTAs, you must use clear language that communicates what you want users to do on your website once they click the button. For example, instead of using 'click here,' try 'learn more.' In addition, avoid overloading your CTA with too much text. Rather, keep things concise so users can easily understand what they must do to avoid bounce rates.
4. Leverage Social Media 
Social media lets you interact with existing customers and potential customers in real-time, which helps you boost your business' visibility. For instance, if you post a question on Facebook and Twitter, you can get a reaction or answer within minutes. The same goes for users commenting on your posts or sending you private messages. This way, you can build relationships with users who may become customers and those who are already your loyal customers. 
As you look into using social media, you must decide which platforms will work best for your business. If you have a brick-and-mortar location, there are other options for you aside from Facebook. Since people may not be able to visit your store, consider using Instagram or Pinterest to create visually appealing content to showcase your products attractively.
Key Takeaway 
The visibility of your organization is vital in attracting your target customers and boosting your sales. Therefore, you must consider these tips to help you expand your business' visibility. When your brand is more visible, you can increase your market share, which enables you to stand out from the competition. 
Photo by fauxels