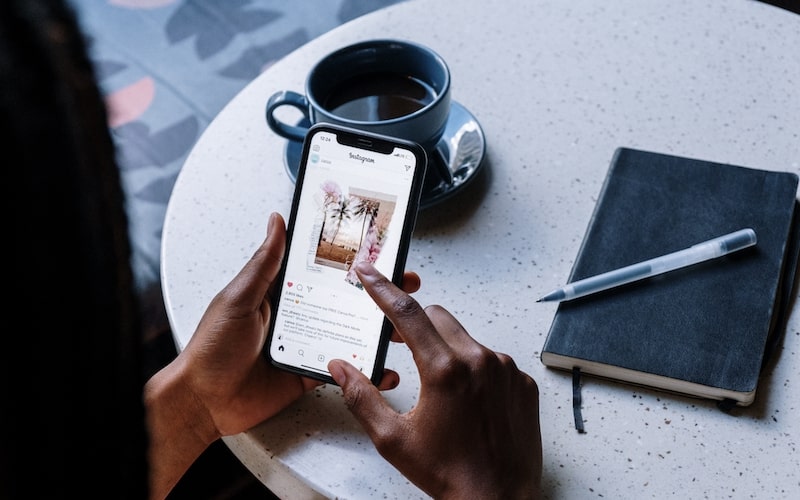 Instagram goes right next to TikTok, classified as the most used social media platform. Instagram users spend approximately 30 minutes per day exposed to all different kinds of content, like reels, videos, stories, and posts.
So, what would be a better marketing hub than the platform people spend the most time on? Instagram has become part and parcel of marketing strategies these days. However, many other reasons are involved, like hashtags, improved engagement, audience growth possibilities, etc.
How to start a business account, and what are the areas Instagram marketing encompasses? This article provides all the details you want about Instagram marketing and how to launch your campaigns successfully.
Setting a business account on Instagram
No payment is required for setting up a business account. Start with creating an ordinary account. Then, convert it to a business one. First, enter all your details, like your phone number, email address, and so on.
Then, when your account is established, turn it into a business one. It is not necessary, but it's preferable to get verified; fill up a form, and the answer will be sent to you in a week, and again without any extra charge.
Remember well that you are advertising here, so you need to make your account appealing. Pay extra attention to aesthetics. People always like to hear rags-to-riches stories, so draft a bio that tells your audience how the company started from square one and became what it is now. Highlight all your business's downturns and how you skillfully managed to twist them all and turn them into successes.
Related: Best Free Instagram Story Highlight Icons
Organic Content
Organic content stands for all the free media available on Instagram, like photos, videos, and stories. All users, businesses, and brands included, have access to those without being charged a penny.
Although big businesses and companies are not short of cash to afford a paid account, most prefer organic marketing because it gives their product more authenticity and renders the business a more humanized entity.
It is worth mentioning that when a company sets up an account and interacts with users and followers on Instagram, it has direct access to its demographic, so it has a general idea of what they like and what catches their attention.
Subsequently, it modifies its products to cater to their needs and preferences. One last thing, numbers are crucial here; the more followers and likes you have, the more credible your ad is. Therefore, you should always work on maximizing your organic reach.
Premium Content (paid one)
Premium content or advertising is when your company pays social media platforms to market its products. In this type of marketing, the company makes use of the social media database that could help spot potential customers and direct them to their product.
For example, a Facebook user may follow several library pages, so they might be interested in any possible discount a library nearby would offer. Thus, Facebook pushes such ads on their pages. Don't worry about any disturbances!
Influencers
Influencers are the people who created accounts on Instagram and, over the years, built a large base of followers who, to some degree, adore their lifestyle, their outfit choices, and their preferences. A well-designed Instagram story design can motivate people to place orders heavily.
So, a product marketed by Instagram VIPs has a competitive edge over other brands because that wide loyal audience will, without any shred of doubt, opt for the brand their idol is using and praising, which makes such a selling opportunity too expensive to lose. Therefore, do your homework, study your brand well and select the appropriate influencer based on their field, number of followers, and engagement rate.
Online Shopping
Online shopping means replacing your mortar brick shop with a virtual one turning your account into a shop window that displays all your goods with brief captions that comprise descriptions of the item shown and acts as a shop assistant who guides your clients through the products.
Here, you should take advantage of all the features that Instagram shopping offers, which are the following:
First is the detail page, which contains all the details the client should know about the product, like price, quality, and so on.
Second, the collection, which is the grouping of your items that makes navigating through them easier
Third, checkout, which enables users to buy any item without leaving Instagram
Fourth, the shopping tag allows you to mention your product in the story or reels and tag customers to click on them and then be directed to a page where they know more about or buy it.
Call To Action (CTA) and A/B testing
Choosing a strong CTA phrase has a 32% efficiency rate, so make it a priority. The CTA phrase is like 'Download Here' or 'Buy Now', while A/B testing is like an opinion poll made by creating several versions of the ads and picking the one that garnered the most likes and follows.
In short
Instagram provides a unique opportunity for businesses to boost their products. So, their marketing experts should know its ins and outs well.
You may also like: 6 Instagram Marketing Mistakes You Should Know and How You Can Avoid Them
Cover Image Source: Pixabay