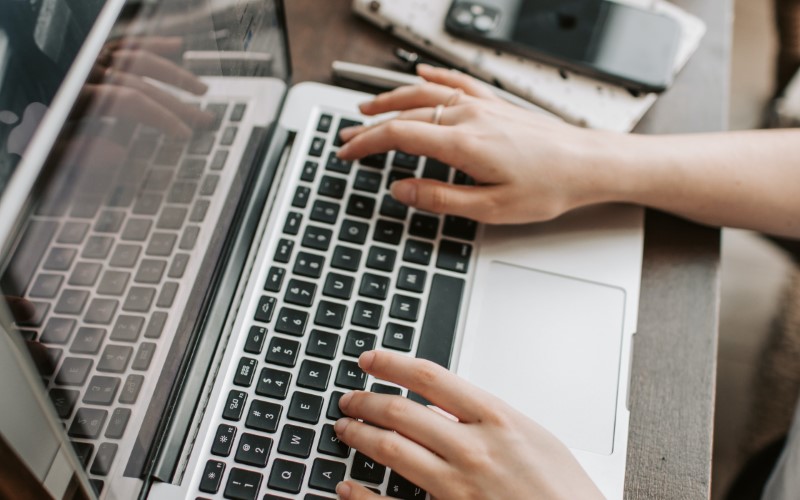 As the world is experiencing more technological and innovative changes like the development of artificial intelligence, machine learning, blockchain technology, etc., organizations are modernizing their human resources and online training system to better take care of their employees.
LMS and HRMS are two path-breaking technologies that have completely changed the landscape of an organization's functioning. Today, a lot of the organizational work has been automated due to the adoption of such technologies. HRMS and LMS are two different technologies serving a common purpose, i.e., to ease work-related challenges. Let's try to understand them in detail.
HRMS stands for "Human Resources Management System". It is a kind of software that is used for managing the internal HR functions of an organization. For example, employee personal data management, payroll, screening and shortlisting resumes, onboarding of employees, online training, talent management, employee engagement, and employee attendance all can be handled easily. HRMS software helps HR professionals to manage the employees efficiently and effectively.
On the other hand, an LMS stands for a "Learning Management System". It is a type of software used to implement, manage, and track the online learning and training of employees. Using an LMS, an organization can distribute tailor-made eLearning courses, conduct online training assessments and provide certifications.
The union of HRMS and LMS can do wonders for your organization. It can help you to harness and foster employee skills to achieve the organization's goals. HRMS and LMS integration create enriching learning experiences for your employees.
Here are the top benefits of integrating an LMS with HRMS:
1. Reduced costs
By using a blend of an LMS and HRMS, you don't have to waste money on buying two different software. Using integrated software is a cheaper option. Also, this can save you enormous time which would otherwise get consumed in researching the best HRIS (Human resource information system) or an LMS.
2. Onboarding
Integrating your HRMS with an LMS streamlines and speeds up the employee onboarding process. With this, you no longer need to maintain paper records, assign online instructors for guiding new employees, arrange venues, fix meetings for welcoming employees on board, and so on.
Thus, the onboarding experience of employees becomes more memorable and fun. There are a number of employee onboarding LMS that come with integrated HRMS.
3. Reduced errors
Both an LMS and your HRMS need your employee's personal information. For instance, an HRMS would store all the data related to an employee's name, address, bank account details, qualification, job role, enrollment in the online training course, attendance, etc. While on the other hand, an LMS gives you a true picture of the learning progress of the employee and contains the personal information of the employee like his name, job role, online training courses accessed and pending, etc. Instead of duplicating the work of entering and reflecting this information on two separate systems, why not integrate all the information and store it in one place?
A fusion of an LMS and HRMS can minimize errors in data entry, processing, and storing. For instance, your L&D team might enter the wrong date of birth of an employee in the database. This kind of data redundancy can be eliminated when you integrate an LMS with HRMS because your HR or L&D team will make an entry of data or information only once. There is a smooth and automatic flow of information between both systems.
4. Centralized repository
Integration of an LMS with your HRMS helps in building a centralized platform to unify the entire employee lifecycle. All the data and information can be stored in a digital format in the online training library. You can incorporate eLearning courses, modules, and resources for every phase.
5. Personalized online training
The amalgamation of an LMS with HRMS offers a personalized learning experience to employees.
An HRMS creates more opportunities to check in with your staff throughout their journey, in a seamless manner. For instance, you can gauge the employee's eLearning journey by taking a closer look at their job roles and responsibilities, performance in online training assessment, certification received, eLearning courses completed and pending, etc. By understanding this, you can better reskill or upskill your employees. New online training courses and assessments can be recommended to the employees based on their past searches, activities, performance, and interest. If both an LMS and HRMS were used separately, you'd have to analyze the data separately and then combine all the information. This is more hectic and time-consuming.
6. Identify loopholes
Employees' retention and engagement are two major issues faced by an organization. The employees join but leave the online training in the middle for several reasons which sometimes remain unknown to an organization. When you integrate your LMS with HRMS, you can easily identify the root cause for frequent dropouts. For instance, you can see which online training materials were accessed by the employee, for how long the videos were watched, his performance in online training assessments, and so on. By using such metrics, loopholes can be identified, and changes can be made accordingly. For instance, language might be acting as a barrier to learning, which made the employee take an exit.
7. Better encouragement for employees
If online training is important, then appreciating and rewarding employees is equally important to encourage them to improve more. If employees are motivated, then it will be reflected in their performance.
For instance, employees can be rewarded for finishing online training courses or an eLearning project ahead of time, scoring good marks, or grades in online training assessments. You must laud them for achievements and acknowledge them with awards, rewards, appraisal, promotion, or bonuses.
Earlier this work was done by the HR team alone (i.e. to track eLearning progress and pick up the employees who can be rewarded). However, when HRMS is integrated with an LMS, this work can be automated. The system will automatically generate a list of employees who are on track and then reward the topmost employees.
This way you can encourage employees to be proactive and goal-oriented that in turn drives the growth of the organization.
8. More efficient resource allocation
The human resource is the most important resource for an organization. They work hard to raise the position, branding, and revenues for the organization.
When you integrate an LMS with HRMS, resources allocation is improved. The HR and L&D team can concentrate on their work, without the need to make frequent entries and changes in the database.
Also, the HRMS system provides complete information about employees' backgrounds. For instance, his qualification, past job experience, knowledge and skillset, registration in an online training course, and present job roles and responsibilities in your organization. By accessing all this backend information from the system, better recommendations can be made to the user.
9. Speedy resolutions
This is the most important advantage of integrating an LMS with HRMS. An employee might face problems or raise queries during the online training or onboarding process. When your HRMS is combined with an LMS, you can create help desk categories and subcategories so you won't encounter any problem when it comes to raising tickets. The system will automatically assign employees queries based on their roles and question raised.
Conclusion
A partnership between an LMS and  HRMS is the best of all. It not just reduces the administrative burden of L&D and HR departments, but also offers intuitive learning experiences to employees. The integration between the two systems is indispensable for talent and organization development.
Related Read: Self-Registration LMS: 5 Reasons That Make It A Beneficial Choice