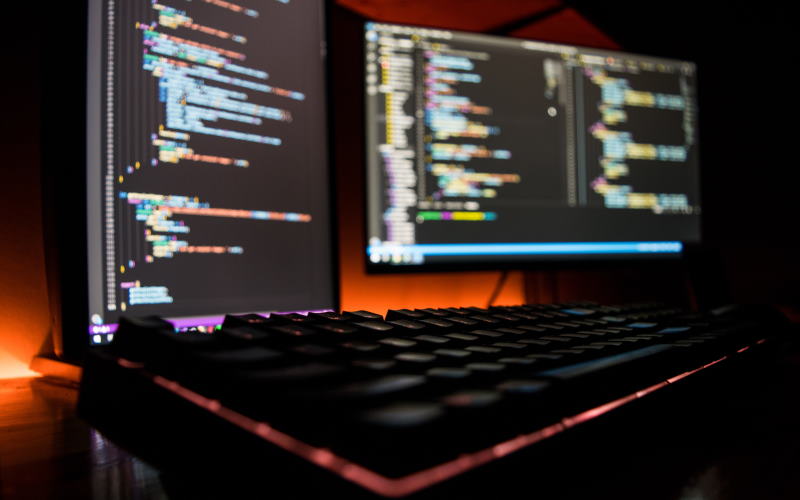 The field of software engineering is one of the most rapidly-growing and in-demand industries today. As a result, there are a number of ways to break into the field. For those with the time and inclination to teach themselves, there are a wealth of resources available online and in libraries.
However, for those who want to hit the ground running, an online software engineering course can provide the skills and knowledge necessary to succeed in the industry. In addition, many online courses offer opportunities to network with other students and professionals, which can be essential for landing a job.
Ultimately, the decision of whether to take an online course or teach oneself depends on factors such as time, resources, and career goals.
So which option is right for you?
The software engineering industry is one of the most competitive industries in the world. With advances in technology, the demand for software engineers continues to grow at an unprecedented rate. For this reason, in order to be successful in this industry, software engineers need to have a strong technical foundation and be able to constantly adapt to new technologies.
You also need to be able to work well under pressure and handle complex projects. There is a lot of competition for jobs in this field, so it is important to stand out from the rest of the candidates. One way to do this is by having a strong portfolio that showcases your skills and experience.
Another way to stand out is by being involved in the software engineering community. This can involve attending conferences, writing blog posts, or contributing to open source projects. By getting involved in the community, you can show potential employers that you are passionate about your work and that you are always keeping up with the latest advancements in the field.
Formal Qualifications Have Become Essential
Because the software engineering industry is one of the most competitive industries out there, it's imperative that any serious candidates have the right skills and experience. In essence, this means that your chances of landing work in this field increase drastically if you have a relevant qualification or two to your name. Even if you are self-taught, it is very difficult to get a job in this industry without a degree or certification from a reputable institution.
What's more is that the industry is constantly changing, and new technologies are being developed all the time. As a result, self-taught software engineers often find that their knowledge grows quickly outdated and they're unable to keep up with the latest trends in comparison to engineers with foundational course skills and a strong alumni community to lean on as well. 
For these reasons, it is generally not advisable to teach yourself software engineering. Instead, it is better to pursue formal education and training in order to compete in this highly competitive industry.
How Teaching Yourself Can Lead To Bad Habits
It's common for many self-taught software engineers to develop bad professional habits that can lead to problems down the road. The most common problem is a lack of understanding of the basics. Without a strong foundation in the basics, it's simply impossible for software engineers to complete any given project to an acceptable professional standard, especially if that engineer is working remotely.
Another area where self-taught software engineers often run into trouble is project management. To be successful, a software engineer needs to be able to manage their time effectively and work well with others. Without this experience, it's easy to get overwhelmed and make mistakes. And whilst these skills can be developed without a formal education, self-taught software engineers often spend their first few professional opportunities simply building up a foundational confidence that they could've developed within academic settings.
Finally, self-taught software engineers often struggle with building a healthy industry network. Without a network of contacts, it can be difficult to find jobs and advance in your career. Taking the time to learn from experienced instructors and mentors can help you avoid all of the industry's most common pitfalls and set you up for success.
The Benefits Of Online Software Engineering Courses
In today's job market, there is a high demand for software engineers with the skills and knowledge to develop complex applications. In truth, software engineers that are best equipped to take on these complex projects are those with a strong professional foundation that has been developed by a tailored education.
For eager learners with inflexible personal schedules or additional work commitments, the best path of action for developing software engineering skills in a learning arrangement that suits you best is simply to enrol in an online software engineering course. This can be a great way to learn the basics of coding and computer science, as well as gain exposure to different programming languages at your own pace.
Since virtually all online software engineering courses are taught by experienced professionals, students can also be confident that they're receiving quality instruction, which is naturally preferable to blindly watching free tutorials online.
~
While it's possible to teach yourself software engineering, it's important to be aware of the professional risks involved, one of which includes missing out on professional opportunities due to the industry being consistently competitive. Whether you're looking to change careers or simply learn something new, an online course in software engineering can be a great option for ensuring that you can learn software engineering skills independently without having to sacrifice on the opportunity of building a strong professional network.
You may want to check out the highest paying programming languages. In case, you are learning web development then do also take a look at these best web design and development blogs.
Cover Photo by Fotis Fotopoulos on Unsplash