Photoshop gradients are an awesome resource for your different design needs. You can use gradients across different projects, from web and app UI design to creative photo effects and text effects in Photoshop. In this article, we've collected some of the coolest gradient presets with over 1000 free Photoshop gradients you can use for your next design project.
Photoshop ships with a library of gradient presets grouped by color or style, like cloud, or iridescent. You can expand this default library by adding from our diverse collection of high quality free gradients such as gold, rose gold, duotone, sky, sunset and much more.
All of these gradients are completely free to download. Most of these gradient packs give you .GRD (Photoshop Gradient) files, while some are available in PSD formats (indicated below). Simple double clicking on the GRD file will load these gradients in your preset library. You can also manually import them in Photoshop from gradient editor that you can access by activating the Gradient Tool (G). These gradients would be a great addition to your toolbox. Enjoy!
200 Free Gold Photoshop Gradients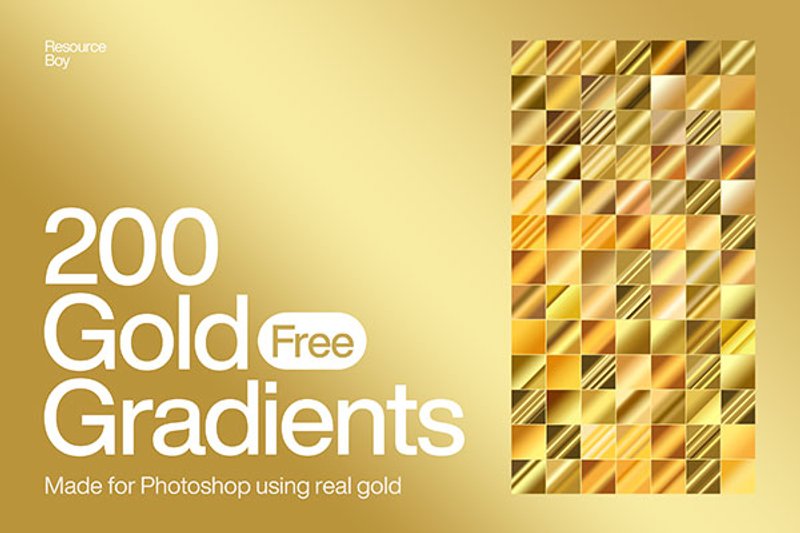 200 Free Rose Gold Photoshop Gradients Preset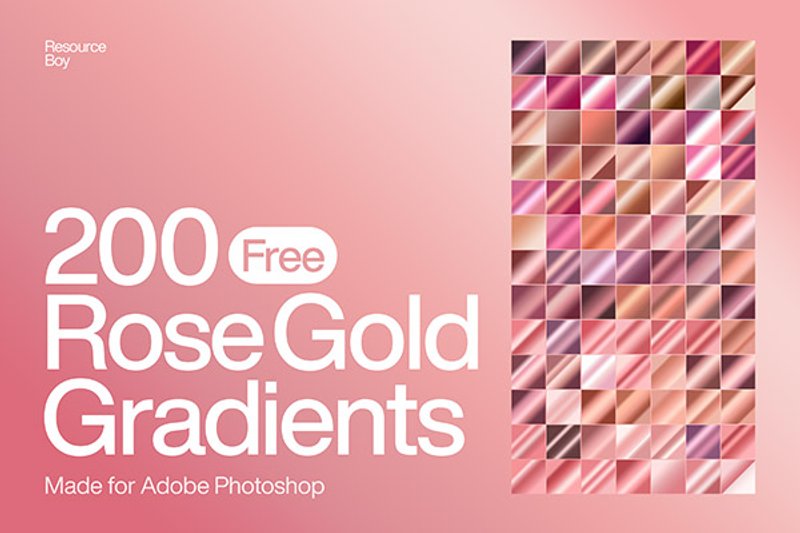 300 Gradients Pack – Free Download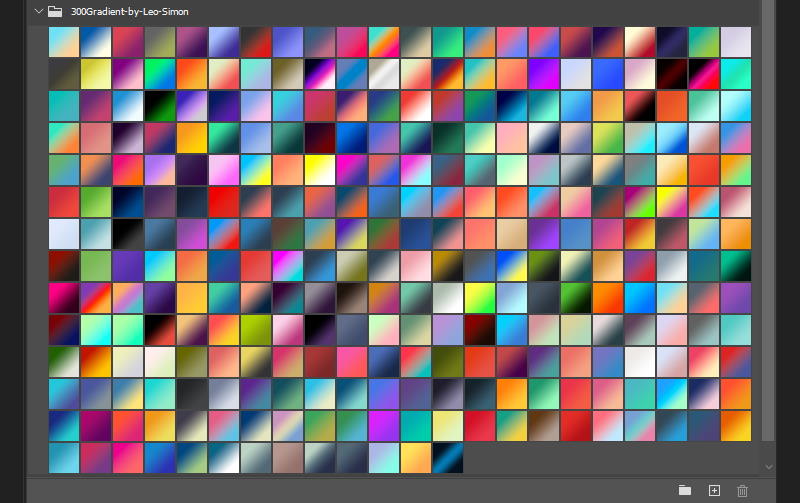 200 Free Silver Photoshop Gradients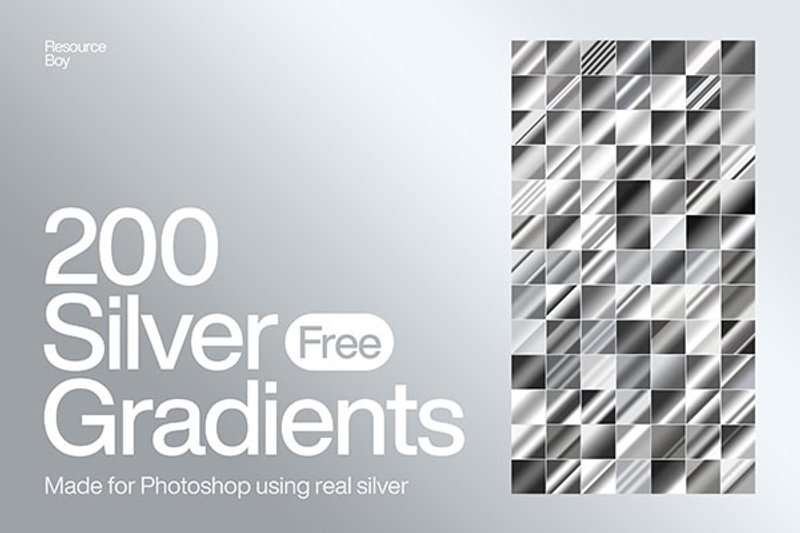 WebGradients – 180 Linear Gradients (Free PSD)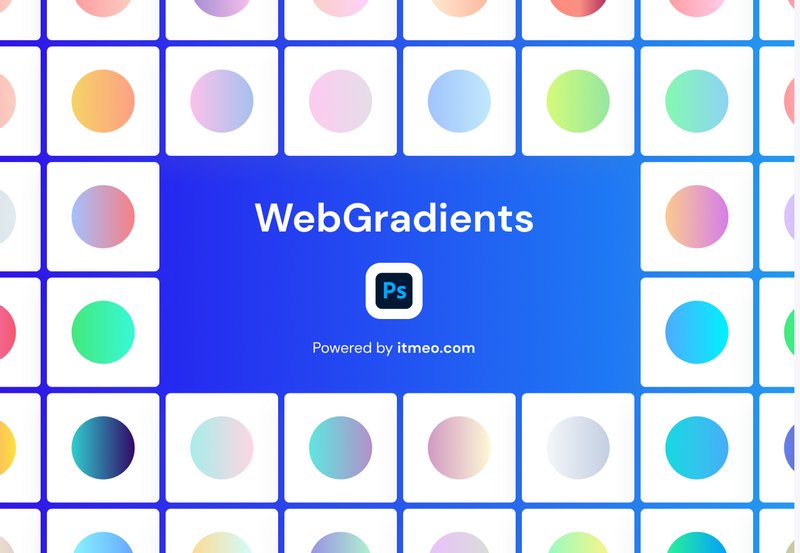 12 Free Pastel Gradients Preset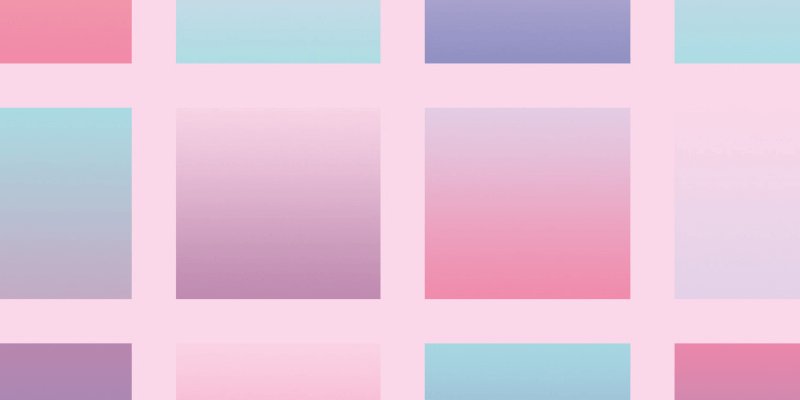 Gradient Palettes (PSD Freebie)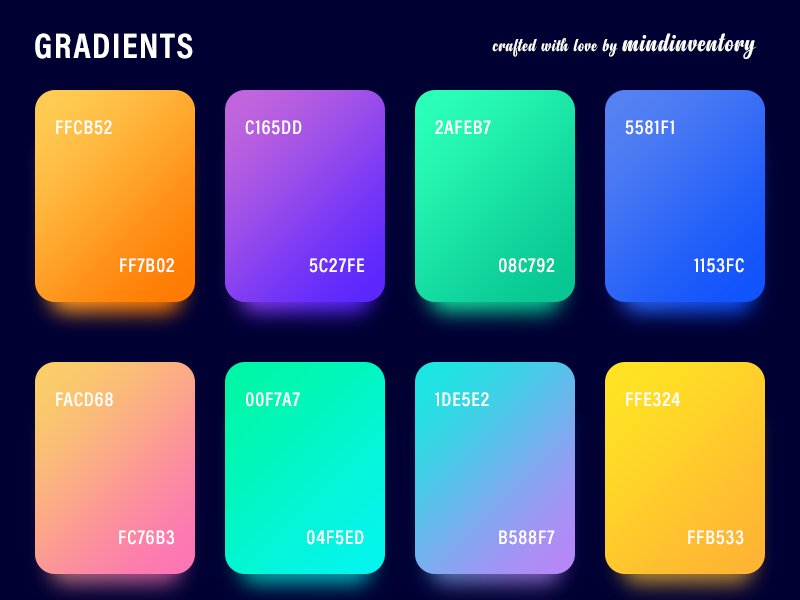 101 Free Gradient Maps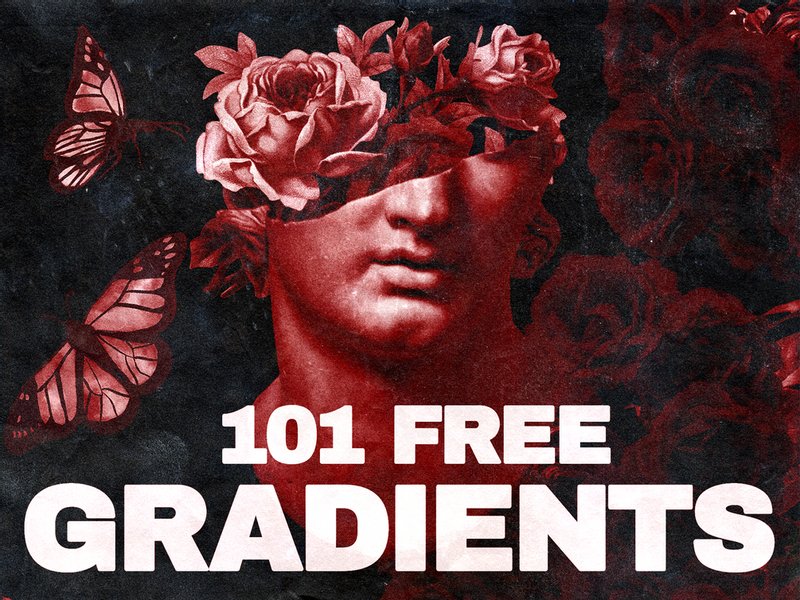 40 Free Gradients Pack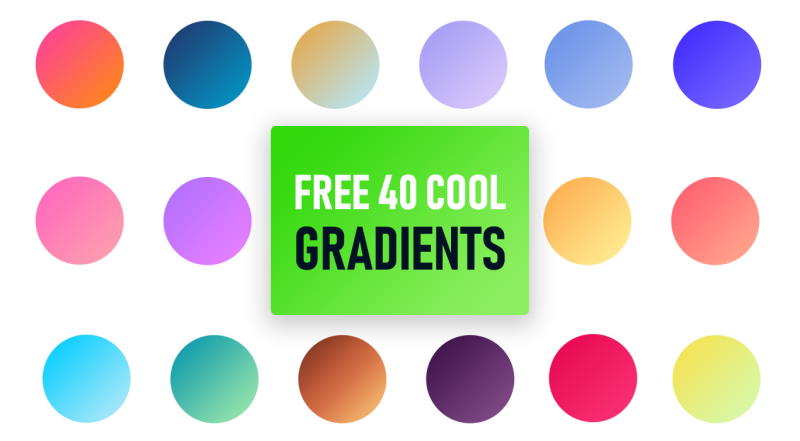 200 Free Duotone Photoshop Gradients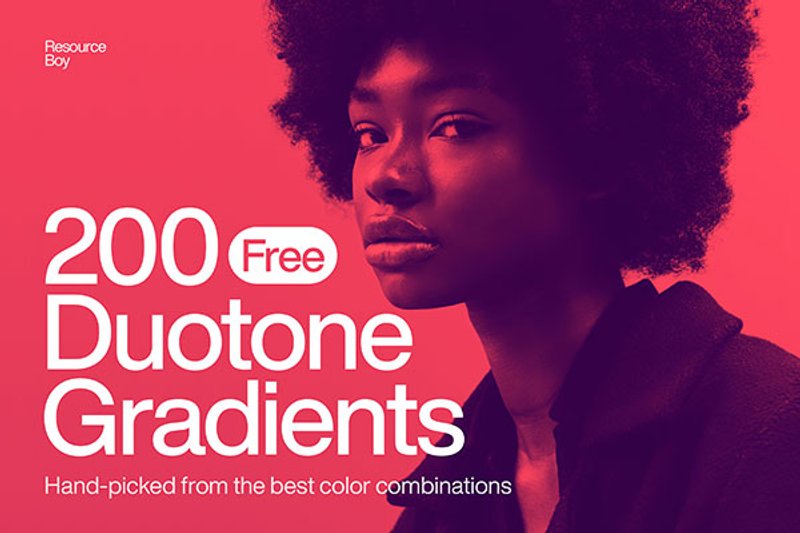 200 Free Photoshop Gradient Maps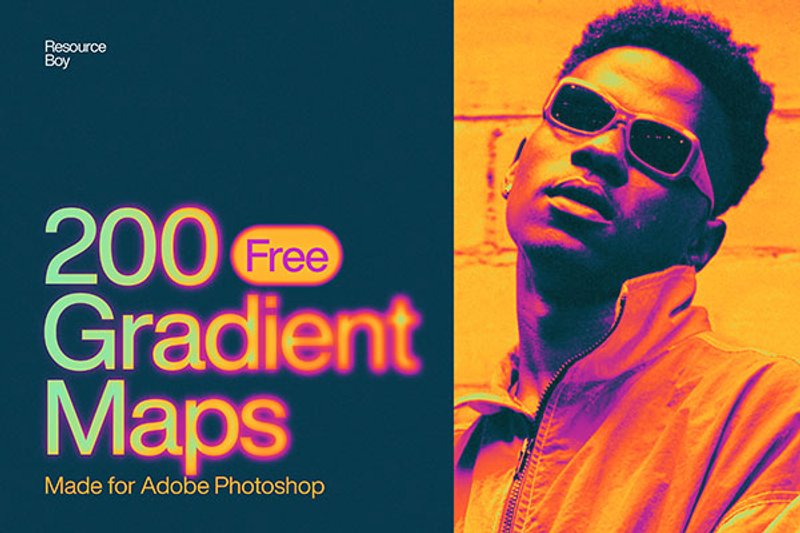 25 Gradient Map Pack Free Download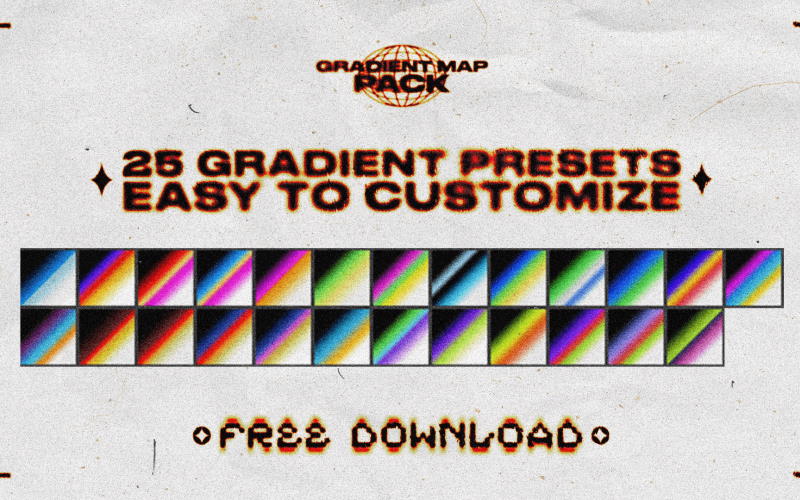 20 Free Sunset Gradients (Photoshop GRD & JPG)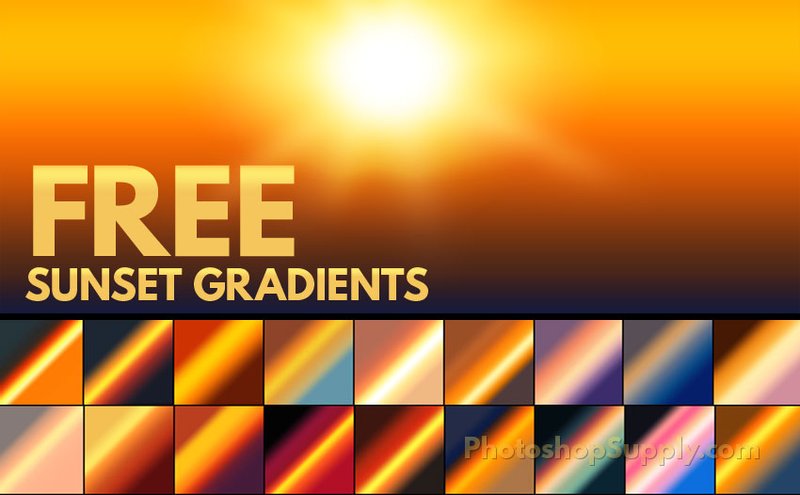 70+ Free Tuscany Skies Gradient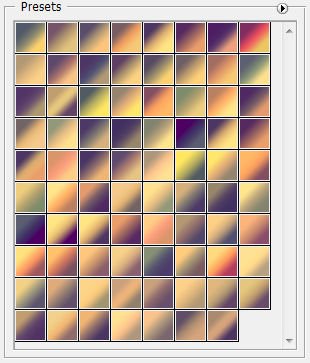 208 Gradient Varieties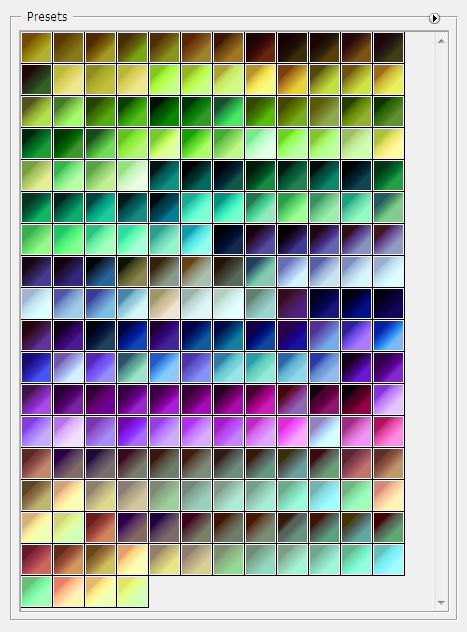 6 Free Gradient Maps for Photoshop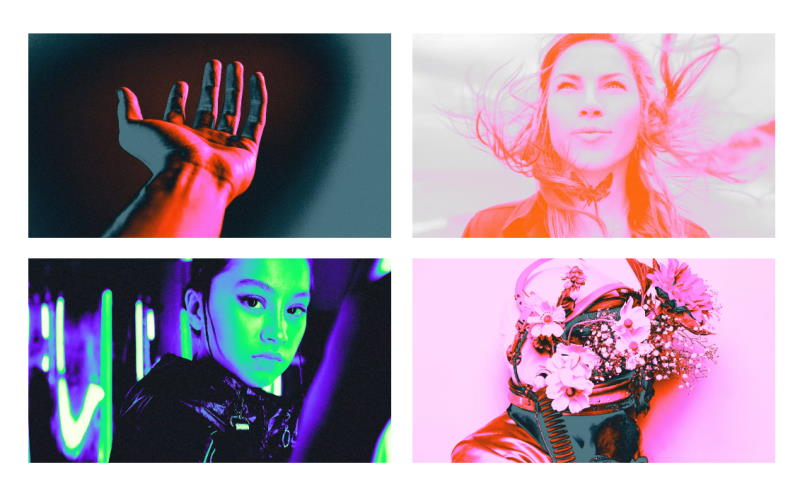 How to Use Gradients in your Design
You can use these gradients using different tools and adjustments available in Photoshop:
Gradient Tool
Gradient adjustment layer
Gradient Map adjustment layer
Gradient Overlay layer style
Gradients are a great way to add vibrancy and liveliness to your design. Here are some of the ways you can use them in your designs in Photoshop:
1. Use Gradient Backgrounds for Graphic Design
You can use gradient backgrounds as backdrop for text and other elements in the foreground for creating social media graphics such as Instagram posts, promotional graphics, and branding & packaging designs.
Additionally, you can also apply gradients to different shapes for creating interesting background compositions for your poster and flyer designs. You can take a look at these examples of vibrant gradients in graphic design for inspiration.
Related: Free Pastel Gradient Backgrounds
2. Web and App UI Design
You can utilize gradients in different elements of your website and app interface design. From backgrounds to image overlays and duotone effects to UI elements such as buttons, icons and text to using them in animations and hover effects. You can check out this showcase of gradients in web design to see what we are talking about.
3. Creative Photo Effects & Gradient Typography
Gradients are not only effective as backgrounds but they can be used in foreground elements such as text and images for beautiful results. You can fill text with colorful gradients, use them as overlay over images for color grading, or apply gradient maps on images for duotone and more artistic photo effects. These kinds of gradient effects will help you create visually appealing posters & flyers.
More Photoshop Add-Ons
We also recommend you to check out more of these Photoshop add-ons from our site: