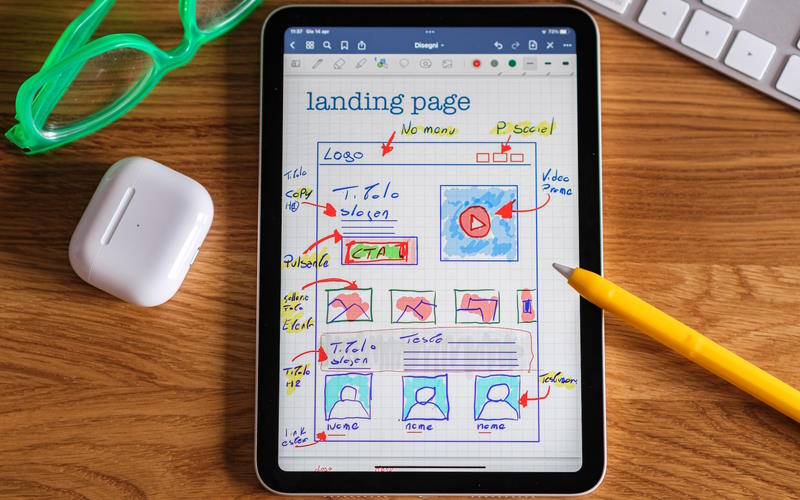 Do you want to attract and retain visitors to your website? If yes, the best practice is adding eye-catching elements to your website. For instance, you can create signature and use it as logo, add a bright and attractive CTA button, or include videos.
The goal of every web developer and business owner is to create a website that grabs visitors' attention. Adding relevant elements that increase your website's engagement can convert more visitors into long-term customers or users.
Design Elements to Add to a Website     
Design elements add appeal to your website and increase web traffic. Every business owner wants more users on their website, and they can only succeed by adding elements that grab users' attention and increase engagement. According to various studies, adding good design elements to the website is the secret to enhancing user engagement. These elements simplify the navigation and usability of your website.
Moreover, you can improve your website's brand identity, resulting in improved customer loyalty and trust. You must invest your time and money to improve your web design. Test your website by conducting usability testing. The engaging design gives a unique layout to your website that is important to stand out in the market. Furthermore, it offers a memorable experience to the users and encourages them to visit again.
Every website owner wants to increase their web traffic, conversions, and engagement. You might have the same expectation from your website design. The powerful strategy to achieve all this is to choose the right design elements. Let's explore some effective design elements that will help engage your target audience.
1. Color Scheme     
The website's color scheme is the first element that enhances the usability of your website. An irrelevant color scheme will lose your users' interest, and they might be using your website for the last time. Meanwhile, if the color scheme is correct and matches your business standard, it will encourage your users to stay longer on the website. Color schemes allow you to set the tone and add emotions to your website.
2. Typography
Another design element that reflects on your website's appearance is the typography. The typography improves the readability of your website, and it encourages users to understand your website's goal. The section includes choosing the right size and font for the text. Moreover, ensure that the background of the text blends properly with the text. Typography adds tone and emotions to your website because it determines whether your users will stay on the website and take action or leave it and move to the competitors' sites.
3. Images
Images should resonate with your website's objective and goals. Some website visitors might not prefer reading the extensive texts on the website. They need inforgraphics and images to understand what's website is about. Therefore, you should choose relevant and high-quality images on your website.
4. White Space
White space, or negative space, is the space between design elements on your website. The space will impact your website's readability and visual appeal. Moreover, your website will look less cluttered and organized with enough white space.
5. Navigation
Another important design element is easy-to-navigation tools. Simple navigation features allow users to quickly perform an action. For instance, if you have an eCommerce website, keep your top trending and most viewed products on the home page, allowing users to easily navigate to the right product. All the elements on your website should be organized strategically so that it encourages users to perform certain actions. Moreover, you can keep your users on the website for longer by adding navigation elements in a logical way.
6. Call-to-Action Buttons
Call-to-action buttons are essential design elements that can help convert visitors into customers. Attractive buttons will encourage users to take actions. For instance, if the button for newsletter subscription is attractive, it will grab user's attention and they will press on it. Contrasting colors will enhance your call-to-action buttons and make them stand out. It uses clear and concise language to describe the action visitors will take.
You may also like: Super Simple Ghost Button CSS
7. Animation
Animation improves your website's usability and offers a dynamic user experience. Even adding a simple hover effect on your images will give an incredible animation effect. Moreover, you can notice an increase in your website's traffic and visibility.
Animations will make your website interactive and draw users' attention to specific sections of the website. Some users will visit your website multiple times just to see the eye-catching animations.
Conclusion
The above-mentioned design elements will improve your website's usability and engagement. Visually appealing website will not only attract more users but it will encourage users to take action. Besides usability, an attractive and unique website will reflect on your brand's identity and improve visibility.
Cover Photo by Davide Baraldi