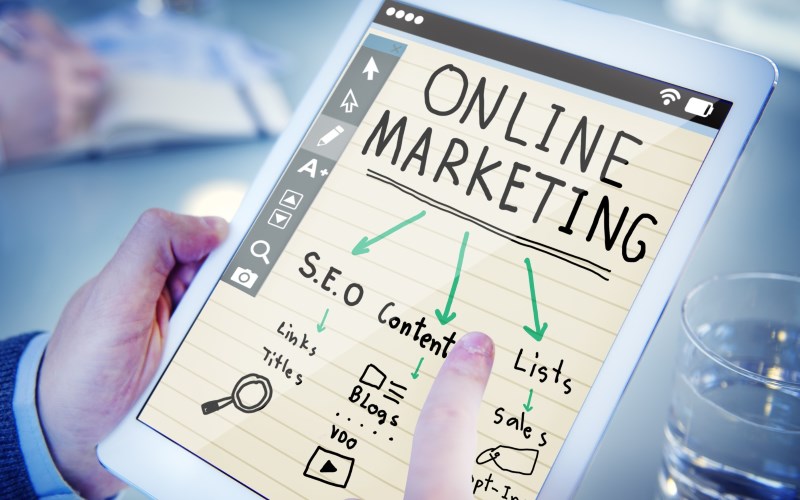 Looking for effective online marketing strategies that get results? Click here to find out about 6 ideas that really work!
Currently, over 4 billion people use the internet, which is why online marketing is one of the most effective ways to get your business's name or brand out there. Having an effective online marketing plan will help you bring in new customers and ensure your business is as successful as possible.
In the world of online marketing, there are many different approaches you can make and it's important you choose the right one so that what you do actually works.
So what's the secret to great online marketing? Keep reading to find out the 6 ideas that really work!
Benefits Of Effective Online Marketing
Before we break down the best marketing ideas, you need to know why online marketing is important. Online marking increases your brand awareness by helping to target future customers and entice them to learn more about your business.
This encourages more leads to your site and helps to get your business noticed. By reaching potential customers via an online marketing campaign, you increase your internet traffic which results in a higher conversion rate and thus generates more revenue.
Online Marketing Strategies
Now that you know why this type of marketing is important, let's cover how you can do it.
1. SEO
Search engine optimization, or SEO, moves your website up in the ranks on search engine results relating to your product or business.
When your website is appearing higher on the list, you will reach more customers and generate more clicks to your site. SEO is a strategic marketing strategy that uses keywords to help grab your audience's interest.
2. Content Creation
Creating the content on your site that your audience will be interested in is a highly effective way to generate clicks and leads. Blogs are an excellent way to create content that draws your future customers in and gives them a reason to visit your website.
3. Web Design
You may not think of web design as a form of marketing but this has a large influence on how long users will spend on your site. You want your page to be easy to read, well organized, and visually interesting so that it captures the attention of anyone who finds themselves on it. You can follow these web design blogs, including ours to up your game in web design.
4. Opt-In Emails
By having an opt-in email list you are allowing the customer to have control over email correspondence but also encouraging them to connect.
Entice the customer to opt-in by sending out helpful tips or even a small discount code when they sign up. This helps current customer relations and potential ones.
5. Have A Contest or Giveaway
People love free stuff. If you can encourage your customer to promote your business in exchange for a good deal or free prize, you'll see a growth in connections and purchases.
6. PPC
Pay-per-click advertising is a budget-friendly strategy that helps reach users who are currently searching for your product or service. With this type of advertising, you only pay when your ad is clicked on, not when it's seen.
Build Your Game Plan
Now that you know some key aspects of effective online marketing, it's time to build your marketing game plan.
By using these strategies you will increase leads to your site and in turn generate more revenue, which is what advertising has always been about. Check out our resource section for more helpful information.