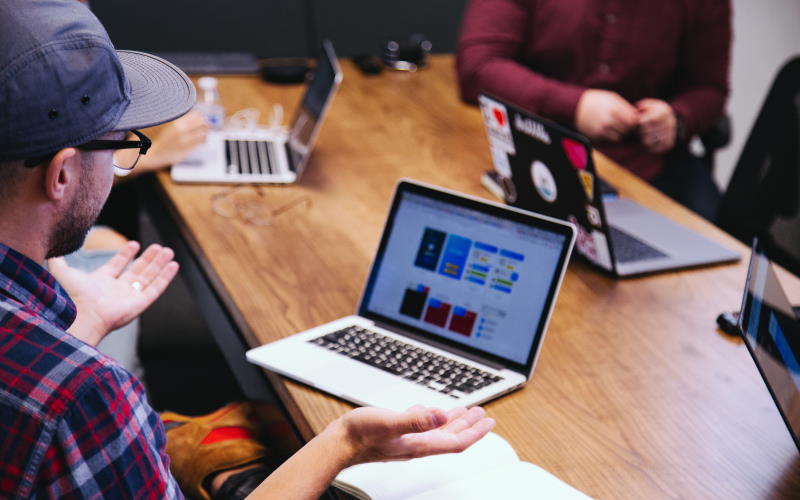 An estimated 20% of small startups fail in their first year, 50% fail after five years, and only 30% of small businesses survive their tenth year in business, according to statistics on Fundera. In recent years, the tech industry has witnessed incredible successes and profitable exits, inspiring entrepreneurs to invest in tech-based ventures. But like any other business, starting a web development company or other tech-related trade can be challenging. So, how do you ensure your tech startup makes it through the first few years in business successfully. Check out these 3 factors you'll need to grow your startup tech company.
Invest in Talent 
Working with the best talent helps you get closer to your core business objectives and gain a competitive edge in your industry. Therefore, strive to recruit and engage people with good knowledge and experience in your niche. Moreover, don't disregard the importance of collaborating with competent business leaders when hiring employees for your tech company. For instance, employing a reliable marketing expert can help fuel growth in your tech company by creating effective branding campaigns to drive sales.
Prioritize Essential Business Needs
Establishing a tech business makes product and service handling simple, but that doesn't mean you should ignore the fundamentals of launching and running a company. Some of your top considerations should include evaluating workflows and defining which ones work best for your organization. Think about your business scope, limitations, and create a realistic financial plan. Remember, all businesses must comply with regulatory requirements like permits, licenses, tax IDs, and trademarks. So, assess your company's legal framework to ensure your business is legit. And most importantly, invest in business insurance to manage risks and reduce legal implications. Based on cerity.com, buying insurance helps you focus on growing your trade while the insurer focuses on protecting it.
Manage Growth Carefully
Business growth is a complicated process that requires careful planning and execution. Remember, if your company grows too quickly, it will fall apart. If it grows at a slow pace, your competitors will stay ahead of you. That's why you should set realistic growth objectives, streamline the hiring process, and stick to a financial plan. Meeting customer needs, adapting to change, and focusing on your efforts are other ways of managing business growth.
Setting up a tech company is one of the best options if you're looking to start a profitable venture. However, scaling a software company or even a website development business to success isn't easy. To boost growth, you'll need to hire great talent, scale your trade wisely, and meet all legal regulations, including buying business insurance.