A wedding is a ceremony for two people to come together and take vows of unity, love and partnership. This special occasion is celebrated with friends and family. A wedding website thus plays an important role in the announcement of the wedding, for providing details of the venue, date of ceremonies, and for collecting RSVP from the guests. In this post, we have collected some of the most beautiful wedding website HTML templates which are perfect for creating a wedding website.
Our picks of wedding website templates include both free and paid options. Most of these templates are built with Bootstrap and hence are responsive as well as easily customizable. We have included a preview image for each of these templates as well as a link to see more details in order to see demo and download the template. We have also marked the free one's in the title to make sure that you are able to find them easily in the list below:
Wonderful Wedding – Free HTML Template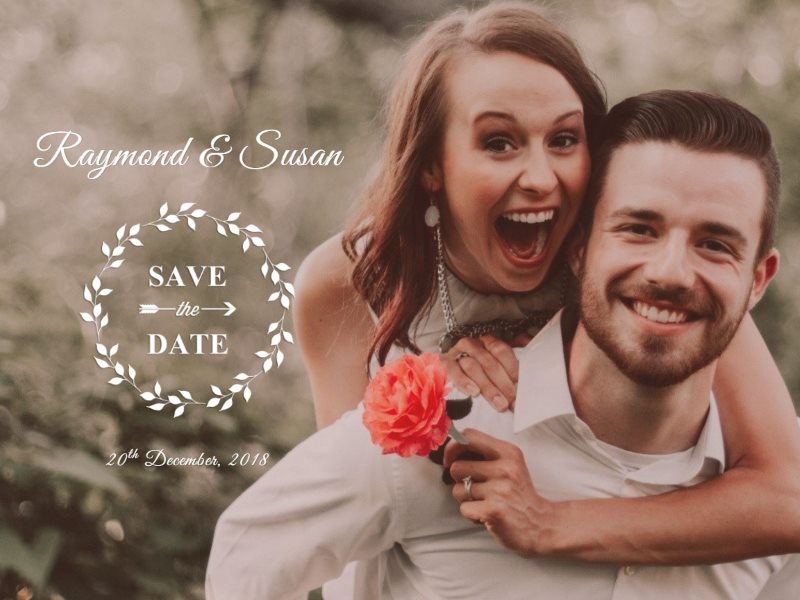 Wonderful Wedding is a free wedding website template built by TemplateFlip. The template is powered by Bootstrap and has beautiful design as well as eye-catching animations. Apart from the full screen wedding invitation presentation at the top, it has sections for presenting couple's bio, wedding event details, groomsmen & bridesmaids profiles along with a filterable photo gallery. The template also includes a working RSVP form which works without the need of any server side code.
Glanz – Wedding Template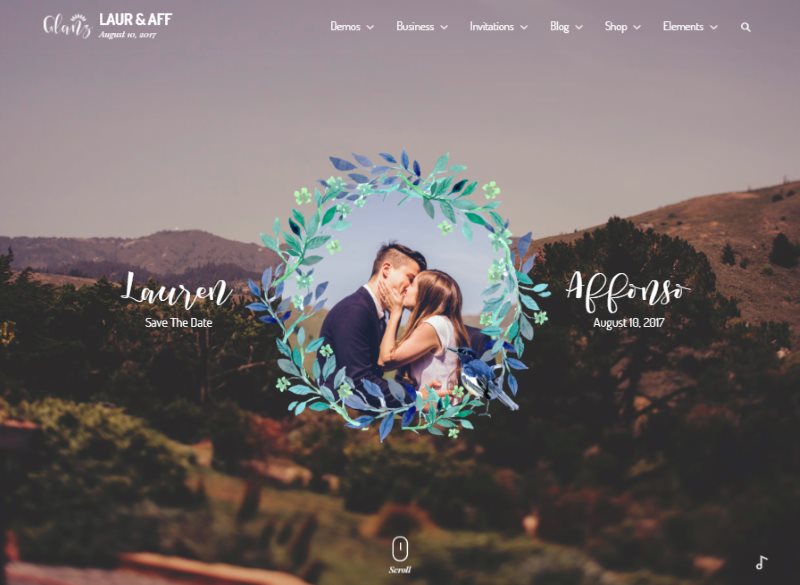 Glanz is a one page responsive wedding website template which is great for wedding invitation or engagement announcement. The template also includes wedding date count down timer and has many different styles for the event invitation. It contains multiple styles including floral patterns and parallax background. The template is also suitable for businesses such as wedding planners, wedding cakes and wedding flowers.
Forever – Responsive HTML Wedding Template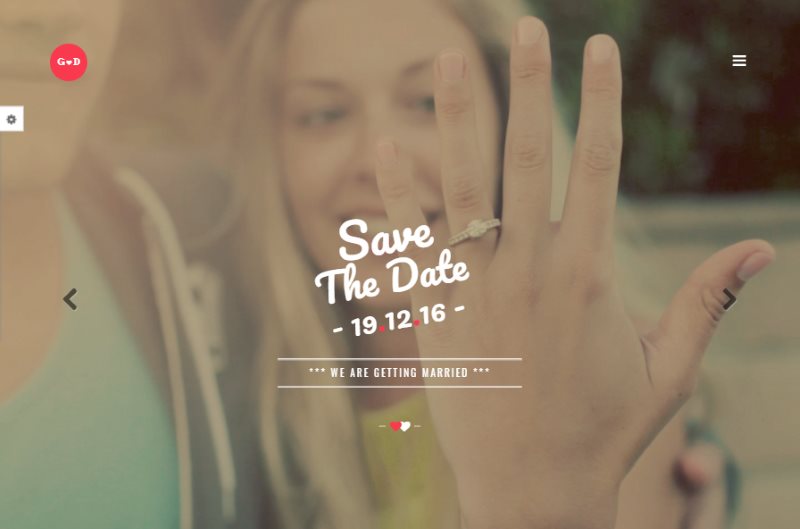 FOREVER is a clean and elegant HTML wedding template suitable for wedding invitation websites or engagement announcement. It has many features such as a countdown, background music, couple timeline, location map, RSVP form, groomsmen & bridesmaid details, gift registry among many others. The template is responsive and optimized for mobile devices.
Nuptial – Free HTML5 Wedding Template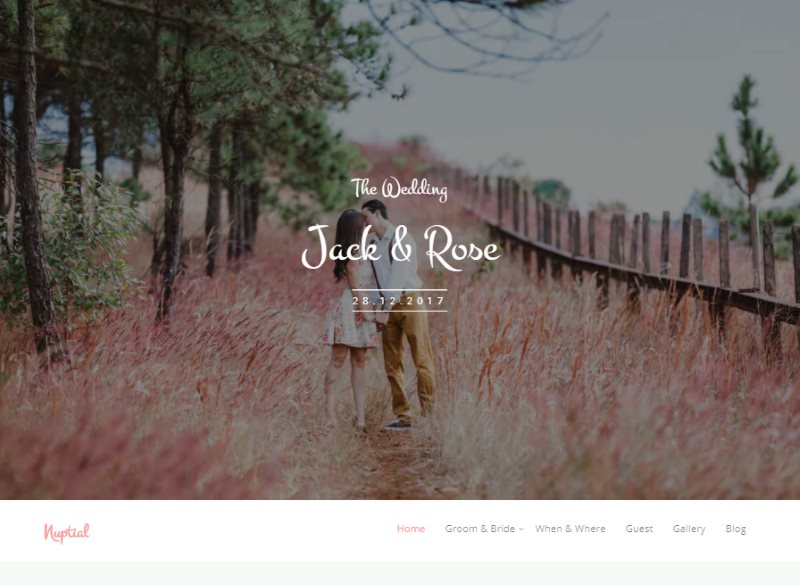 Nuptial is a free wedding website HTML5 template built with Bootstrap. It has a simple and elegant design that features parallax effect, sticky navigation, date countdown and more. The template also includes a section for blog where you can share stories about the couple.
Wedding – Free HTML5 Template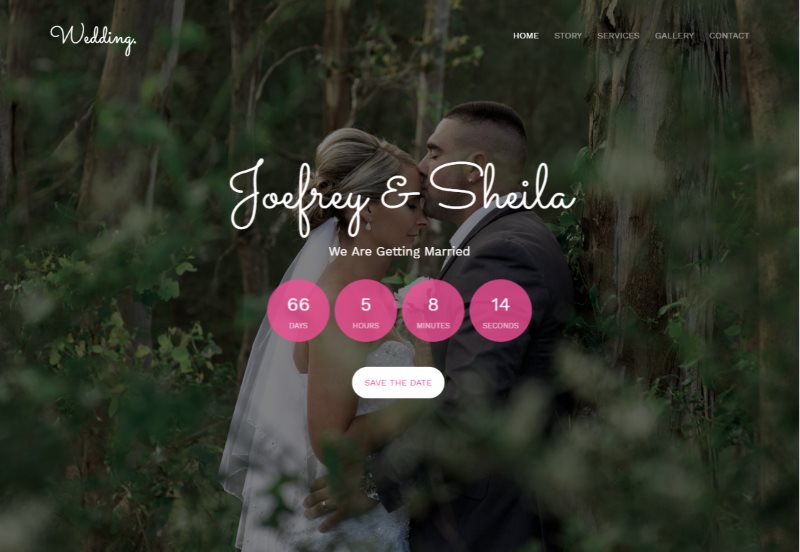 Wedding is another free html5 bootstrap template built for wedding websites. This template has a modern and elegant design with subtle animations. A timeline for writing couple's story and a section for adding photo gallery are also provided in the template. You can easily edit the template to add wedding event details and dates.
Swirly Love Wedding Template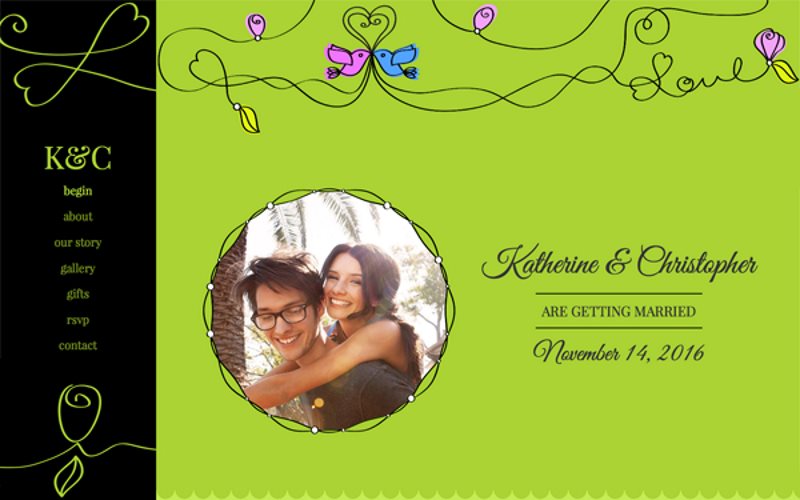 Swirly is a love wedding website template with support for opposite sex as well as same sex marriage. It has five different color options and support for photo gallery with touch ready light-box. A PHP/ajax contact form is also included with the template along with PSD files including the smart object vector files.
Confetti – Stylish Wedding Template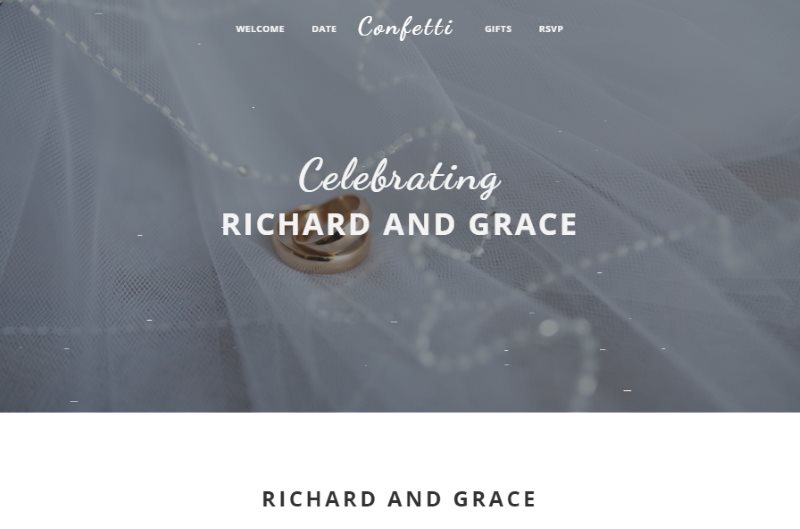 Confetti is a Bootstrap based wedding site template featuring a fullscreen slider or a video and confetti effect. The template includes working PHP form, has support for all leading browsers and adapts well on all screen sizes.
Married | 3 in 1 Wedding Template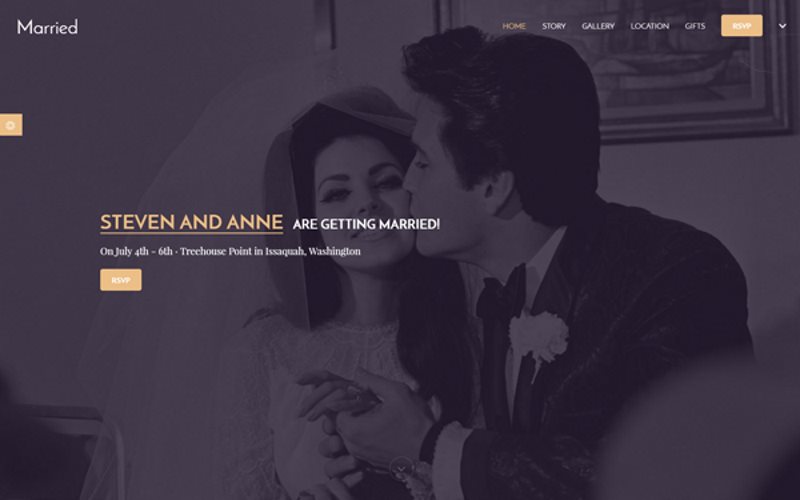 Married is a responsive wedding template with 3 different design options. Each design has 5 home page layouts and 8 different colors to choose from. The template has a working RSVP form, parallax backgrounds, social buttons, working countdown and many more features.
Eternity – Responsive Wedding Template
Eternity is a unique and responsive website template built with the Foundation Framework. The template has sections designed specifically for wedding celebration: Our story, Groomsmen, Bridesmads, Gifts, RSVP and map.
Aimer – Wedding Template for Lovers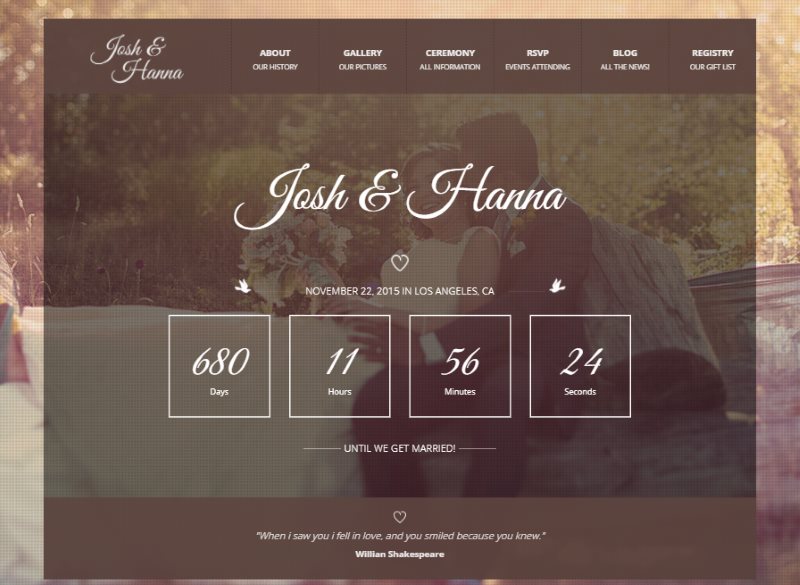 Aimer is a unique and elegant template made for lovers engagement and wedding website. Built with Bootstrap framework, this wedding website template has smooth scroll, photo gallery, working RSVP form with validation, blog pages and more.
Wedding Responsive Template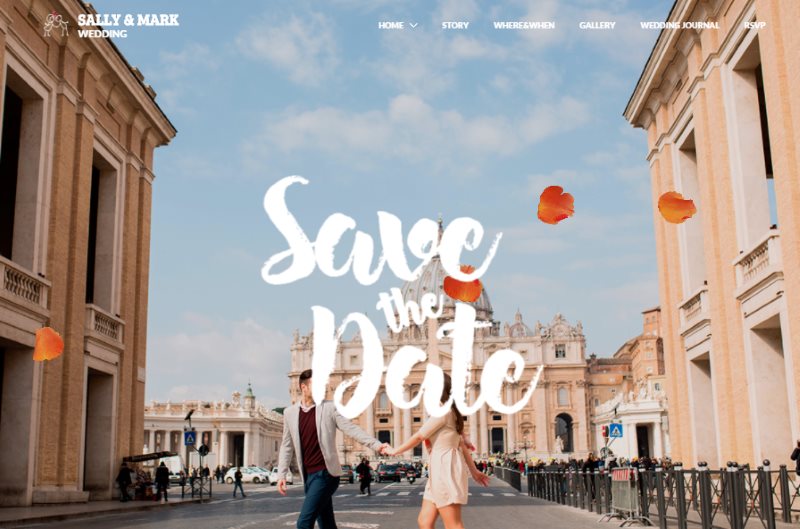 Wedding is a clean, flat, and modern wedding template. This template can be easily used to create romantic story or journey, wedding event, party schedule & RSVP form for the wedding event. The template is also suitable for creating websites of a wedding shop or wedding agency. The template has 8 unique homepage variations, parallax effect, working contact form and a lot more.
Lovely Wedding Responsive Template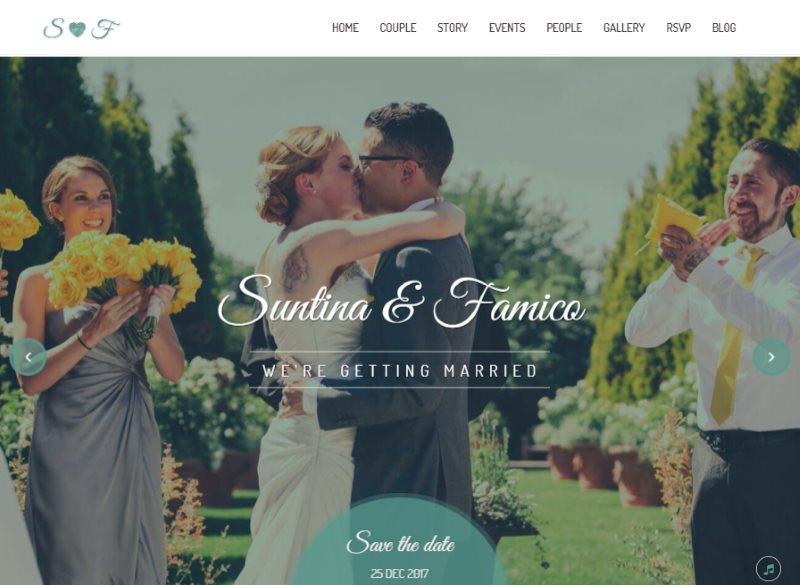 Lovely Wedding is a responsive HTML5 wedding template with modern and beautiful design. The template features two different types of menus: one at top and another after the slider. There are sections for couple details, love story, countdown, groomsmen and bridesmaids, events details etc. You can easily change the color theme and customize the template as per your needs.
Best Day – Responsive One Page Wedding Template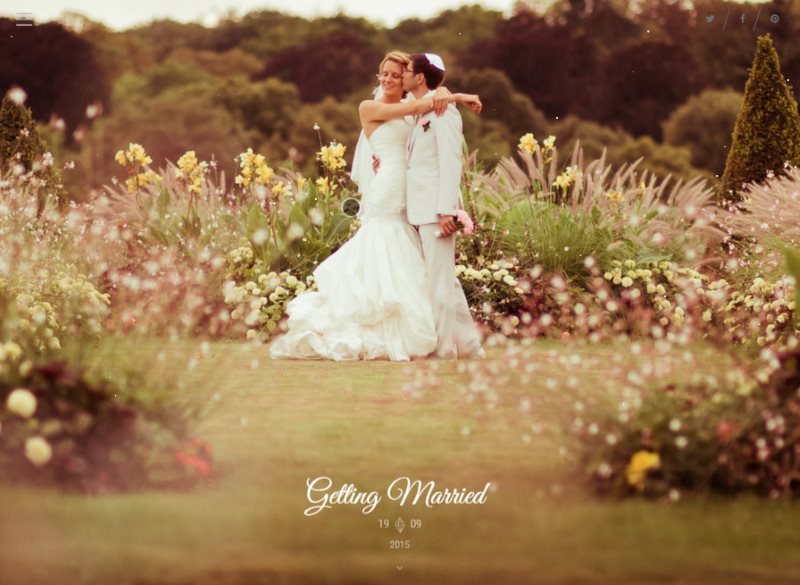 Best Day is a clean, flat, and modern one page Wedding site template suitable for wedding invitation as well as engagement. This fully responsive and retina ready template features four different home page styles: retro, flower, cherry and sea.
Wedding Website Template HTML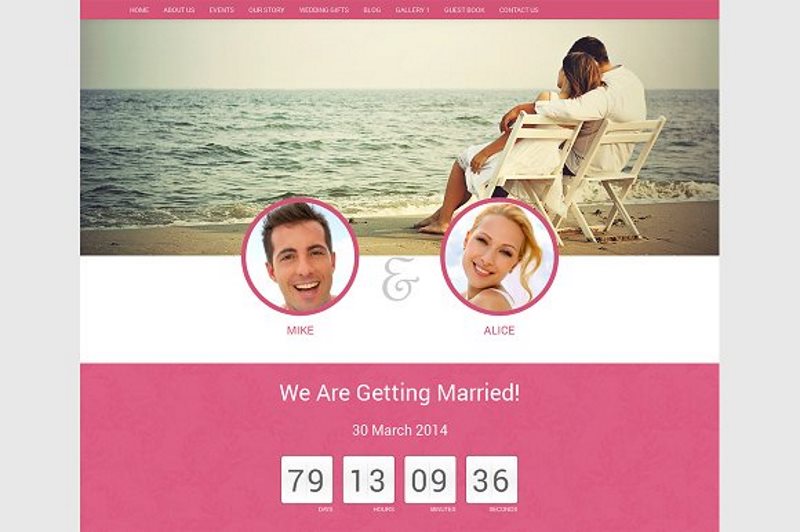 This is another Bootstrap based wedding website template with countdown timer, RSVP form, wedding gifts page, about page among many other features. The template has option for boxed as well as full width layout.
Perfect Couple – Wedding Site Template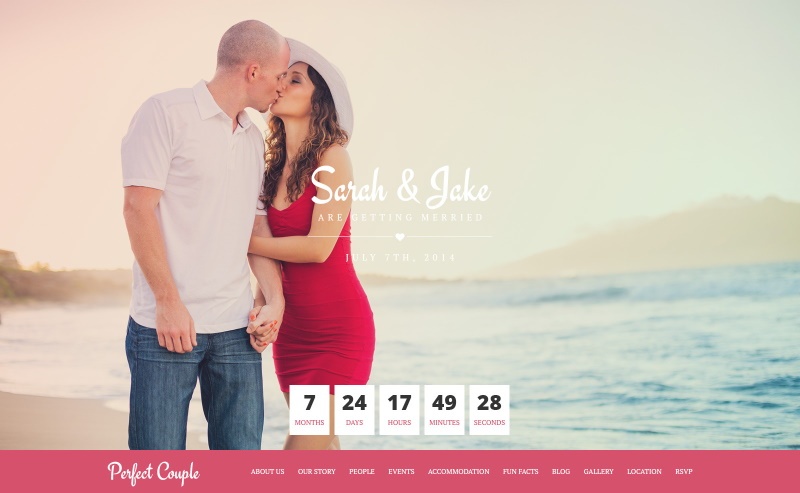 Perfect Couple is a responsive design Wedding Template based on Bootstrap 3 with full screen slider and countdown timer. The layout is optimized for mobile devices and works on all major browsers. It has multi location map support as well as support for photo gallery. The template is great for wedding invitation and wedding event.
There is a lot more needed than just a good website template in order to make a great looking wedding website. Having a professional photo shoot of the couple is one such requirement that is needed for the wedding website. Apart from that, you may also want to employ floral design, script fonts and love themed fonts for making a beautiful wedding invitation website.