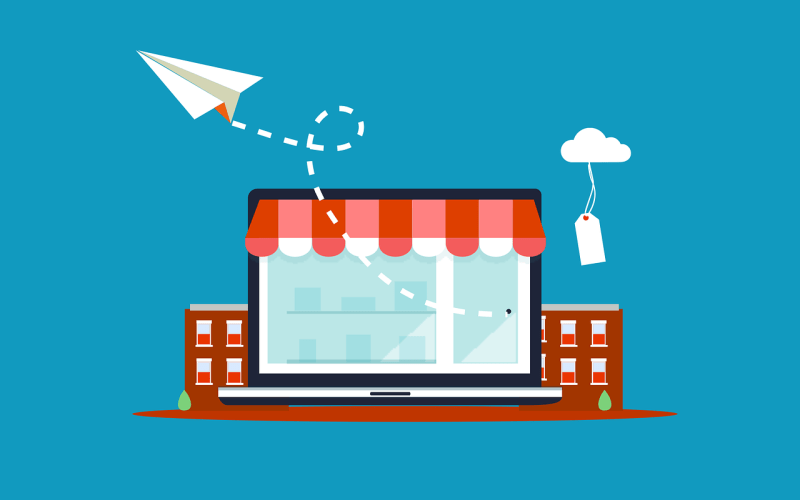 Building a profitable online store takes hard work, a bit of financial wisdom, and a sound value proposition that entices visitors to complete their purchase despite a large number of competitors you may have.
Many companies have launched innovative software to help entrepreneurs in the process of tracking the profitability of their online ventures such as the Beprofit app, which is available for Shopify, Wix, Woo, and other e-commerce platforms.
However, these programs focus on providing statistical information and they cannot supplement the much-needed business acumen that store owners need these days to be successful.
In this article, we focus on describing 4 common pitfalls that can become an obstacle in the process of building a profitable online store so you can either make timely corrections or avoid them altogether.
Pitfall #1 – Focus on micro niches
With large generalist e-commerce websites and marketplaces growing to the point that they have become the go-to places for consumers, small online stores need to focus on niche markets that they can serve better than their larger peers.
Many businesses have achieved this goal by identifying what it is that customers within that niche are looking for when buying that particular kind of product whether that is providing them with insightful reviews, feedback from previous buyers, or videos showing them how the product works.
Even though niches are the way to go for up-and-coming stores, not all of them are profitable as some can be too small and a store may never be able to increase its sales volumes to the point that it can become profitable endeavor.
Do some research about your niche first, identify your total addressable market (realistically), and assess if by garnering a 1% to 10% of that market you can generate the kind of volume that will make your store profitable at some point down the road.
Pitfall #2 – Spending too much on paid ads
Paid ads are an incredible marketing tool to drive traffic and sales to an online store but they can be rather expensive depending on which category, market, and niche the ads are targeting.
Many store owners make the mistake of spending a lot of money on paid ads without the first a/b testing their products to the point that they can narrow down the list of candidates to promote or the kind of audience that will be more willing or interested in buying those goods.
A store can easily run out of money or operate at a loss due to excessive spending on paid ads that have low conversion rates, elevated cost per click, or a low average amount spent per conversion.
Pitfall #3 – Subscribing for unnecessary paid apps
Nowadays there are thousands of applications that can be integrated with an online store regardless of which e-commerce platform you use. These applications can be rather useful or totally unnecessary depending on which stage the business is in and what kind of information or help is needed to get to the next level.
Before signing up for a paid application, store owners should consider if their cost structure and current volumes justify or support adding an additional fixed expenditure.
Keep in mind that fixed expenditures can pile on and that increases the business's break-even point, meaning that the store will have to sell more to avoid losing money.  
Pitfall #4 – Ignore the importance of customer service
Top-notch customer service is one of the aspects that made e-commerce giants like Amazon stand out from physical retailers as it broke the psychological barriers that prevented consumers from buying through a digital channel.
For small online stores, customer service now plays a different role but still a rather important one as consumers would like to speak with someone who can guide them through the process of completing a purchase by providing useful insights about the product and how it can possibly fulfill their current needs.
Customer service in an online store is as crucial as identifying the store's niche. It can be a bit expensive to build a team of customer reps but it will surely pay off down the road and it will make your store stand out from the competition.
Bottom line
As a store owner, you will experience many obstacles in the process of building a successful venture. Some of these challenges can be easily solved while others are silent killers that can keep your business from growing to its full potential.
By knowing and avoiding the pitfalls mentioned above, your path to a positive bottom-line performance will be less bumpy.