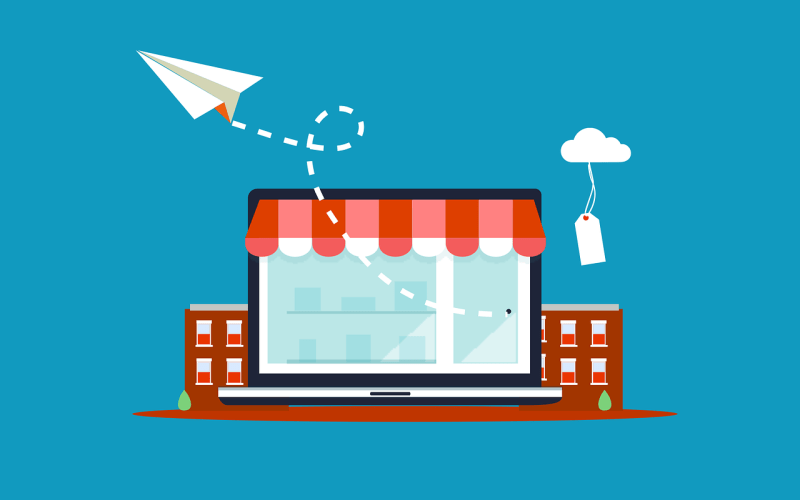 Business managers today flock to online B2B marketplaces for many reasons. Ease of shopping, central payment options, and versatility are among the top reasons. In fact, according to Gartner, by 2023, 70% of enterprise marketplace transactions will be B2B. The reasons for this are varied. It doesn't matter if you are looking to enter the business world as a stand-alone operator or vertical or horizontal marketplace. You will need to have a powerful marketplace platform at your disposal. There are several B2B marketplace features you should seek. Check out these valuable tips:
Consider these helpful features
A marketplace platform must make at least three parties happy:
The B2B vendor
The Marketplace operator
The end-user or buyer
In short, a good platform must serve all three parties with must-have features.
B2B marketplace operators need to implement features that attract vendors to join. Vendors look for features allowing them to customize the user experience to meet the needs of vendors and buyers. Also, they need to manage payments quickly and securely, including items from multiple vendors.
Creating a more customer-experience-focused experience attracts more B2B marketplace vendors. Vendors want to see an engaging store layout with price lists, product catalogs, and plenty of customization. In addition, B2B vendors look for the ability to digitize the quote process.
B2B marketplace buyers also want a simple buying experience that allows them to seamlessly purchase from more than one vendor, manage returns easily, and have centralized purchase records. Additionally, buyers look for defined user roles and permission levels that work with their organization's hierarchy. If a marketplace does not attract potential customers, it will not attract vendors.
Take a look at the seven top B2B marketplace platforms
Because marketplaces are relatively new in the B2B space, there are not many players. People are looking to operate their eCommerce website; they usually look for a dual function front-end and back-end solution.
Here are the big seven in B2B marketplaces that you need to be taking a look at when considering a B2B Marketplace:
Mirakl provides the back-end management for B2B and B2C marketplaces without managing the front-end. The advantage is that they provide APIs and pre-built connectors that link with your front-end shopping experience. Mirakl integrates with several other enterprise front-end solutions such as Salesforce, SAP Commerce Cloud, and Magento. In addition, they offer top-level product management and reporting, data tools, and monitoring for operators and sellers.
To businesses planning on operating in the EU, IZBERG is a top choice. Like Mirakl, IZBERG is a back-end-only marketplace platform that uses APIs to integrate storefronts. You can use IZBERG for either B2B or B2C marketplaces. They offer support for invoicing, payments, and an assortment of other B2B needs. One plus of IZBERG is that they support both physical and digital products and services.
AppDirect, unlike IZBERG and Miraki, provides both front-end and back-end capabilities. AppDirect gears itself toward digital services. If you are selling physical products, this may not be the solution for you. AppDirect offers integration via API for other solutions as well. Originally, AppDirect served the digital download space but now works with almost any digital product. AppDirect is remarkable for seller onboarding and product management. AppDirect also offers an attractive functionality that is attractive to vendors.
OroCommerce is explicitly designed for B2B. Oro offers the ability to operate an individual eCommerce website from the same back end. Oro supports B2B2B, B2X, B2C, or anything else you can imagine. Oro also has its CRM system to be used by vendors and operators. Oro also offers a substantial selection of reporting and workflow engines. As a plus, Oro is open source with an easy-to-scale API and third-party integration system. Invariably, Oro is one of the most highly-recommended B2B marketplace platforms on this list.
Marketplacer works well for both B2C and B2B. Marketplace is first an operator portal and vendor hub. Also, this solution has modules for a separate front end and supports event booking and services and digital products. In addition, the API integrates with Magento, Shopify, WooCommerce, Magento, and other top eCommerce platforms.
Omnify is a jack of all trades for eCommerce. Managing products, services, and booking solutions, as well as B2B and B2C. Also, Omnify integrates with Shopify, Magento, and SAP. Along with their many features, they also handle product and vendor reviews and quote functionality, making it an overall valuable service.
Spryker is different because they have a robust list of current B2B and B2C eCommerce licensees. They can extend into marketplaces through their PaaS marketplace solution. However, even if you do not have an existing Spryker web store, you can still benefit from the platform. Spryker features a marketplace that supports headless architecture for front-end flexibility, management tools, and essential onboarding tools. Moreover, Spryker allows more than one vendor to sell the same UPC-coded products and even supports auction-type business models.
Final thought
As you can see, a B2B marketplace provides ample opportunity to meet consumers where they are while improving the overall customer experience. Further, it focuses on the omnichannel while fitting in with the always-on market perfectly. Undoubtedly, B2B marketplaces are here to stay, isn't it time to dive in full stop?