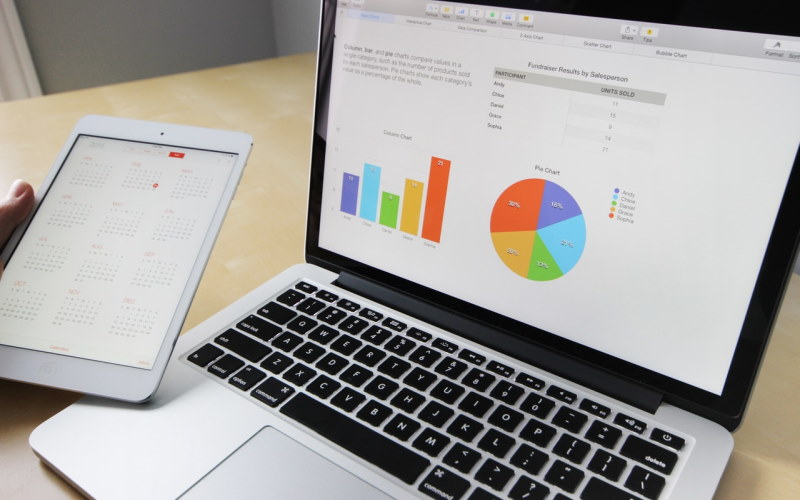 Most of us have used PowerPoint at some point of time in our lives. Be it education or career, PowerPoint has secured its place as a preferred choice for presentation delivery. For an organization, a professionally designed presentation is as relevant as a company's logo, letterhead, business card and website. PowerPoint presentations have emerged as primary communication points. Companies around the world have started leveraging professional presentations to communicate effectively with potential clients, leads, prospects and general customers as well. Effective PowerPoint presentations are sliding companies into potential success. Organizations are using presentations to educate, motivate, influence, inform internal and external audiences more than ever. Right design backed by interesting content is the key to retain the attention of your viewers.
Having a professional business template in-place can make your life a lot easier. A suitable ready to use PowerPoint template can reduce overhead significantly. You can create a business-ready presentation in a matter of a few minutes. Since not everybody has a knack for presentation design and aesthetics, templates are here for your rescue. A professional business template helps your presentation with consistency. It features a consistent and attractive font, style, visual elements, colors and layout. These also help in saving time significantly while helping your presentation with effective branding. You can easily showcase the brand while communicating within and outside the organization. Moreover, you get out of the box ease of formatting with readymade PowerPoint templates. This helps in customization at a deeper viewer level and leads to viewer engagement.
Let's move ahead and know about the top 5 templates for your business meetings:
SWOT analysis template:
Every business meeting is incomplete without a SWOT analysis. An attractive SWOT analysis template can help you prepare business meetings presentations quickly. The template can be used to indicate your company's Strengths, Weaknesses, Opportunities and Threats in a most lucid manner. A SWOT diagram carefully and opulently differentiates between the four categories. This template can be beneficial to evoke emotions in your audience and create an imaginative image of the subject matter in their minds. Moreover, a template comes pre-packed with animations, themes, texts, infographics and PowerPoint background suitable for the topic. You can edit the template as per your convenience. Thus, businesses out there can now effectively demonstrate management strategies, opportunities and ensure higher knowledge transfer to the audience.
Onboarding template:
In any organization, the on-boarding process is vital for making employees comfortable with the company rules, regulations and protocols. Also, to provide ease to the newly hired team members, onboarding presentations play a key role. The onboarding template can help managers and human resource teams meet the employee's expectations. The templates ensure clear delivery of information to viewers and can be a great resource for training, workshop meetings as well. With a plethora of slides with-in, you can easily showcase the need-to-know and must information about your organization to the employees. Include rich-graphics, timelines, roadmaps, contrast backgrounds and much more. You can also edit these as per the requirement. Change font styles, import typography, infographics etc. to give easy visual clues to your audience.
Timeline template:
For any business to succeed, it's imperative to have a visual project timeline which clearly communicates expectations, milestones and tasks. The timeline template is specifically designed to aid project managers and solutions architects to plan & visualize critical project events. Right from project start to finish, you can easily picture steps, actions, deadlines and deliverables. Thus, when it comes to effective project management and planning, the Timeline template plays a prodigious role. You can leverage all types of charts and tables inside the template. Create timelines and charts and easily update them with real-time progress of teams and individuals.
Gauge Sentiment Analysis template:
Businesses often contemplate how their customers feel about the brand or a service or some product. Emotions play a huge role in the business domain. It is through sentiment analysis, companies today have started bracing their communications and marketing strategies. Gauge Sentiment Analysis makes the whole process a piece of cake. You can easily mine opinion and showcase findings by leveraging attractive slides with-in the template. Again, these can be customized to attune better to your data and content. This template ensures quick delivery of information in your business meetings. Marketing professionals can also leverage this template to create change models for service or process improvements.
Pitch Deck template:
A successful business pitch for fundraising takes much more than just a bunch of slides. Crafting a document or in this case, a presentation which is worthy of attention demands for a breathtaking design. The Pitch Deck template is one of the most popular business templates in 2020. The template enables entrepreneurs to focus better on their offered services and products. Gone are the days when you had to start creating a presentation slide from scratch. Today, you can save big on your time and resources and come up with an attractive business presentation in no time. Start-ups and entrepreneurs can leverage this template for business success. Your stakeholders will only pay attention to you when your idea looks clear and appealing. If your presentation pin-points them exactly to the information they are looking for, it can be a win-win situation for everybody.
For any business to reach its full potential, business meetings play an irreplaceable role. These meetings improve productivity, strengthens relationships amidst team and team leaders and helps in building loyalty as well. Organizational processes can be clearly aligned, a reality check can be put on goals when you have a suitable business template in place. It is only then a business can make informed decisions and achieve expected results.