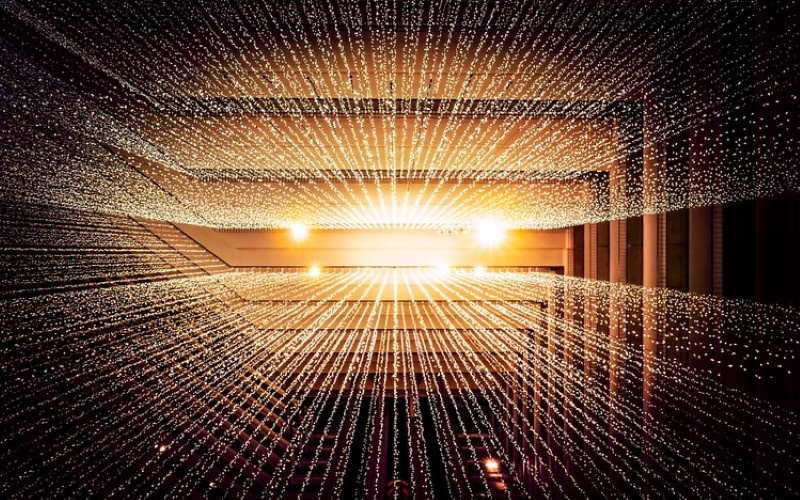 Do you want to leverage cutting-edge digital technologies to take your business to the next level? Are you already in the process of establishing a framework for the digital transformation of your business? Wouldn't it be great if you optimize the process of collecting and analyzing data to derive high-quality business intelligence insights?
Is your answer to any of the above questions a resounding "yes"? Then it's high time you harness the power of cloud data warehousing to skyrocket your business ROI.
If you aren't familiar with the concept of cloud data warehousing and analytics, migrating your data might seem like a daunting task. Also, your employees might be more comfortable working with legacy on-premise data warehouses.
That's why in this blog, we've outlined a few smart strategies to help you harness the power of cloud data warehouses to grow your business. But let's first delve deeper into the concept and understand why it's integral to modern businesses.
Cloud Data Warehousing: A Closer Look
A cloud data warehouse combines the best of data warehousing and cloud computing. Simply put, it provides a cloud-based analytical engine that collects, transforms, and analyzes data. You can use it to generate a wide array of important insights and reports for different teams.
Cloud data warehouses eliminate the need to build and maintain a hardware infrastructure. It makes them more cost-effective than on-premise systems. Also, they can be accessed from anywhere using any device of your choice. That's what makes cloud-based data warehouses essential for organizations during the pandemic.
With more companies taking the plunge, it isn't surprising that the global cloud data warehouse market is projected to reach $39.1 billion by 2026.
Irrespective of the niche and size of your business, leveraging cloud data warehousing will help you optimize business operations. It's just what you need to make sense of the vast amounts of data generated by various systems. The best part is that it provides a reliable and scalable platform.
Using Cloud Data Warehousing to Amplify ROI
It's one thing to gather data about business processes from multiple sources. But if you want to milk that data to generate sales and revenue, you must know how to use cloud data warehousing.
Here are the steps you should follow to maximize business ROI with a cloud data warehouse:
1. Choose the Right Cloud Data Warehouse
Not all cloud data warehouses are created equal. From agility and scalability to pricing plans and user-friendliness – cloud data warehouses differ from each other on various parameters. If you want to maximize your business ROI, make sure you choose a platform that's the right fit for your goals and needs.
Check the uptime, security measures, and built-in technologies that power the platform. Also, make sure it uses columnar data storage to facilitate faster processing of queries. Find out whether the platform charges you on a pay-per-use basis. If that's the case, the costs can quickly add up when the volume of queries increases.
2. Define a Migration Strategy
Do you want to copy all your data to a cloud-based warehouse right away? Or do you want to migrate data from on-premise systems in small increments? Your answers to these questions will impact the initial cost and time required to deploy cloud data warehousing.
Make sure you have a clear understanding of your migration strategy before you start moving your data to a cloud-based warehouse. Otherwise, you'll encounter various performance issues and errors due to duplicate and unstructured data.
3. Leverage Ad Hoc Analysis
One of the biggest benefits of a cloud data warehouse is that your employees can use it to generate relevant reports based on their needs and convenience. It eliminates the need for them to wait for help from the IT department.
But that'll only happen when you support various teams with the right ad hoc analysis infrastructure.
That involves identifying the suitable business intelligence solutions that'll integrate with the selected cloud data warehouse. Also, you must train employees to use various features of these tools to their advantage.
Your best bet is to use full-stack BI tools that support embedded analytics. It'll help your employees visualize and process relevant data as per their requirements.
4. Don't Ignore Data Security
Most cloud data warehouses deploy various security measures, including encryption, key management, and role-based access, to protect your data. But if you need to integrate the system with other BI solutions and analytics tools, make sure you safeguard the entire infrastructure with robust cybersecurity protocols.
Optimize Business Data Integration with Cloud Data Warehousing
Collecting and storing data about business processes would be of no use unless you can derive actionable insights from it. That emphasizes the need to use an agile, reliable, and scalable cloud data warehouse. Make sure it integrates with any existing BI analytics tools you're using. Also, implement suitable measures to ensure data privacy and security.