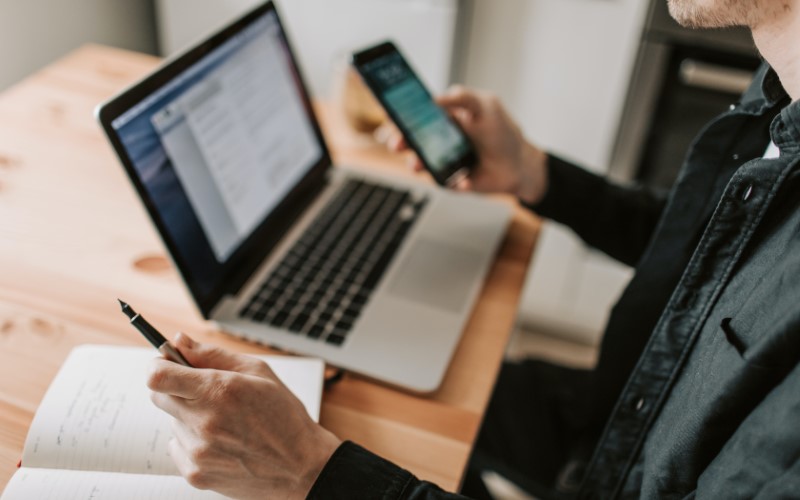 You don't need to break the bank to amp up your marketing campaigns. There are a lot of affordable online tools you can leverage to rank your website in the search engines, streamline your social media posts, etc.

To help you get better results out of your marketing initiatives and to help you boost those conversion rates, we'll cover several affordable marketing and sales tools that seasoned entrepreneurs and marketers are using to get stunning results.

Let's hop right in.
1. Ubersuggest
Ubersuggest is a user-friendly and value-packed SEO tool that runs on a freemium pricing model.
It gets you web pages ranking high on the search engines by helping you come up with target-worthy keywords, interesting content ideas, and even study your competitors' websites, etc.
Search for relevant keywords by entering your seed keyword and setting your location and language — such as "cruelty-free cosmetics." Here's what came out: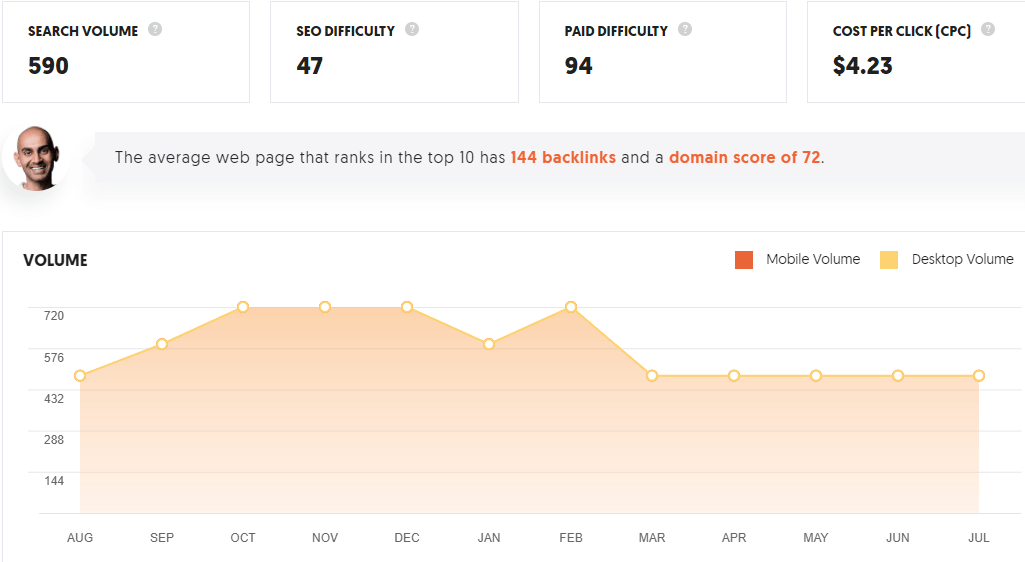 Ubersuggest reveals the keyword's monthly search volume, ranking difficulty, cost per click (CPC), and graphs of mobile and desktop volume.
Ubersuggest then lists several free keyword suggestions with their search volume monthly and over the last 12 months, CPC, and estimated competition levels for paid and organic searches.

These suggestions are from multiple sources, such as Google suggest. You'll also get related keywords, questions and prepositional phrases, and comparisons (e.g., X vs Y) for more possible keywords.
Running out of content ideas? Ubersuggest gives you several of them for free along with their estimated traffic, number of backlinks, and share volume on Facebook and Pinterest.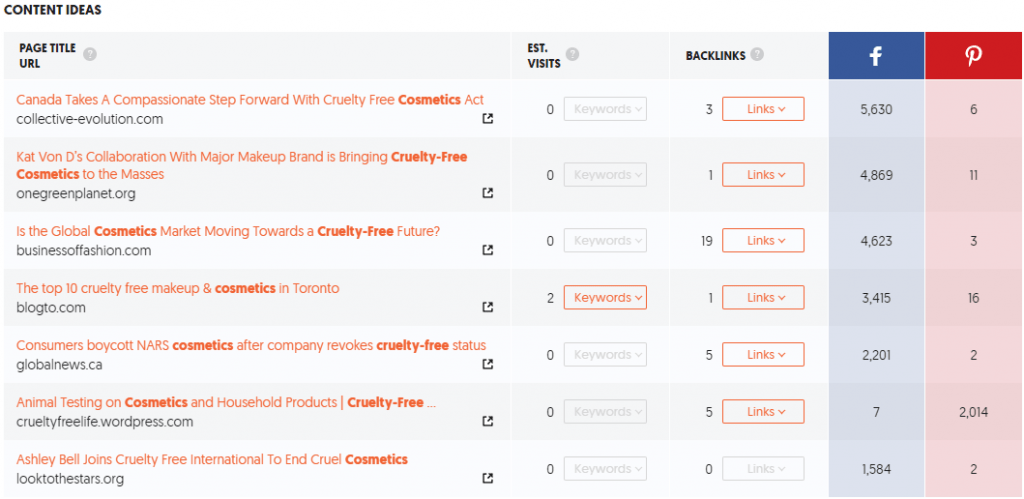 Discover your website's SEO health through Ubersuggest's Site Audit tool, which crawls 150 pages without charge. Enter your website to get this report. I typed in "aliexpress.com" as an example. Here's what Ubersuggest came back with.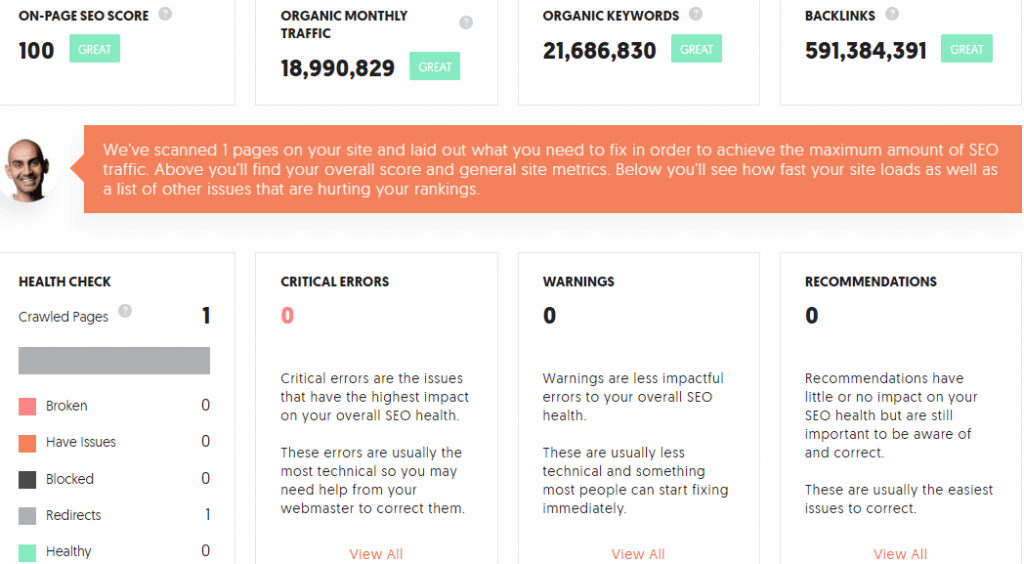 You'll find your on-page SEO score, organic monthly traffic, number of optimized organic keywords, number of backlinks, desktop and mobile loading speed, and more.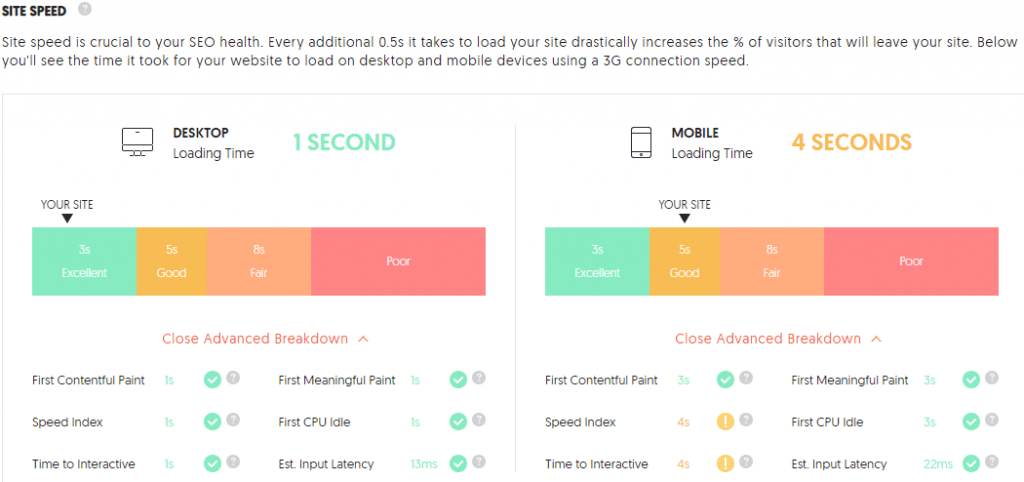 You can even type in your competitors' websites so you can analyze them and learn what they're doing right.
Finally, to scour even more keywords on YouTube, Amazon, and Google, you can install Ubersuggest's free Chrome extension.
As a freemium platform, Ubersuggest gets you most of the essential data and features for free more than any other SEO tool out there.
You don't need to sign up to get truckloads of data, but when you do (also no charge), you can access more features and data. (You get even more access when you sign up for a paid account.)
2. Buffer
Managing your social media marketing entails several little but essential tasks. Boost your effectiveness with reliable tools such as Buffer.
It has two products: Publish and Analyze.
Publish
Buffer lets you tailor and schedule your social media posts on a Facebook page or group, Instagram Business, LinkedIn personal and business accounts, Pinterest, and Twitter.
You can then see all the posts you've lined up at one glance on their intuitive dashboard: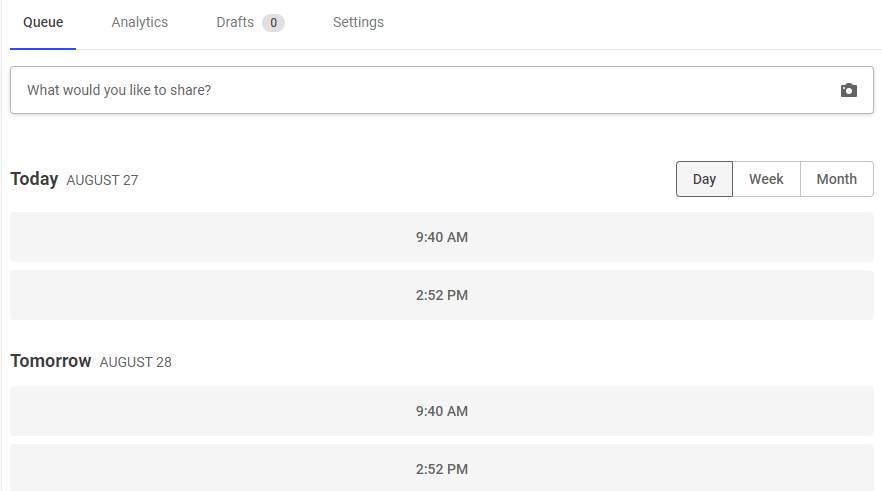 Customize individual posts for specific campaigns on which day, week, or month, and automate their publication, like this: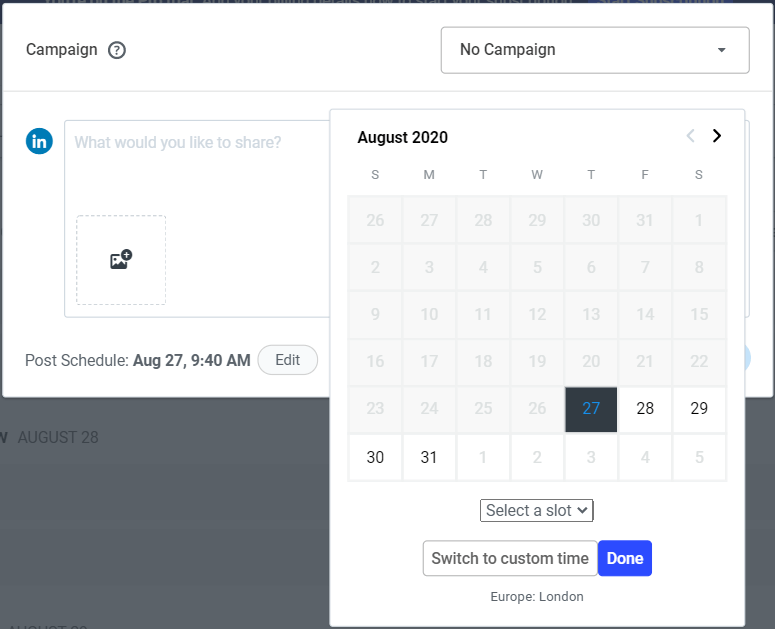 To change your time zone and posting times, and pause your posting queue, go to Settings > Posting Schedule.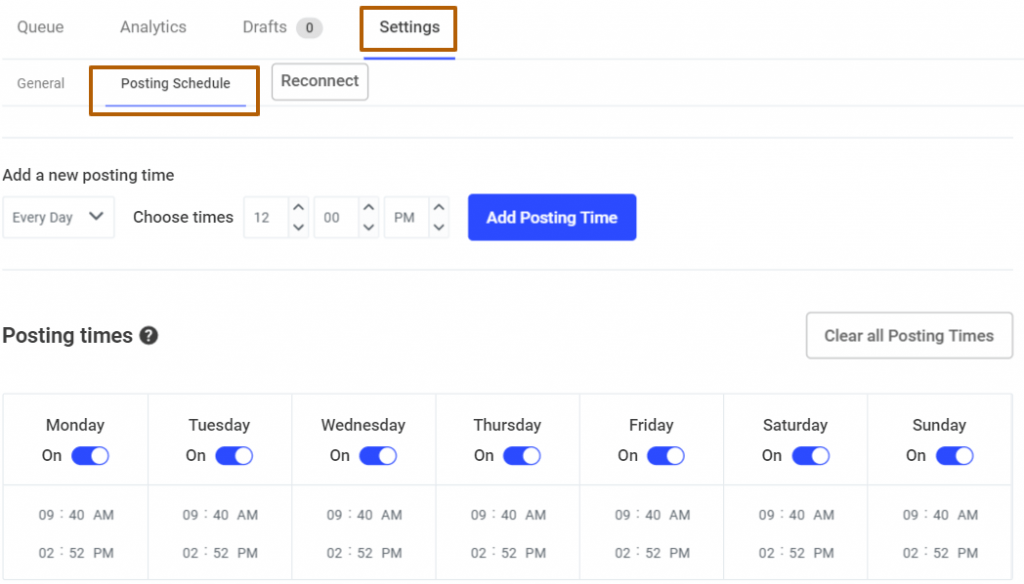 Buffer helps you collaborate with your team on your social media content. You can draft and review posts for approval, sync everyone's posts within your preset schedule, and share and manage your accounts easily.
For Instagram specifically, for instance, you can visualize your planned posts straight from the platform (even on mobile — and get reminders for the task).
You can connect your "link in bio" to your shop's pages and instantly publish first comments. The tool also lets you keep a library of hashtags, view and reuse top-performing ones, etc.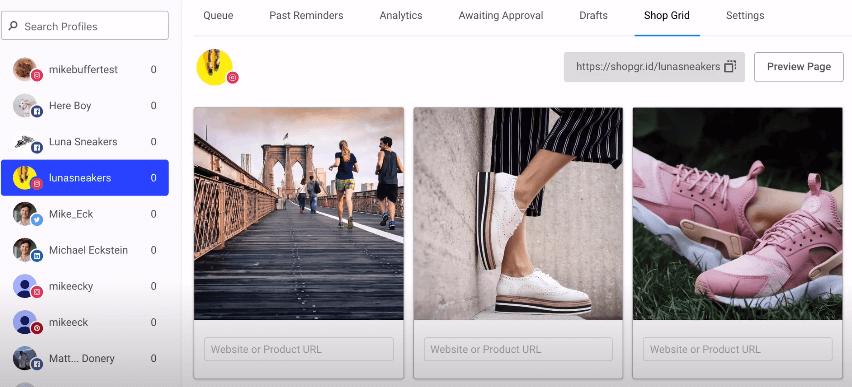 Analyze
From your analytics dashboard, Buffer allows you to measure and monitor your aggregate performance, including your posts, hashtags, stories, and engagement.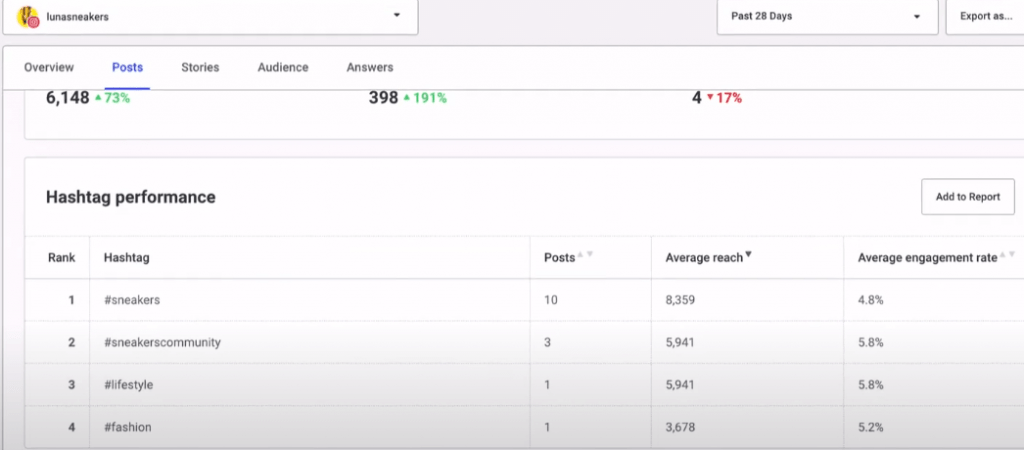 You can even generate and customize your Facebook, Instagram, and Twitter reports with charts and your company details — and download them in PDF or images.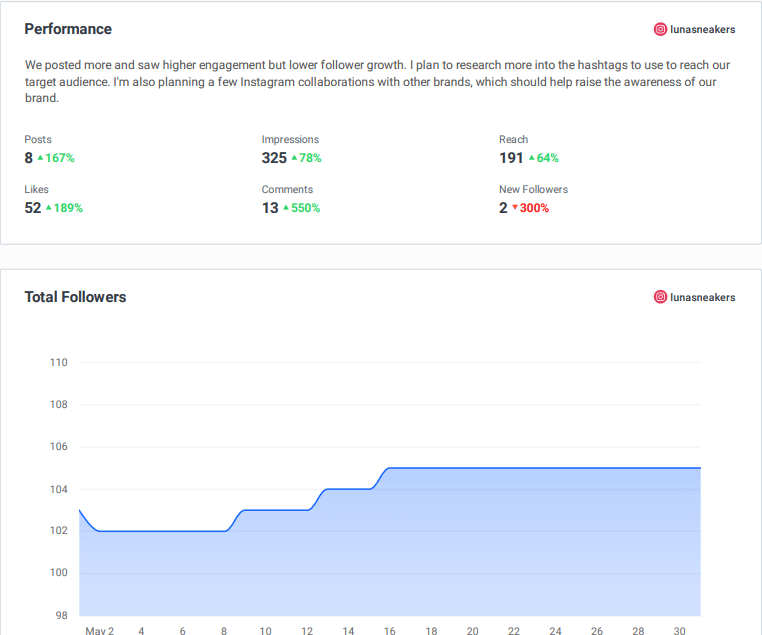 Finally, maximize your results through insights on the best types of posts, times to publish, frequency in doing so, whether or not you're reaching the right audience.
3. EmailAnalytics
Whether you're looking to reach out to prospective clients or you're nurturing your relationship with existing leads, you can count on emails to get the job done. (Email, after all, has been bringing superb results for people investing in it.)
That's why you need EmailAnalytics in your arsenal of sales tools.
The tool gives you crucial insights into your emails, such as:
The emails you received over the emails you sent
Your email traffic by the hour (or week)
Your average email response times
Etc.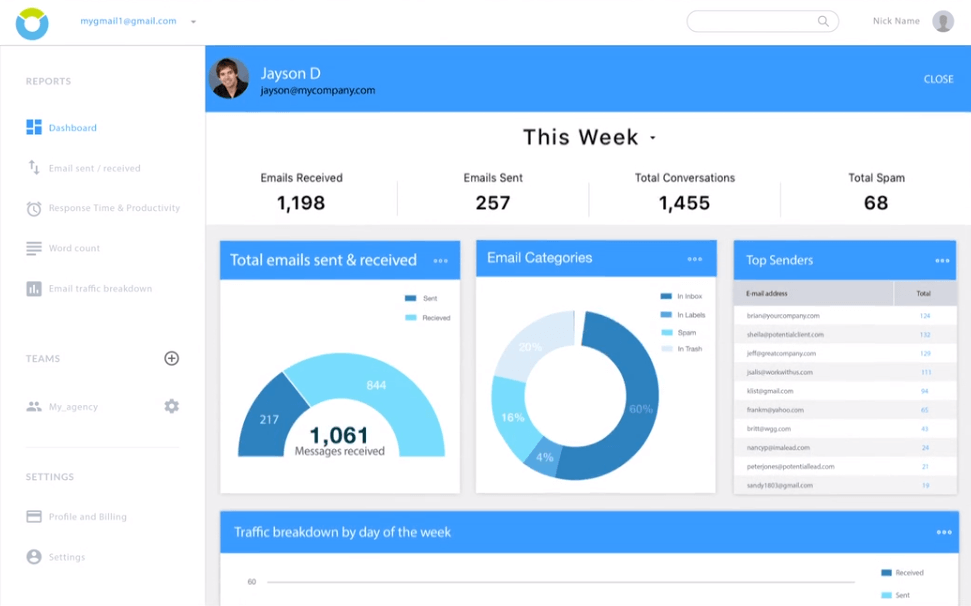 As you obtain more info about your email outreach campaigns (or your back and forth email with your prospects), you can tweak your sales efforts.
4. Zapier
There are a plethora of tools you need to use to run successful marketing campaigns. For example, you need Buffer for social media, Slack for your team collaboration, ClickUp for project management, etc.
To help you "glue" all of your tools together and manage everything better, use Zapier, an online automation tool that connects apps.
It allows you to integrate/connect your apps and create/automate workflows without you having to write a single code or hire a web developer or programmer.
You can create workflows (called "zaps") based on your set triggers and run them on auto-pilot.
Zapier offers many customizable zap templates. You can also build one from scratch.
To describe how it works, let's say you're using Google Forms for your audience to set an appointment with you, and you want everything to integrate with your CRM in ClickUp.
You can turn your Google Form entries into a ClickUp task by creating a Google Form to ClickUp zap.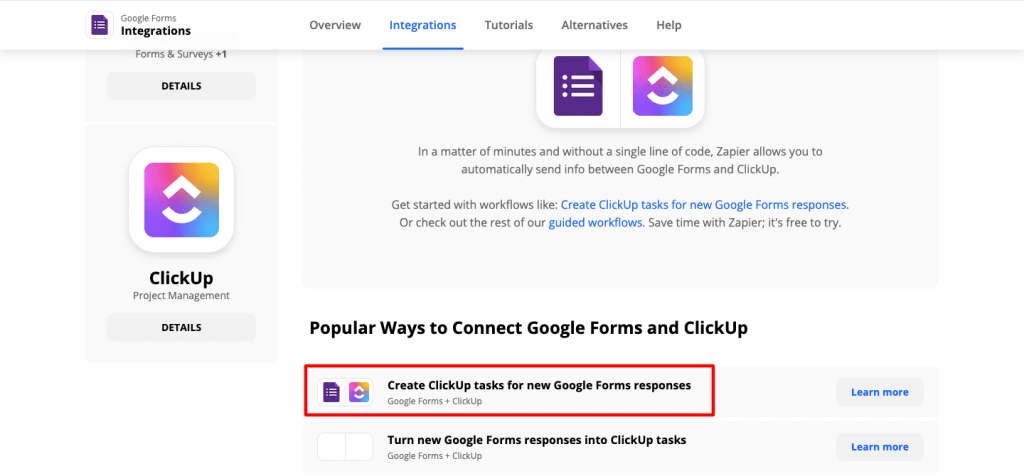 You can set up your ClickUp account so the app alerts you on newly created tasks — in this case, new appointments made (or lead generated). The qualifying questions you add in your Google Form even integrates in ClickUp as well so you can view the ClickUp tasks to gain context about your lead even before you have the call with them.
Because the process of plugging in your lead into your CRM is automated through the Google Form to ClickUp zap, your marketing campaigns just got easier and more streamlined.
Leverage these affordable marketing tools.
You can get a lot done even if you're using affordable marketing tools.

Even if you're running content marketing campaigns to bring more people into your content marketing funnels, you benefit from using the tools we covered since your pages will rank high in the search engine results pages (SERPs), you get better results out of your email initiatives, and your social media management is also streamlined.

At the end of the day, remember that successful marketing isn't just about who has the deeper pocket. If you know what you're doing, you can dominate your competitors while spending very little on your marketing tools.
Cover Photo by Vlada Karpovich from Pexels