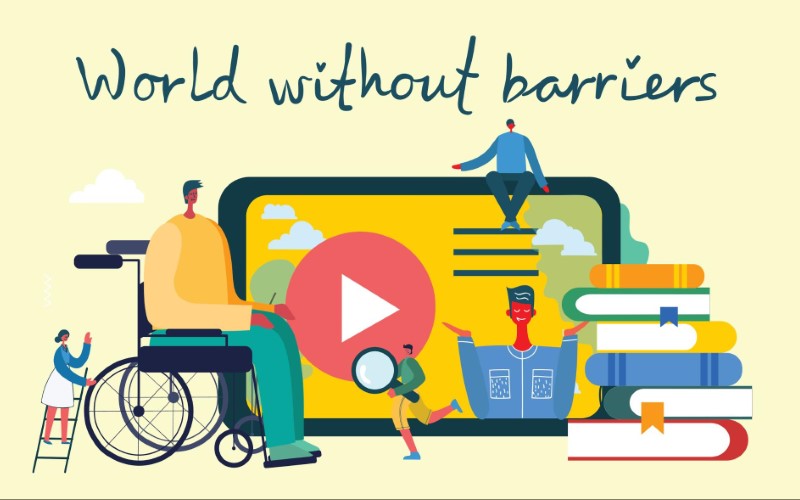 The lawsuits against companies that do not have an accessible website are increasing continuously. Consumers and activists with disabilities seem to have had enough of being neglected by the websites. The COVID-19 pandemic has made it worse because everyone has to rely on online avenues to make purchases of all kinds.
The number of lawsuits is on a steady rise, and even big brands have not been spared. Domino's Pizza lost the legal battle in 2019 after spending thousands of dollars and taking the matter up to the supreme court. ADP, which is a human resource, and payroll outsourcing giant, was one of the latest companies to face an accessibility lawsuit.
On the other hand, small businesses want to make their websites accessible, but they feel that it is too expensive to do so. That is why they often rely on ordinary plugins to make their website accessible. These accessibility plugins are available for WordPress, Shopify, and several other platforms.
Unfortunately, business owners do not realize that a lot of these plugins solve only about 20% of the accessibility problems, which can leave them vulnerable to an accessibility lawsuit. According to the legal institutions, to be compliant with the Americans with Disabilities Act (ADA), a website must meet the latest Web Content Accessibility Guidelines (WCAG 2.1).
Small businesses feel that hiring a web developer to redesign the website from scratch is too costly, which is why they take the risk of facing an accessibility lawsuit or choose cheap plugins.
They are often unaware that there is a third option, that's more dependable and affordable. AI-powered accessibility solutions can instantly create a layer on top of their existing website and make their sites WCAG and ADA compliant.
Business owners looking for solutions can check out updates from accessiBe, a company that's leading this effort and delivering automated accessibility solutions for companies of all sizes.
The AI-powered software makes all the necessary changes to the website automatically, with just a few lines added to the JavaScript coding of the website. That means the business owner does not need to hire any specialized services or take down the website for a long time to make it accessible. These are some ways in which AI software provides a better solution than ordinary plugins.
User Experience
To be compliant with the current WCAG 2.1 guidelines, a website needs to optimize their user experience to make it accessible to people with disabilities. They need to adjust the color contrast, font size, font spacing, cursor size, and several other elements.
Ordinary plugins provide a fair job when it comes to usability, but most of their adjustments are according to previous WCAG criteria, which do not meet more than 80% of the current guidelines.
Assistive Technologies
Even though regular plugins claim that people can use screen readers to access the website, they only offer compatibility to a proprietary device. These plugins are not compatible with the commonly used screen readers like NVDA, JAWS, and other assistive devices. They also cannot provide any solution for missing alt texts, form labels, or other accessibility problems.
AI-powered solutions are compatible with all types of assistive technologies, including screen readers like NVDA, JAWS, VoiceOver, TalkBack, and several others. The AI software also provides automated solutions to missing alt texts, form labels, media captions, and many others.
In fact, before implementing the solution, providers offer a free audit of the website so that the business owner can become aware of the accessibility problems.
Autoplay Animations
If a website needs to be compliant with the latest WCAG 2.1 guidelines, it must not auto-play videos and animations, as they can startle or confuse people with ADHD. AI-powered solutions make sure that any autoplay features stay disabled automatically on the website. On the other hand, regular plugins cannot achieve this and let the autoplay features continue playing on the web pages.
Keyboard Navigation
Several users with permanent or temporary disabilities might not be able to use a mouse on a website. Many assistive devices also rely on keyboard navigation to make the website accessible. Even though ordinary plugins claim to provide keyboard navigation, they only achieve it partially.
The only change it can make is to put a red outline around the element in focus that follows the tab and shift+tab keys. Whereas AI solutions provide complete navigation using a keyboard, including forms, drop-down menus, pop-ups, skip-navigation, and several others in a predictable way. Users with disabilities can use only a keyboard to reach any part of the website.
An AI software can provide complete web accessibility, which ordinary plugins fail to deliver. AI-powered solutions can make a website truly compliant with the latest WCAG 2.1 criteria and ensure ADA compliance, thus protecting the organization from an expensive lawsuit.
Therefore instead of relying on makeshift arrangements like using regular plugins, small business owners can get AI-powered accessibility solutions. They are almost as inexpensive as the ordinary plugins and provide a much better accessibility solution that is not only compliant but also increases revenue from customers with disabilities.
Cover Image Credit: Virinaflora / Shutterstock.com