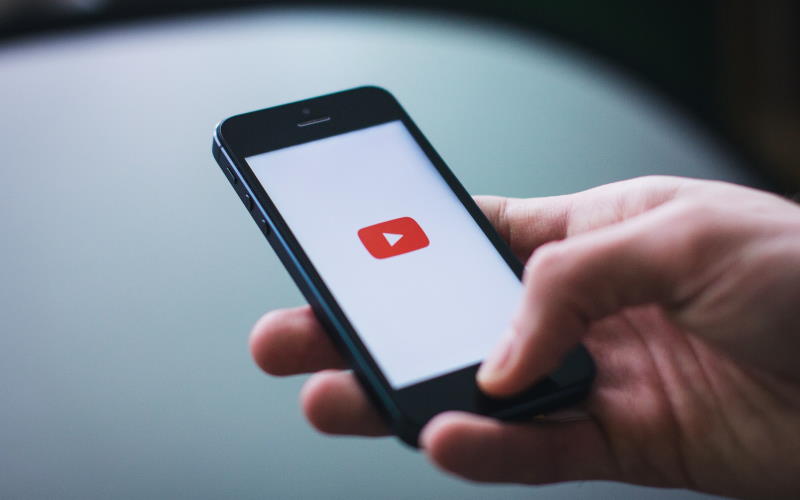 If you want to get your online presence noticed and want to target audiences, you will need intuitive video marketing software. With the rise of social media and online businesses, the images and photos are predominantly interchanged for videos as more engaging content. It all began on YouTube, then TikTok appeared, and now Instagram's algorithm is favoring videos over images.
There is an array of video marketing tools and apps, both mobile and desktop, and indeed, picking the right one can be a hassle.
The Best Video Marketing Tools
To ease up the process and let you start creating and marketing video content, we have created a list of the 10 best video marketing tools. You no longer need to hire video editors and have expensive equipment and a studio budget. Now, all you have to do is pick a free video marketing software that's right for you and start creating.
1. Videoshop
Videoshop, a video marketing app, is excellent for hobbyists that want to gain experience in the video editing world. As a free video marketing software, it contains many advanced functions that will elevate your videos to the next level. Here are some of the benefits of using Videoshop.
Pros:
Trim and add text in any font to your video clips
Remove sounds from the background
Insta-inspired filters to improve the quality of the video
Add titles or subtitles to the video
Create slow-motion videos
Play clips in reverse within the video
Rescale images within a video frame
Cons:
Watermark on all free features
Subscription is required to gain full access
This video marketing software is available on all Android, iOS, and Windows devices.
2. iMovie
iMovie is an apple video marketing app that allows you to edit videos across your devices, which will enable you to work on the go. When you export the video, you can either share it directly to your social media or export it to other Apple apps like iCloud, messages, stream to an Apple TV, and all the other Apple-supported devices. Apple likes to keep everything in-house, so no wonder they keep upgrading this brilliantly functional and easy-to-use app.
Pros:
Transfer your work across all your Apple devices
Free to use with all included features
Trim and merge clips
Include music and transitions between clips
Add (animated) titles
Green-screen effects
Saves videos in 4K or 1080p60
Cons: Can be used only on Apple devices
Available on iOS store.
3. Movavi Clips
Movavi Clips video marketing software designed by Movavi can quickly turn your home into a studio without any expensive equipment. The best thing about this editor is that it guides you through the process with valuable tips the moment you open the app. From fantastic YouTube videos to fancy Instagram Stories, Movavi Clips, with its intuitive controls and user-friendly interface, will make you a real videostar.
When editing, you can create a movie or a slide show by adding music, trimming and splitting clips, splicing multiple videos together, adjusting the background audio, and using an array of other options.
Pros:
Super-intuitive interface
Easy trimming, splicing, merging, and precise cutting
Remove unwanted sections with a swipe gesture
HD-quality export
Hollywood-worthy color filters, smooth transitions, fade-in, and fade-out effects
Slideshow production
Free music tracks
Add titles and themed stickers to photos and clips and duplicate segments
Speed up or slow down clips
Export to your device or share with your friends or on social media directly through the app
Cons:
Limitations to free plans and watermarks on videos
Available on Android, iOS, and Windows.
4. KineMaster
If you are a content creator that wants easily edited videos, then the KineMaster free video marketing software is an excellent started pack. Its functionality and ease of usage are why this app is one of the top video marketing tools.
Pros:
Advanced options available for free
Audio and image editing features
Multiple audio and video layers
Include titles and text
Edits and exports in 4K
Cons:
Only basic color correction tools available
Watermarks and ads when using the free app
User can't change format files once editing began
Available on Android and iOS devices.
5. Quik
For the adventure-lovers out there, Quik is a GoPro-supported video marketing app that gives you the option to edit and merge clips and photos from your photo library or GoPro cameras. After you have formatted your video in cinema, square, or portrait, you can share on your joint social media accounts or save and share across your devices. Quik allows you to draft your projects for up to 7 days unfinished.
Pros:
Merge and rotate your images and clips
Add text, filters, and graphic elements
Three types of video formatting
Save videos in HD 1080p or 720p
Completely free to use
Cons:
No trim option
No control over specific features
This video marketing software is available on iOS and Android.
6. WeVideo
With WeVideo, you have complete control over all features to create 4K videos. They have easy-access cloud storage, so you can start your project on your laptop and finish it on your tablet or phone. With the paid plans, you have licensed and royalty-free video clips, images, and music to choose from.
Pros:
Simple to use gives you full access and control
Transition effects, add text and motion effects
Green-screen special effects
Multi-device cloud storage
Cons:
Watermark on the free version
Limited usage of features and functions
This video marketing software is available on iOS, Windows, and Android.
7. Clips
This is a full-feature free video marketing software supported by Apple. Clips let you edit videos and enables you to create new ones with many animated features and elements.
Pros:
Live titles and animations
Animated emoji and backgrounds
Selfie Scenes creates 360-degree backdrops
Face recognition of who is in your video to make sharing between users easy
Cons:
Only for iOS devices
Can glitch when multiple clips are edited
This video marketing software is available on iOS.
8. PowerDirector
PowerDirector is an Android-based app with everything you need in one place. For instance, you can create slow-motion videos even if you didn't film your clip in slow motion. You have full control over its drag-and-drop feature, and you can change the effects of your clips however you want.
Pros:
FX editing and multiple track timeline
Chroma key editable green and blue back screen
Complete cropping, trimming, and editing tools
Export in 720p for free
Cons:
Full HD 1080p and 4K limited to the paid version
Watermark on the free version
You can find this video marketing app on Android and Windows.
9. Splice
Splice is one of GoPro's video marketing tools that offers all the needed video editing tools and options to create a video worth watching. One of the best features of Splice is the endless music tracks and sound effects you can add for free to your videos. This will make each video unique.
Pros:
Trimming, cropping, transition effects
Speed control and animation
Large music database
You can save videos in Full HD 1080p and 4K
Completely free to use
Cons:
Only available on iOS devices.
Limited fonts
Find it on iOS for free.
10. PicPlayPost
Last but not least on this video marketing tools list is the PicPlayPost app. Simple to use, you can add 356 different photos, images, or clips to one movie and export it in 1080p quality. The great thing about it is that you have many 'how-to' series of content that help you with every aspect of the app.
Pros:
All essential video marketing tools in one
Add custom-made watermarks to your videos and branded logos
Automated slideshow feature
9:16 frame ratio for Instagram Stories
MP4 audio compatibility
You gain full control
Free to use the basics
Cons:
Designed only squarely for mobile use
A limited array of music and fonts
In-app purchases for some of the more advanced features
This free video marketing software is available for iOS, Android, and Windows.
The Best Video Marketing Tools Summary
Picking the right video editing app can be difficult with so many options on the market. This is why we created this list of the 10 best video marketing tools. With their all-encompassing features, depending on the devices and system you are using, each of these apps will help you create videos worth watching.
Related read: Free Stock Video Sites for High Quality Footages
Cover Photo by freestocks.org from Pexels