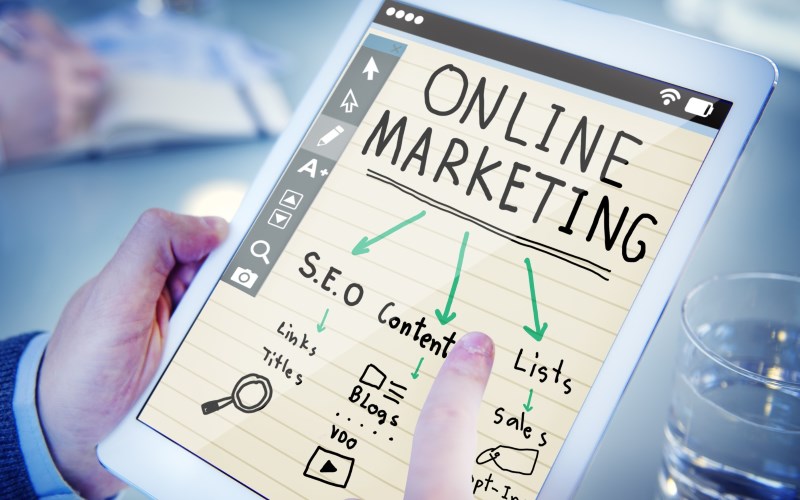 Nowadays, the best companies are known for their amazing online presence. However, it's not enough to build a good website anymore; you also need to connect with your customers meaningfully. The article put together this list of marketing strategies to enhance your ability to reach and appeal to your audience.
Create a Solid Website
The first step to having a presence online is to create a website. It allows people to find you, and it allows you to sell your products and services.
You don't need an elaborate website if you are just starting, but the site must be professional looking and easy to navigate. Your domain name should also be memorable. You want people who land on your page through a search engine or social media post to remember where they found you when they return later.
If you don't know how to build a website, there are plenty of resources available online that can help you get started:
WordPress has great tutorials for beginners;
Wix offers easy-to-use templates;
Squarespace lets users choose from hundreds of pre-designed templates;
Weebly offers simple drag-and-drop functionality;
Shopify has built-in eCommerce tools and other advanced features aimed at businesses with larger budgets.
If you still don't feel comfortable, consider hiring a professional website development company, like Growth Generators. Professional developers know what the hour needs and how to develop a website that can fetch you the best rewards online.
Build Buzz with Social Media
Social media is a great way to build buzz and increase your brand or product awareness. Social media allows you to connect with a wide audience quickly and easily, but it's important not to overdo it. For example, it's best practice to only post once or twice daily on each platform. More than that will be overwhelming for the user and could drive potential customers away from your brand entirely.
Here are some examples of how you can use social media:
Use hashtags in your posts when sharing content so people searching for similar information will see them. For example, if you're posting about skateboards, use #skateboarding or related terms as hashtags. It ensures that they'll come up in searches by others looking into skateboarding.
Share video clips from YouTube channels that relate directly to your business goals. For example, if one of the videos was made by someone who owns a skating store, then make sure they know about yours too!
Build Buzz with Email Marketing
Email marketing is an effective way to build relationships with your customers and nurture them into loyal followers. It also helps you build trust, brand awareness, customer loyalty, and retention.
Here are a few ways in which email marketing can help you:
First, create awareness about new products or services that you offer.
Keep your customers updated on the latest news regarding your company/brand/product offerings by sending newsletters regularly.
Send birthday cards to those who have placed orders at least once from your store during their birth month so that they feel special!
Leverage Online Videos
Video is the most engaging form of content. It's also the best way to get your message delivered and into the hands of your audience. Videos are shared more often than any other form of content. As a result, you can reach a larger audience by creating video content that people want to share with their friends, family members, and colleagues.
Videos are also incredibly effective for lead generation and customer service. According to MarketingProfs, consumers who watch videos about products or services are 2x more likely to purchase them than those who don't. And companies that use video for customer service have seen a 40% increase in leads generated compared with competitors who don't use video at all!
Optimize for Local Search
Optimizing your website and local business listing for local search is important. It can help you get found when people are looking for businesses in your area. The best way to do this is by using relevant keywords, which are words or phrases people use to search online. You should also ensure that your address is correct on Google Maps so that it will show up in the right place when someone searches for it.
Once you have optimized your website and local business listing, make sure it looks good on mobile devices. Most people now use their phones to look up information about businesses. So, if yours isn't optimized for mobile viewing, users won't be able to see all of the information they need before deciding to visit or buy from your business.
Optimize for Search Engines
Optimizing your site for search engines is essential to getting more traffic and higher rankings. Essentially, this consists of using keywords throughout your website to allow search engines to find them.
One of the best ways to optimize for search engines is by optimizing your title tag and meta description, so they include the right keywords. Then, place them in relevant sections of your content. These items appear in search results on sites like Google, Bing, and Yahoo!.
Title tags: Your title tags should contain specific keywords related to what you're offering on your website. They should also be short, one sentence or two at most. You can use up to 65 characters for each title tag but make sure it isn't too long because Google will truncate it if there's too much text. No one can see all of what you wanted them to read beyond 65 characters.
Meta descriptions: Meta descriptions are summaries for people to better understand the page or link before clicking on it. It provides detail to the users about the content of the page.
Establishing Online Presence is Vital for Every Business
Your online presence is important whether you're a small business, large business, non-profit or individual. Your ability to impact the marketplace depends on how relevant your content is and how well it engages with your target market. If you're not using social media platforms to share valuable information with your audience, they will likely move on to a competitor providing them with what they need.
By paying attention to trends and staying informed about technology developments in digital marketing, you can successfully implement these strategies for growing your online presence:
A marketing strategy is only as good as your execution of it. So remember to take advantage of all these online marketing strategies to increase your online visibility and reach more audiences locally and internationally.