Looking to make your WordPress site one-of-a-kind? Unfortunately, that's tough to accomplish with many of the free WordPress themes out there. Oftentimes, customization options are limited, which makes your site look just like all the others using the same theme. But not all themes produce a carbon-copy lookalike from site to site. With premium, customizable themes, you can create a site that looks entirely your own. Start with these recommended highly customizable WordPress themes in 2022.
Divi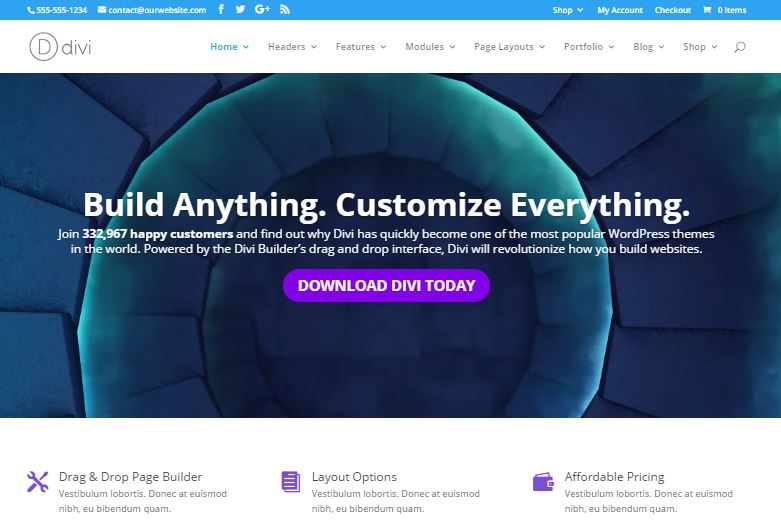 If you've been avoiding WordPress because it seems more complicated than drag-and-drop website builders, you may like the Divi theme from Elegant Themes, which also features among the most popular WordPress themes. This theme comes with a built-in drag-and-drop builder that you can use for creating pages and blog posts. Features you can drop onto the page include contact forms, call to action buttons, portfolio items, photo galleries, testimonials, and much more. Each content field can be customized for colors, widths, and other preferences.
Not only is your layout highly customizable with the Divi theme, but the options for customizing your text sizes, theme colors, and header location and size are practically endless, allowing you to create a one-of-a-kind looking site. Plus, it comes with other perks, such as being responsive and quick to load.
This theme is ideal for all types of individuals and business owners, whether you're starting a photography portfolio or redesigning your corporation's website. Start with an Elegant Themes membership for $69 per year, or pay a one-time $249 fee for lifetime access to all of their themes and plugins. If you're a developer or plan to set up several sites, the good news is that you can use the theme on unlimited sites.
KALLYAS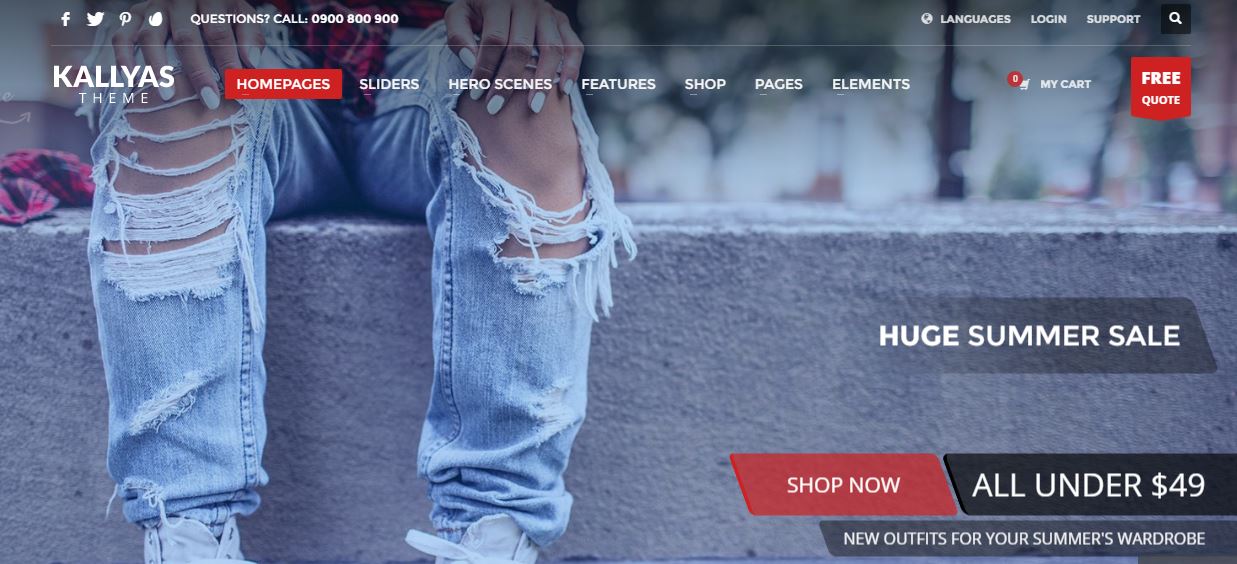 KALLYAS is a versatile WordPress theme with a built-in visual builder that changes the layout right in front of your eyes. This powerful theme allows you to create quality one-of-a-kind websites without needing any coding knowledge.
Start by choosing from pre-made templates, or begin building your site from scratch with over 100 pre-built elements, such as newsletter boxes, image sliders, latest post sliders, pricing tables, social icons, and more. Users have full flexibility to reposition objects, choose from unlimited colors, create unique and unlimited home pages, and more. For ease-of-use, the theme allows you to save sections and reuse them on other pages.
The theme is also responsive, SEO ready, and optimized for speed. It costs only $69 and comes with six months of support. If you ever feel confused about the theme while setting up your site, the developers have put together over 150 videos and 100 articles to help you navigate the theme and visual builder.
Jupiter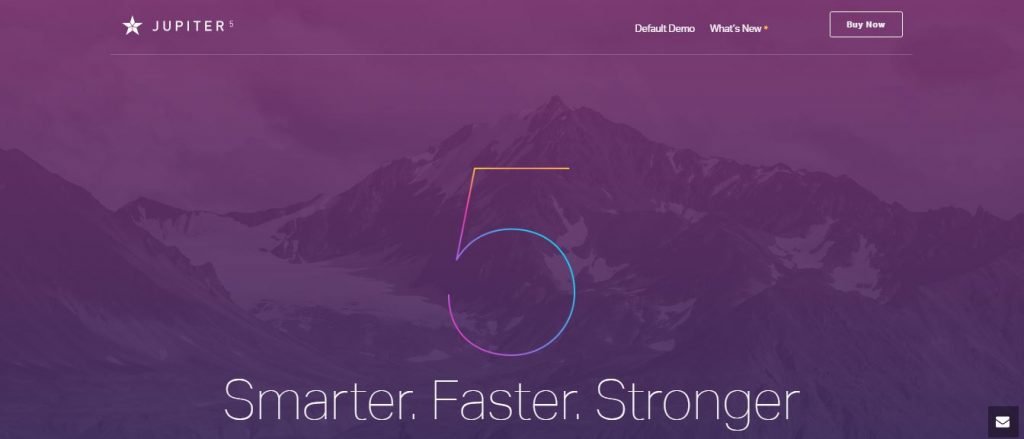 Jupiter calls itself a "multi-purpose responsive theme" and boasts being one of the "fastest and lightest WP themes ever." Like with many of the other themes on the list, it comes with a built-in drag-and-drop feature. (Are you starting to notice a pattern here with these customizable themes?) You can either start from scratch or choose from over 100 pre-built templates all using the same theme.
With over 100 elements to choose from and 230 styles, you have millions of combinations to work with. Options include 1,800 icons, 3 portfolio styles, 7 unique blog styles, 10 custom post types, 5 main navigation hover styles, and much, much more. Like other themes on the list, Jupiter is responsive and optimized for SEO. The theme costs $59 and comes with six months of support.
Massive Dynamic

Massive Dynamic positions itself as a business WordPress theme, so if you're looking for something professional for your business site, this one is worth checking out. With endless layout options, it's easy to design a site that's entirely your own.
The theme comes with an advanced drag-and-drop builder, called the Massive builder, as well as built-in plugins like Visual Composer, Revolution Slider, and the Go Pricing plugin. It also works with WooCommerce and MailChimp, making building an online shop easy. Plus, it's built for SEO, and unlike other themes similar to Massive Dynamic, it features live portfolio resize options so you can define portfolio thumbnail sizes with one click. It also comes with numerous basic layout options, including a full-width layout, boxed layout, right sidebar, left sidebar, double sidebar, and floating content.
At just $59 with six months of support, this is a good theme for business professionals and individuals alike.
Newsmag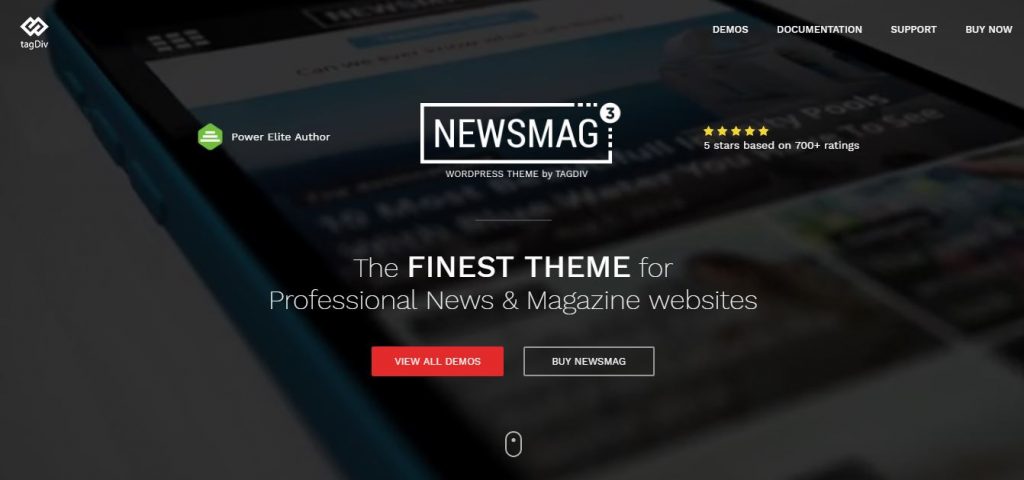 Newsmag is a WordPress theme built specifically for individuals who want to tell stories on the web. Ideal for bloggers and journalists, this theme has something for everyone, whether you're starting a fashion magazine, a sports blog, or a travel news website.
Flexible layouts allow you to modify all aspects of your site without any coding knowledge since it comes with a built-in drag-and-drop page builder plugin. Other built-in widgets include those for things like for weather, Instagram, author bio boxes, and ads all so you can easily lay out your site for an audience that's eager to consume the latest news. The theme starts at $54 and comes with six months of support.
Mist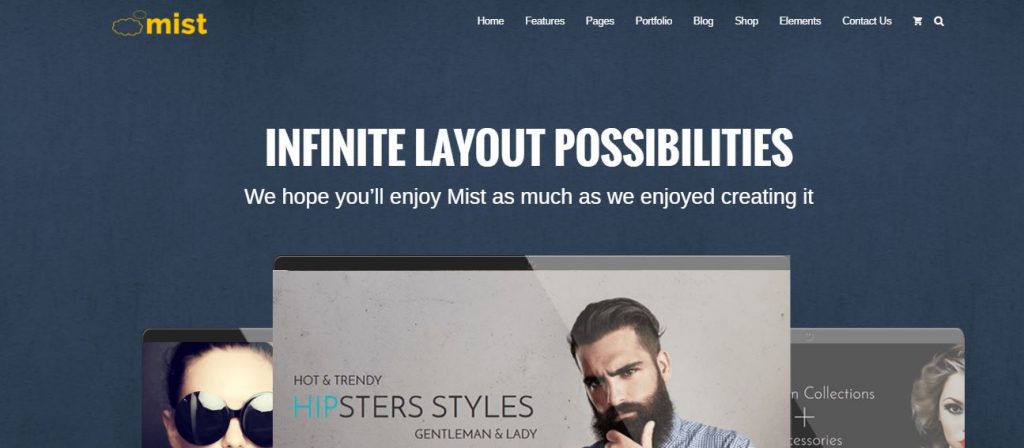 Mist boasts "infinite layout possibilities" and calls itself an "advanced multi-concept theme." Though it comes with over 50 pre-designed templates, you can tweak these templates to your liking. This fully responsive theme also comes with a drag-and-drop builder, an advanced admin panel, and over 130 builder elements.
With unlimited color options, over 2,000 icons, more than 40 premade sliders, and your choice between a boxed and wide site layout, it's easy to create a site that stands out from the crowd. Extras include built-in premium plugins like Ultimate Addons and Revolution Sider. The theme also boasts a simple and clean code, Google map integration, fast page speeds, and an SEO-friendly design.
From big businesses to freelancers and online magazines to non-profit organizations, Mist is a suitable theme for anyone. Mist costs $59 and comes with six months of support.
Optimizer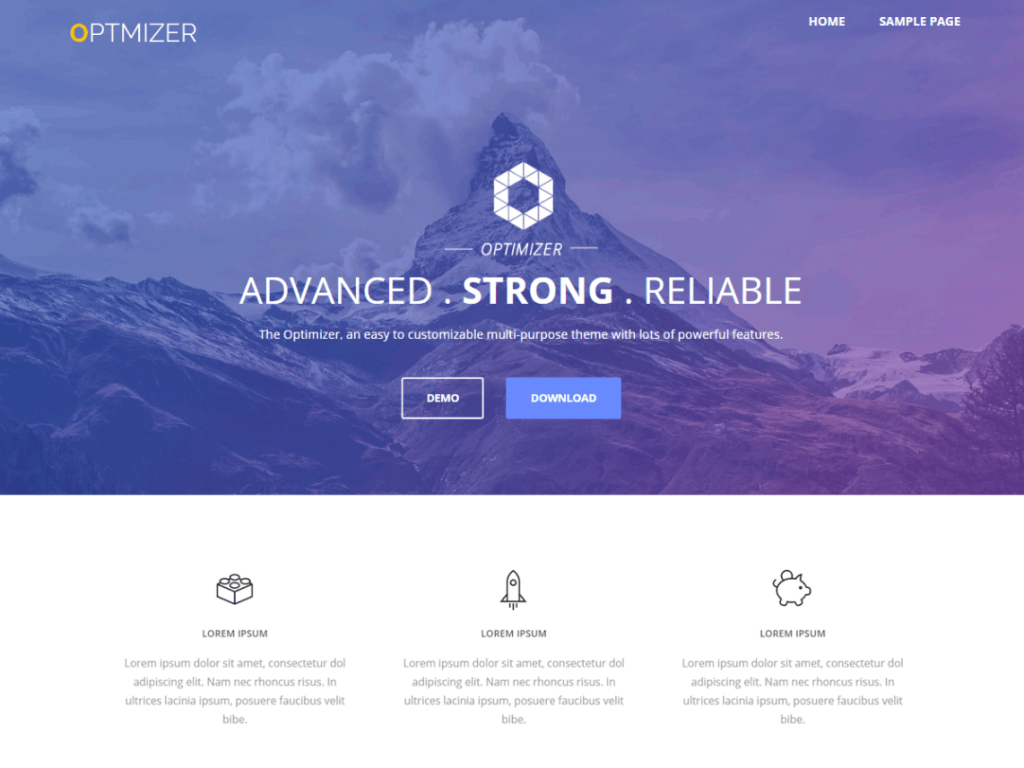 If you're looking for a free WordPress theme that you can make all your own, try Optimizer. Start building your layout from scratch, or choose from one of the many pre-built themes that will give your site a professional look. Choose between a full width or boxed layout, and then go on to upload your own logo, choose from over 600 fonts, add an image slider, and choose from the many color options. A custom CSS field allows you to customize virtually every aspect of your theme, though there are enough element options that you shouldn't have to touch a line of code.
Additional perks include that the theme is quick, SEO friendly, and optimized for mobile. It's also designed to work with Mailchimp, bbPress, and WooCommerce. If you're just learning how to make a blog and don't want to invest a lot of money into your site yet, Optimizer is one of the better free WordPress themes to work with.
Though each of these themes sound similar on paper, they're each very unique in their drag-and-drop functions, and even though they're all very powerful, it's up to you to decide which one suits your preferences. These aren't the only highly customizable WordPress themes available, but this list should give you a good place to start. Which one of the mentioned themes are you thinking of trying first?