When one wants to create a good functioning site, they need to have a proper plan in place. They need to have a platform they can rely on to fire it up like a CMS which is short for Content Management System. It is crucial to choose the best CMS possible because it can not only expand your website building costs but ruin your business too.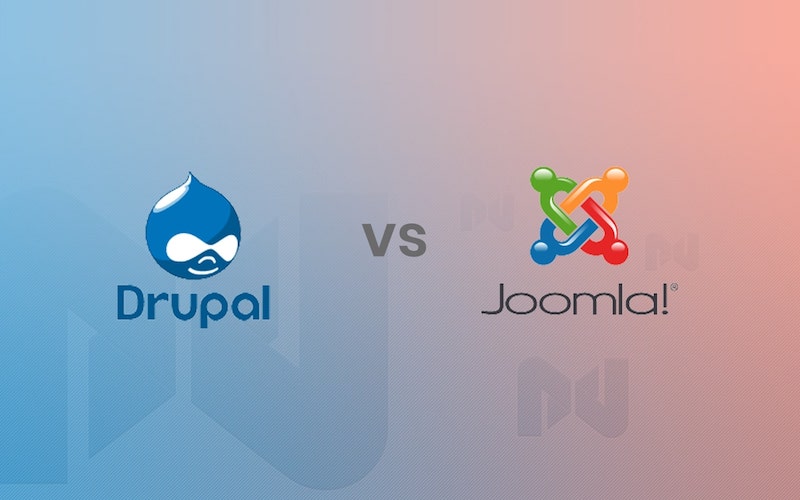 There are many options out there however two Content Management Systems stand out from the rest and these are Drupal and Joomla. To find out which platform is better, Drupal vs Joomla will be the theme of this article. The two will be compared based on easy to use, security, performance, customization and site management.
1. Easy to use
Joomla: No one wants a platform that takes ages to learn, complicated and not user-friendly. If these are the feature that you are looking for, Joomla is the platform to go for. What it does is provide you with a proper between having a whole host of features and being easy to use at the same time. You will realize how easy it is to use Joomla when you log into its dashboard.
Drupal: Drupal, on the other hand, does not exactly have a user-friendly dashboard and when you first look at it, you will notice it has fewer features compared to its counterpart. You need to have some knowledge under your belt about using CMS before opting for Drupal. If you lack experience, it is going to take you a while to learn the ropes.
Verdict: When it comes to which platform is easier to use between Drupal or Joomla, it is clear to see that Joomla wins because it is user-friendly and not complicated even if you do not have plenty of CMS experience under your belt.
2. Security
Joomla: Round two of Drupal vs Joomla debate will focus on the security features that the two platforms offer. There is no denying that the one thing many people are interested in these days is a platform that is able to keep their data or any other information secure. Joomla is as secure as they come with updates being rolled out all the time and any vulnerabilities being noticed a patch up very quickly.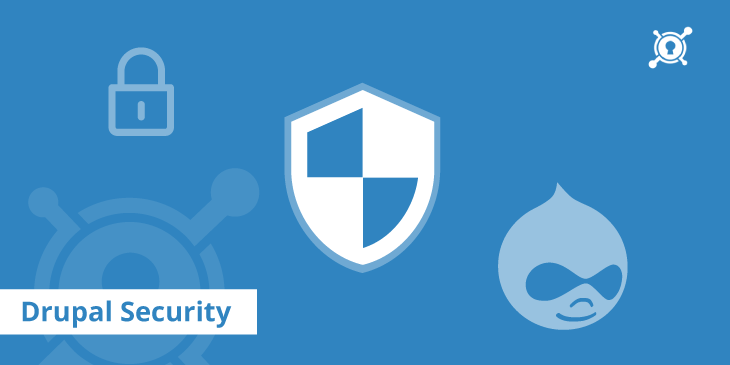 Drupal: Drupal on the other is just as secure as Joomla with patches fixing any security issues quickly and the setting allowing you to increase security even more just in case you don't 100% feel secure.
Verdict: When it comes to security, both platforms are very secure as long as you have a strong password and update your software as often as you can. Failure to do so can leave you vulnerable however, it is a tie between the two as far as security is concerned.
3. Site management
Joomla: Apart from being easy to use, a good CMS allows you to easily manage it. Meaning that you should not have any problems performing the simplest of task since you are the owner of the site. Joomla is very wonderful because it provides you with plenty of setting that allows you to easily customize your site. You can set up different languages, tweak the SEO on the site and much more.
Drupal: Drupal, on the other hand, goes up a level by providing advanced management options to users which include "cron tasks" as well as built-in error logging. This is a wonderful touch especially if you are a very busy person and need a way to manage your site effortlessly.
Verdict: What you get from both is a solid and effective way to professionally manage your website but when one looks closely, you will be able to see that Drupal has the upper hand slightly because of its advanced management options. With that being said, this round goes to Drupal.
4. Customization
Joomla: When you use Joomla, you will notice that you have access to well over 8000 extensions at your fingertips which can be used to add functionality to your website easily. The best part about this is the majority of these extensions are on the house and you do not have to play a single penny for them.
Drupal: For those looking for more modules and were asked to choose between Drupal or Joomla, this is a no contest as many people would certainly choose Drupal because it has more modules. There are over 40,000 modules for you to choose from and this number is only bettered by WordPress.
Verdict: Both platforms do shine when it comes to the customization options they bring to the table because their versatility is down to their module systems and themes. You will not have any hiccups playing around with the functionality until you find one that you really like for your site. This round of Drupal vs Joomla goes to Drupal because it has more options.
5. Performance
Joomla: When it comes to CMS platforms, one thing that is certain is no two platforms will ever perform the same way. Joomla gives you a wonderful solid performance right out the gate. There is no way you will be able to question its performance because you can enable features like caching. This improves the loading time which is amazing.
Drupal: Drupal is known to be very light as far as its resources are concerned meaning that you should experience some lag when there is too much traffic. If you have a large and well-trafficked site, Drupal is something you should consider using.
Verdict: This round is a draw because both platforms are supported on Hostinger. Those who know Hostinger are aware that it makes things easier to build a fast website.
Conclusion 
To close this Drupal vs Joomla debate, it is important to consider a powerful CMS that will help you get the best results as far as functionality is concerned. Based on the points and argument above, it is clear to see that Drupal has just something extra about it and gives you more options compared to Joomla. While Joomla is not a bad platform to use because it is user-friendly, if you have a web development experience, you will be happy with what Drupal has to offer.