It can often be a struggle to write your resume, especially if you have not made one before, or your existing one is so out of date that it would be better to start again from scratch.
The job market is a very competitive place these days, so you need a resume that will help you stand out from the crowd. This is why job seekers should look closely at using professionally designed resume templates. Freesumes is a perfect example of CV template provider that offers a fantastic range of over 55 professional resume templates in Word format, and what's more – they are all free!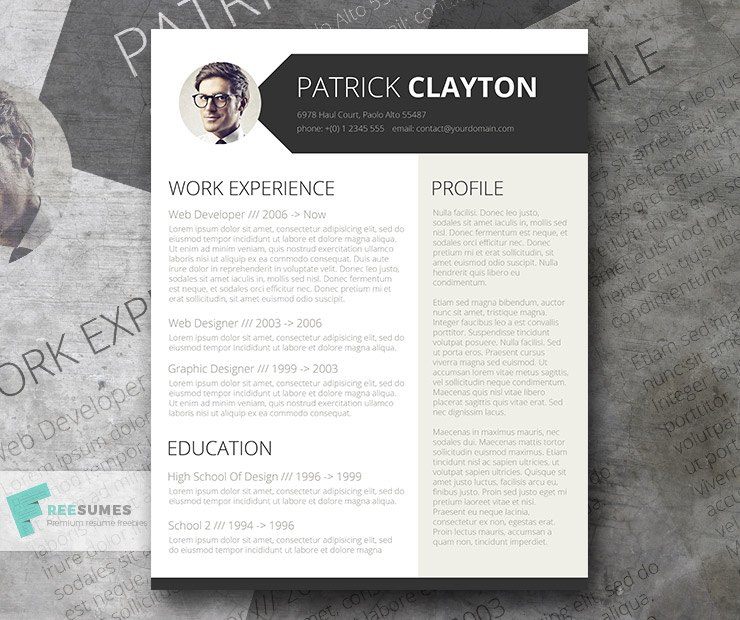 It really doesn't matter whether you're a graduate, career changer, freelancer or ladder climber, there are some great resume templates to be found here. For example, this Smart & Professional resume template really makes your personal head-shot stand out with its prominent position at the top of the page. The bold and contrasting banner header helps to highlight your contact details making them easy for the recruiter to find when they want to invite you in for an interview.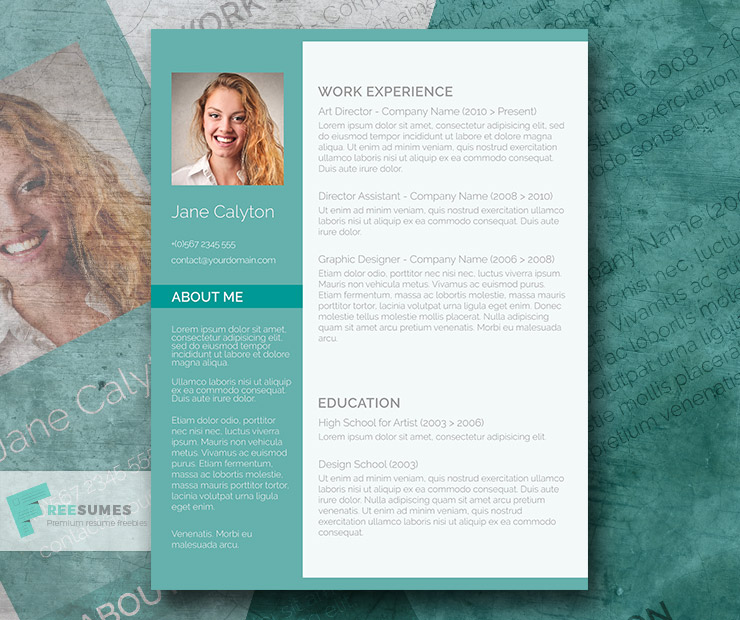 Sometimes you will be applying for a job where you would like to present a resume with a bit more colour to make more of an impact. The Classy Emerald template is perfect when you need to freshen up your resume presentation. The green shade is warm and welcoming and really allows your personality to shine through to impress your reader.
It can be tricky to know what style and format to use to present your resume. This is why Freesumes have sorted their professionally designed free resume templates into categories that not only reflect your personal style, but will also fit well with your chosen career sector. Each resume template has a useful description that will help you identify the best templates to use with your career choice.
When you have recently graduated from college or university or have become qualified following a training course, you will need to choose a style of resume template that will highlight your qualifications. You will want your qualifications to stand out to your recruiter first and foremost, especially if you lack any work experience in your chosen field. Luckily, Freesumes resume templates come in Microsoft Word format and are fully customizable, so you can easily re-arrange your chosen template to promote your education and qualifications above your work experience.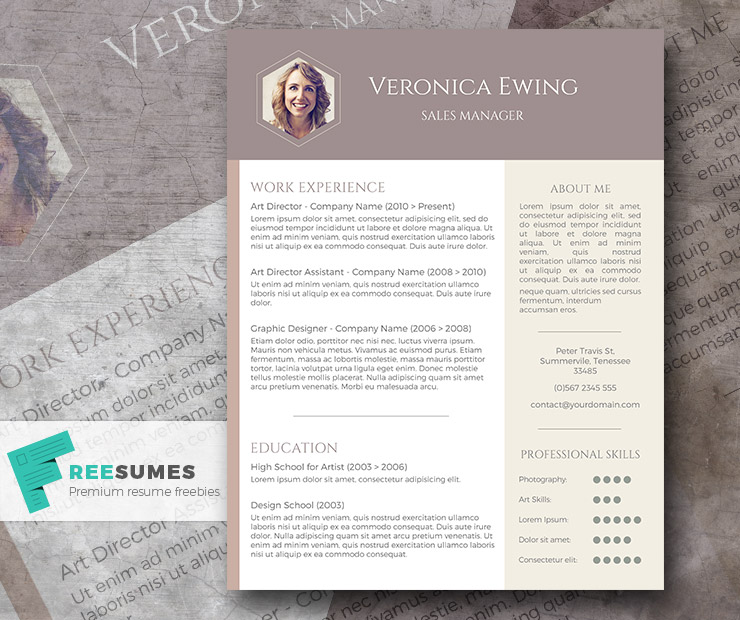 Further down the line you may be looking to take a step up on your career ladder within the same organisation. When the possibility of a promotion is on the cards, then your choice of resume template should showcase your work experience in reverse chronological order. The free Honeycomb Resume Template perfectly highlights your career achievements so far while at the same time conveys a warm and friendly feel as you read. Everyone admires commitment and loyalty, so this is yours to demonstrate with this superb template.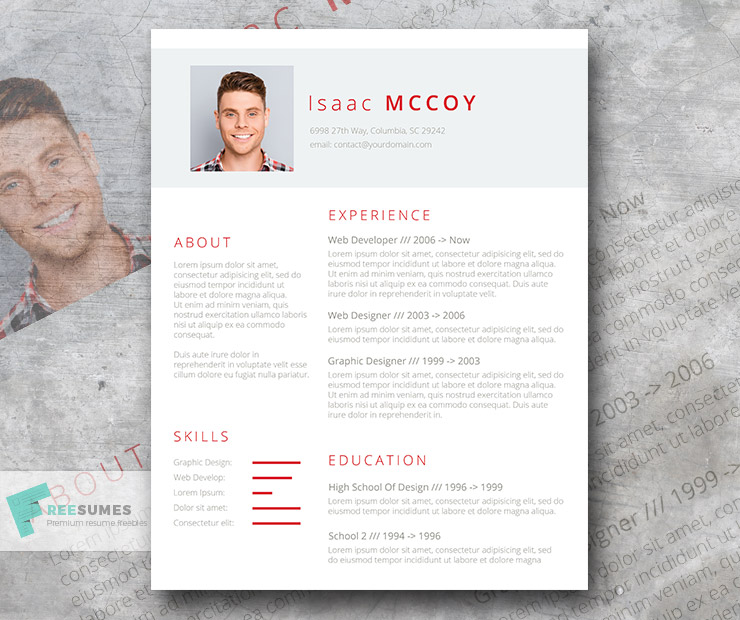 There may be a time when you will want to change careers completely. Whether you are driven by gaining a more rewarding role, better work / life balance or more job flexibility, a change of career is not uncommon these days. This Dotted in Red template is an ideal mix of knowledge, skills and experience that will convey your positive attitude and your willingness to try something new.
You will be spoilt for choice with the 55 free resume templates alone that Freesumes offers, but if you want to go a step further and pay for a professionally designed resume pack to last you a lifetime, then Freesumes can help you with that too. You can purchase their premium resume templates bundle that includes not just one but ten different resume template designs! Not only this but each template comes complete with a matching cover letter to really polish off your resume presentation.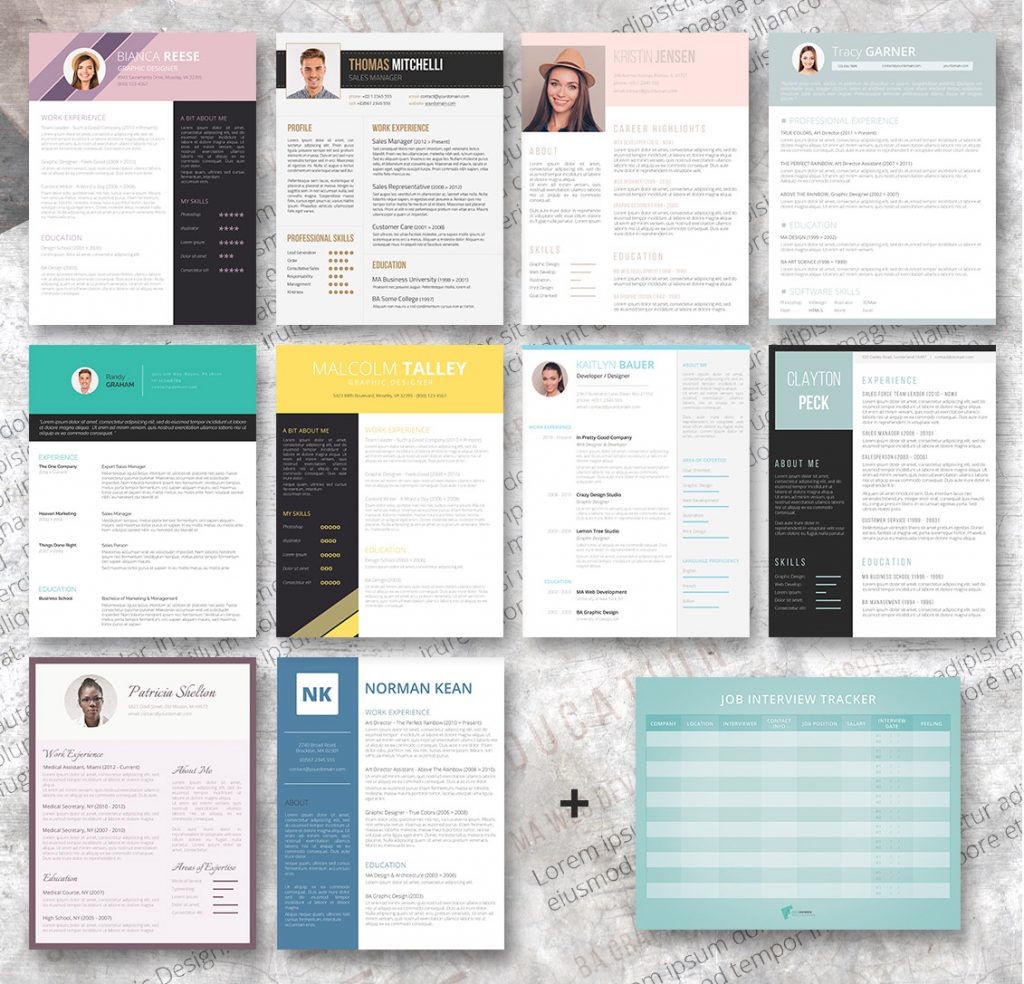 The bundle also comes with a free Job Interview Tracker in PDF format. This is a great free tool for the determined job seeker! When you are applying for a lot of jobs at once or over a long period of time, it can often become a chore to remember which jobs you have applied for, and when.
With the free Job Interview Tracker, you can record all your important job searching information as you go. You can keep a track of all your different applications, the dates you applied, job submission deadlines and also important names and contact information for key people at each firm. It is useful to keep all this information gathered together in one place so that you can easily find names and contact details should you need to send further information quickly, or you want to chase up your application if you have not heard back from the employer.
Resume templates aside, Freesumes.com also offers determined job seekers a top-notch blog that is a fantastic source of up-to-date advice, hints and tips to help with every aspect of applying for jobs, preparing for interviews, and how to handle yourself on the big day itself.
The blog is a great place to pick up ideas about how to extend your job search in ways that you may have not thought of, such as trying out networking techniques to help you land a new job. There is also great advice about how to handle those awkward interview questions that you never quite know how to answer, such as 'Tell me about yourself' as well as very useful tips to help you find out what recruiters are looking for. This is valuable information that will certainly give you an edge over your competition both while searching for a new job and at interview.