As I had promised in my tutorial on how to create sunburst background in Photoshop, today I have brought a set of 10 free Sunburst Backgrounds in Windows Phone theme colors, exclusively for the readers of Super Dev Resources.
These backgrounds are available under Creative Commons Zero license and you are free to use them in your personal as well as commercial projects. Attribution is not required, however, reselling of the pack or individual images is not allowed. If you would like to show your appreciation for our work, you are welcome to link back to superdevresources.com.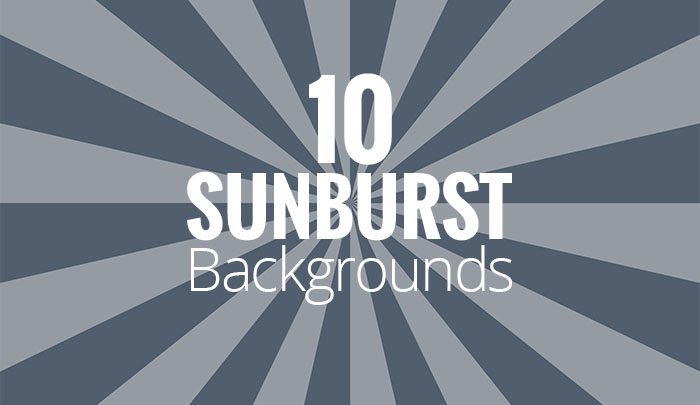 These sunburst (or starburst) backgrounds will look great with other images or plain text. You can use them as backgrounds for creating logos, splash screens, UI elements like buttons & dialog boxes for mobile apps and games, for creating app promotional images or in any other way you seem fit.
Features of Sunburst Backgrounds set:
10 High Resolution (2000×2000) backgrounds
Windows Phone theme colors
PNG format
Free for personal and commercial use
Windows Phone theme colors
I have created these sunburst backgrounds in Windows Phone theme colors. The metro theme colors that I have used in these backgrounds are: Green, Violet, Orange, Magenta, Mauve, Indigo, Teal, Cyan, Olive and Steel.
Preview
Below is a preview of these sunburst backgrounds, download link will follow the preview.
Download
Below you can find the link to download these colorful sunburst backgrounds. If the link comes as locked, kindly unlock using one of the share buttons in the box.
I would love to see these sunburst backgrounds in action. As an example, I have used sunburst background in the icon of my cross-platform game spooky planet. You can let me know about the awesome ways you come up with to use them in your design in the comments below. If you are interested, you can check my tutorial to know the step-by-step process to create sunburst backgrounds in Photoshop or watch the video tutorial that I have made.
We also have a premium set of sunburst backgrounds which includes 20 backgrounds in flat colors in 3 sizes – 300×300 px, 600×600 px and 3000×3000 px. If you're interested, you can purchase them from my TemplateFlip graphic store.
Don't forget to check our freebies section to find awesome free resources for your projects and come back often for more. Your feedback and suggestion that you may have for future freebies are always welcome. You can also send us your free resources that you want to give away to our readers.