With the growing popularity of online bookings, everybody running an appointment-based business should consider making it possible for their clients to schedule appointments online. However, if you want to do it right, you should start using one of the best online appointment booking systems.
That being said, you should know what makes a good online booking platform to get your money's worth and to get the digital booking assistant that will be there for you 24/7. Today, we are going to take a look at 5 things that you should look for in your new online booking system.
1: A Good Booking Platform is Mobile-Friendly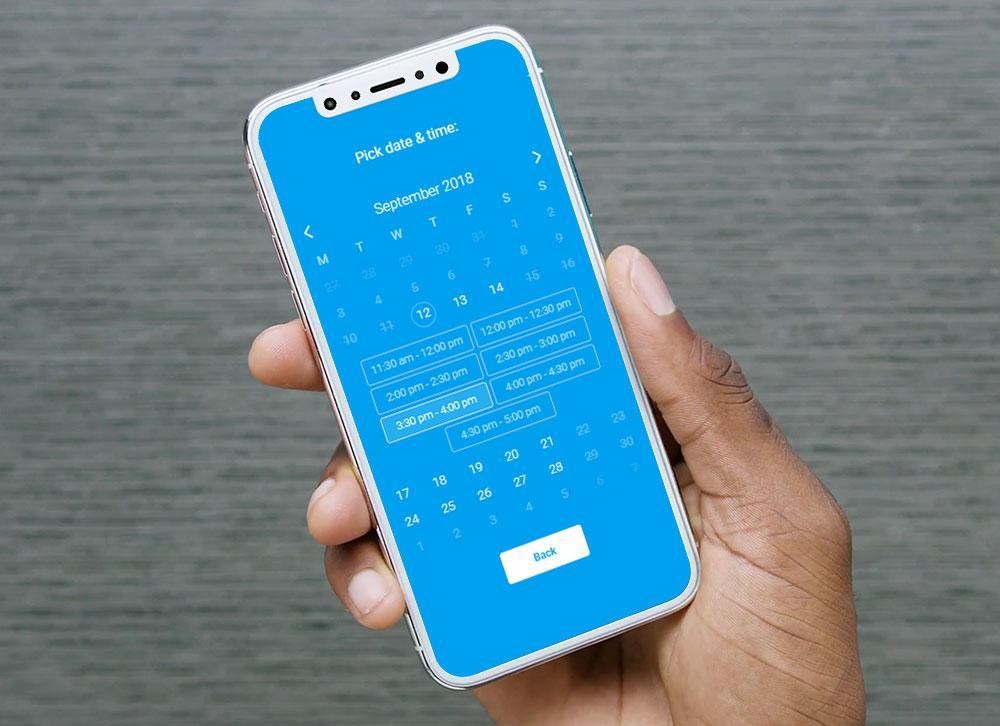 The majority of online bookings don't get scheduled from a desktop computer; most people use mobile devices to book an appointment online. With that in mind, a good online booking system has to be mobile-friendly to make it as smooth as possible for your users to schedule their appointments.
The easier you make it for your users to book an appointment, the more users you are going to have. This means that your clients have to be able to use your online booking platform whenever and wherever they want.
2: A Good Platform is Easy to Use
A good online booking platform is quick and intuitive. This means that your online booking system has to be easy to use and even people who are tech-challenged have to be able to figure out how the platform works without putting in too much of an effort.
3: A Good Platform Manages Appointments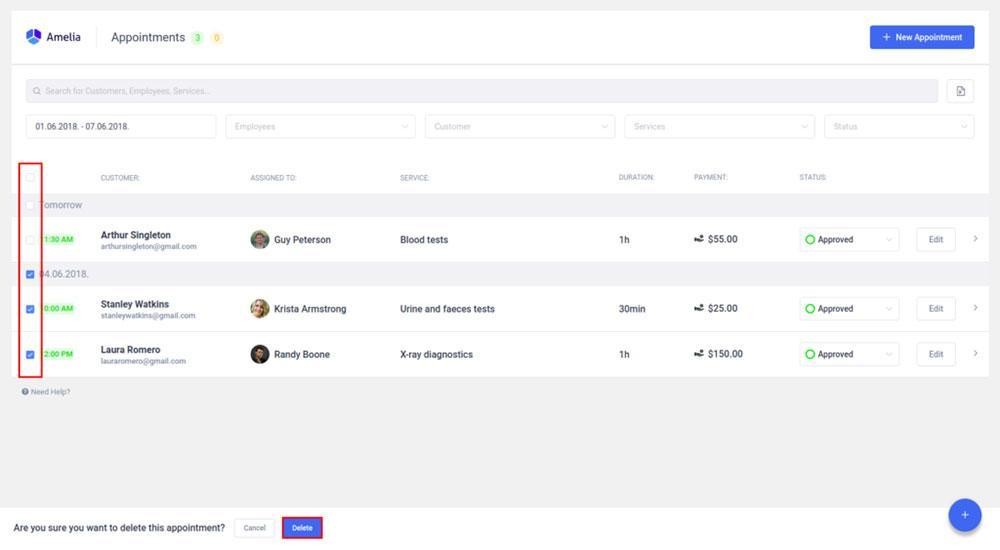 A good online booking platform does more than just make it possible for the users to schedule an appointment. A good booking system manages the appointments for you and keeps you, your employees, as well as the users up to speed with all the changes in the schedule.
It should send out automated confirmations, reminders, and cancellation alerts, and make it possible for you to stay in touch with your clients and inform them of any possible changes if necessary.
4: A Good Platform is Customizable
Customization options are what makes it possible for you to turn your booking platform into a recognizable part of your brand. Customize your online booking system to fit your overall brand design and make it stand out from the competition.
In addition to that, a good online appointment scheduling system also lets you add custom fields to the booking forms to collect relevant information from your clients easily.
5: A Good Platform Supports Multiple Payment Methods
Making online payment transactions as smooth as possible is essential if you want your users to actually complete the payment. This means that you should give them multiple payment options and let them choose one that works best for them.
Choose one of the booking platforms that support multiple reliable payment methods and you will see a lot more completed transactions on your site.
Amelia – The Best Online Booking Assistant
Amelia by TMS Outsource is one of the best appointment platforms out there that comes with all of the 5 important characteristics we mentioned above. It is fully automated which means that once you install it, you will be able to focus on more important things while Amelia handles all your bookings for you.  
That includes sending automated reminders, confirmations, and cancelation alerts while you will still be able to manage the appointments manually if you need to. You will be able to check on every appointment, set up the calendar, add notes, make the desired changes, etc.
Amelia is a WordPress plugin and it integrates seamlessly with Google Calendar, WooCommerce, and WordPress itself.
Let's take a look at some of Amelia's best features
:
Search Interface for Bookings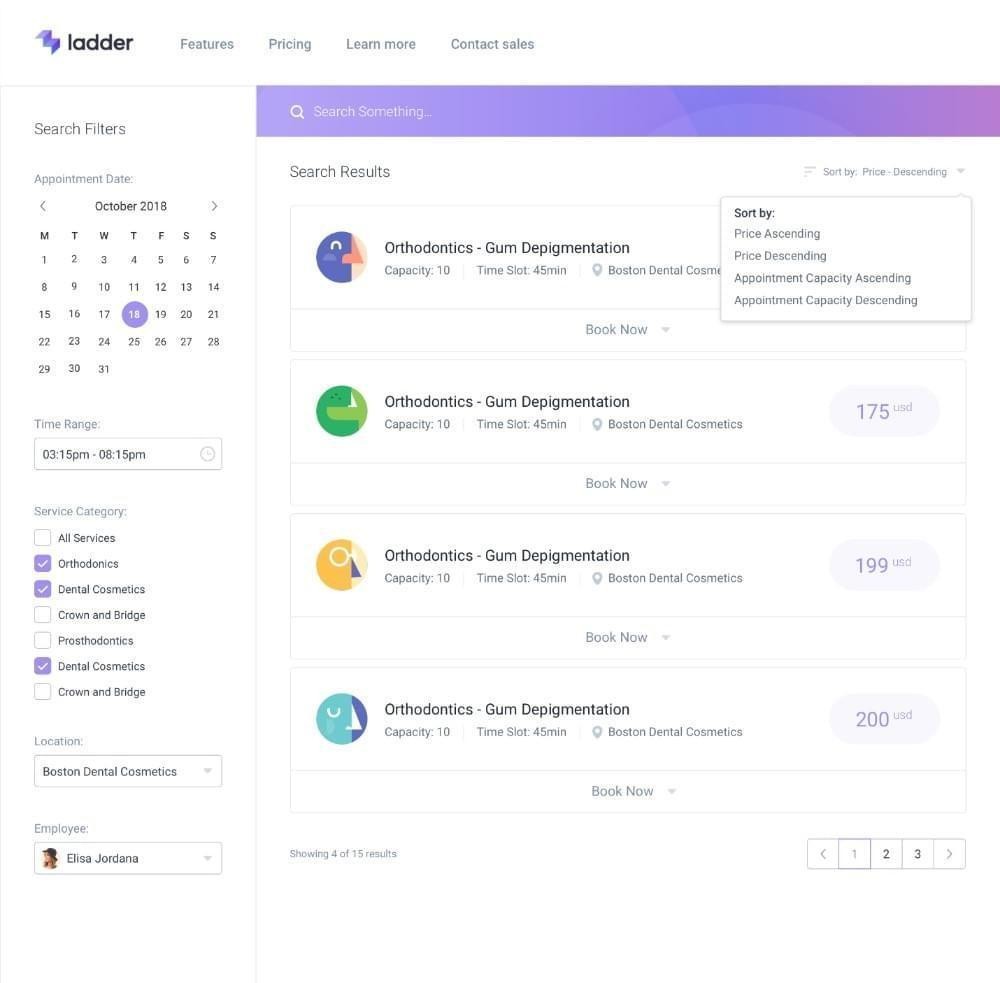 Searching the available appointments, services, time, employees, and more has become easier than ever with the various filter criteria you can use.
Step-by-step Booking Wizard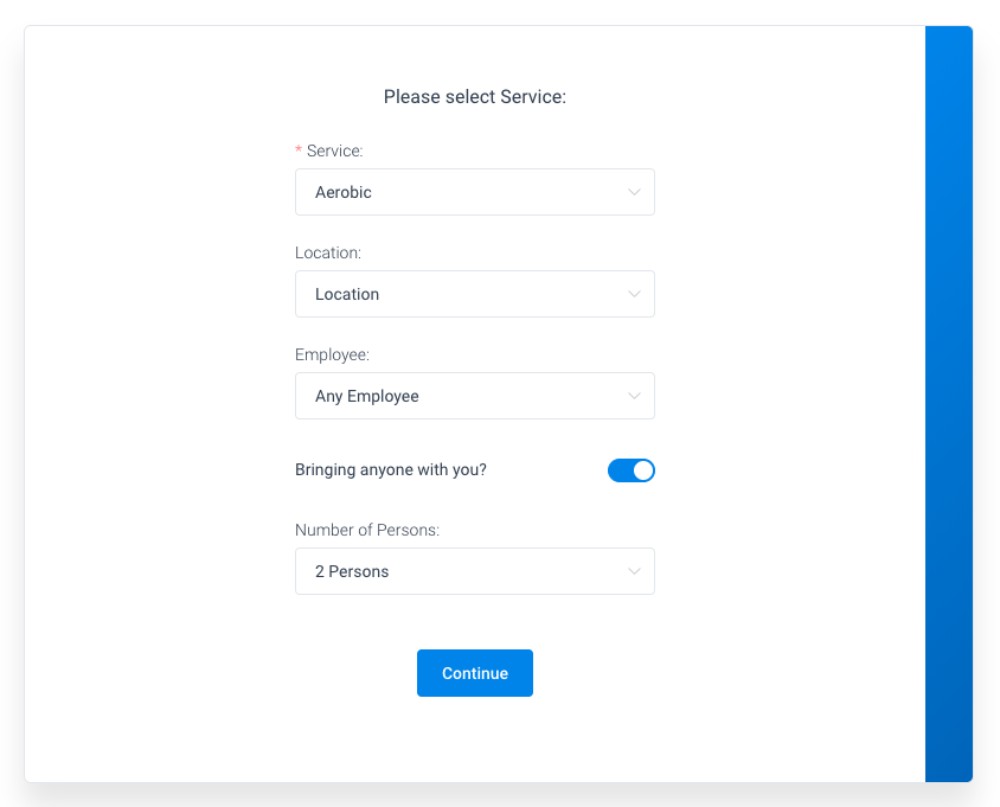 You can choose any parameter of your choice to set up an appointment; from the employee to the service.
Insightful Dashboard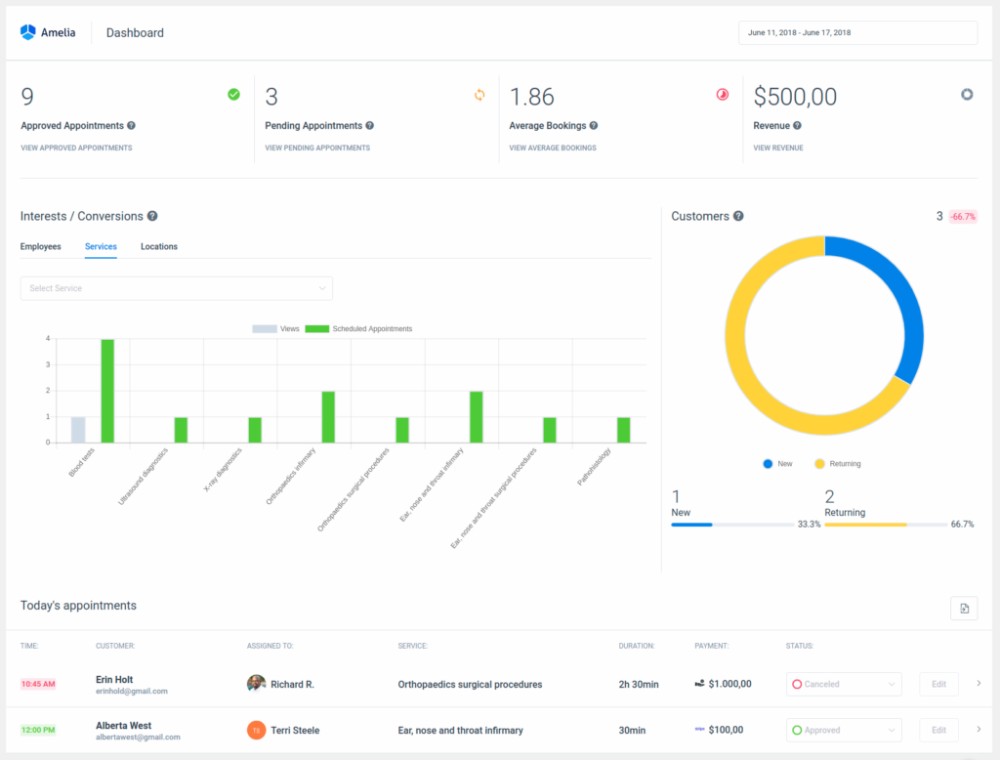 Stay up to date with your scheduled appointments, including the reports on all financial and conversion-related KPIs. Check the dashboard for the back-end demo.
Before Booking and Before Cancelation Settings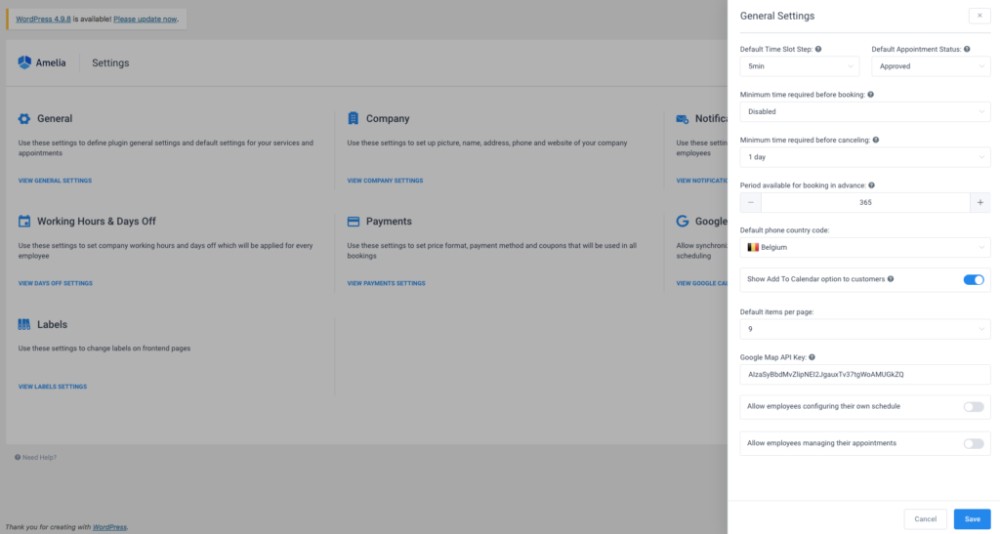 You can set the time before booking and before cancellation in any way that fits your business and your schedule.
Automated Notifications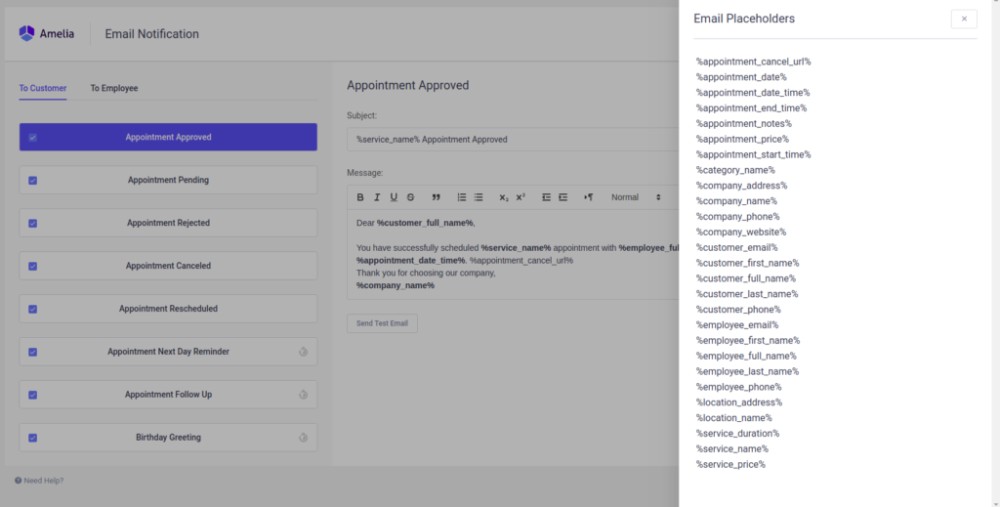 Amelia's automated notifications will keep you, your employees, and the users up to date with all the bookings and changes. From the active bookings and cancellations to the birthday greetings, you will never forget a thing.
To make things even better this useful feature will also help you minimize the number of no-shows and cancellations.
Schedule Settings
With Amelia's advanced schedule settings, you can set everything from your working hours to your days off. Additionally, all employees will be able to manage their schedules separately and synchronize them with Google Calendar to make things even easier.
Multiple Online Payment Methods
Online transactions have never been smoother and easier than with Amelia's multiple payment options. Amelia integrates with PayPal and Stripe, some of the world's most popular payment systems to allow your users complete the payments in a matter of minutes.
On top of that, Amelia also integrates with WooCommerce which comes with additional handy benefits such as simple invoicing, VAT/tax management etc.
Customizable Design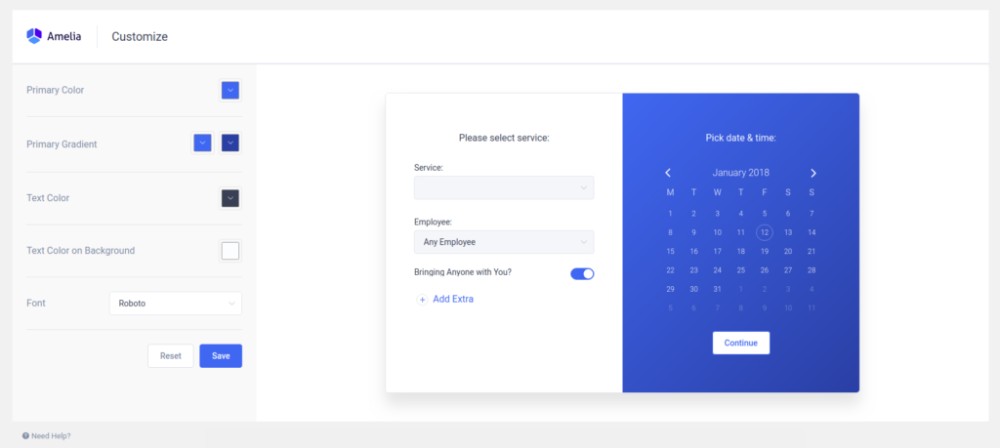 With Amelia, you can make your online booking platform a recognizable part of your brand's design. Use your brand's logo, colors, fonts, and more to make your booking system match your business in all the right ways.
Customizable fields for booking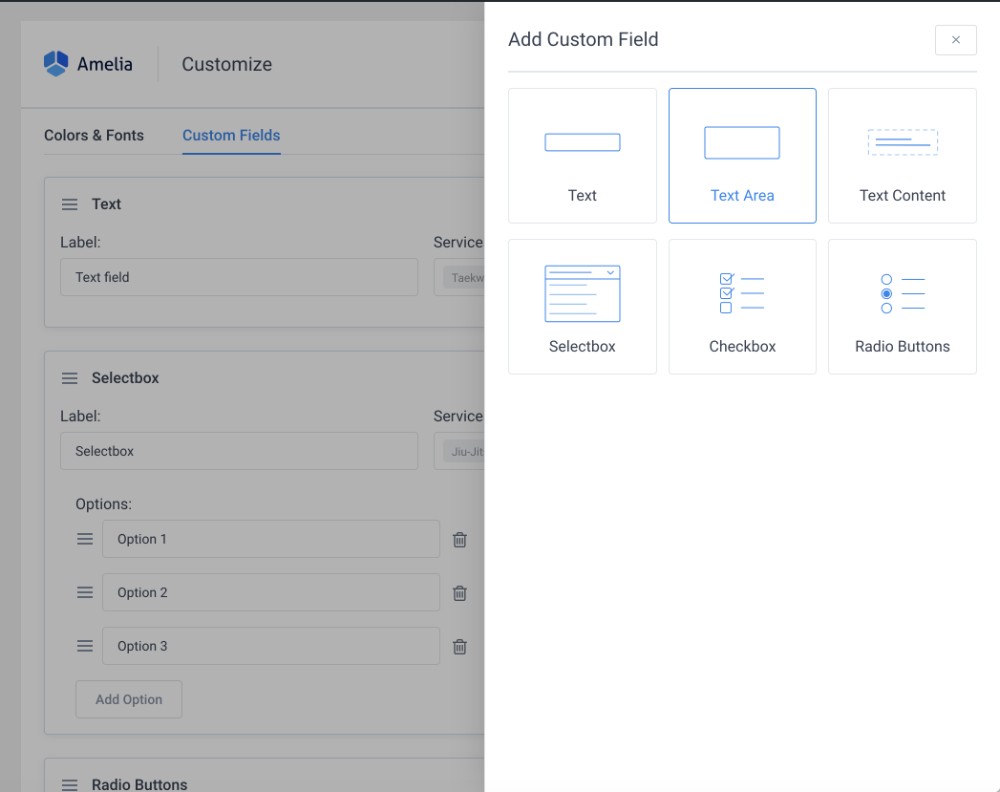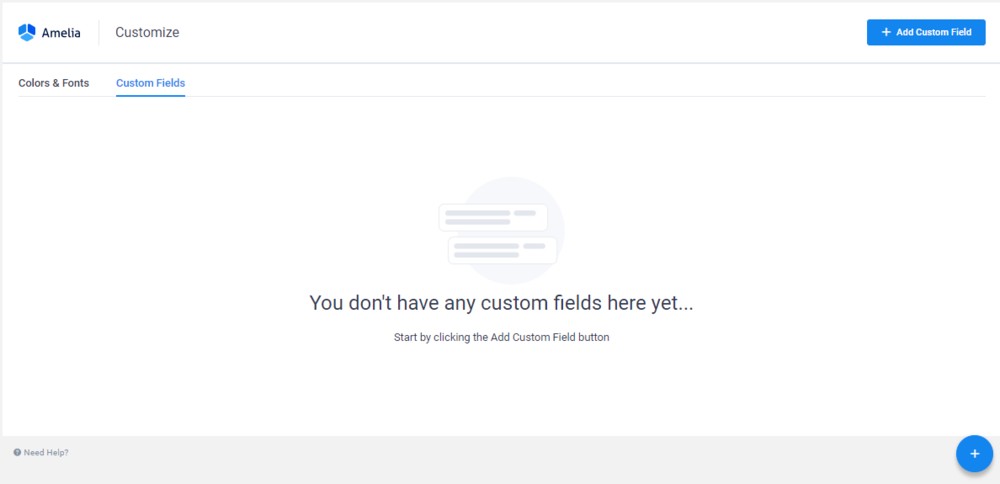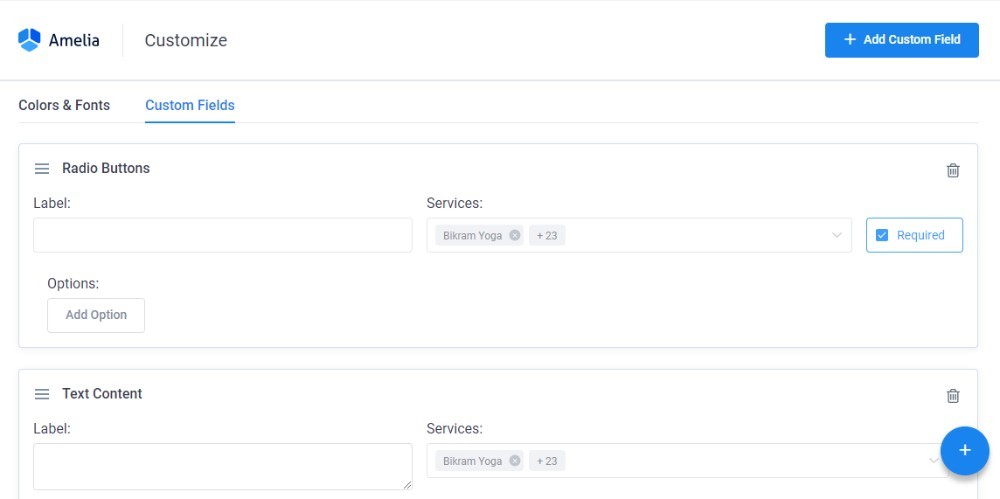 The booking form in Amelia is completely customizable which means that you can use any number of custom fields such as text fields, select boxes, checkboxes or radio buttons. This is important because it helps you collect relevant data from your users and track detailed information through their requests.
Conclusion: Try Amelia if you are looking for the best online appointment booking system
Taking advantage of modern technologies is essential if you want your business to stay ahead from the competition. If you are running an appointment-based business, subscribing to one of the best online booking platforms could be one of the smartest moves in that aspect.
Amelia is a top WordPress booking plugin with all of the 5 key elements that make a good online booking platform: customizable design, multiple payment methods, automated appointment management, easy-to-use interface, and mobile-friendly design. If you like this plugin, check wpDataTables out – it is the #1 WordPress table plugin online.