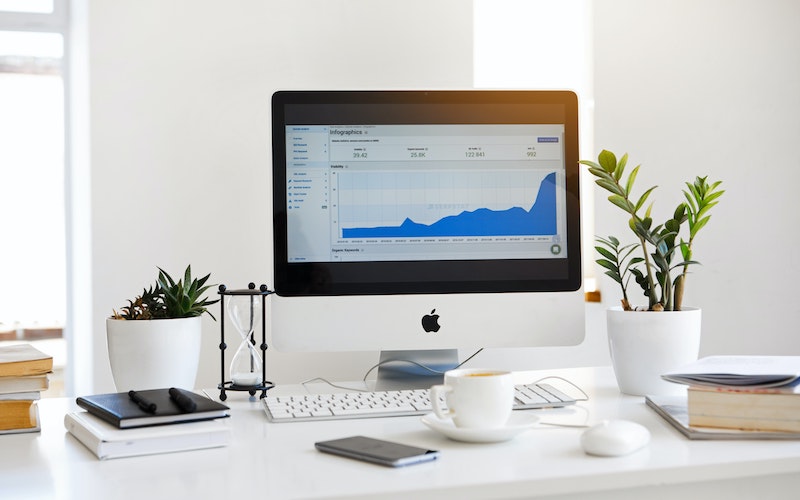 An estimated 97% of consumers use the internet to search for businesses, evidencing that the majority of potential customers are online and so to effectively reach them, you need a strong online presence. It is becoming increasingly crucial for all businesses to have an online platform, to both reinforce your brand and provide your customers with ease and convenience in a time when expectations continue to grow. But, transforming your business' online presence doesn't mean you have to spend large amounts of time or money on website development. An effective website can be quick, easy and affordable whether your business is big or small.
Nowadays, getting a website up and running is much easier than it once was, with endless platforms available to create a website for your business that won't skyrocket your costs. Businesses dedicated to website creation, such as Wix, can take the work off your hands and make the process painless. Wix pricing for example, starts at just $8.50 per month, or even offers a free plan, for example, starts at just $8.50 per month, or even offers a free plan allowing small businesses to minimise outflows with a free website and more established businesses to spend that bit extra to access more features and templates. Alternatively, it is possible to create your website without a website builder like Wix, using traditional coding and hosting platforms, but it is a gruelling task if you aren't tech-savvy and will end up taking up large amounts of your time.
You may be wondering why the quality of your website is so important – surely a simple page to provide customers with the information they need to proceed is good enough? But it's not that simple! Optimizing the design of your site is worth paying for. Keeping up with trends and meeting the desires of users are key elements to focus on to transform your website's success. A high quality website will provide your business with…
Credibility
To expand your brand, you need customers to trust you and stay loyal, increasing your credibility with a website is easy as long as your site is effective. Users will make assumptions about your business based on what they see and this can determine whether they trust you, or whether they pick a competitor.
Easy navigation, user-friendly design and making it applicable to the audience you are targeting are all effective methods of ensuring you provide a trustworthy persona and earn credibility.
Satisfied Users
44% of users will leave a website if they do not provide means of contacting the business. Maximising users ability to keep in touch with your business can be beneficial to everyone, making their experience easier and increases the possibility of your business making money.
Online live chats, business emails, social media or a phone number are pieces of information that can be added to your site and that should be easy to find for all users as and when they may need it.
The speed of your website is especially important if your business is solely an e-commerce, but is an essential element for all businesses. 39% of people exit a site simply if it takes too long to load, with most users abandoning your site if they have to wait longer than 3 seconds. Using a quality website builder with a strong hosting provider will ensure that users are satisfied with the loading time and are not inclined to choose a competitor.
The aesthetic of your website will be the first thing that users see to help them identify if they want to continue using it, or whether they decide it is not what they were looking for. The design should represent the unique personality of your business to attract the right customers that will ultimately take action.
Exposure
Having a physical location for your business can drive in local business, but to expand your customer base you need people from all over to reach you and have access to your goods or services.
Websites do just that, allowing global reach, with audiences from all over the world being able to view your business from wherever they may be, allowing wider possibilities for expansion. Also, a website does not have closing hours, meaning that you are open for business 24/7, allowing customers to access and use the site at any time of the day, from any location.
Increased Sales/Profits
All of the above benefits work together to make your business more profitable or drive sales, ultimately by providing customers/potential customers with ease and convenience to encourage them to complete actions from their visits to your website. The more satisfied users are, the more sales will be completed. In turn, this will increase traffic on your site and make you more established to facilitate brand recognition, build relationships and bring in more money, which every business wants.