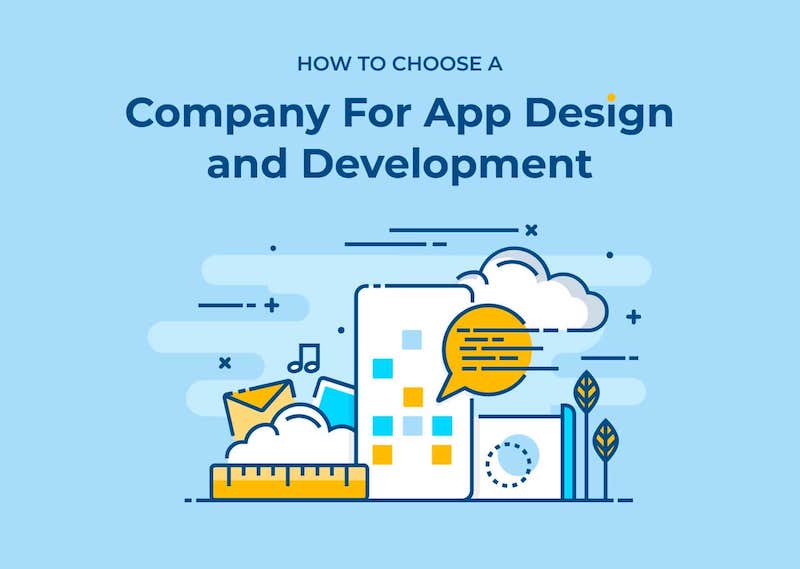 We live in an age of technological progress and mobile applications. Progress influences all spheres around us, and now every business owner can upgrade their business by creating a mobile app.
If you have a business or an idea for a great mobile application, you can grab a piece of the market. But how can you get started? At the very beginning, you should find a team for your project. There are two main ways you can do that:
Assemble an in-house development team
Find an outsourcing development team
Creating an in-house team is a timely and costly process. It's important to understand that this method is convenient for long-term and large-scale projects that need constant support and frequent updates. You need to find professionals, create a comfortable workplace, and keep in mind details like risks and the stability of your development team.
Choosing to outsource mobile app development is more convenient for those who have a great mobile app idea and is not planning to become a software development company. There are many companies that can create a brilliant app for you. But how can you choose the software development company that best meets your requirements? Let's find out.
Research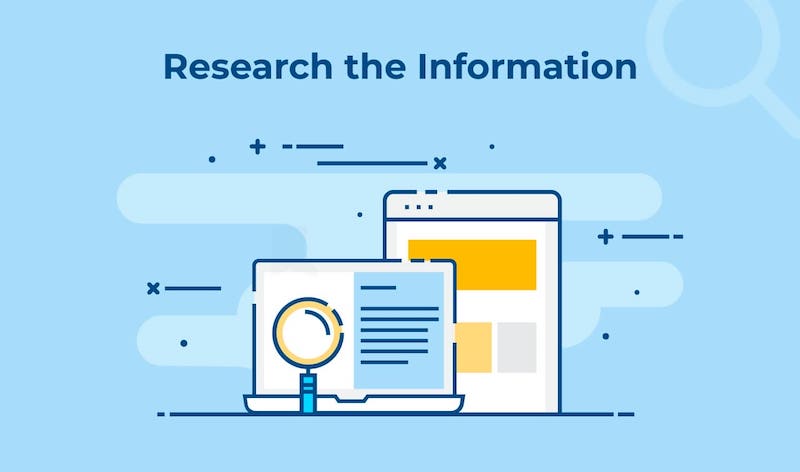 The first step when you're planning to choose a custom software development company is doing some research. You can ask your friends, check out forums, and find companies that have created popular apps similar to yours. Find out as much information as you can by:
Checking out client reviews
Usually, companies add the most laudatory reviews to their websites. But you can find more reviews on outsourcing platforms like Clutch. Using these reviews, you can learn more about a company's experience and reputation.
Looking at portfolios
This step is very important because you need to know what a company has already created. You should pay attention to whether they have projects similar to yours. Also, check out design solutions and platforms a company has developed for.
If there's not enough information in a company's portfolio, it would be a good idea to find this company on popular design platforms like Dribbble and Behance.
It's important to learn how companies have designed their previous apps because the design is one of the most important parts of an app.
Reading blogs and social media
Reading the blog and social media posts of a company is a good way to check their knowledge in different development spheres. It can also help you understand how they follow trends in the field. Additionally, the amount of content a company produces tells you how much they talk to their audience.
Paying attention to the region
It's important to pay attention to the country of the development and design team you're about to hire. Why? Because there are very different hourly rates of developers in the US, Europe, and Asia. These rates can vary from $30 to $150 per hour.
Also, it's best to find a development team located in a convenient time zone. This can make your work more efficient and bring some advantages in communication.
Contact and explore deeper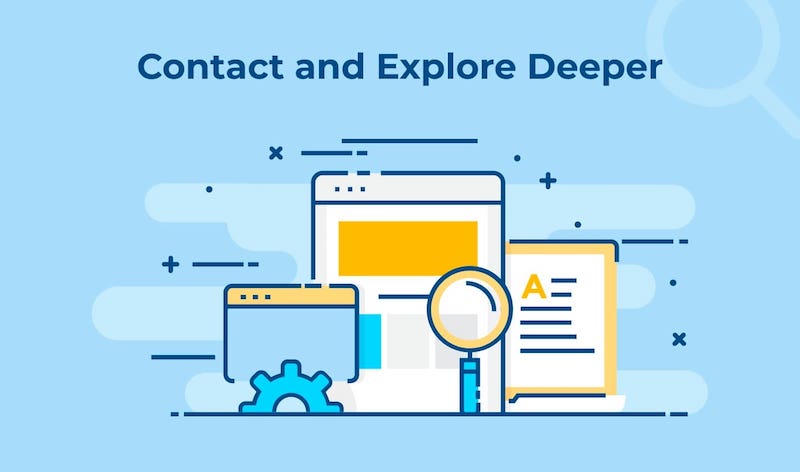 Once you've found a company that's convenient for you according to clients' reviews, their portfolio, previous projects, and design solutions, you should explore them closer.
There are a lot of companies that can make a good first impression, but what should you look for in a software development company after that? You need to contact them and learn about the technical aspects of their work.
Technologies used
You need to be sure a company can do what you want. This is why you need to consult with them and get advice about the technologies that are best to use in your project:
Artificial intelligence
Virtual reality
Augmented reality
Blockchain
Internet of Things
And others
Different projects require different solutions, and sometimes the most suitable company may not have experience in those areas that are necessary for your project. This is why you need to find out the type of app a company can offer for you:
Hybrid app
Cross-platform app
Native app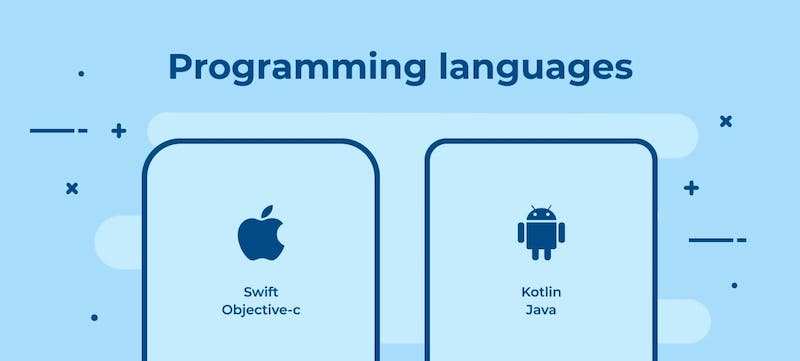 Additionally, you can explore if a company uses relevant technologies for app development. You can also ask about the programming languages they use for iOS development:
And for Android development:
Management tools
To make sure you choose a software vendor that will create your application without wasting money and time, explore the tools that a development company uses to manage their work. This is important because great management results in quick and qualified app development with high-quality results.
If team members know about tools like Jira, Slack, and Confluence, it's a positive sign. But it's better to ask them about all the tools they use.
Security policy
If your project deals with personal or sensitive data, security is an aspect you should pay attention to. A reliable provider of IT solutions will have an established security policy and full control over the process.
Discovery
This stage is needed if you want your app to be found by users and consists of processes like:
Business analysis
Market research
Competitor research
Defining a unique value proposition
Monetization models
It's important to be sure that the company you choose can provide you a convenient strategy that will increase your chances of grabbing your audience's attention and meeting user requirements. The best software development companies should be able to perform business analysis, conduct market research, and provide design solutions that will be the right fit for your application.
Also, when choosing a software development partner, it's best to know the methodologies they work with. Ask them what the most convenient development methodology would be for your project. There are three main types of software development methodologies:
The Agile methodology is the most popular. It's based on communication tools, adaptive planning, project updates, and early delivery. But some projects are created using the Waterfall or Spiral methodology because of app complexity and specific features.
Conclusions
Even a brilliant mobile app idea can collapse if given to the wrong development team. We've described the most important factors you should pay attention to when hiring a development and design team. We hope you've found these tips useful, and good luck with your startup!