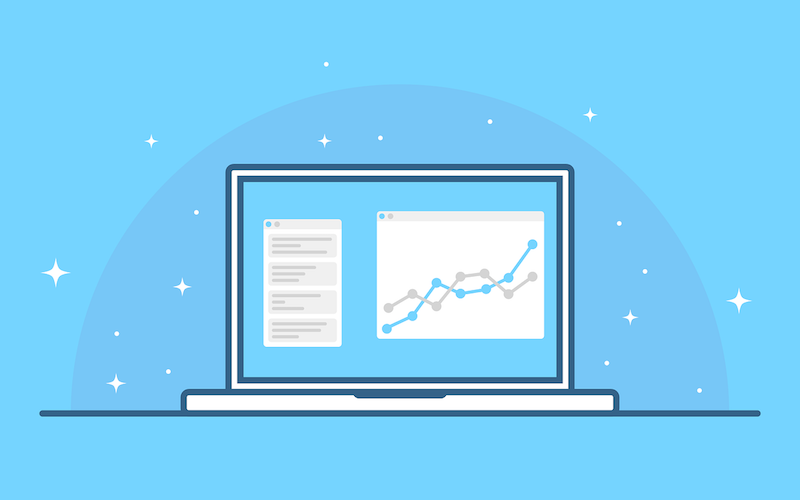 If you want to achieve meaningful growth in your business, you must have the right tools in your arsenal. Today, modern-day businesses rely on apps and websites to promote their products and services. Even if you're a startup, you can catch up pretty quickly. Here are some apps and websites that can help you to improve your business.
Ahrefs
This is an SEO software suite that helps to analyze your competitors, backlinks, keywords, and site audits. You'll learn how to outrank your competitors and understand which keywords they rank for. The software comes with content gap features and top pages report which allows you to see the pages with the most traffic. There are many keyword suggestions, so you can use the advanced metrics to decide on the one to target. Besides that, you can use the keyword explorer to learn the searcher's behavior on SERPs.
With Ahrefs you can use filters to dig deep into user data. That's not all. You can see which content has performed the best. This takes into consideration the number of backlinks, social buzz, and organic search traffic. And whenever your competitors lose a backlink, you will get an email notification. This is a simple way of tracking link building activities in real-time.
Hunter.io
Hunter.io allows you to search for email addresses using only the website domain. You can list all the names and emails of all the people working in your company. Apart from that, you can use the website to verify the deliverability of any email address. This is arguably the most powerful email-finding tool ever created.
Clockify
Clockify is a free time tracking app that helps your team track hours across projects. You can use it to know the billable hours, attendance, and productivity.
For instance, the timekeeping option allows you to track hours, categorize time by project, and log time in a timesheet.
Another notable feature is the reporting option. It allows you to customize reports and share them with others. Once you're done, you can export as CSV, PDF, and Excel. Still, you can find team activity information like set hourly rates, current activity, and who worked on what. Since Clockify works across all devices, you can track data from anywhere.
Spokeo
Spokeo allows for phone number lookup about people you know. The website has billions of records on industry-leading data sources.
You could use the platform to find the social media profiles of competitors and their social media strategy. And, with the reverse number lookup option, you can gather people-related information on online and offline sources.
You could also get information about the owner of the phone number. If your business is dealing with a constant deluge of phone calls, reverse phone lookup will help you avoid speaking with people you don't know. Just enter a phone number to find the owner of the number, and check out the results. You could find information like location, email address, criminal records, etc. But it doesn't end with just phone number search; you can also try an email lookup.
Slack
In Slack, all the conversations are organized by team, topic, project, or any other way that makes sense to your company. With the right channels, no information gets lost. Slack integrates with apps that you use every day. You can find what you need quickly including files, messages, and integrations. The idea is to create a working space and working team chat.
Mailshake
Mailshake is a simple, yet powerful app that allows you to send a big number of emails automatically. You can use it to book more meetings, connect with prospects, and generate more sales. And with the powerful mail merge personalization feature, you can scale your cold email outreach.
Trello
Trello is an easy-to-use app that enables you to organize your projects flexibly. Whether it's for work or a side project, the app will ensure your team stays organized. Also, with the built-in workflow automation feature, you can unleash the power of automation. No matter where you are, you can meet your teams' business needs.
Moz
Moz helps you increase traffic and visibility on the SERPs. When it comes to site visits, the platform allows you to uncover SEO issues and recommend fixes. You can also track the performance of more than 170 search engines. Other benefits of Moz include keyword research and backlink analysis.
Audext
Audext app is an audio to text transcriber. It uses advanced artificial intelligence algorithms to ensure fast transcription. Also, it comes with a converter to identify who's speaking easily. For your convenience, the app supports different source formats like WMV, WAV, and MP3.
Whether you're a startup or an established business, the above apps and websites will help you manage your business like a pro.