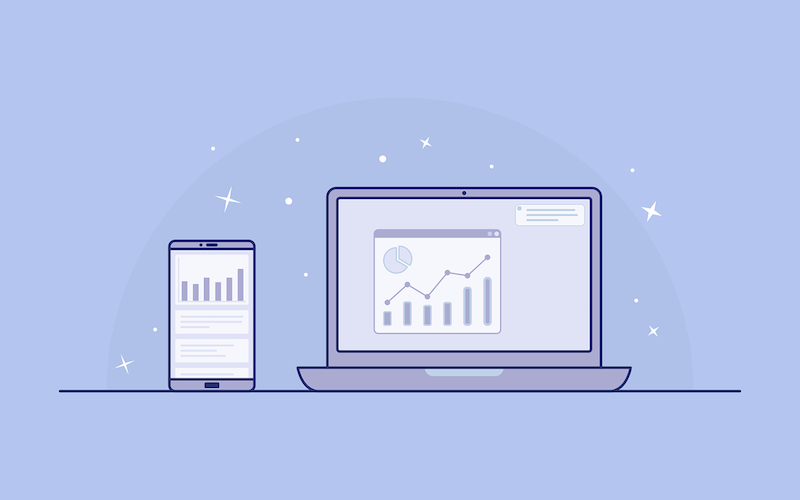 SEO is an important digital marketing strategy because it helps people searching for your brand name find your business online via a web browser search. The most popular search engine is Google, and as such, your web design strategy should always focus on Google on-page ranking signals. According to Net Market Share, the Chrome search engine has commanded over 65% market share in the browser marketplace for well over a decade!
With these statistics in mind, ignoring the stronghold Google has on web-based searches would be foolish. However, it is no easy task bringing your SEO strategy up to scratch with Google's complex algorithm. Most webmasters will tell you that SEO is a minefield of strategies making it difficult to know where to begin, and quite frankly they are right. Accordingly, our advice is to take your overall SEO strategy step-by-step, and the best place to begin is getting your web design SEO tactics up to scratch!
Below we look at four key ways your web design affects your Google rankings:
1. Poor Mobile Optimisation
In a world that is now dominated by mobile searches, predominantly by smartphone search engine queries, Google takes mobile responsiveness seriously when weighing up your website's SEO rankings. In fact, Google uses mobile-first indexing, meaning that they mainly use the mobile version of your website for indexing and ranking. Therefore, if your website is not mobile friendly, it will almost definitely rank lower, and if your website is currently not mobile responsive, then it likely needs a complete overhaul.
Thankfully, in today's solutions orientated online world, there are plenty of affordable options out there to help your business's website become part of the mobile search world. Website builders offer a range of pre-built out-of-the-box responsive website templates. You can easily learn how to make a website with no coding knowledge needed whatsoever. Simply find a template that suits your business (many of them are industry specific) and customize it by using the editor to drag-and-drop text and images!
2. Poor or Dense HTML Code
Clean HTML code optimised for search engines is arguably one of the most important points we can make.
Failure to use clean code could mean your website does not display correctly on some devices or screen sizes, and as a result, your website will lose rankings.
Other issues with poor HTML code could also prevent the Google crawlers from finding the information they need to determine what your sire is about. And of course, poor coding can slow down the speed of your web pages, which leads us to our next point.
3. Poor Site Speed
Site speed is affected by multiple factors. If you want your website to rank well on Google search engines, it is important you understand every area of your site that could slow down its performance. A great place to find out how Google rates your website speed is Google Page Speed Insights. Unfortunately, as useful as this free Google tool is, the information is not always clear cut. As such, to add more info, we have created a list of site speed issues to consider below:
Images that are too large
Poor HTML code or dense code
Slow web hosting server response times
Hosting server location
Too many plugins
Unnecessary redirects
Outdated CMS
4. Poor Keyword Optimisation & Meta Tags
Part of your website design is content and meta tag configuration. Both go hand in hand, which is why we are clubbing these two points into a single section.
If your website is a web design agency in London, then it needs to project this to Google, and the way to do this is to give off plenty of signals that express to Google search crawlers that your website is a website design business in London. You do this by adding plenty of content with a variety of keywords related to web design in London. On top of this, you will need to add title tags, meta descriptions, and ALT tags into your website code, and thankfully most website builders and WordPress have user-friendly tools that auto insert these parameters into your code.
Now, this entire subject is tricky because you do not want to over optimise. Therefore, you will need to read up on this subject in detail or hire an expert SEO agency to configure these components for you.
Here are the focal points to consider:
Keyword density
Image ALT tags
Meta Title & Description
Headers (H1, H2, H3)
Weighing Up How Website Design Affects Your Google Rankings!
Web design is tricky if you are using custom code, but there are solutions out there like WordPress and website builders such as Wix that take most of the above tasks off your hands. For example, today's website builders always come with fast hosting servers, they are configured for site speed, offer mobile responsive templates, and you don't have to worry about dense or poor HTML code because it is done for you – hence website builders are an out-of-the-box web design solution!
That leaves keyword optimisation which is certainly a tricky subject to tackle, but you can find plenty of resources covering this topic to help you understand how to optimise your on-page SEO content or hire a content marketing specialist!