The app development industry continues to balloon.
In 2020 alone, the annual mobile app downloads reached a staggering 218 billion downloads.

This highlights the massive benefits that companies can potentially enjoy if they integrate mobile and desktop apps into their customer-facing initiatives.
With the help of apps, companies can skyrocket their sales and audience engagement, among other benefits.

Sadly, companies that don't leverage apps suffer catastrophic losses, whether they realize it or not.
To give you a better grasp of how the app development landscape, below are six crucial trends.
1. Predictive analytics
Predictive analytics allows you to forecast your company's performance and personalize recommendations for your customers using big data.
Nearly 20% of the companies now use this trend to anticipate their shoppers' future purchases and present enticing offers relevant to their interests.
This amplifies their sales and conversion opportunities, enhances their apps' user experience, and demonstrates user intuitiveness.
An example of applying predictive analytics in developing mobile and desktop apps is Amazon, which showcases related products, items similar to other customers' purchases, and more, as seen below: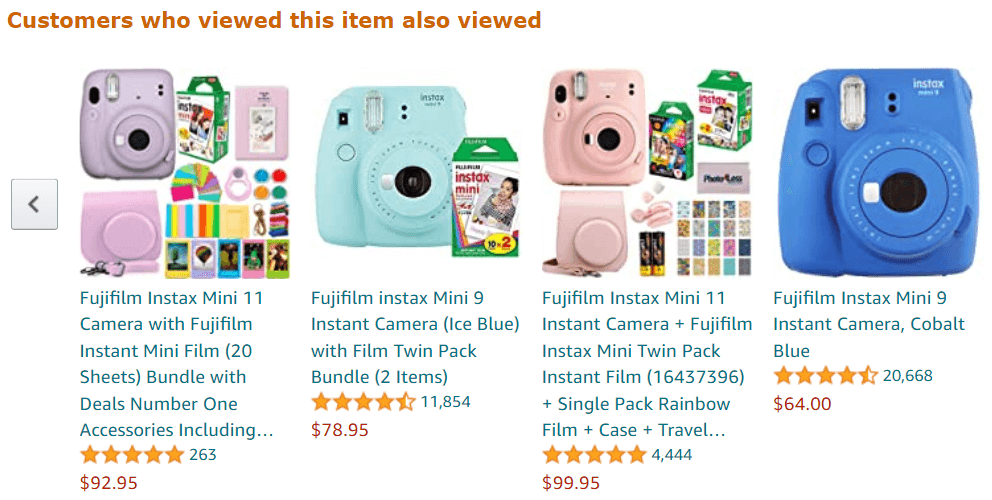 Image source: Amazon.
Netflix is another example. It suggests movies and TV series matching what their viewers previously or currently watched and rated (by hitting the "like" or "dislike" button).
Predictive analytics can depend on various criteria, such as user actions and behavior history on your website, social media pages, mobile and desktop apps, and others.
Use it to enhance your customer engagement and experience and bring in favorable returns to your business.
2. Constant code backups due to cybersecurity
Despite the monstrous funds established companies pour into their cybersecurity, they still fall prey to cyberattacks.

This led business owners and app developers to add multiple layers of security to their business codes and data.
Those who use Microsoft Azure DevOps, for example, invest in backing up their business codes through third-party platforms such as Backrightup to run Azure DevOps backups automatically so they can easily retrieve their codes should anything unfortunate happen.
Remember that your apps' code is crucial to your business. If it gets hacked, locked, or deleted — rendering it forever lost and inaccessible — your company will suffer a debilitating loss.
Backrightup is an automated, highly secure backup platform specifically for Azure DevOps. It automatically duplicates your repositories, pipelines, wikis, releases, and work items daily, etc.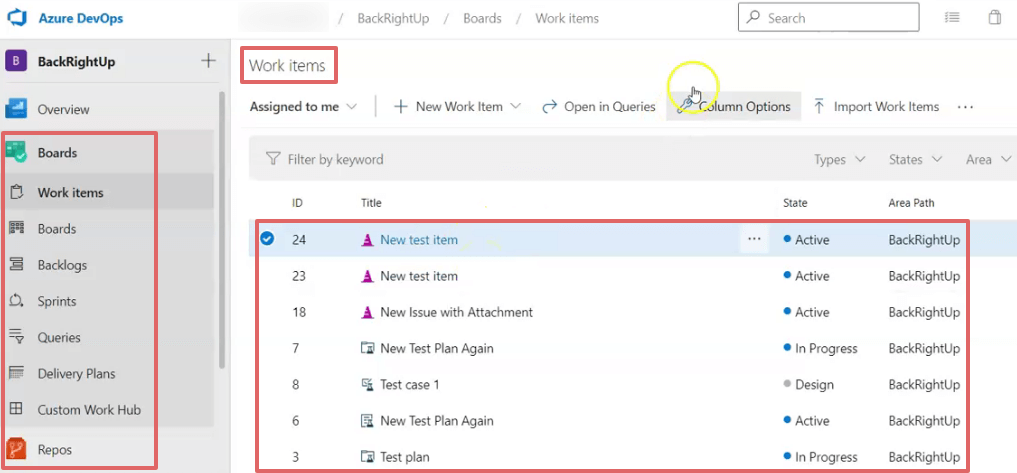 Image source: Backrightup software.
Backing up and migrating your apps' code and data — and all its updates — is tedious and time-consuming for your IT department. But with third-party platforms like Backrightup, you can execute your Azure DevOps backups easily.
3. Artificial intelligence (AI)
AI and its subsets (e.g., machine learning, natural language processing, deep learning, etc.) have a vast spectrum of use cases, including predictive analytics.
Leveraging this technology boosts your business operations, customer engagement, and overall performance.
For instance, top mobile application development companies worldwide integrate AI into their mobile apps for these features and functions:
Speech recognition and voice search;
Image recognition, filters, and warps;
Face detection and unlock;
Text classification
Sentiment identification and categorization, and more.
Future AI trends in app development can also include:
Algorithmic trading strategy and performance optimization;
Object detection, recognition, organization, and tracking;
Static image identification, classification, and tagging;
Social media content distribution;
Predictive maintenance;
Streamlined and scalable data processing; and
Automated geophysical feature recognition.
From backend development to front-end user experience, AI makes your apps more intelligent and intuitive as it learns from previous data (e.g., user information, activities, interests, and behaviors), spots issues, and fixes them instantly and even autonomously.
4. Augmented reality (AR)
AR is a technology that overlays various computer-generated elements, such as texts, sounds, and animations, on users' real-world view through their mobile device's cameras.
Various businesses use AR to help their customers see how they will look using their products, how their items appear in their offices, etc.
For instance, L'Oreal Paris has a Style My Hair app where shoppers can check how specific hairstyles and colors look on them.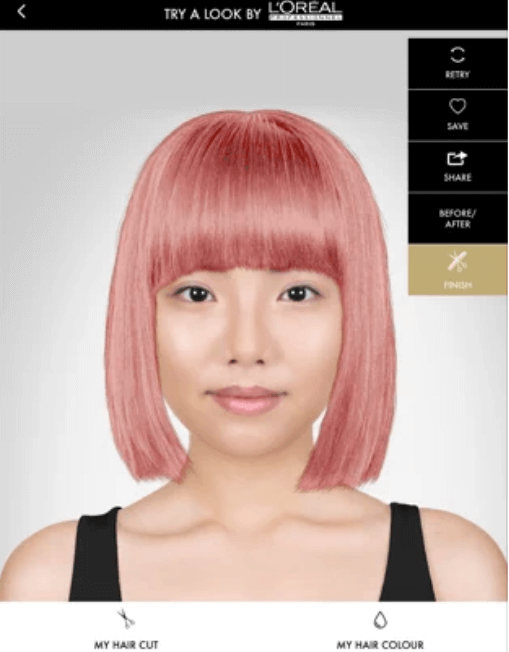 Image source: App Store.
Google and Lowe's Innovation Labs also developed a virtual reality shopping app that lets customers view how pieces of their furniture look inside their houses: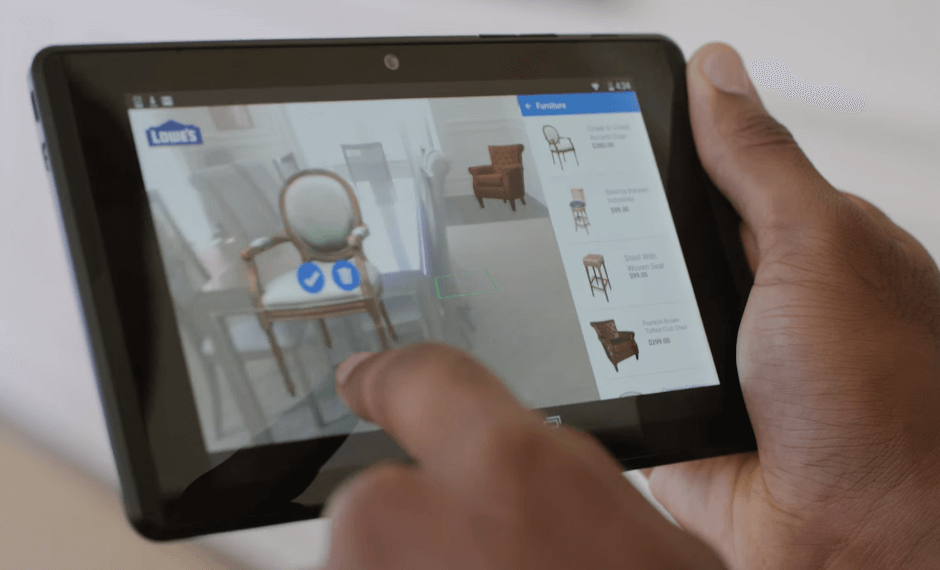 Image source: YouTube
Customers like using AR apps because they're convenient and practical. They don't need to go to the physical shop to examine the items' quality, buy something long-lasting before realizing it doesn't suit them, etc. — all at (usually) zero cost.
On your company's end, this boosts your customer engagement and sales opportunities.
5. Mobile commerce
If computerised cash registers are a thing in the brick-and-mortar business space, mobile commerce is a top trend in app development and online enterprises.
Statistics show that, by the end of 2021, almost 73% of the total ecommerce sales (or $3.56 trillion) will be from mobile devices.
This confirms apps' game-changing role in the industry, with customers gradually and increasingly turning to mobile shopping now.
Mobile commerce is especially popular for any industry facilitating deliveries, such as the food and beverage sector, pharmacies, grocery stores, fashion retail, and other marketplaces.
Mobile commerce apps allow customers to choose their desired products from a business and place their orders online. Some stores even enable them to pay directly on the platform through various integrated payment systems.
This empowers customers to shop conveniently anywhere and anytime, even on the fly. Consequently, this increases your sales and conversions.
6. Mobile wallets
In line with mobile commerce, consumers' payment modes are also evolving as they increasingly use mobile wallets, another emerging app development trend in 2021
Statistics reveal that the global mobile payment market in 2019 reached $1.18 trillion and can rise to $8.94 trillion by 2027, a compound yearly climb of 29%.
Mobile wallets are practically what physical wallets are like. They virtually store money, including personal information, account numbers, balances, and others. Consumers can also use them to transfer finances, purchase online, etc.
Examples of mobile wallets are Google Pay, Samsung Pay, Apple Pay, Venmo, AliPay, WeChat Pay, and Android Pay.
Mobile wallets can likely become a standard feature for apps processing transactions in the coming years, so begin considering integrating this technology into your app development initiatives soon.
Keep up with the 2021 app development trends.
Take your services to the next level, impress your customers, and simplify your store's shopping experience by leveraging these and other yearly app development trends.
Begin with the most relevant, practical, and urgent ones according to your business and customer needs, such as code backups and artificial intelligence (which has a wide subset coverage).
The sooner you can invest in them, the faster you can experience exponential growth, protect your business from unexpected losses, and make a name for your enterprise.