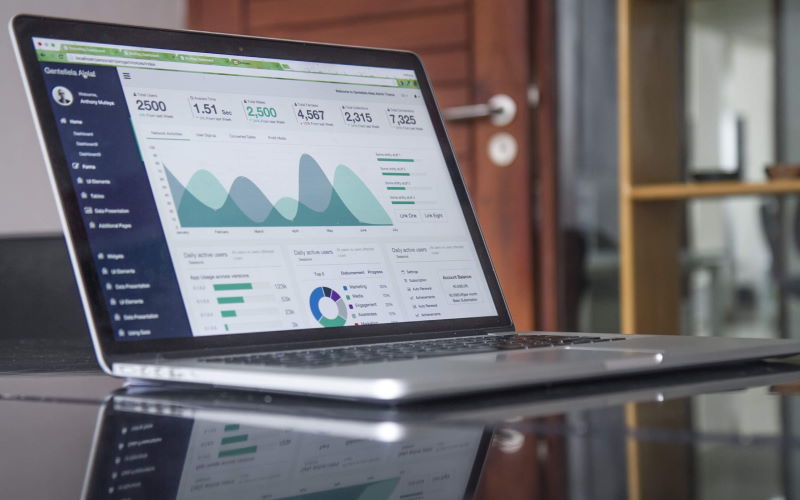 Whether you are a budding entrepreneur or a marketer, catching the attention of a digital audience should be at the top of your priority list. But with the rise of online shopping and nearly every business turning digital, competition is heating up. As a result, increasing traffic to your virtual shop is now a challenge. However, if you want to grow sales and conversions or build a loyal user base as a blogger, you must invest in activities that generate visitors to your site.
How to Drive Traffic to Your Site?
I understand that with a plethora of articles on increasing traffic, making the rounds online might be intimidating. You may struggle to distinguish between valuable and useless techniques and may wind yourself repeating the same old ineffective ones. But now that you've landed here, you may relax since I've included not all but only the most effective strategies to assist you in achieving your goals. Let's get started!
Evaluate Your Website
Is your website underperforming? Then start working on making it user-friendly, functional, and easy to use. Otherwise, your visitors will experience unpleasant emotions like dissatisfaction and distrust. Make it easy for your visitors to access information on your site, and simplify the shopping process. Make sure your website's pages load rapidly, so you don't lose any visitors to your competitors.
You may achieve all that by selecting an appropriate theme. The theme you choose must be user-friendly, sleek, mobile-friendly, and SEO optimized. When a site is functional, visitors will think that you have designed it with their convenience in mind. They'll not exit quickly, stay longer on the site, and may fulfill your goal such as sales, lead generation, etc. Besides, they'll visit more often in future and may promote your brand to their friends and relatives.
In this manner, you won't lose the traffic to your competitor. Besides, an SEO-optimized site helps increase the site's visibility on the SERP page.
Another important aspect is the looks of your website. You have only a few seconds to keep the attention of your potential client. If you are using WordPress, choosing the suitable WordPress theme for your website will definitely improve your chances of ranking higher in Google and other search engines. In addition, these are mobile-friendly, which is again a plus since the majority of the traffic comes from mobile.
Upon choosing, ensure that your site loads in 4 to 6 seconds. The website's faster loading speed will increase usability while lowering the bounce rates. You should also look for additional roadblocks to increased site traffic, such as broken links. If you find any such links, fix them.
Improve Your SEO Game
Do you know that the top three results on Google receive the most clicks? As a result, you need to ensure that your SEO game is on point. SEO improves appearance on Google SERPs, allowing you to get more traffic. Here's how you can improve your SEO strategy.
Perform periodic SEO audits, generate results, and take appropriate steps based on the findings.
Use Google Analytics to identify underperforming pages and work on improving them.
Obtain backlinks from authoritative and reliable websites.
Make an effort to get your content featured in snippets.
Implement all on-page and off-page SEO strategies.
Perform Keyword Research
To get Google to bring people to your site, you need to try ranking for the relevant keywords. In layman's terms, seek out keywords with high traffic potential. Consider the volume and difficulty of the keywords while shortlisting them. It's usually better to avoid high-difficulty keywords since they are highly competitive. You should target long-tail keywords since they are specific and relevant. These are easy to rank, drive more traffic, and thus increase the conversion rate.
For example, if you sell clothing, the odds of your website ranking for the keyword t-shirt are less because it is a more competitive and broader phrase if you target a specific keyword, such as a blue-collar t-shirt, your chances of ranking higher and attracting relevant visitors increase.
The most crucial matter you must look into is keyword cannibalization. Keyword cannibalization is when pages of your website compete against each other for the same keyword. Such an issue decreases the page authority and conversion rate. For your page to rank and gain the most traffic, remove the keyword cannibalization, and it's best to avoid that.
Leverage Social Media
Ignoring social media is perhaps the most terrible mistake you can make. Today's target audience spends more time on social media sites such as Instagram, Facebook, Pinterest, etc. But, once again, simply creating a business profile on social media will not suffice.
You must maintain them. Provide relevant information regularly to achieve this. Content that is informational yet engaging. However, post content with links to your website content only then you'll succeed in luring the traffic from social media to your website.
Let me give you some advice. Maintain an eye on your rivals' social media handles. You can monitor the posts receiving the most likes, comments, and shares. Create an appropriate social media plan accordingly and track the outcomes. Also, use hashtags since it helps people discover your page.
Related: Best Instagram Templates
Run PPC Campaigns
Pay per click is a paid marketing strategy that, when executed correctly, may raise your site's ranking on Google SERPs and so bring relevant visitors. These may cost you money, but they are precise and provide a speedy solution to your end goal. People interested in your product or services will click on your adverts and might shop or fill out a form.
Implement Content Marketing
You've probably heard the expression "Content is King." It's overused, but it's true. Post frequent content whether you sell products, provide services, or just blog. Content that is interesting, informative, and addresses your audience's concerns. Aside from regular blogging, update existing material with fresh keywords regularly.
Effective content marketing is a sure-fire strategy to increase the number of visits to your website. However, don't simply publish anything. You can post something like long-form content about how-to instructions. Listicles are ideal since they are simple to digest. That is because lengthy form material ranks better since it is easier for Google to crawl. Ranking alone will not suffice if your visitors do not click the link. Create appealing and clickable headers and titles for this purpose.
Conclusion
These are some of the most efficient techniques for luring your target audience to your website. With this, you may use email marketing and guest posting tactics. In addition, join social media groups to make your existence known and post material in the groups that include a link to your website. I hope you get the maximum visitors and that your business proliferates.
Cover Photo by Carlos Muza on Unsplash