Since it launched in 2001, Mailchimp has been a popular platform for those new to ecommerce to try their hand at email marketing. However, as digital marketing has become more and more advanced, a variety of highly specialized tools have emerged as serious Mailchimp competitors.
1. Omnisend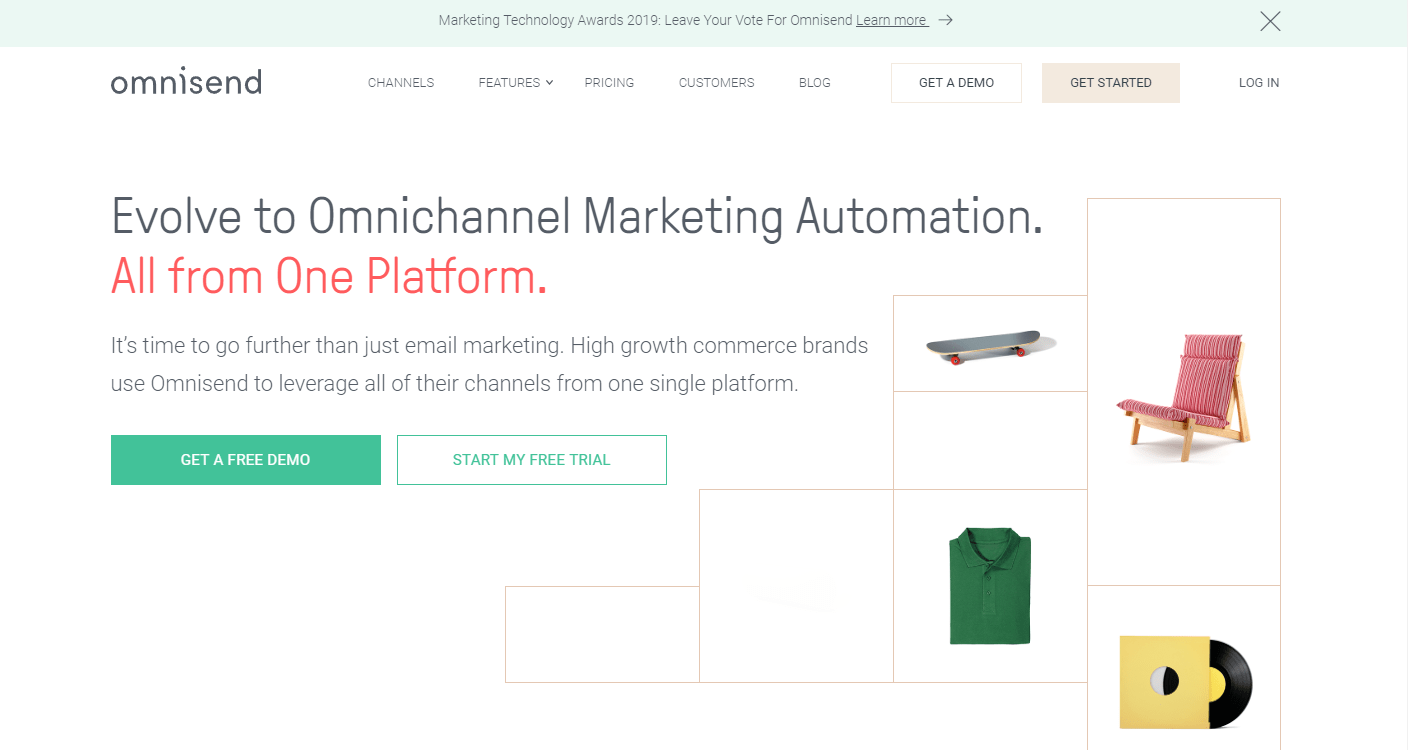 It's easy to see that Omnisend was designed specifically to generate sales and not simply to send out newsletters. It provides tools to move your website visitors along your entire sales process from signup and conversion, all the way to retention. Though it is feature-filled, it's incredibly easy to use. It even has customizable templates so you can implement your campaigns quickly and easily.
Perhaps one of the greatest things about Omnisend is their commitment to providing support even for their free tier customers. Unlike MailChimp that limits its free tier users to email support for only the first 30 days, Omnisend is available 24/7 via email, chat, and Facebook. Even better is that they have an average response time of 10 minutes so you never have to put your campaigns on hold for a technical issue.
2. ActiveCampaign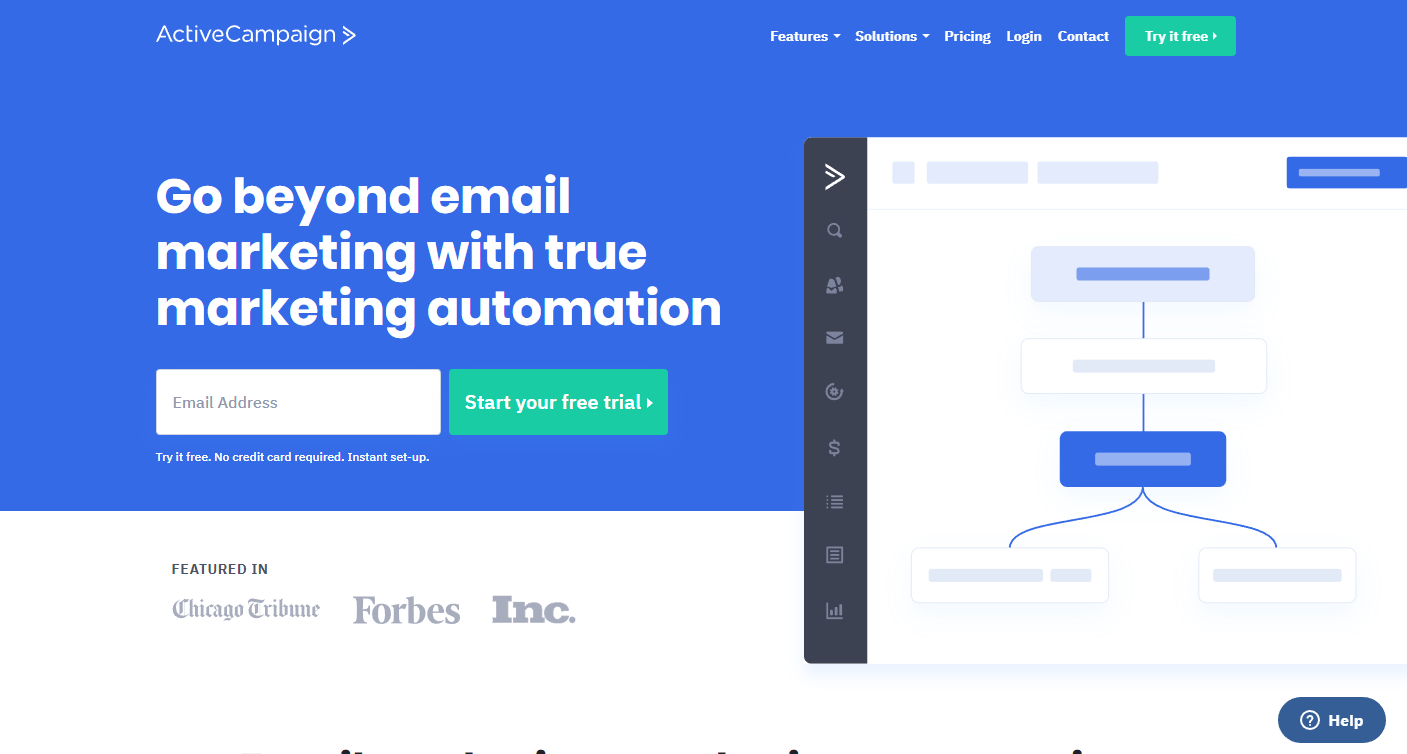 ActiveCampaign is also a very powerful tool in its own right. If Omnisend is mostly sales-oriented, this one is more CRM-oriented. Depending on your marketing goals, that could also be very advantageous. Apart from allowing the use of multiple domains, it also seamlessly integrates with some of the most popular ecommerce platforms.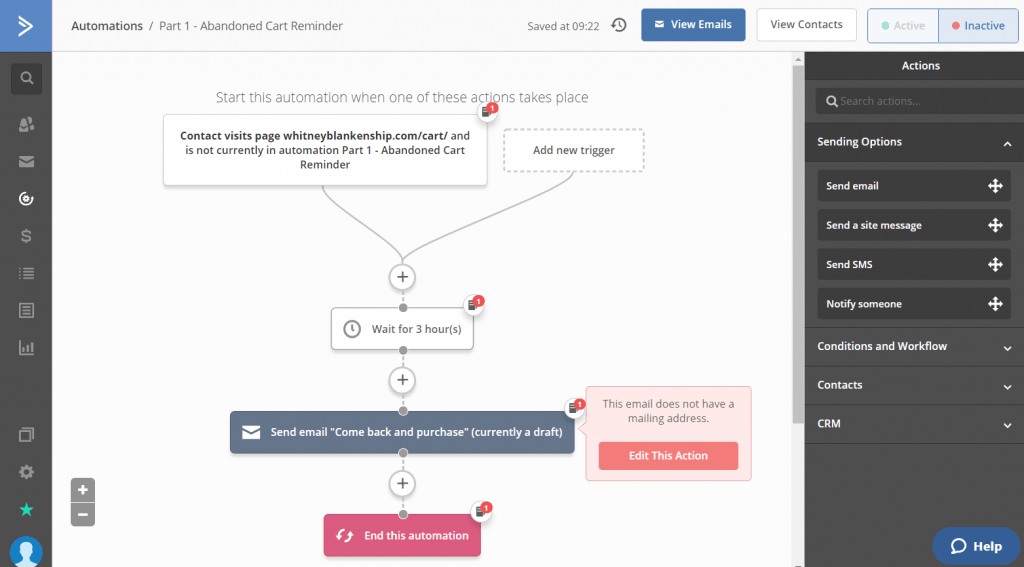 While ActiveCampaign offers a lot of valuable features, using the platform could get confusing because it's not as intuitive as it could be. While some of the more seasoned digital marketers might not have much trouble using it, beginners might struggle with it. Nevertheless, they offer both chat and email support even to their lowest tier users ($17/month, paid annually). ActiveCampaign doesn't offer a free tier but they do offer a free 14-day trial.
3. Drip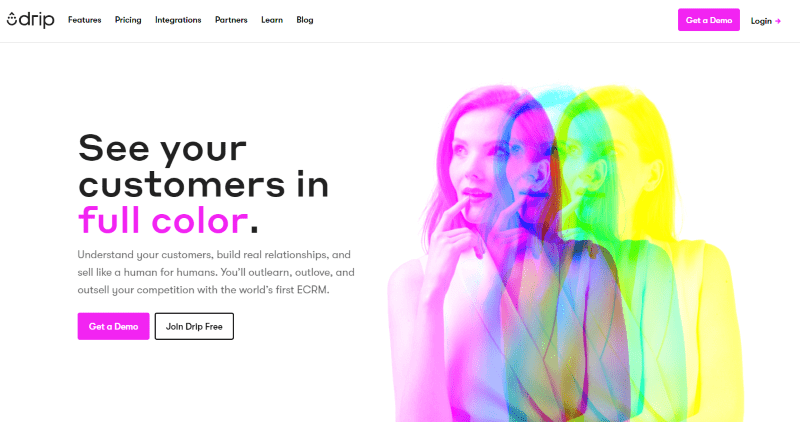 Drip is another CRM-focused Mailchimp alternative. Unlike ActiveCampaign, Drip's strength lies in its remarkably intuitive visual interface. It allows you to basically lay out your entire campaign in a drag-and-drop manner. Furthermore, it provides contextual suggestions that make it even easier to design automation strategies no matter how experienced you are in email marketing.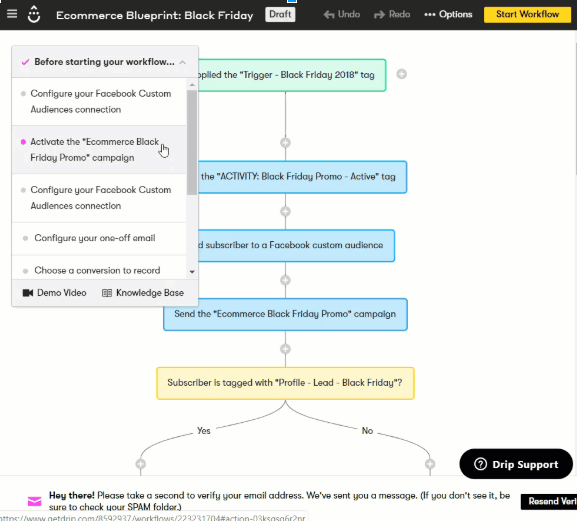 Drip doesn't offer a free-tier plan but does allow a free trial of any plan for 14 days. Their lowest tier costs $49 per month which allows unlimited emails for up to 2,500 subscribers. Chat and email support are available 24/7 to all Drip users.
4. SendinBlue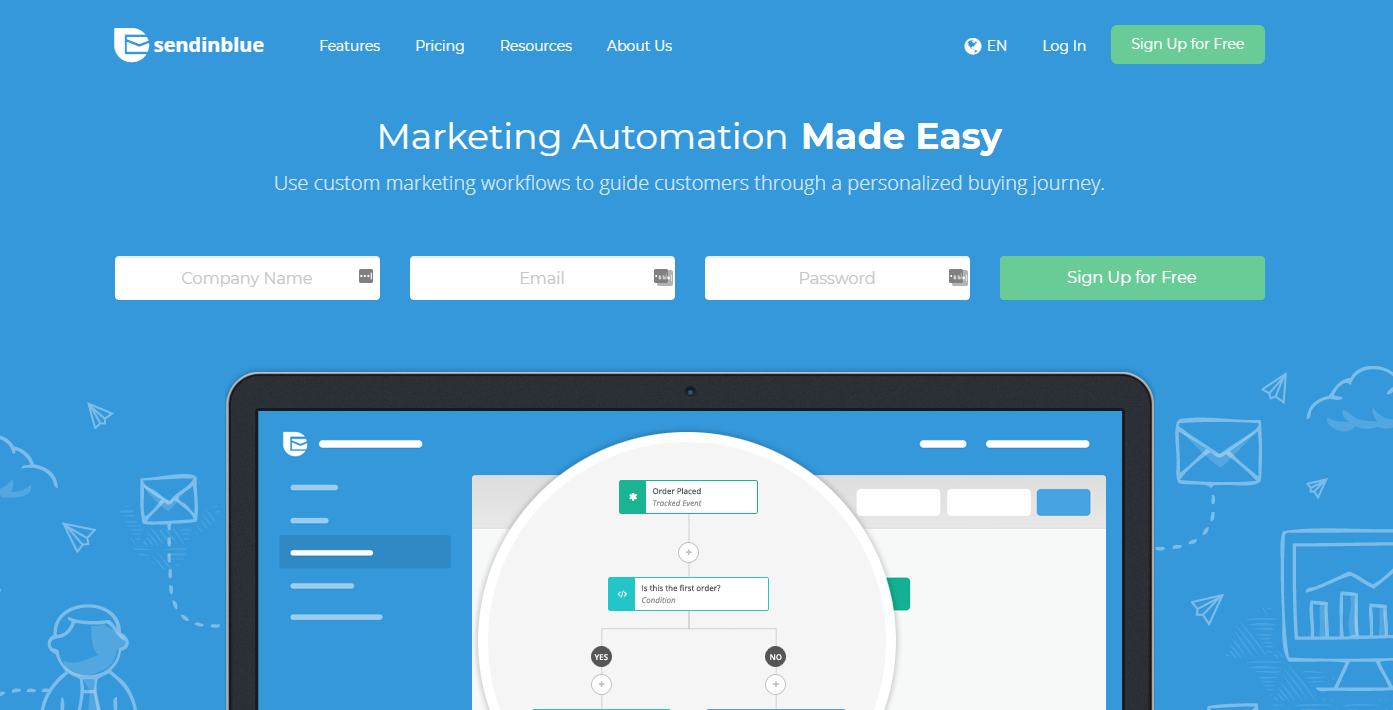 Similar to Drip, SendinBlue is great for beginners and those who prefer a more visual interface. You don't need any technical skills to get professional campaigns up and running. It also has pretty good marketing automation features with workflow templates you can use and customize through a visual, interactive process.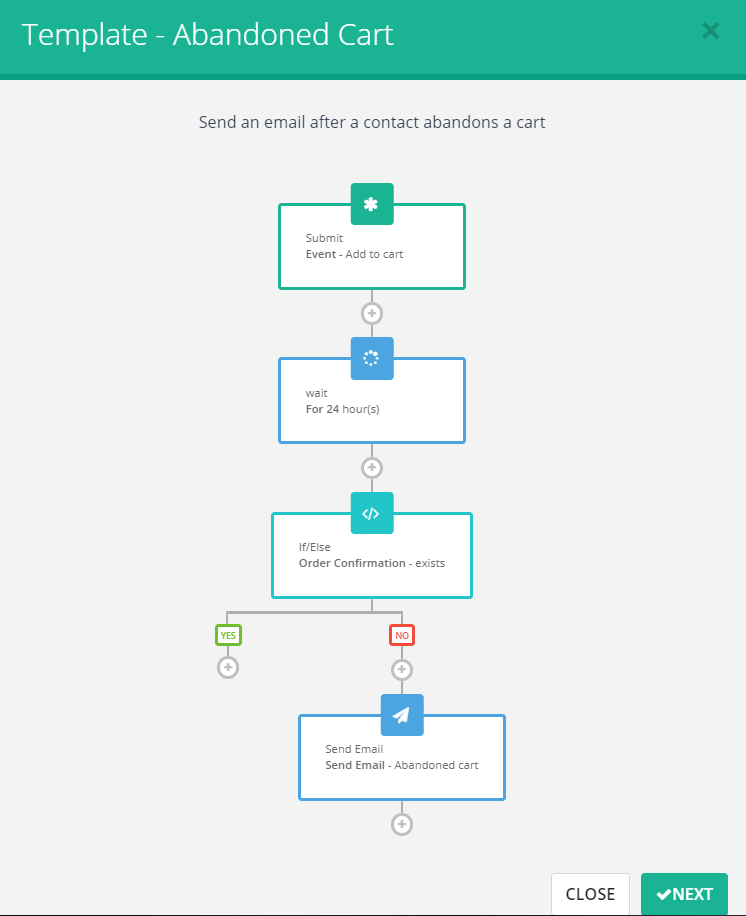 While it's very easy to use, the customization options are very limited. It also lacks some features needed for more advanced email marketing campaigns. Nevertheless, SendinBlue offers a free-tier option allowing up to 300 emails per day to an unlimited number of subscribers. For the first 60 days in this tier, support is available through both phone and chat. After that, users will be limited to email support.
Summary
When choosing a tool to support your email marketing efforts, it's important to find one based on ease of use, value for money, available features, and customer support.
Whether you end up with Omnisend, ActiveCampaign, Drip, SendinBlue, or even Mailchimp, make sure you're not limiting your marketing campaigns based on your chosen tool's features.
Remember that it's the tool that's supposed to make your campaigns more powerful and more effective than ever.