MDB UI Kit is one of the most popular and well implemented Material UI kits for Bootstrap. If you are looking for Bootstrap UI kits that are available in Google's material design language then MDB UI Kit is one of the best choice.
As you may already know that Bootstrap is the most popular front-end web framework to build responsive websites, admin dashboards and web apps. MDB UI Kit brings material design look and feel to the latest version of Bootstrap. On top of that, this UI kit adds many new material design UI components, sections and plugins to help you build a complete website, dashboard or web application in material design.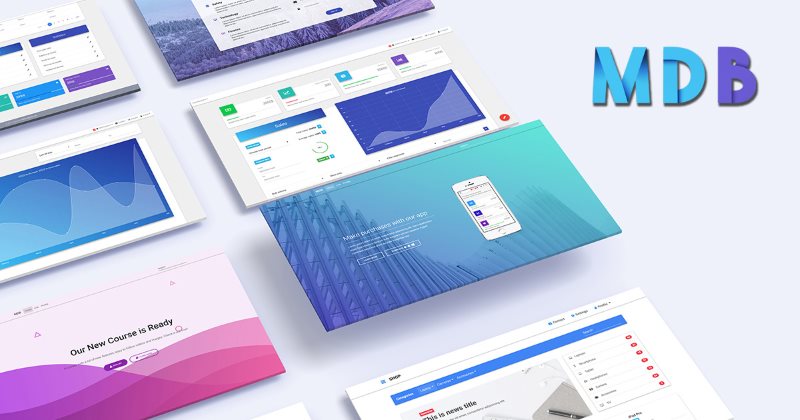 Trusted by over 400,000 developers, MDB UI Kit offers a free version which has 400+ Material UI components, 600+ Material icons, 74 CSS animations as well as multiple free pre-design templates.
There is a premium upgrade also available of this UI Kit, which gives you access to 2000+ additional material design components, 50+ premium sections, 22 premium plugins along with additional JavaScript modules, premium templates and support from developers.
Benefits of Using MDB UI Kit in Your Design
Find below some of the key features and highlights of MDB UI Kit which distinguish it from other similar Bootstrap Material Design UI Kits.
1. Built with Bootstrap
MDB UI Kit is built with Bootstrap and is constantly updated to keep it up-to-date with latest version of Bootstrap.
2. Integrated with Popular JavaScript Frameworks
The default version of MDB UI Kit is integrated with jQuery. However, you will also find different versions which have integration with popular JavaScript frameworks such as React, Angular, jQuery and Vue.
3. Pre-built Templates
You will also find a lot of pre-built website templates based on MDB UI Kit on MDB website. These templates include landing page template, admin template, magazine website template, portfolio template among many others.
4. Extensive Documentation
One key thing about MDB is that, it has extensive online documentation which is great when you are developing and have to lookup markups, styles and components. Code snippets are provided with each example which can be easily copied and converted into real code.
5. Bootstrap Tutorials
MDB also provides step-by-step video as well as written tutorials for building websites with Bootstrap and MDB. You will find tutorials for building corporate website, admin website, automated web application etc.
6. Licensing Options
MDB provides a wide range of licensing options which includes a completely free version. The free version allows use in personal as well as commercial projects. For the premium version, you get an affordable single use or unlimited-use license when you are a single developer.
Preview of MDB UI Kit
Find below screenshots showing preview of what MDB UI kit is capable of in terms of producing material design websites: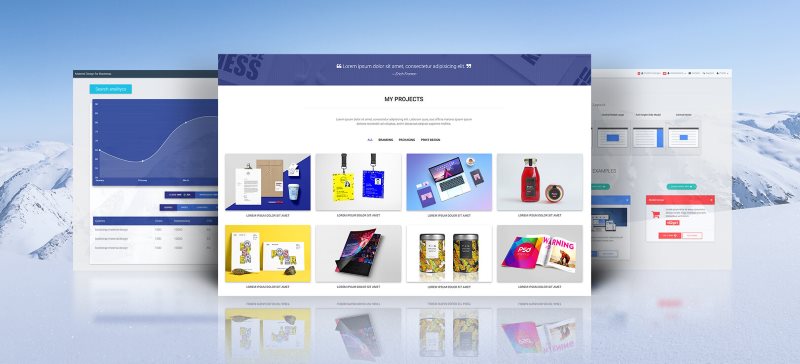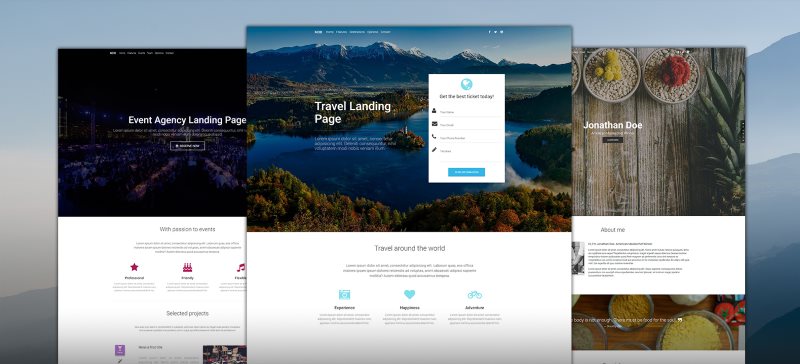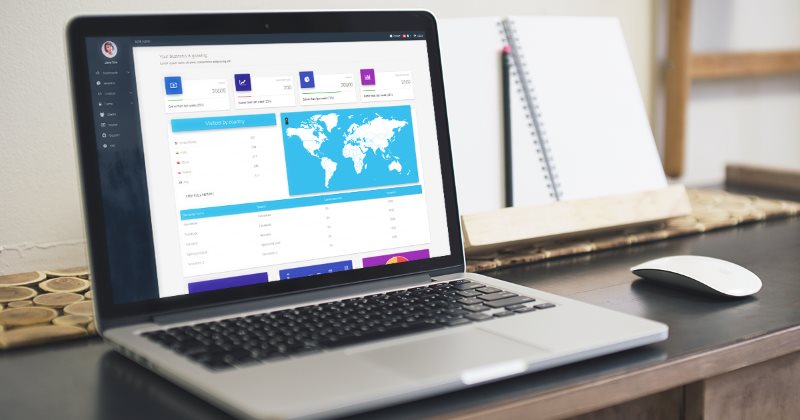 Quick Start Video
Find below a 5 minute video to help you get started with your first project using the MD Bootstrap framework.
You can head over to the MD Bootstrap site to learn more about the MDB UI Kit. Don't forget to check out the premium version of MDB UI Kit as it offers more UI components and sections along with premium support from the developers of the kit.