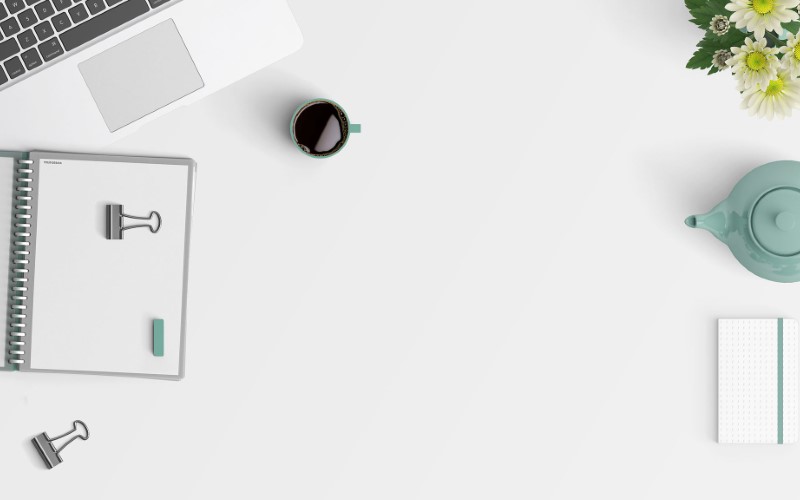 Every artist knows that having the right tools is a necessity. If you do creative work as a career or hobby, there are a few tools you will find yourself needing at some point. You can benefit from harnessing technology to help you with a number of creative endeavors, including:
Image editing
Graphic design
Digital art
Copy editing
Web design
These tools can save you a lot of time and help you bring your creative skills into the digital realm. What's more, many of them can be used for little-to-no cost, making these tools a must-have for creatives. So, let's explore some of the best tools in the business.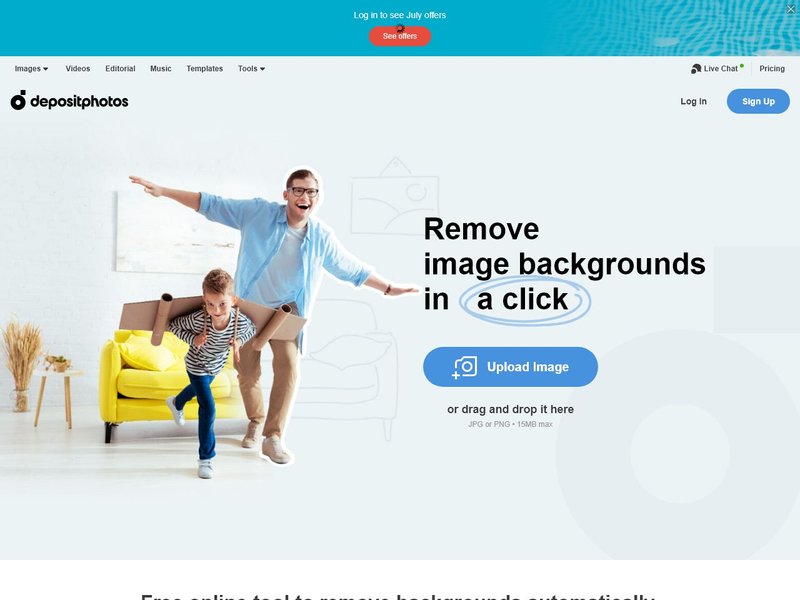 You don't have to be an expert to use this photo editor. The Depositphotos background remover works in one click, so you can save time and focus more on the creative aspect of your designs. It's AI-powered, completely automatic, and it uses neural networks to process image data. This way, you don't have to remove image backgrounds manually. All you have to do is upload an image, wait a few seconds, and download a PNG file with a transparent background. This tool can also be used on personal photos. 
The tool works through a browser, so you don't have to worry about downloading or configuring anything. Plus, it works with any image type, making Depositphotos a one-stop shop for your photo editing needs.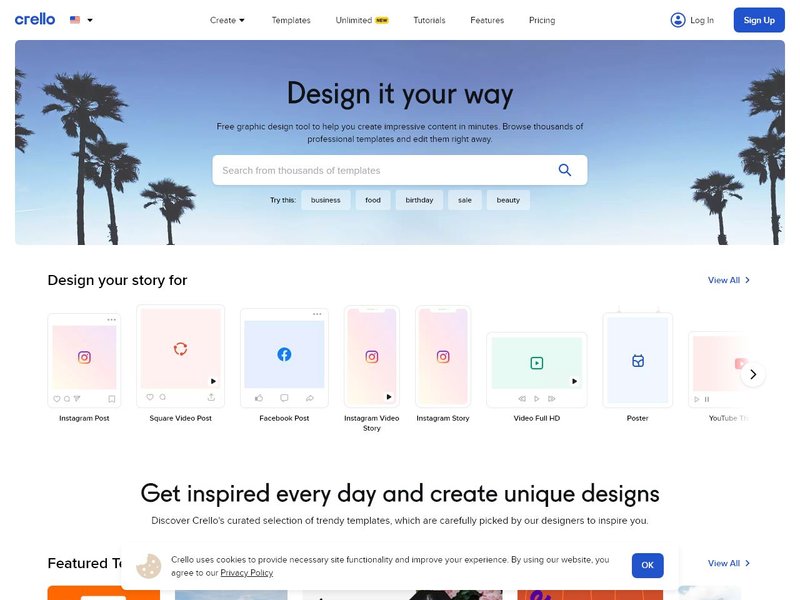 If you work in marketing, you definitely need a tool that helps you easily create digital and printable materials. Crello is a free graphic design tool that provides thousands of customizable, ready-made templates, and a media library to help you create anything from pamphlets to Instagram Stories in minutes. Crello's easy-to-use software is cloud-based, so you can work with their toolkit right in your browser. They also have a mobile app if you want to design on the go. You can make animations, branding materials, brochures, invitations, social media posts, and more. If the templates don't make it easy enough, there are plenty of tutorials to help you get started.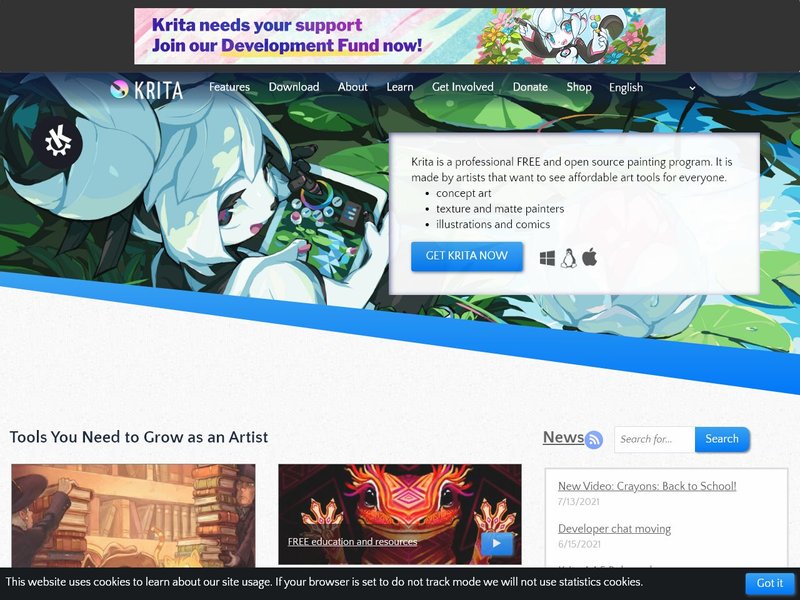 If you paint or draw, Krita is a must-have digital art tool. Krita is a free, open-source graphics editor for digital "painting" and 2D animation. The tool comes with an advanced brush engine, layers, and masks. It gives you detailed control over your artwork and makes it easy to experiment without worrying about making mistakes. Unlike certain software, it runs on Windows, MacOS, Linux, Android, and Chrome OS, making it one of the most compatible cross-platform tools of its type. It runs on your laptop with a mouse. Keep in mind that depending on your project, the best way to use a digital art tool like Krita may be on a digital drawing tablet. These tablets will come with a pen so you feel like you are drawing right on paper. Among digital tablets, Wacom is currently the industry giant, though competitors like Huion, XP-Pen, and Gaomon are all companies which provide tablets of similar quality at a lower cost.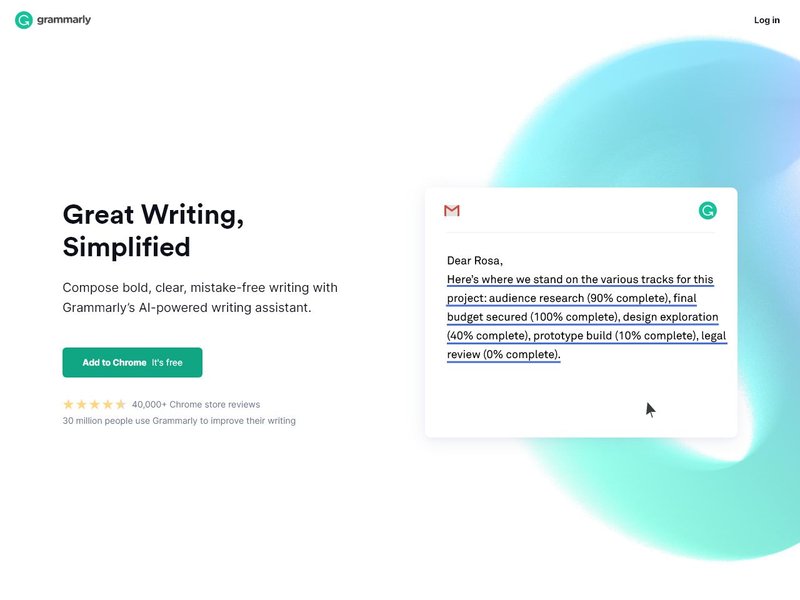 Writing can be challenging, and editing your own work is even harder. That's why tools like Grammarly exist to take the pain out of the process. Grammarly is a cross-platform, cloud-based tool that harnesses AI-powered technology to review grammar, spelling, and punctuation. The great thing about Grammarly is that it doesn't just look for conventional errors – it also takes into consideration less straightforward writing mistakes like tone, engagement, clarity, and delivery. This tool uses AI to suggest replacements for any mistakes it finds, and it even allows users to customize their style settings for content-specific language. You can add it as a Chrome browser extension for free. Grammarly also offers important aid when composing emails and social media posts.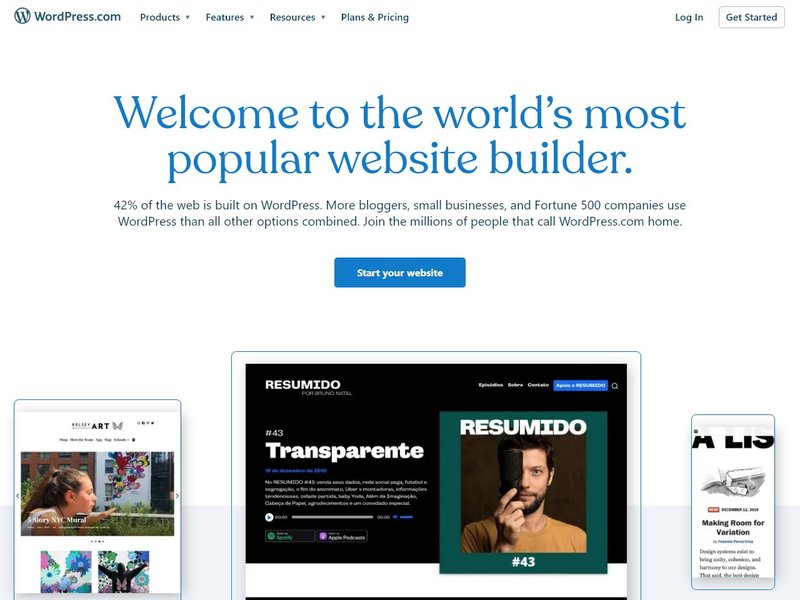 You don't need to be an expert web designer to build a strong website. WordPress is an open-source, free content management system. It makes it easy and fun to promote yourself or your business online. WordPress uses plugins and templates called Themes. In short, they have templates for pretty much any website, whether it's a blog, media gallery, educational site, or online store. You come to WordPress with your domain name and web host, and their customizable designs make it easy to do the rest. They also provide advice on web hosting so that you can find a reliable host that is optimized to work with WordPress. If you need another reason to check it out, over 40% of the top 10 million websites are built using WordPress.
Conclusion
Whether you're an industry expert or someone who's just getting started, you can certainly benefit from the right tools. From image editing and graphic design to copy editing and web design, these tools will bring your design craft to the next level. Feel free to experiment with what works best for you, and have fun creating!
You can also visit our sister site for more useful web-based tools including tools for generating color shades and doing color extraction from your images.
Cover Image by Becca Clark from Pixabay