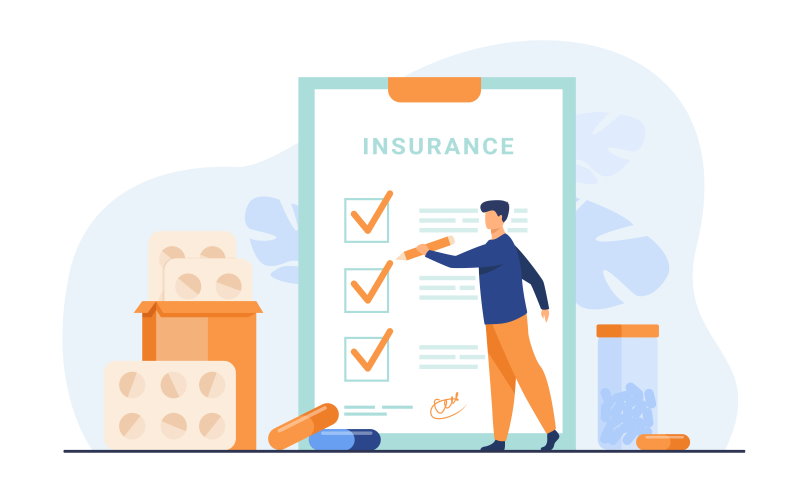 Each new business owner faces unique dangers and difficulties the moment they open their doors for business. So, you should be aware of the unfortunate reality that despite the many precautions you can take to safeguard your assets, no one method is completely fail-proof. 
This highlights the importance of being prepared with a strategy and backup measures in the event of any unpredictable circumstances. The time and effort you put into preparation will pay off when you regain control and can get back to business in no time, preventing you from losing customers or worse.
Theft, fire, or work-related injuries are risks that can affect every business. But there are also dangers associated with being an entrepreneur, such as the possibility of an accident on the job, the loss of sensitive information, or a disruption in your regular business activities that prevents you from working and meeting your financial commitments.
Consider Your Needs
The good news is that there are many options available to you to safeguard your company against what could be an infinite number of unknowns. But since a false sense of security might arise from believing a particular type of claim is covered by your insurance policy when in fact it is not, it's vital to pick the right business insurance.
Depending on the type of business you run, whether it's a tech startup or a construction company, you'll need to find policies that are the best fit for your business protection. This means that aside from the minimum state requirements, which typically include workers' comp, you'll also need to purchase general liability, commercial property, business income, and more. If you believe a cyberattack could be detrimental to your company, you should purchase a policy that will cover financial loss in the event of a cyberattack.
Consider All Your Options
Learning and comparing are crucial parts of choosing anything. There may be considerable differences between insurers in the coverage provided, the exclusions made, or the premiums required.
Contact at least three providers for quotes to compare the costs and quality of the policies they offer, as well as evaluate their customer service. You should do this every time your insurance policies are up for renewal, and you should also ask for a discount if you have multiple plans with the same provider.
Consider the Deductible
Your out-of-pocket cost before insurance coverage takes effect is called the deductible. In most cases, your rate will go down in proportion to your deductible. When the deductible is higher, the insured has a lower financial stake in the outcome of a claim or incident.
This means that generally, it's best to get the most expensive premium you can manage. The higher your premium, the more coverage you will have.
Consider the Cap
Coverage or the amount up to which you are safeguarded by your insurance is the ceiling. In other words, it refers to the highest amount to which the insurer will pay for a loss.
Insurance companies limit the payout, by setting amounts or introducing exclusions for certain claims. Generally, the higher your policy's limit, the higher premiums you can expect.
Obtaining liability insurance is your best bet in this situation. If the damages surpass the policy's cap or other limits, you won't suffer a catastrophic financial loss.
Consider What's Not Covered by the Policy
To make informed decisions about whether to add coverage or increase your payment, you must understand what is and is not covered by your insurance policy. A policy exclusion is any type of loss or damage that is not compensated for by your insurance. For instance, if an employee drives a company vehicle under the influence, the insurance won't cover any damage to it.
Your policy contract should contain a detailed list of exclusions. Reputational harm and intellectual property infringement are often excluded from policy coverage. In the event of business malfeasance or data loss, not all insurers will cover the associated costs. For example, if your company provides software development services, you should protect it from potential disaster by investing in appropriate insurance.
Conclusion
When choosing business insurance, it's important to consult with an expert to determine the necessary protections for your specific industry. Insurance against occupational accidents is recommended, for instance, if your employees use tools, work at heights, or in other potentially dangerous situations. Or, if your business uses delivery vehicles, you need to insure them and the drivers who operate them against the hazards of the road.
The type of insurance protection you'll require is conditional on the specifics of your company. As long as you know when you might need additional protection and you base your decision on that knowledge, you can relax and focus on what matters: expanding your business.
Cover Image by pch.vector on Freepik