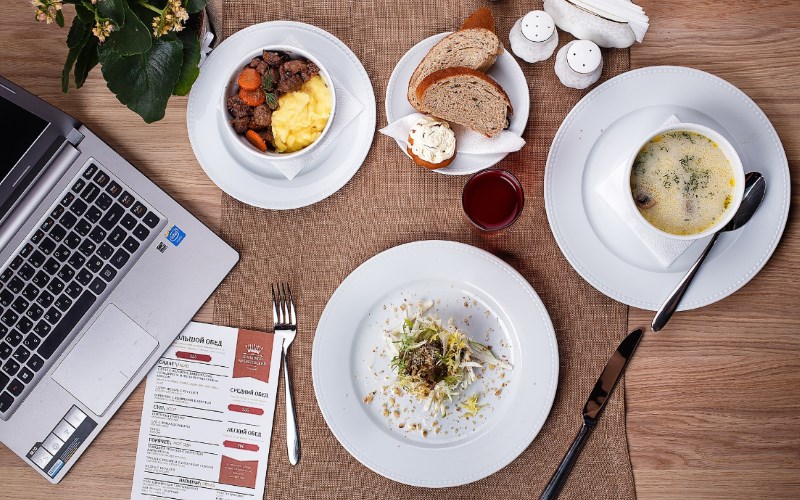 Because of how fierce the competition has become in the digital marketing landscape, to beat your competitors, you need to be innovative at how you pursue your target audience (whether online or offline).
You need to move away from the traditional marketing methods — which your competitors are most likely using, by the way — and run something more impactful.
Thinking about the word impactful, nothing beats engaging all five senses of your would-be customers. (Whenever you can, at least.)
In this guide, we're going to talk about how to do just that by learning more about sensory marketing.
Let's get started.
What is Sensory Marketing?
Sensory marketing is a type of marketing that appeals to the five senses of your target audience.
The goal of sensory marketing is to influence your audiences into buying by engaging their five senses: sight, hearing, taste, smell, and touch.
1. To See is to Believe
Visual cues like photos, videos, colors, and more can subconsciously affect consumer behavior.
For example, brands that use food photography invokes mouth-watering responses from viewers and they end up craving for the product.
This kind of viewer response can even stimulate the other senses such as the sense of smell and touch, and because people are such visual creatures, sight is the easiest of the five senses to appeal to.
There are several other ways to appeal to your customers' sense of sight:
Integrate high-quality images to your website

Use colors that will persuade people to

click on your CTA button.

Include product images on your website

Use video content to demonstrate how your product works, brand personalization, and to engage viewers

Ensure the readability of your content for readers to easily scan it
Another thing for you to consider to help you stand out from your competitors is by getting creative when buying a domain name that people will not easily forget.
While it's crucial to have a simple domain name that will help in getting your website found in search results, it's just as vital to stand out from the competition.
To help you come up with a domain name that's related to your niche and one that leaves a strong impression, you can use free online tools like Wordtracker.     
Just type in your keyword in the search box, and the tool will come up with related keywords.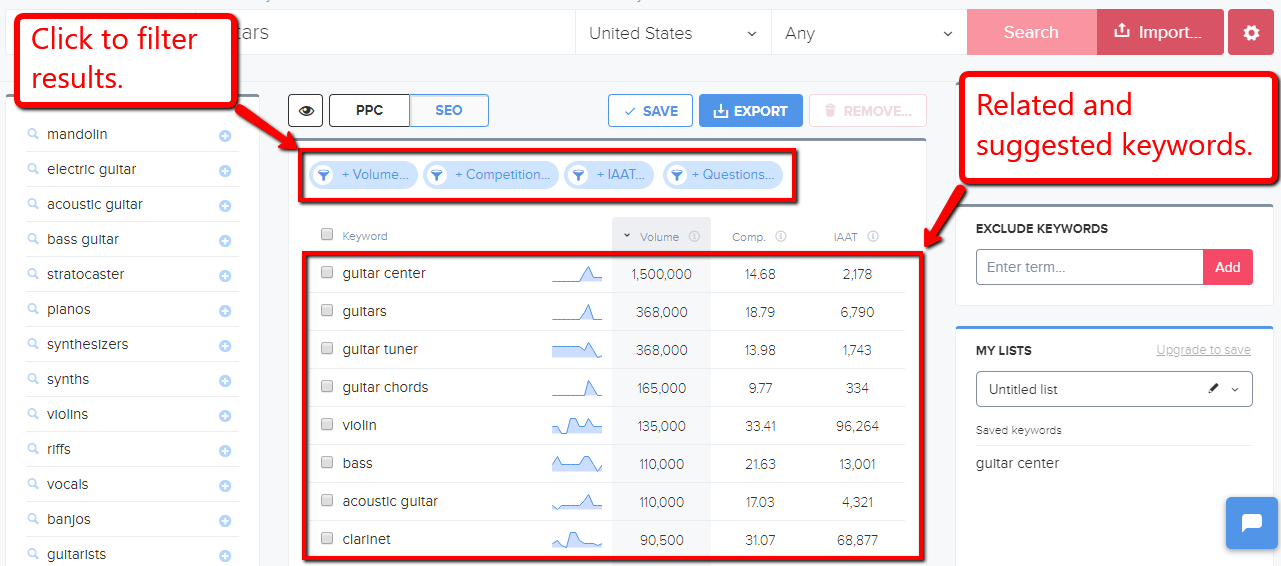 Most people use keyword research tools for just that — keyword research.
What they fail to realize is you can use the tool to come up with a relevant domain name as well.
Check out the suggestions to see which keywords or similar keywords you can use to come up with a domain name that's relevant, and will also stand out from your competitors.
2. Be Heard
Appealing to your audience through sound, along with visual stimulation, is another widely used marketing tactic.
Remember that sound you hear every time you turn on your laptop? You know exactly what it is the second you listen to it and you can immediately associate it to the brand.
A lot of big companies use this technique to help establish their identity through an "audio" brand such as jingles (you know you want to sing "Give me a break" when you see a KitKat), sound clips, or "store music" to reinforce their visual brand.
Sound can invoke different kinds or even specific feelings, and you need to know the type of sounds that will appeal to your target audience and will also reinforce your brand identity.
If creating music for your audio brand isn't your forte or you would rather leave it to the professionals, you can always hire a freelancer to do it for you.
By outsourcing, you can save some of your time and focus more on other aspects of your business such as growing your brand.   
3. Look "Tasty"
Sweet, sour, bitter, salty, and umami — these are the sensations that we use to judge how a product tastes.
However, it's hard to convey the flavors of pizza that's fresh from the oven or a medium rare steak cooked in butter and herbs to your target audience through their computer screens.
Therefore, to effectively use taste to appeal to your audiences and convert them into buyers, you need to think outside the box and come up with a unique approach to sensory marketing.  
One way of doing this is by creating an experience for your audiences through food sampling.
You can use social media to connect with your audience and use food giveaways and hashtag events to boost audience engagement.
For example, you can utilize hashtags like #foodcontest or #foodgiveaway that your followers can use to join your contest and offer food samples or discounts to the winners.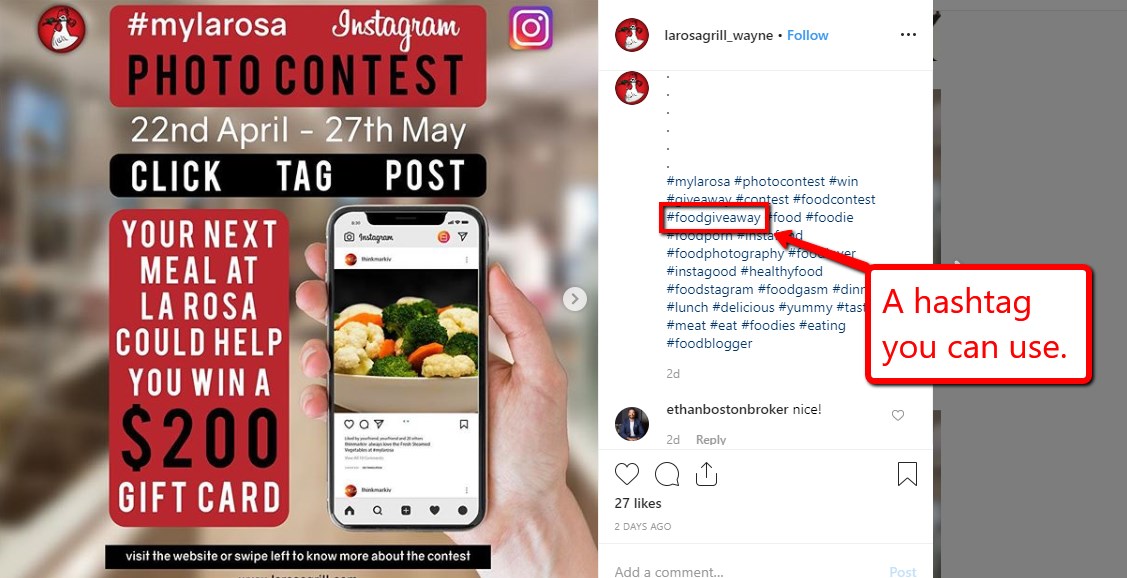 By boosting your audience engagement through hashtag events, it's also an indirect marketing opportunity for you to get social proof and testimonials from satisfied customers.  
Food sampling, if used correctly, will help convince your audiences into buying if you create an experience where they get to taste your product.     
4. The Nose Knows
In the pre-digital age, brands appealed to the sense of smell of their audiences by attaching perfume sample cut-outs in magazines.
Today, however, it would be challenging to apply the same method when you're dealing with your audience online.
That being said, you'll need to be very creative with how you can convert audiences into buying products by appealing to their sense of smell.
You can use descriptive words in your content such as "fresh from the oven" that will stimulate the sense of smell, allowing your viewers to associate certain aromas with your brand.
The sense of smell can also be a powerful marketing tactic you can take advantage of for product personalization. For instance, using seasonal scents as the seasons change such as:
Summer: Coconut and other fruit scents

Winter: Hot chocolate smell

Spring: Floral and tree scents like pine
5. Touch
Customers will always prefer to have hands-on experience with a product before purchasing, because getting to interact with the product personally allows them to determine if the product meets their expectations.
For that reason, you need to ensure that your products meet customer expectations and "feel" that they are worth your customers' time, effort, and money.
Here are some ways to do it:
Use high-quality materials for your products to ensure their sturdiness and durability.

Integrate materials or specific textures that make your products unique from other brands   

Utilize materials that have excellent quality for your clothing products

Invest in packaging, and not just your products, especially for fragile materials to ensure that they get to your customers in one piece.
Another strategy you can use that is also an emerging trend in digital entrepreneurship is product interactivity and visualization.  
There are several 3D configuration solutions such as Cl3ver and Sayduck that you can use to integrate interactive products on your website.
In the screenshot below, Sayduck's 3D viewer allows you to turn the image 360 degrees and change the product's colors.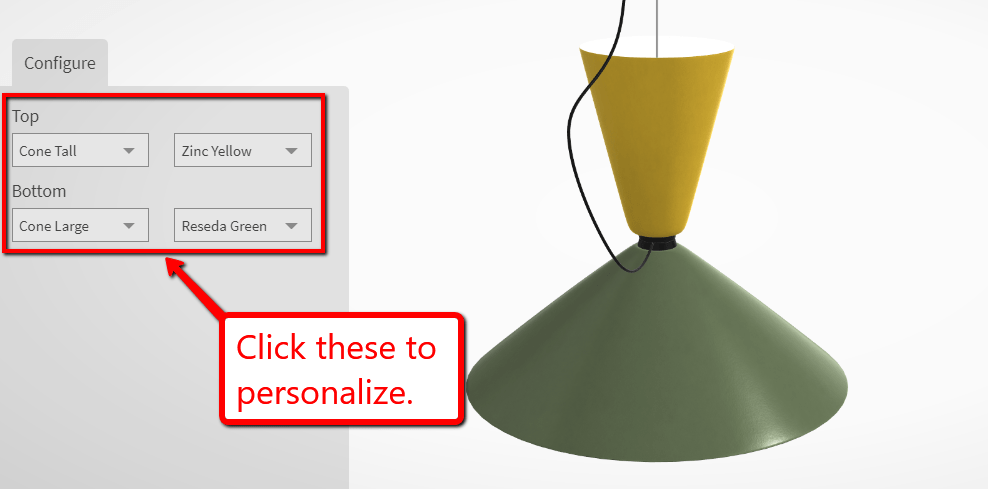 These are just some of the interactive features that you can include in your product pages for your audiences.
Your target audience might not get to touch your actual products, but 3D images and image rendering can give them at least a version of that experience.
What's Next?
Having the five senses stimulated can make for an incredible experience, and you can take advantage of this by establishing a marketing campaign that appeals to all of them in some form to boost your conversions.
Ready to take on sensory marketing to skyrocket your conversions?
Let us know along with your feedback and questions in our comments section below. Cheers!