Are you still stuck with server benefits? Read popular serverless computing success stories to know going serverless helps grow businesses.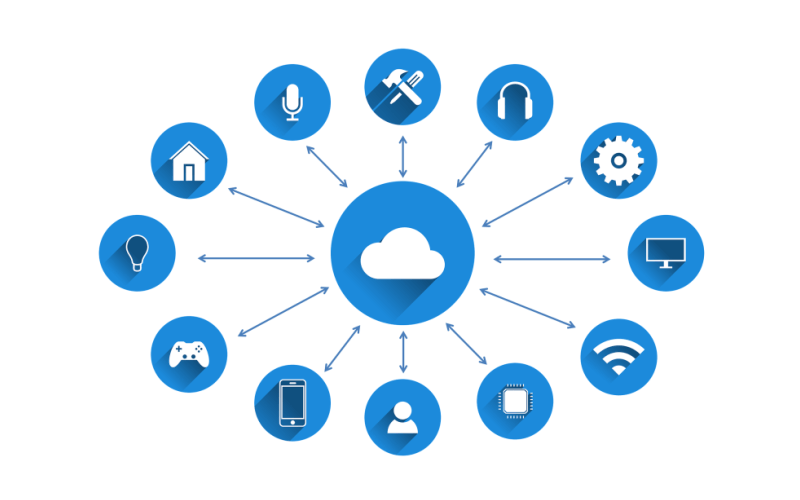 Table of Contents
Serverless Benefits to Drive Business Growth and Profitability
Serverless computing is emerging as one of the biggest facilitators of app and software development. Not having to worry about infrastructure is indeed a big relief to businesses. Developers can focus on the frontend, and forget about managing or maintaining infrastructure.
Businesses that know when to use serverless are beating the competition every day. They are part of the growing success stories that show serverless is the future of IT services. We will explore the success stories of top organizations and present the benefits of going serverless.
AbstractAI Cuts Down Backend Costs by 95%
AbstractAI deals with bots, machine learning, and artificial intelligence. The company develops apps and solutions geared at a range of businesses. AbstractAI partnered with Brainitch to promote an event hosted by an electric musician. They worked on a bot that would ask questions to users on various topics. It would give them an invite to the event if they answered correctly.
AbstractAI decided not to use servers or traditional infrastructure. Specifically, the company used the serverless framework developed by Serverless Partners Program.
The move brought the company a number of advantages. The biggest was on reduction in cost, which is a benefit of using server to server. AbstractAI was able to bring down backend costs by a staggering 95%.
How did the app server cost become so low?
Serverless architectures don't need you to hire extra resources. You pay-as-you-go for the computing and storage you use. As a result, you don't need to invest in unnecessary resources.
Paying for only what you use always leads to cost-efficiency. It's something that server benefits can't offer.
Best of all, it took AbstractAI just a week to learn using the serverless framework.
Square Enix Achieves Image Processing in Seconds
Square Enix is popular around the world. It has created some of the best-known games, like Tomb Raider and Final Fantasy. The company wanted to improve the customer experience for its Dragon Quest X game.
Specifically, the company wanted to improve its screenshot-sharing experience. It would take hours for screenshots taken by gamers to appear on the website. Gamers took screenshots using apps that were then processed on a server. Image processing during seasons like New Year took up to 10-hours due to the spike of images sent by gamers.
Square Enix tried to use a server with more cores to set up threads of parallel processing. However, the step was not helpful. Images still took a long time to process, and customers were not happy!
Next, the company opted for serverless ops and AWS serverless functions and services. Using a serverless setup, the team tested the image processing capabilities at18,000 images per second. Compared to this, Square Enix only encountered a request of 6,000 images during its highest spike.

What were the impacts?
Blazing Fast Image Processing
Using a serverless infrastructure led to the quickest image processing times. The company was able to process screenshots in seconds when their target was 10-minutes.
Happy Customers
Customers could take screenshots and view them in minutes. Earlier, the same thing took them hours. Naturally, this made customers happy and satisfied.
Reduction in Costs
Adopting serverless resulted in lower costs of labor for-
Server management and maintenance
Server replacement
Operations
The company was also able to save on human resource costs. Additionally, the cost became one-twentieth compared to using an on-premise server.
You should know when to use serverless for the most benefits. Also, you should know which is a benefit of using server to server. Only then can you make a wise decision.
Infinite Scaling for Parallax
Parallax is a digital agency in the UK specializing in apps, solutions, and software development. The firm also curates content and helps marketers connect with their audience.
Parallax landed a project from the Union of European Football Associations (UEFA). It had to build an app for promoting the UEFA championship theme song by David Guetta. The app would be used by
million fans to record and send audio bits to be included in the final song.
However, Parallax was worried about the app handling such high requests. The company decided to go serverless and use Amazon services for running the backend.
Naturally, Parallax was able to enjoy several perks.
Limitless Scaling
Having Amazon take care of the backend, Parallax could achieve infinite scaling. They didn't need to invest in or maintain physical hardware. The developers could create a single version of the app, which will work on all devices for all users.
Focus on UX
The developers at Parallax could focus on creating the best app without worrying over infrastructure. Amazon did all the heavy work while developers could concentrate on creating a quality app. They didn't have to worry about anything else!
Why to Use Serverless Computing
The advantages of going serverless are making businesses wonder why to use a server. The objective of a business is to serve its customer in the best possible manner. Tying yourself with infrastructure tasks is a sure way to bring down productivity.
Additionally, you have to hire and pay an IT team even when you don't need them all time. Scaling is also a problem and requires more investment and effort.
Serverless computing brings an end to the above challenges. Businesses can focus on creating quality products while a third-party handles the backend. You have already seen what that can do in our success stories.
You need a solid serverless computing partner to make the most of the trend. A tech consultant will be able to guide you down the right path. You can also stop worrying over infrastructure and concentrate on growing your business. Your tech consultant will provide assistance with every aspect of going and managing serverless architectures.