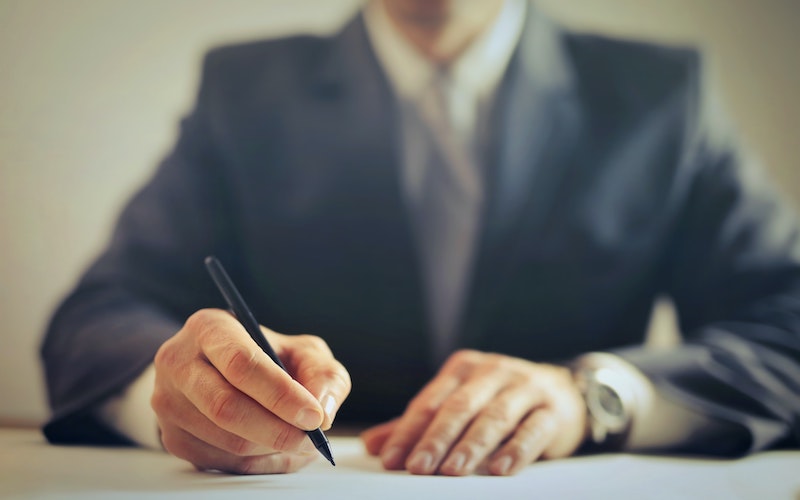 Your career objectives, the field you wish to work in, and your own personal preferences should all be considered when selecting the pmp course. When choosing a certification in project management, take into account your industry, the methodologies that are typically utilised in your field, your career goals, and the experience you have in project management. Do some research into the prerequisites, the structure of the exam, the costs, and the requirements for continuing education for each certification. In addition, it is beneficial to seek the input of professionals who hold these certifications or consult with mentors in your field for the purpose of gaining their perspectives and receiving advice.
Top certifications in project management
Consider the following top certifications in project management:
Project Management Professional (PMP): The Project Management Institute (PMI) is the organisation that grants the PMP certification, which is an internationally recognised and highly regarded qualification. It covers project initiation, planning, execution, monitoring, and controlling, as well as closing out the project altogether. The primary focus is on the best practises and principles of project management. It demonstrates a thorough comprehension of the principles underlying project management, making it appropriate for seasoned project managers to use.
The Certified Associate in Project Management (CAPM): This certification is another one that is provided by PMI. This certification is for beginners in project management or who are working in a role that provides project support. Aspiring project managers will gain a thorough understanding of the fundamental ideas and procedures involved in project management as a result of this course's content.
PRINCE2 is an acronym that stands for "Projects IN Controlled Environments." It is a methodology for managing projects that is widely used and is especially common in Europe. A structured approach to project management is provided by the PRINCE2 certification. This approach places an emphasis on fundamental principles such as business justification, defined roles, and project control.
Certified ScrumMaster (CSM) : This certification is offered by the Scrum Alliance and focuses on Scrum, an Agile framework for managing complex projects such as Scrum Masters or who are members of Scrum teams. Collaboration, iterative development, and ongoing improvement are three tenets that are emphasised in CSM.
Six Sigma is not solely a certification for project management, but it does provide a structured approach to improving processes and managing quality. Six Sigma is often abbreviated as "Six Sigma." It is possible to earn certification at multiple levels, including Yellow Belt, Green Belt, and Black Belt, with each level indicating a different level of expertise in statistical analysis and problem-solving.
IAPM: International Association of Project Managers (IAPM) presents the Certified Project Manager (IAPM) certification. This certification focuses on both traditional and Agile methods of project management and is offered by the IAPM. Project planning, risk management, stakeholder management, and communication are covered in this course.
How to select the right certification?
It is important to take into consideration the structure or the body of knowledge that is associated with each certification. While other certifications may have their own unique frameworks or methodologies, the Project Management Body of Knowledge (PMBOK Guide) is the recommended reading material for the Project Management Professional (PMP) certification. Conduct an analysis to determine whether the project management principles and practises align with the method that you favour using.
Consider the importance of the certification within the context of your industry when making your decision. Certain industries, like information technology, construction, healthcare, and manufacturing, may give more weight or prominence to certain certifications due to their popularity or widespread recognition. To improve your chances of landing a job in your chosen industry, it is in your best interest to investigate the certifications that are held in the highest regard.
PDUs, or Professional Development Units, refer to the following: Find out the specific requirements for continuing education that are associated with each certification. In order to keep a lot of certifications, including the PMP one, you have to get a certain number of professional development units, or PDUs. Understand the ongoing commitment that is required in order to stay current, and check to see that it aligns with the goals you have for your professional development.
Opportunities for Progression in Your Career Do some research into the various career opportunities and steps toward promotion that each certification might offer. Some certifications may be preferred or required for certain positions or job roles, while others may open the door to new opportunities or higher-level positions. For example, some certifications may be required for certain positions or job roles. Think about the ways in which the certification can help you advance in your career.
Exam Difficulty and Cost: Determine how much it will cost you to take the certification exam, as well as any required training courses and study materials. It's possible that the costs associated with certain certifications are higher than those of others. In addition, you should think about the level of difficulty as well as the amount of time and effort needed for preparation. Consider the potential benefits the certification could bring to your career alongside the costs and the difficulty of obtaining it.
Investigate the Professional Networks and Resources Associated with Each Certification Do your research on the various professional networks and resources that are associated with each certification. Certain certifications grant the holder access to private online communities, discussion groups, events, and other resources that can offer ongoing support, and learning opportunities.
Consider your preferred learning style and how it aligns with the certification requirements when you are thinking about your personal learning style. It's possible that you'll need to study on your own for certain certifications, while others might suggest taking a training course or attending a workshop. Choose a certification that caters to the ways in which you prefer to learn and gives you the opportunity to effectively acquire the necessary knowledge and skills.
Global Recognition It is important to evaluate the certification's level of global recognition as well as its reputation. Broaden your career prospects beyond a particular geographic region if you hold a certification that is widely recognised internationally.
To Sum Up
Each certification has its own specific value and area of emphasis. It is absolutely necessary to conduct in-depth research on a variety of certifications and evaluate them in light of your particular objectives, sector of work, stage of career, and personal preferences. Talk to people who already have the certifications you're interested in getting. You can do this by consulting experts in the field, going to informational sessions, or participating in online forums.
Cover Photo by Andrea Piacquadio