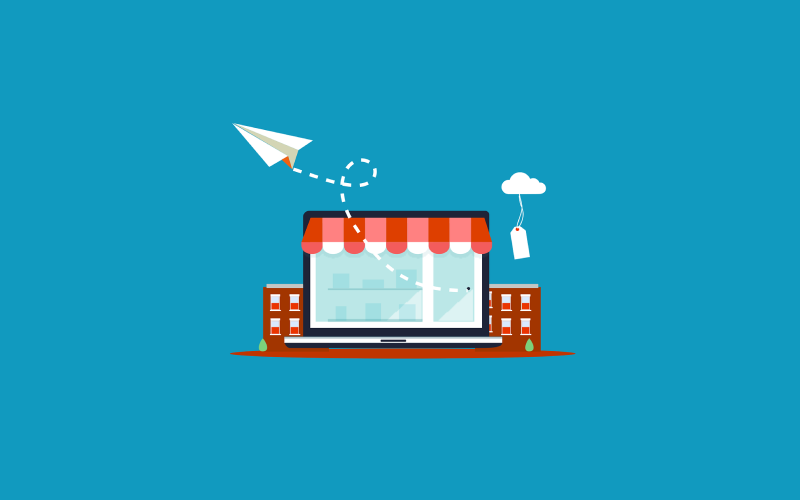 An online business needs to create a website if it wants to sell products – many will turn to WordPress for this. Some will take advantage of WooCommerce extensions since they provide the necessary tools to make an ecommerce site. If you own a WooCommerce website, then you might wonder how you can properly market it and gain more visitors.
We would like to share this guide with you so you can understand which resources you should utilize as you focus on WooCommerce marketing.
1. Email Marketing
Since millions of people use their email accounts each day, your business could find more customers through email marketing. Email marketing allows you to send longer messages and more information to people in comparison to social media posts.
You can use different approaches with email marketing to grab your audience's attention and convince them to visit your WooCommerce website.
Create email newsletters that include interesting information, stories, and updates about your business.
Send invitations that allow customers to take advantage of sales, programs, and other deals.
Use automated tools to personalize emails.

Personalization is the most effective email tactic, as shown in the image above. You can personalize emails by using your customers' names, offering personalized deals, and recommending products based on their previous purchases. In short, if you want to improve your email marketing, then you should personalize your emails.
2. Social Media Marketing
Social media has become one of the most convenient ways for people to stay connected with their friends and family. As an online business, you can't directly interact with your customers, but you can use social media as a platform to share your business and products with others.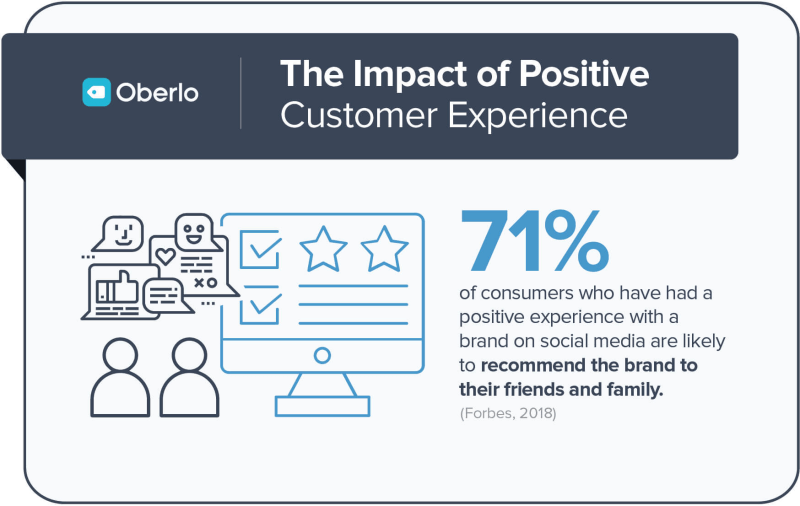 If you focus on having positive experiences with your consumers on social media, then 7 out of 10 of them will recommend your business to others. People value the opinions of those close to them, so you can use social media to interact with your customers and get them to say good things about your business. You could use these ideas to give them those experiences.
Offer discounts, mention sales, and create contests that people can see on your social media pages.
Interact with people by liking their comments, replying to them, and sharing their posts that involve your business.
Respond to questions that people send to your inbox on social media sites.
If you interact with others on social media, then they will develop a better relationship with your brand and become interested in it.
3. Referral Marketing
You can establish a referral marketing strategy as you give people incentives to bring you new customers. Sure, people like to share products that they care about, but some of them won't do this unless they receive something for their efforts. You can create referral programs that reward people for every new customer that they introduce to your WooCommerce site.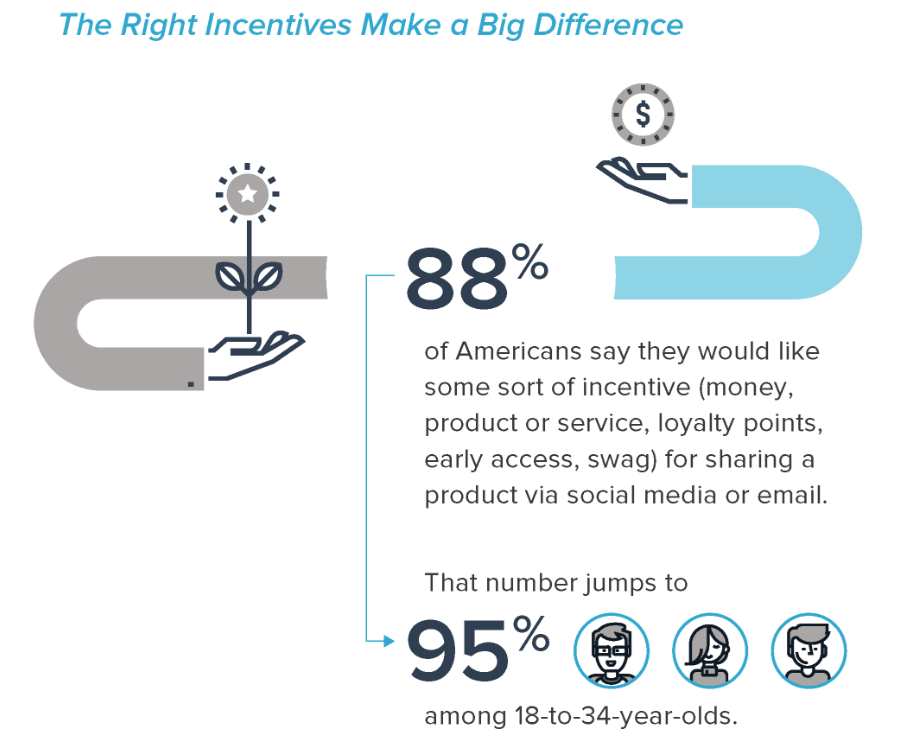 Nearly 9 out of 10 Americans would want to receive incentives when they share a business with their friends. This makes sense because people like to receive rewards, so you should look into referral programs that your business can implement. The points below will show you different rewards that your business could offer.
Give them credit to make purchases on your website.
Let them earn points that they can spend on swag or goodies.
Reward them with money or gift cards.
Since referral marketing allows you to reward people in different ways, you should find a system that will work for your business while making it appealing to your customers.
4. SEO
Search engine optimization (SEO) is when your business makes changes to its websites, pages, and content to better suit search engines. Search engines use algorithms to calculate the order that they will display websites when people search for different terms and keywords. Since you have a digital business, you need to improve your SEO if you want more customers.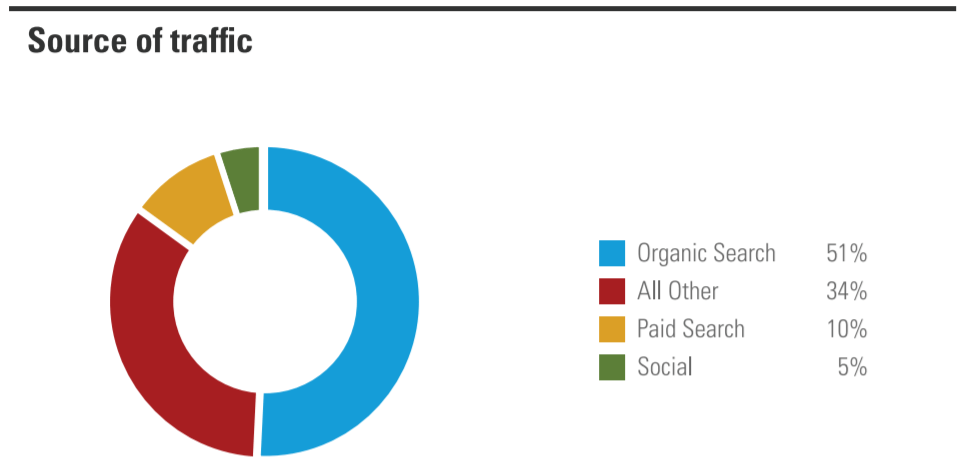 Organic search makes up about half of the traffic that websites get online. This happens as businesses focus on their SEO and do their best to move their websites to the front pages of search results. If you want to improve your SEO, then you should use some of these tips to help you out.
Recency matters to search engines, so make sure that you update your website or post new content regularly.
Add keywords and phrases to your titles, content, and URLs.
Focus on making your website faster by compressing your file and images.
Most search engine algorithms look for recent content, the keywords that users type in, and how quickly a website loads. After you apply these points, you can do more research and find SEO tools and software to further improve your website.
5. Paid Marketing
If your business can afford it, then you should look into paid marketing strategies. Paid marketing involves giving money to websites, influencers, and other people to share your ads or promote your content. For example, you could pay for ad space on Google so that your webpage can be on the front page for various keywords and searches.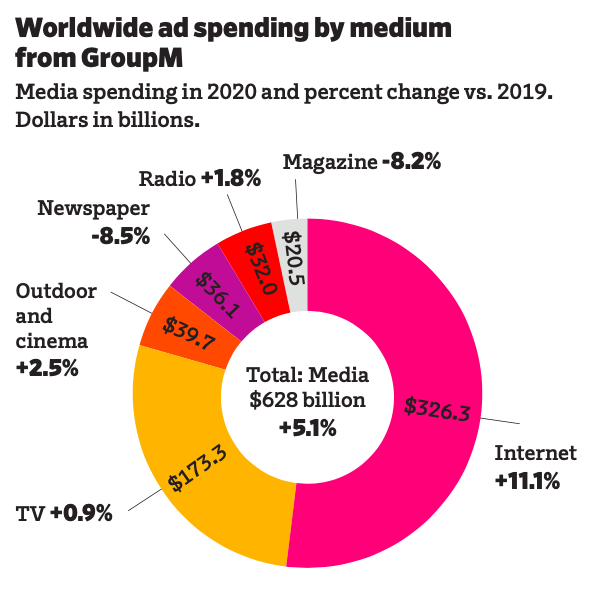 If you want to focus on ads for your paid marketing, then you should keep these statistics in mind. Half of the money businesses use on their ad marketing goes into online ads. This means that marketers realize that billions of people use the internet, so their ads will get the most views if they focus on digital marketing.
Remember that paid marketing goes beyond posting ads on a social media page or a website's sidebar. You can also pay influencers to promote your products to their followers or you can collaborate with businesses and have them endorse your website. As you consider your options, you will be able to find the best paid marketing strategy for your business.
Concluding Comments
If you want to see more sales and visitors on your website, then you need to focus on WooCommerce marketing. Doing so will allow you to interact with potential customers while giving you the opportunity to turn them into customers. If you apply the techniques mentioned in this guide, then you will improve your online presence and grow as a business. On a related note, you might want to check our collection of WooCommerce WordPress themes.