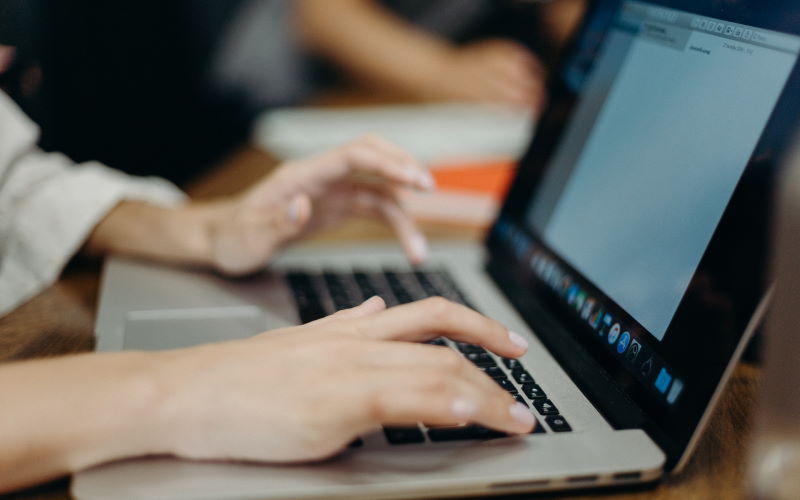 If you have just received a PDF document, you might be frustrated at how little you can do with it. But rest assured, that is just because you don't yet have the right tips and tools to edit and manage your Portable Document Format Files!
It is true that, originally, Adobe created the PDF to facilitate the reading, sharing, and storage of documents across all devices. And, yes, editing PDFs isn't as easy as viewing them! But there is still plenty you can do with these files – even if you weren't the one who created them. Get
Started with the tips below!
Making a PDF File Editable
The first question you need to answer is "how do I make a pdf file editable?". That is because you'll need to be able to access the wealth of editing features and functionalities today's PDFs offer.
There are two main options to edit your PDF files. You can either convert it into an editable format (i.e.: Word file) or edit it directly using online tools such as Adobe Acrobat or PDFSimpli.
Once you have access to a range of editing tools – including file merging, translating, inserting text, reorganizing pages, and extracting media – you can go ahead and modify your PDFs to meet your needs.
Converting Your PDF to Other Formats
Learning how to convert PDF files to other formats is the first skill you'll need to master. For example, you might receive PDF files with data and graphs, which are far easier to understand, use, and visualize if they are converted into Excel documents.
Additionally, editing PDF text documents after they have been converted to Word files is much more straightforward.
Once you have edited your document, you have the option to save it back in PDF before sharing, so you can still take advantage of the ease of use and high readability of the Portable Document Format.
Merging, Combining and Splitting Your PDFs
If your personal computer or business laptop is overwhelmed by the number of PDF files accumulated over time, there is one alternative to deleting your documents worth considering: merging your files.
Combining up to 100 PDFs is extremely easy – it can be done by following simple step-by-step instructions, and it allows you to reorganize and streamline your documents' content. A single, comprehensive PDF file is also easier to share.
Oppositely, if you have received a long PDF with a low readability score, splitting it into multiple, easy-to-navigate files can make its content easier to visualize and use.
Extracting and Organizing Your PDFs Pages
Extracting and removing pages from your PDF files allow you to simplify the entire document, reducing its size and making information easier to find. When used for workflow and guidelines, this tip allows you to boost productivity levels and communication efficiency.
You can extract and reorganize the pages of your PDF by using Adobe Acrobat or specialized tools such as PDF Eraser and PDF Page Delete.
Encrypting Your PDFs for Security
The greatest advantage of PDF – its ability to be opened in any OS and with any browser – is also its main vulnerability. So, it isn't surprising that PDFs have been weaponized by threat actors to carry out cyberattacks, phishing, and ransomware attacks.
And, now that cyberattacks are growing in frequency and intensity, it has never been more important for users to protect themselves and their businesses.
Recognizing and avoiding malicious PDFs are undoubtedly important steps to take. Additionally, signing your PDFs can add a layer of formality.
But the best way of securing your files is by adding encryption and passwords. You can do so by following the easy steps on the "security" panel of your Adobe Acrobat interface.
Customize Your Files
Lastly, no matter who created the PDF file, you can entirely customize your reading and sharing experience. Once you have received your PDF, you can highlight and remove text, convert the document into an image format, add bookmarks, or insert media.
Every month, new functionalities and software become available to PDF users, allowing them to expand the possibilities of their PDF files. Just keep an eye out for the latest updates!