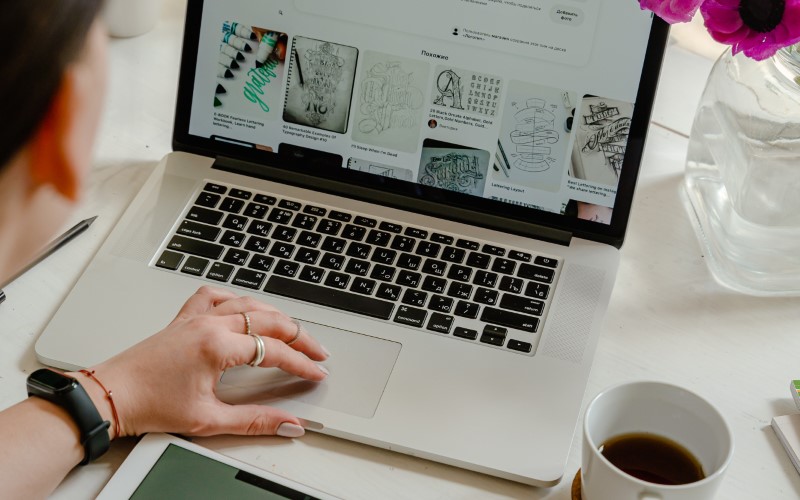 The unsung heroes of the IT department are definitely the people who work in the design team. These are the people who have to carry the balance between creative freedom and the client's wishlist. However, designing, UX work, and every other aspect of this job, is a lot more than just the client and their wishes. It is also about keeping up with the other teams, collaborating with one another like a well-oiled machine, and making use of every tool that can help the team collectively excel.
When you feel that good resources and a team with adept knowledge of designing, might be all you need to run your projects successfully, you might be overlooking some important potential roadblocks.
For example, firstly, people from the design team have to be in a constant back and forth with the content, marketing, sales, as well as development teams. Since the same information is going to be shared among different teams, you bet some of that intel is going to get lost in translation.
Secondly, being in the design team would not limit the communication within teams to just sharing information. A lot of the communication will pertain to asking for and receiving feedback from various parties.
These are just two instances where you can see that it is incredibly hard for a person from the design team to keep up with the ever-persistent management as well as collaboration issues.
With this article, I would like to enlighten you with the knowledge of some select tools that might help you automate your work processes, bring clarity to your workflow, and, additionally help you with the aforementioned collaboration issues.
Top Collaboration Tools for Design Teams
There are certain tools out there that help you bridge the communication gap between the design team and all others. These tools don't just help teams chat or message, but also collaborate in various other more expressive ways. The below-mentioned tools will definitely help you get your house in order and bring the whole team together in a more constructive way.
Let's have a look at them one by one:
#1 ProofHub
ProofHub is a project management and collaboration tool for design teams that can successfully help teams to come together and get work done effectively and efficiently. The most notable factor about ProofHub is the immensely vast ways in which it helps the design teams be on the same page. The amazing features that make all of this possible are, mainly:
Instant Messaging

: ProofHub offers a built-in chat feature that helps you stay connected with your people all through the day. It allows you to share links, documents, suggestions, and doubts on the go.

Discussions

: With ProofHub you also get a dedicated space to carry out real-time discussions; just create a discussion topic, add people to it and you are good to go – it renders the whole process of meetings and brainstorming completely superfluous..

Notes

: Teams can use it for creating a knowledge base that can help the design team work with a defined code. This ensures consistency and brings the chances for miscommunication down to a minimum.

Proofing

: ProofHub comes with a state of the art proofing feature that helps teams share their views as easily as they can through annotations that makes the review and approval process effortless.

File Sharing

: As a design team member, you are likely to lose past versions of certain files, ProofHub helps record and organize all versions of the same file in a dedicated secure space.

Third-party integrations

: It also integrates with third-party apps like Dropbox, Box, OneDrive and Google Drive and more to give you a central place to access all your files and data.
#2 Bit.ai
Bit.ai is another great tool for design team collaboration. It has some admirable features to help your teams maintain a seamless connection throughout the life of your project. There are no chances of delays or miscommunications with this tool, and here's why:
Integrations

: Since it is possible that your design team uses tools that are not used by the other departments, Bit.ai comes with integrations with tools such as Behance, Figma, and Canva, etc for effortless transition across platforms.

Communications; uninterrupted

: It helps teams collaborate through elaborate conversations, discuss ideas, and share work across platforms with internal teams, other departments, clients, and stakeholders.

Design features

: There are some exclusive features for designers in this tool, for example, it helps you upload files and then generate previews for presenting your ideas to the key stakeholders.

Library

: Bit.ai also helps you manage your files by creating a dedicated library for your documents, passwords, and media files.
#3 Airfocus Gantt Chart Maker
Airfocus Gantt Chart Maker is used to define the project's start and categorize each member's role. Using this software, you will learn how to make a Gantt chart for every project. It helps avoid any last-minute confusion and ensures that the work is equally divided among designers with their respective deadlines, making everyone aware of each other's tasks. Airfocus is a dedicated prioritization tool that can help create constructive roadmaps, boosting the team's productivity.
Prioritization Templates

: The platform consists of multiple ready-to-use templates to build useful Gantt charts.

Integrations

: Airfocus allows extensive integrations to your favorite prioritization tools like Trello, Jira, Clubhouse, Asana, Azure DevOps, Clubhouse, and Zapier.

Multiple Users

: Admin can easily add team members to make quick decisions and efficiently create a roadmap.

Customizable Data Sharing

: Allows to restrict or grant file access to team members according to their job roles, which helps maintain project privacy without disturbing the workflow.
#4 Smartsheet
Smartsheet is another collaboration tool that has a lot of features to accommodate your hard-working designers. Not only does this tool help the team effectively collaborate with other departments,it also helps them manage their tasks and track milestones. If I were to highlight some of the best features of Smartsheet, I would like to mention how easily it helps you:
Plan

: Smartsheet helps you come up with a workable as well as the functioning workflow that actually works well for the team.

Track

: It facilitates tracking with elaborate dashboards and custom workflows that help the manager keep track of progress.

Manage

: Smartsheet actively helps the team organize files, collaborate through a very easy-to-use interface, and manage tasks effectively.

Report

: It helps teams with tracking and accountability through automated reporting features.
#5 Chanty
Chanty is a go-to tool for keeping the communication and collaboration channels untangled. It's context-based discussions threads aren't the only way in which this tool makes the ride easier for design teams. It also has the following amazing features that make it a useful product:
Streamline

: Streamline your workflow and track tasks with ease using Kanban boards in Chanty.

Easy

: Chanty is easy to use and allows you to turn messages into tasks with its accessible features.

Control

: It allows you to orchestrate selective collaboration by helping you choose the permissions and roles for everyone in the team.

Communicate

: It helps you communicate and stay in the loop by allowing you to send instant messages, make calls on the go and leave voice notes.
Proofing/Annotation Tools
If communication and collaboration are your main issue, it is clear that your design team is having trouble explaining their limitations and, in turn, the stakeholders are unable to fully express their needs in detail. Here are some tools that can help teams give insightful as well as actionable feedback that is actually helpful to everyone involved in the process:
#6 WebProof
WebProof is an online proofing solution that can help teams with giving and receiving feedback. This tool can help you understand the needs of the clients with more clarity and receive more actionable feedback. Here is why you will love this tool:
It comes with a built-in proofing tool for documents that helps you provide your insightful feedback in real time.
It helps you provide elaborate comments and make corrections to your design document all at once.
Attach any format file you want to share with your team or superiors completely hassle-free.
It provides you an easy way to revisit old versions of the same file.
#7 Filestage
Filestage is another renowned proofing tool that can benefit design teams in a lot of ways. It is a review platform that can help you give away a lot of articulate information as feedback for any kind of file in virtually any kind of format. Here are some of its more pronounced features:
It comes with numerous tracking features that help you keep tabs on the progress of the project.
It is a consolidated platform for clients as well as stakeholders to provide their inputs using the feature of comments.
It is easy for the team to come together with other teams because of the easy-to-use annotation features.
It also leaves you some room to view and manage your project with the facilitation of many integrations that work seamlessly.
#8 zipBoard
zipBoard is another great software that can automate your reviewing as well as feedback process without giving your team a hard time. It works across platforms and comes with numerous solid integrations which can make it a real asset for your design team. Here are some of its most noteworthy features:
It helps users provide actionable insights with the feature of comments which can later be resolved and replied to with ease.
It helps you gather feedback on virtually all types of files that carry your content. It supports all formats for files like PDFs, images, and HTML files, just to name a few.
You get to add as many files/file versions as you want to your feedback comments to make your review airtight.
It has a very solid foundation of integrations with many collaboration and project management tools such as JIRA and Slack.
#9 Ziflow
Ziflow is a review and approval tool that helps teams provide and receive extensive feedback on various kinds of files and documents. This tool is one to hold on to because it comes with the following great features:
It supports more than one hundred types of file formats which makes it easier for UX teams to work across platforms and tap different client bases.
It helps with version management and allows you to conduct comparisons between various files.
It is an exceptionally easy-to-use platform to provide reviews through annotations and comments.
It is a very customizable tool that will adapt to your every need. You get to make it completely your own.
Design Team Engagement Tools
Another branch of tools that a design team could use to create a seamless space for collaboration is engagement tools. These sorts of software platforms can help teams express their concerns, ideas, and plans in a more expressive way. Additionally, these tools can also help clients and key stakeholders express their wishes and requirements in a better, more elaborate manner.
#10 Hyperise
Hyperise is an extensive personalization tool that can easily customize your website to create a hyper-personalized sales funnel. The tool empowers marketers to create personalized content for their potential customers and boosts dynamic personalization efforts. It offers an open canvas to designers, which allows them to avoid any technical procedure to make changes.
It integrates with 100+ tools to help designers make it a perfect masterpiece.
It allows you to effectively personalize websites, emails, Linkedln or sales funnel without a single line of code.
It saves a lot of time through its extensively advanced personalized automation functionality.
It gives designers a lot more flexibility and helps them to bring out their best results.
#11 Venngage
Venngage is an infographic and presentation tool that can help your team come up with a concrete idea of what they would like to see in their product in a very elaborate and easy-to-comprehend way. It helps designers create robust designs that can be easily shared and reviewed across platforms. Here are some of its best features:
It can help you plan out your whole work process with the help of elaborate infographic designs.
It is easy to use and comes with a number of widgets to help you with easy navigation.
It helps create designs in free form which allows the user a clean slate to begin their operations.
It allows for designs to be shared within as well as across teams with its many collaborative outlets.
#12 Lucidpress
Lucidpress helps designers work on a seamless platform to create amazing designs and readily share them with key stakeholders. This tool can help you easily achieve the following:
You get to choose from several design templates before you create something spectacularly lucid and intelligible.
It helps you welcome your ideas to life with many features to turn your design into a visual masterpiece.
It helps you effortlessly embed your designs into emails and publish them on webpages.
It also helps you post and share designs as print-ready files which are convenient for everybody.
#13 Visme
Visme is another tool that can help you present your ideas and express your creativity in a more elaborate and easy-to-comprehend way. This tool offers the following features in an easy-to-use interface:
It helps you build and share presentations and infographics so you get to illustrate your ideas in a more elaborate way.
It comes with many predefined templates to make the job easy for you.
Visme even helps you create videos and graphics to make your meetings more productive and help you be on the same page with your colleagues.
It comes with an offline mode to help your unstoppable teams hand in their best work.
To Conclude
Whether you are looking for an optimum solution for time management, project management, effective collaboration, or an easy way for the whole team to come under one roof to share plans and ideas, automating your processes is the best way to achieve a streamlined path to progress.
This is especially true in the case of design and UX teams where managing all of this is hard due to a lot of reasons. I hope this list of tools narrows down your choice for platforms that can sort out the work processes for your design teams. I want to leave you with the thought that we must put in considerable efforts to discover more and more ways to bring a flush of productivity and clarity to work every day.
Cover Photo by Anthony Shkraba from Pexels