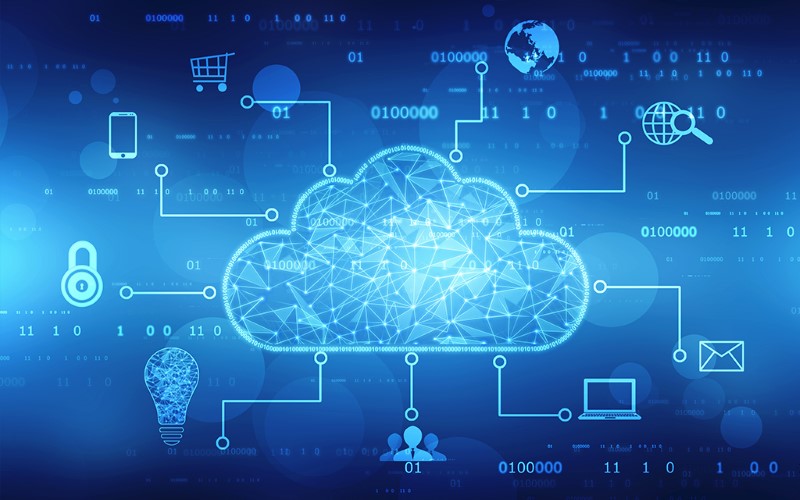 It is estimated that the cloud computing market will hit a whopping $ 791.48 billion in net size by the year 2028. The growth will enable greater agility for businesses, expand service delivery and open new opportunities to experiment with innovative business models. However, even as modern companies look into the future of ecommerce with renewed confidence powered by cloud computing, the issue of cloud security vulnerabilities remains a salient concern.
More organizations are willing now more than ever before to encourage team collaboration through on-demand software as cloud computing becomes the mainstay of modern business. Even then, these enterprises must understand the security concerns that encompass the growing dependence on cloud computing.
There's so much your business can gain from SaaS as cloud computing takes the business landscape by storm. Even then, you must be on the lookout for these top security issues as you embrace SaaS.
1. Unauthorized Access
A recent revelation that nearly 40 million T-Mobile users had been hit by a data breach sent shockwaves down most business owners' spines. As the access to the internet and the use of cloud computing hits a record high, companies using cloud computing approaches will need to rethink how they can deal with the issue of unauthorized access to data.
Your employees are most likely leaning more towards cloud solutions more so during this Covid-19 pandemic. The possibility of these employees accessing your systems through mobile phones, home tablets, and desktops is high. Unfortunately, such unregulated extents of system access create a loophole for software security breaches on your software as a service platform.
Improper handling of data by members of your staff could easily expose your cloud system to probable intrusion. You may need to consider constant vulnerability evaluation, which helps keep your systems in check for any potential exposures to malicious activities.
2. Hijacked Accounts
Account hijacking is not a new phenomenon. However, with the implementation of cloud computing, your organization may be susceptible to changing techniques in account hijacking. Hackers have devised new approaches that abet their ability to falsify and manipulate information through compromised credentials.
Modern account hijacking involves the use of scripting bugs or reused passwords. Such techniques make it easy for attackers to detect then steal account credentials with malicious intentions. If your organization is used to a shared cloud access platform, you risk facing cross-site scripting bugs capable of enabling phishing and keylogging.
The use of multifactor authentication is among the surest ways to manage the risk of account hijacking. Multifactor authentication hardens your cloud administrator credentials on top of managing recurrent risks. Other solutions include segregating duties while also verifying all access protocols as one of the vital internal measures.
3. Insider Threat
We all guard our systems against an external aggressor. If your business runs on a SaaS platform, it's high time you also realized that an attack from within could cause serious security concerns. Insiders could use the cloud computing system to access customer accounts, financial information, and other sensitive files with malicious intents.
In some cases, insider threats could be due to accidents or malware but not necessarily malicious intent. You may trust your in-house team with running and managing the SaaS platform, but it takes scrutiny to ensure that such insiders do not compromise the system for personal and often malicious intent.
Over time, approaches such as enterprise-wide risk assessments have provided lasting solutions to help curb insider threats. Insider threats awareness programs can also help keep your cloud computing system in check. Overall, cloud storage compliance protocol remains one of the surest control measures against the risk of cloud insecurity, including insider threats.
4. Insecure APIs
Most members of staff prefer customized cloud experiences. The use of application programming interfaces often helps achieve a personalized experience for such users. Even then, these APIs often pose a considerable risk to your cloud computing system due to the possibility of compromises.
Unless you ensure authentication protocols before your staff can customize their cloud experiences, you risk facing security breaches. You may also use effective encryption measures to limit who and when to customize your SaaS platform. This is important because vulnerability often occurs during close communication between applications.
5. Shared Vulnerabilities
When using the software as a service to undertake routine cloud computing processes, safety must be a shared responsibility between the provider and the client. Some risks emerge because the provider fails to protect you against the risks that may unfold when using SaaS.
Unless your provider also commits to protecting your passwords or ensuring access restrictions, you may end up in trouble. Clients and providers have a shared responsibility to keep your cloud computing platform safe and secure. The person manning your on-demand software remotely has an equal role to play in keeping the system safe and secure.
Avoid these Cloud Computing Issues for a Secure SaaS Experience
The use of SaaS or on-demand software provides new opportunities to exploit the benefits of cloud computing. However, these benefits also come with evident security concerns. Unauthorized access, hijacked accounts, insider threats, and shared vulnerabilities are among the most common issues you must grapple with as a business. The good news is that you can always consider varying solutions to help you address such existing risks.