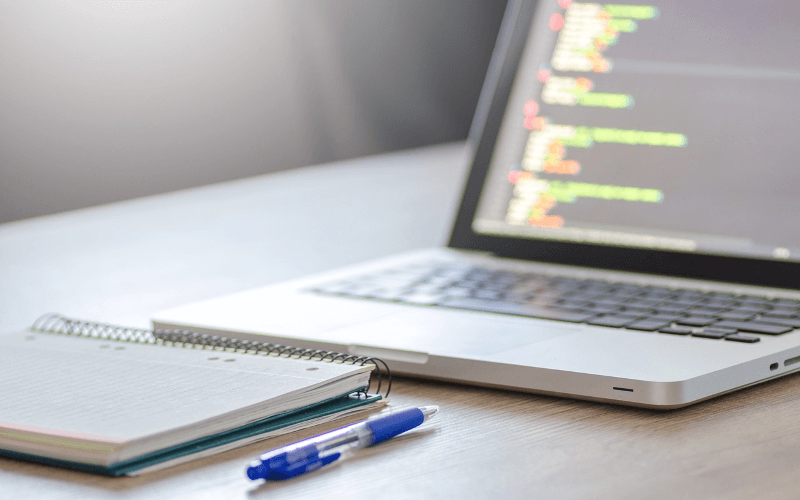 Want to create responsive and stylish websites quickly but don't know which framework to choose? This article will help you to choose the best web building software.
Table of contents:
Great demand – great supply
Every year the number of software development tools is growing rapidly. Finding the right solution is critical, as software usability simplifies the development process. Luckily, modern solutions are designed to simplify tasks for developers as much as possible. Until a few years ago, development devices did not have such a wide arsenal of functions as they do now. But thanks to these changes, developers can now use proven libraries instead of writing functions themselves. This saves time and speeds up the development process. Never before have web developers had so many opportunities to create web pages. However, it is very easy to get lost in suggestions and miss out on the tool that suits you best. In this article, you will learn about the 4 best software for website designing.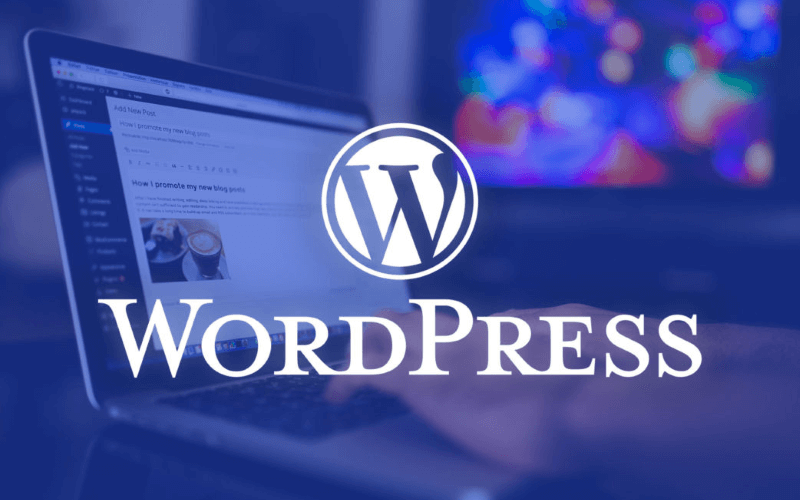 WordPress is the most popular web development platform. It can help you create any type of website. WordPress features and settings allow you to create unique designs and implement ideas without restrictions. Some people think that you don't need to know how to code to work with WordPress. This is not the case, as you still need to know how to code in order to set up and manage WordPress. It offers just unlimited web development options. For example, web developers can integrate third-party services using plugins or code snippets. WordPress offers ready-made themes that you can customize to suit your preferences.
Since WordPress is the most popular website building software, you can find a wealth of useful materials on the Internet. You can be sure that there will be an answer to any of your questions.
WordPress is an open-source platform, which means you can customize or create new features. In addition, the platform offers an almost limitless number of plugins. Anyone can contribute plugins, which is why WordPress has a huge library for website development. This flexibility is one of the main strengths of WordPress.
Users are offered a free version, as well as 4 paid plans that can be paid monthly or annually.
The main benefits
Provides free version;
An infinite number of custom plugins;
A great worldwide community and a huge library of resources to explore;
Offers integration with third-party resources.
Weebly is considered the easiest builder for aspiring web developers.
Weebly is an intuitive and simple drag and drop builder. It includes over 40 different themes for mobile devices. The tool is distinguished by its extremely simple and intuitive design interface and e-commerce capabilities.
Weebly is aimed at novice developers or slightly advanced users. Due to the fact that the constructor is super intuitive, even the most novice web developer will understand it. It allows you to add your own code, thus making your website more unique with special features. In addition, with Weebly, you can track performance metrics and customize SEO using marketing tools. For each type of site (store or ordinary one), users are provided with a different control panel.
The visual editor offers users a customizable template that can be edited by changing various parameters. For example, you can add widgets: slideshows, maps, feedback form, etc. Also, the constructor has a function to insert your own HTML code. You can add multimedia objects such as YouTube videos or flash animations to your site. There is a free version, as well as 3 paid ones: Personal for $6, Professional for $12, and Performance for $26 per month.
The main benefits:
Super easy to use, no additional practise needed;
Offers a wide range of Weebly's apps and third-party ones;
Team management – users can work together by providing access to the web-site template;
Responsive themes and templates make it easier to adapt to different devices.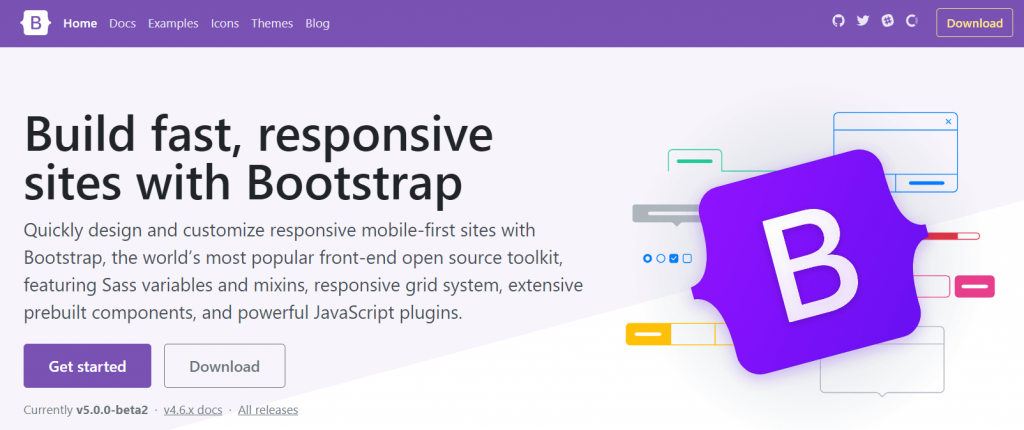 Bootstrap is the most widely used HTML, CSS and JS library. With this tool, you can create web pages much easier and faster. Bootstrap is supported by all browsers and provides a flexible process for creating web page layouts. This website building software is not suitable for complete newbies. However, any developer with HTML and CSS layout skills can start using Bootstrap. It is an incredibly easy-to-use platform and has extensive documentation on the Bootstrap site. Webpages developed with Bootstrap are fully responsive, which means they are accessible for mobile phones, tablets and desktops. On Bootstrap you can find a structure with a Grid System, built-in functional components, various styles and forms. In addition, Bootstrap provides a large number of jQuery plugins that will make your site more interactive. Real professionals in their field use Bootstrap for their projects. For instance, Akveo used it for the Angular dashboard NgX Admin.
The main benefits:
Ability to create responsive websites;
Cross-browser compatibility;
Stylish consistency – all Bootstrap elements are in harmony with each other;
Ease of use, since only basic layout knowledge is required to work.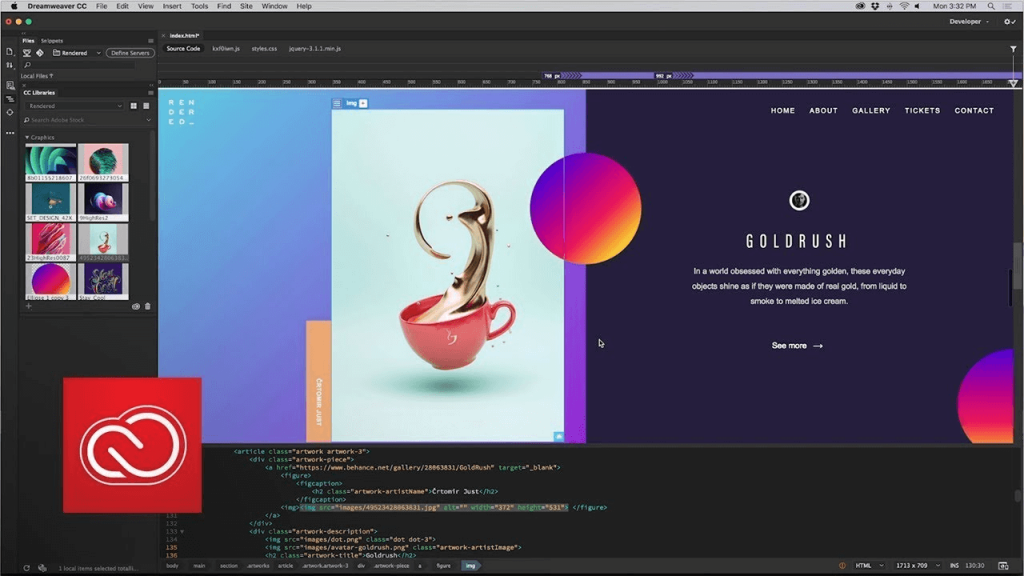 Adobe Dreamweaver is considered one of the trusted website building software. For beginners, this platform can seem daunting, especially if you are not familiar with the HTML markup language. Basically, the functionality of the program is focused on creating HTML and CSS code. Adobe Dreamweaver integrates well with other Adobe products. For example, first, a layout of the future site is created in Photoshop, then the code is written directly in Dreamweaver, and the animation for the site is developed in Flash. The program simplifies the process of writing code as much as possible through highlighting and code auto-substitution. Adobe Dreamweaver is a professional web development application. The software provides an integrated environment for creating standards-based web pages.
The main benefits:
Visualization of written code;
Git support;
Creation of websites conforming to coding and syntax standards;
Ability to create templates based on your code;
Error auto highlighting and auto substitution.
Final thoughts
Overall, there are a lot of web development tools now and each of them has its own unique features. Even a novice developer can use web page development software. There are tons of reference materials and tutorials on the Internet for help. However, these four tools are the most popular and reliable in 2021. Adobe Dreamweaver is great for you if you want to write code yourself. While WordPress, Bootstrap and Weebly are great for beginners and advanced users. Choose any of them and you will definitely not regret it.