After many discussions, tests and lots of coffees, we are ready to share with you the best 30 web tools and services that will be your long-time partner, especially if you are a web designer or developer. You will find the best logo design builders in the market, website and landing pages creators, icon libraries and many other excellent solutions.
Let us know which one you already use or you plan to use it.
Tailor Social – The Smarter Social Media Management Tool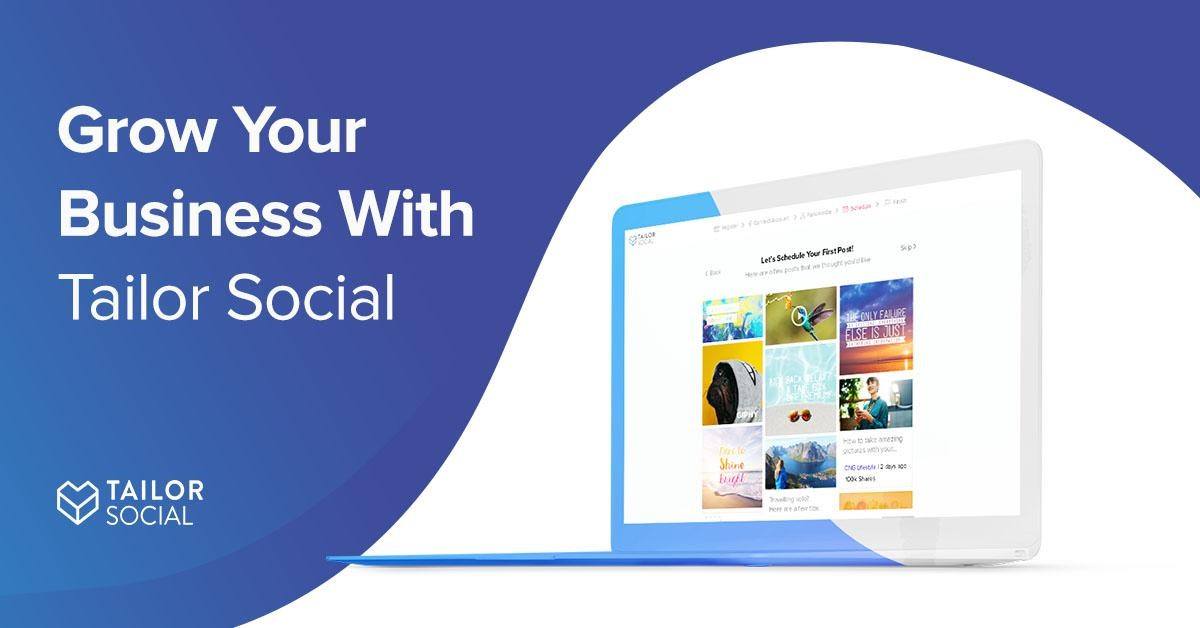 Tailor Social is a new social media management tool from Tailor Brands the logo design company.
Tailor Social offers a suite of tools that let you easily manage your social media marketing – it finds content, populates your upload schedule, and measures the performance of your social posts all in one platform.
To populate your calendar, you can use Tailor Socials' Content Guru, which will ask you for some preferences regarding the type of content and posts you'd like to see before creating an initial schedule of posts. You can also take full control and design your posts according to your needs by using the platform's social post designer. Here you can select from Facebook or Twitter covers, social posts, or even Facebook ads.
When you have finished designing and customizing your social media content, you can actively run your campaign, or choose instead to set it on Autopilot. In this mode, Tailor Social will both populate your content calendar and handle uploading directly.
If you have a single account to manage, you can choose the Basic plan for $10 a month. If you need more accounts, or have teammates who also need access to your calendar, you can opt for the Professional plan at $15 a month which features up to 7 accounts; or the corporate plan for $50, which grants access for up to 30 accounts to manage simultaneously.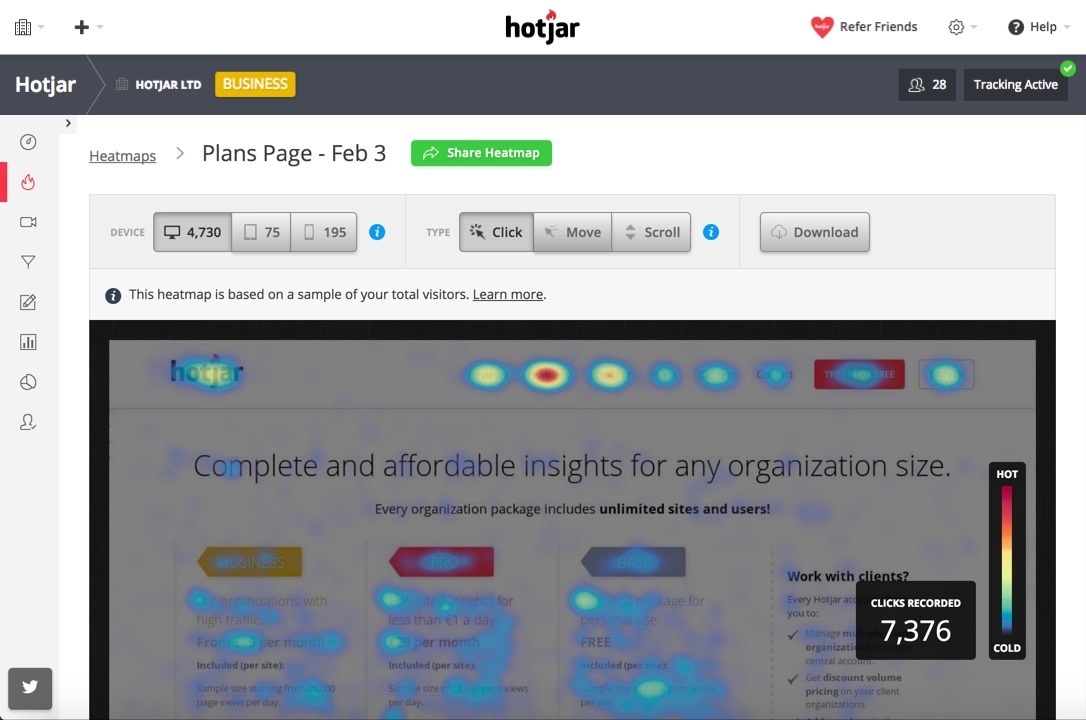 Hotjar is the preferred solution by more than 210,000 companies, from small startups to Fortune 500 huge corporations. It will help you see how your visitors are really using your website. Heatmaps will show you where visitors click, tap, and scroll. Recordings will offer you videos of people behavior. Find out what matters to them and what you can improve. These insights are offering website owners quick and affordable ways to make improvements.
You have a shop and you are looking to increase conversions? Hotjar will tell you where people drop off, on which page and which step. Everything is easy with Hotjar and enjoyable, there is no need to have any special skills or knowledge.
This powerful solution is perfectly adapted in terms of pricing and functionalities, there is a free forever plan, a budget package from startups and different plans for companies and agencies.
Register for the free plan in seconds, you don't need a credit card.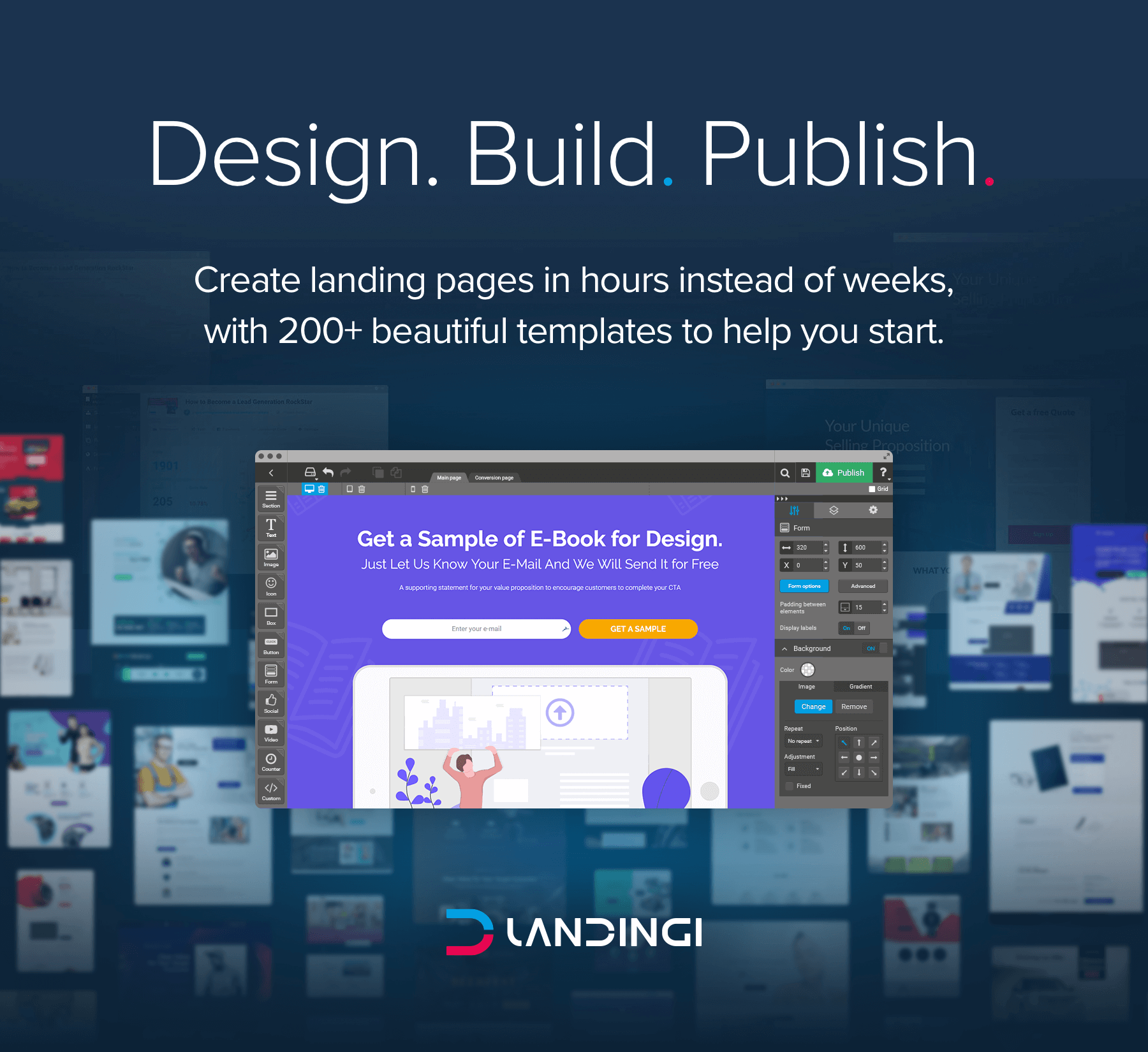 With more than 4,000 companies using it, including the well-known PayPal and SonyMusic, Landingi is the first to come in our head when thinking of creating highly converting landing pages. It takes a couple of hours to do it and marketers and designers are appreciating it for being easy to use, they don't need any coding skills or special knowledge.
You have 200 excellent templates to choose from, 5,000 free images, 800 Google Fonts and a powerful drag-and-drop builder that will ease the process. Everything you need is there and it will help you boost conversions and have happier visitors.
Register for the 14-day free trial, you don't need a credit card. Pricing starts at $39 paid monthly.

Designers and marketers recommend Orion as one of the best icon libraries on the web, is packed with 6,014 gorgeous icons that are offered for free, and a powerful web App that loaded with advanced functionalities that will help you customize and organize them. With prices that starts at $5 per month, you can have access to the pro plan with an extra 2,599 premium icons that will be added to your collection. Browse Orion and pick what you need.
They also have a fall deal with an exclusive 68% discount for the forever Pro version:
https://orioniconlibrary.com/falldeal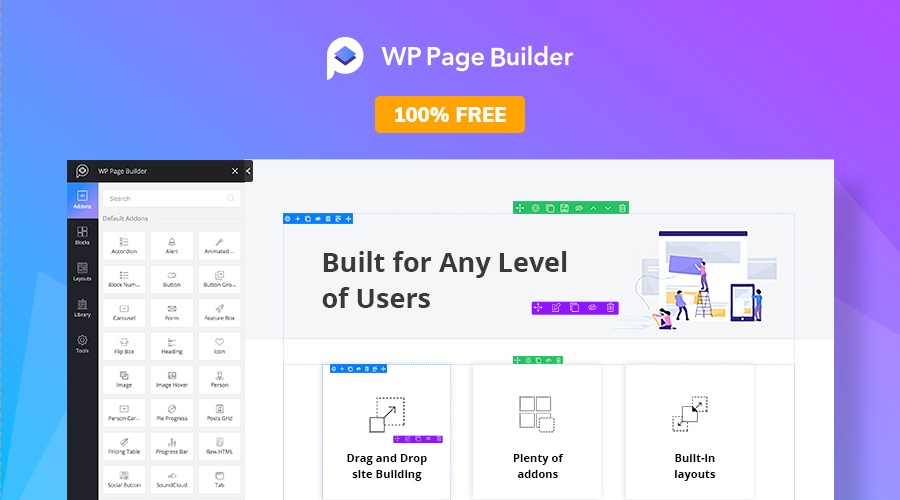 Whenever you want to build a stunning WordPress website or add pages to your existing one, use WP Page Builder, it is a very powerful builder that you can use for free. It's fully loaded with great features and functionalities that will make your website look great, all of that without requesting you any coding skills or previous experience.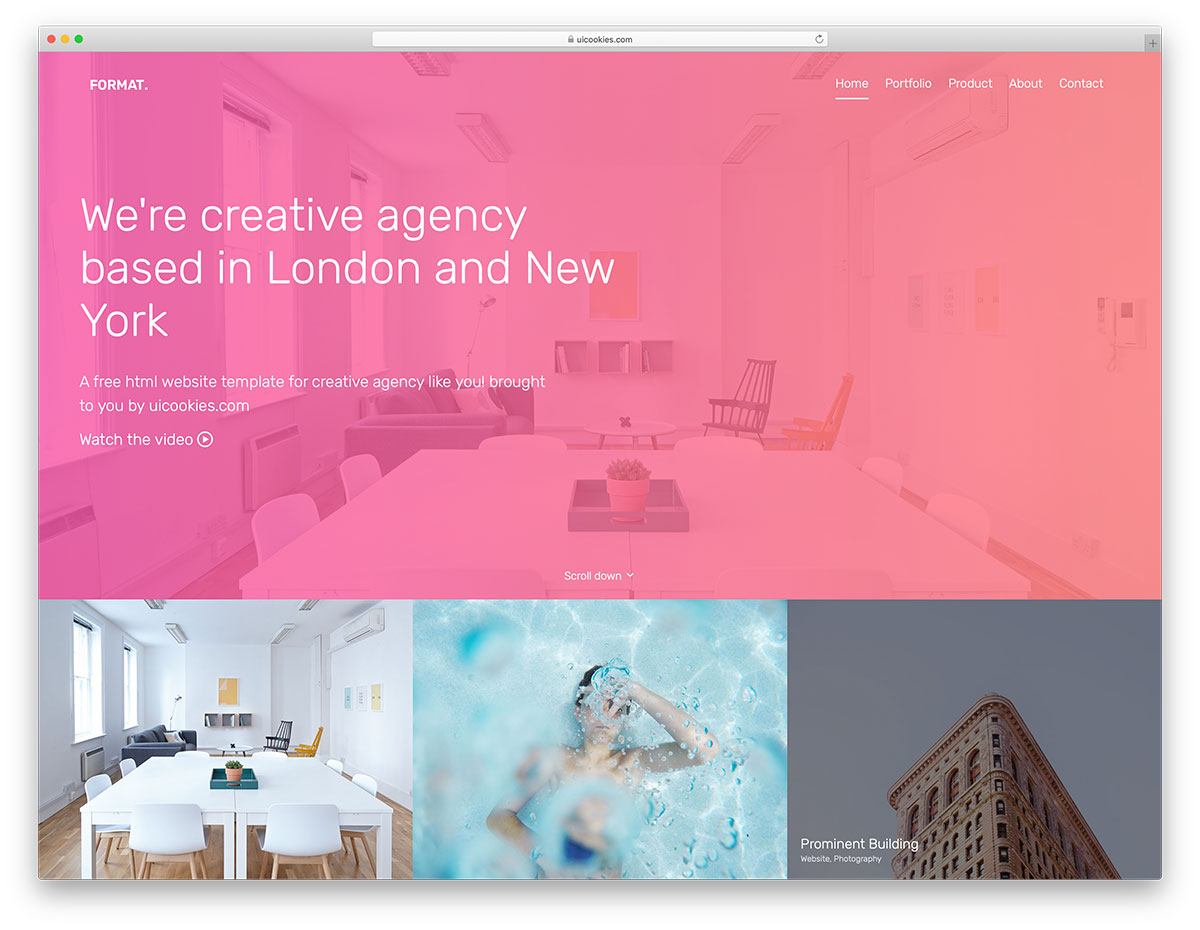 Format is a pixel-perfect, free to use and fully loaded with powerful features portfolio theme website. What everybody loves at Format is that it looks amazing, it can be fully customized and it is lightning fast. Try it for your next project.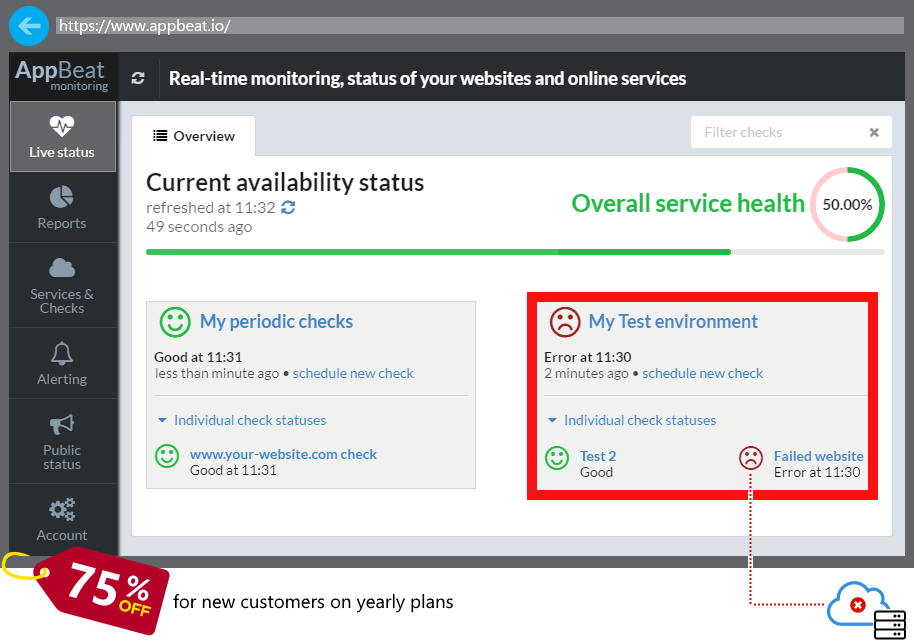 Investing lots of money in your website to increase traffic is worthless if your website is down and your visitors cannot access it. You can easily solve this potential issue by having AppBeat on your side. It is a powerful real-time monitoring service that will show you the status of your website, domain, ping, email and others.
Let AppBeat monitor your website.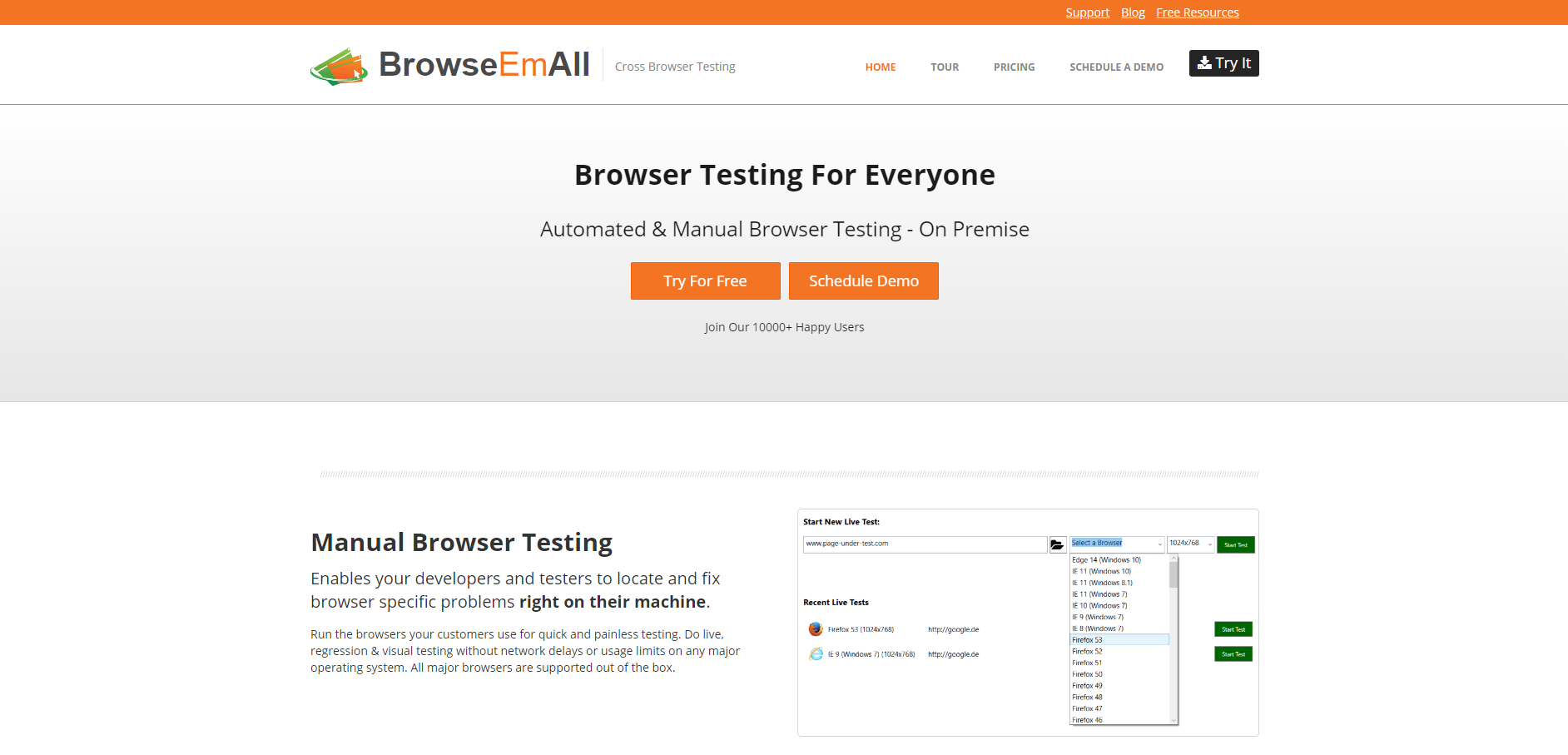 BrowseEmAll is one of the best cross-browser testing solution on the market that supports both manual and automated testing. There are already 10,000 happy users of this service that is packed with many excellent features and functionalities. Try it.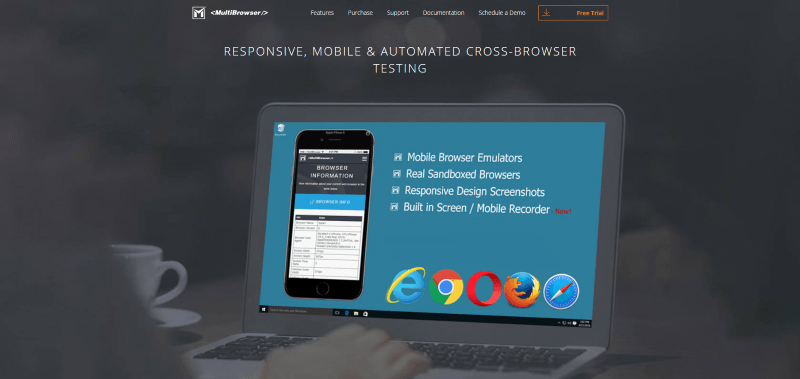 MultiBrowser is another powerful cross-browser testing service that supports manual and automated testing. You will find several functionalities that are very important for every developer: mobile browser emulators, real sandboxed browsers, responsive design screenshots and the built-in screen or mobile recorder.
Sign-up for the free trial.
Codester is probably the best marketplace for web designers and developers where they can buy and sell(for an additional income) ten of thousands of premium PHP scripts, app templates, stunning website themes, plugins and much more.
Always check the Flash sale section where hugely discounted items are being sold.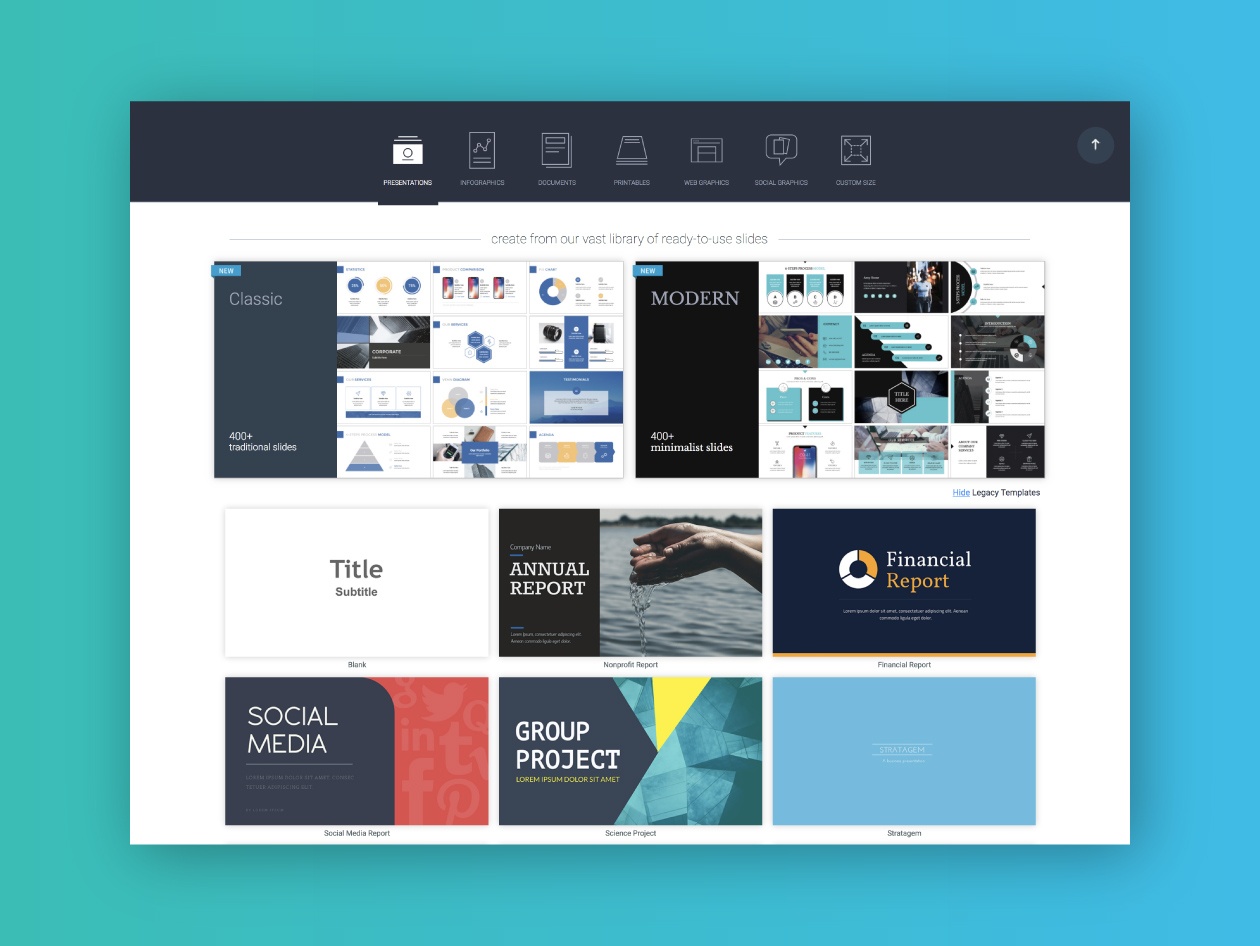 Visme is truly a first of its kind – a "no tech or design skills required" content creation tool that acts as everything from a line graph maker to a presentation solution to an Infographic tool and more, all at the exact same time. It's easy to use and undeniably powerful – making it the perfect way to supercharge your marketing efforts.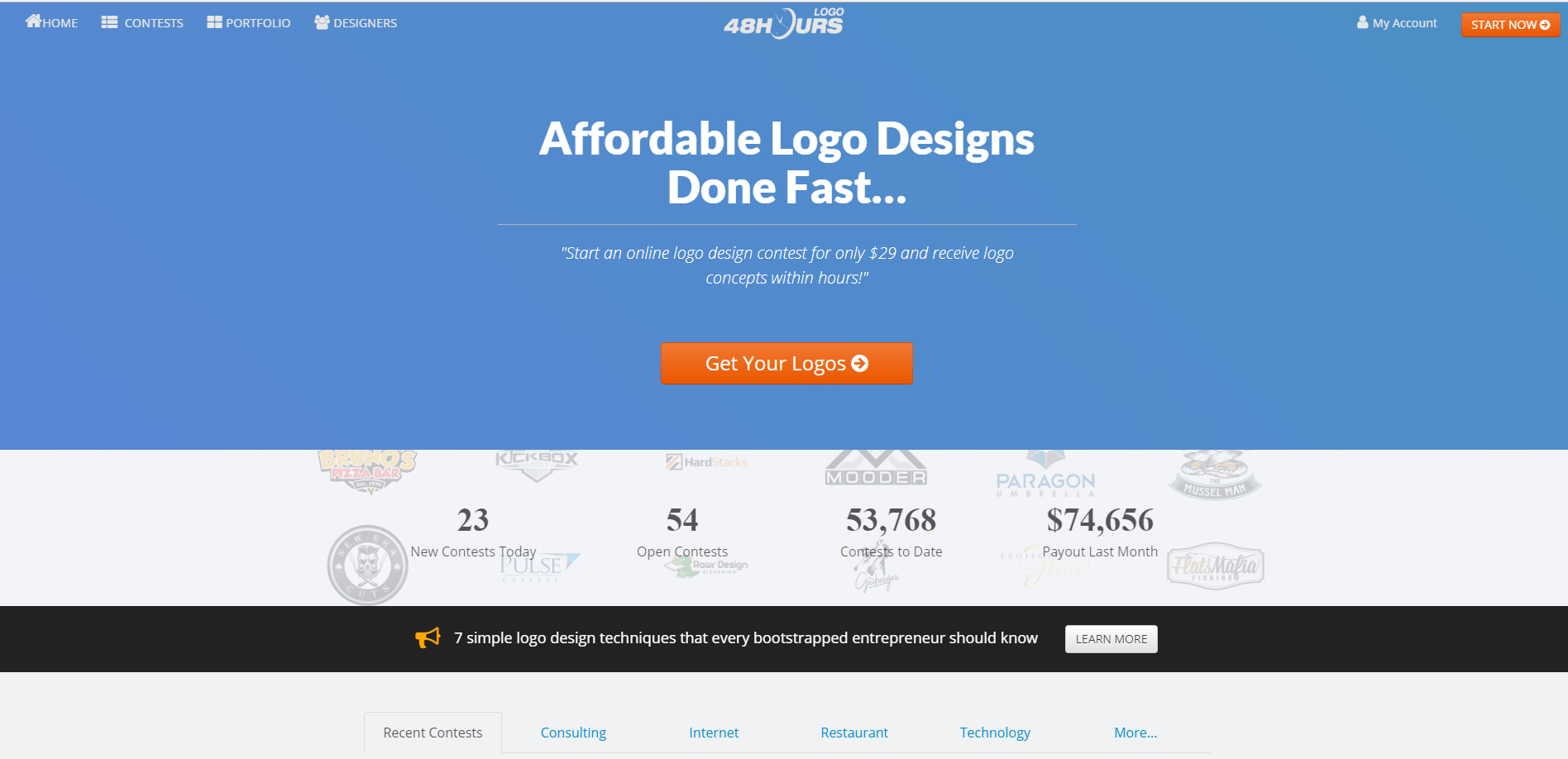 Looking for a gorgeous logo design while keeping spending at its minimum? Try 48HoursLogo, it is one of the best platforms on the market where you can launch a contest and receive several designs very fast made by multiple professionals.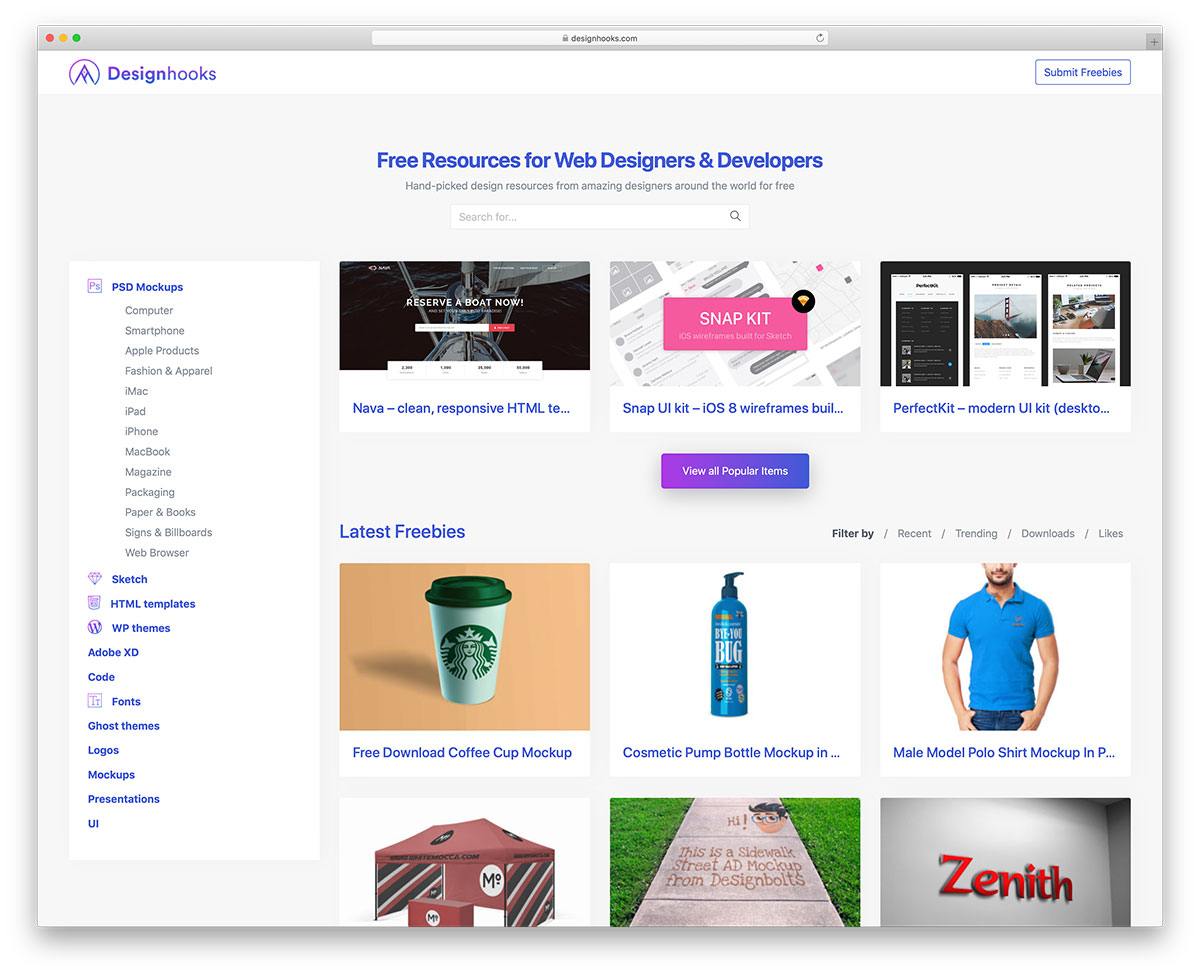 Designhooks is a fast growing free resources website where web designers and developers will find thousands of premium, handpicked items for free. There are several categories on the website which is very well structured: PSD Mockups, Sketch, HTML templates, WordPress themes and much more.
Browse it and take what you need for your projects.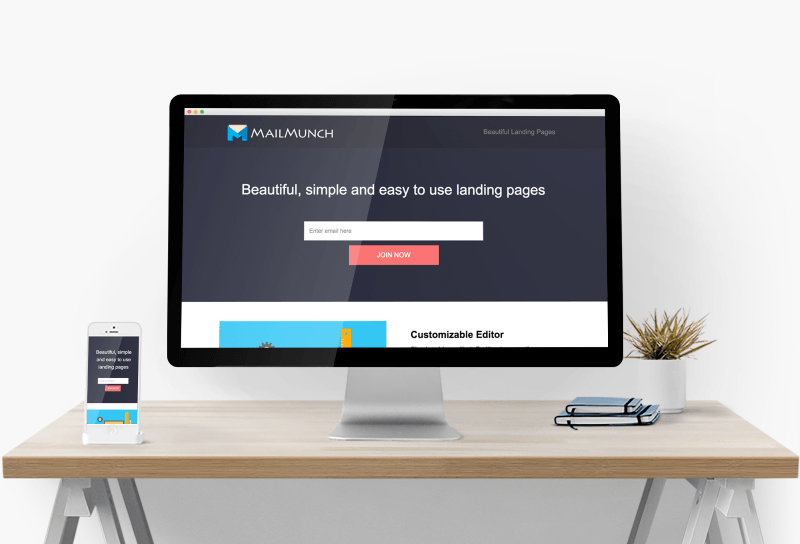 With MailMunch, everybody can convert abandoning visitors into subscribers and customers. It is one of the best landing page builder on the market, fully loaded with gorgeous themes, a powerful drag and drop builder and many functions that will make your life easy and your website convert better. Keep in mind that you don't need to have any coding skills or previous experience.
Keep in mind that MailMunch is having the powerful squeeze pages, which are dedicated landing pages for building your subscribers database. Think for a great core offer and let the squeeze pages become your lead magnet.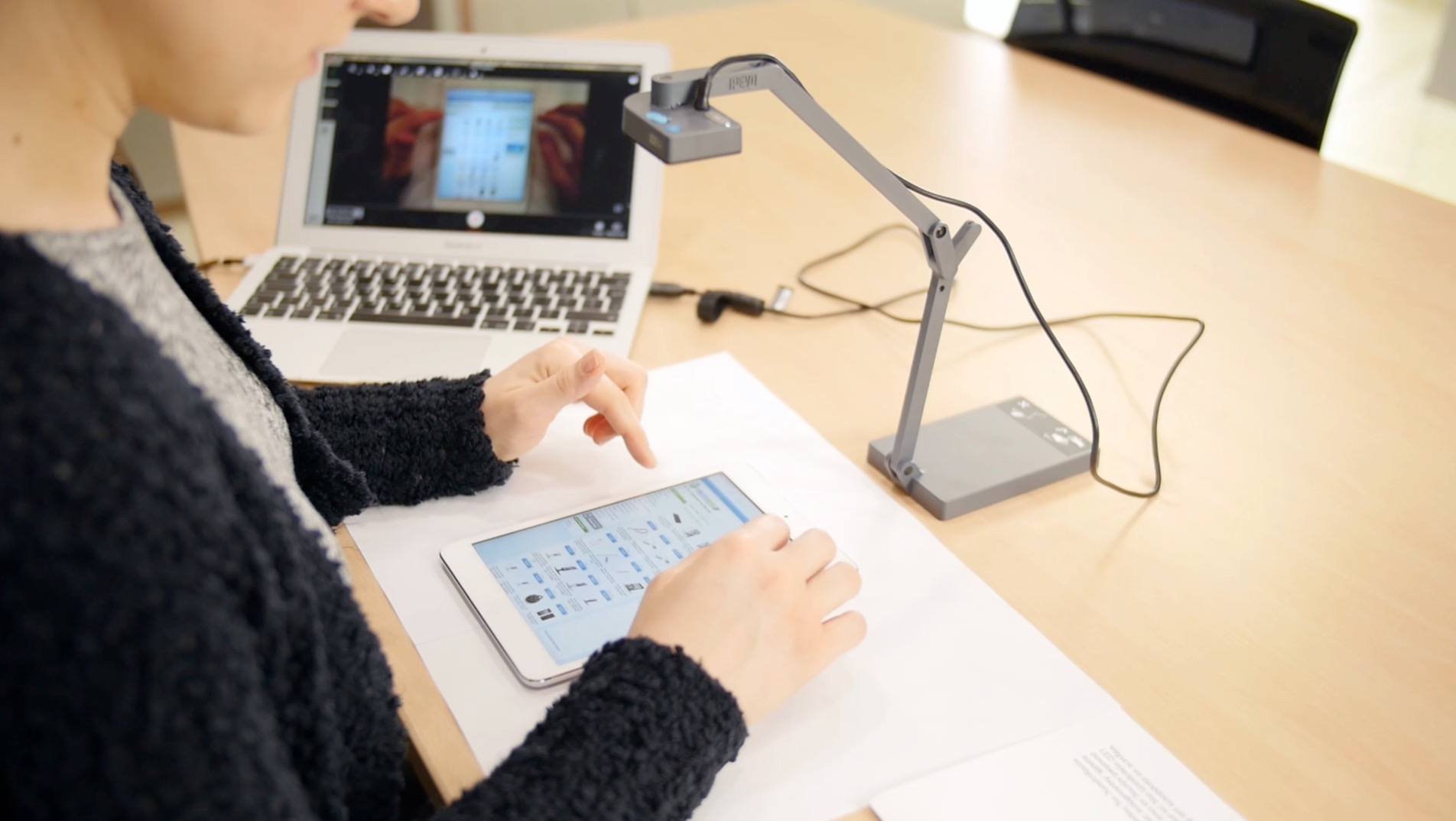 Userfeel will get your website tested by real-life persons. Find out what they think and how they feel your website. For only $49 you will get a video with the tester voice over and you will see his or her mouse movement. It works great and it is very easy to use.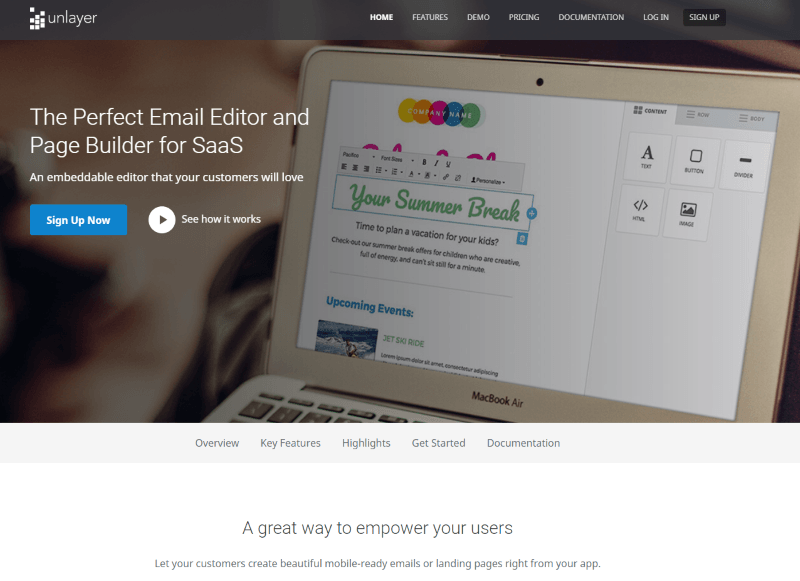 Unlayer is the perfect email editor and page builder for SaaS and CRM. It seamlessly embeds in your web applications and lets your customers create beautiful mobile-ready emails or landing pages right from your app. It is already used by companies with great success, being fully loaded with powerful features and functionalities.
Unlayer has combined many pre-designed tools which your users will be using to create awesome content from inside your application. HTML code produced by Unlayer editor has been tested on tools like Litmus, and Email on Acid. Your content will look great on all devices, and all clients.
Check the demo.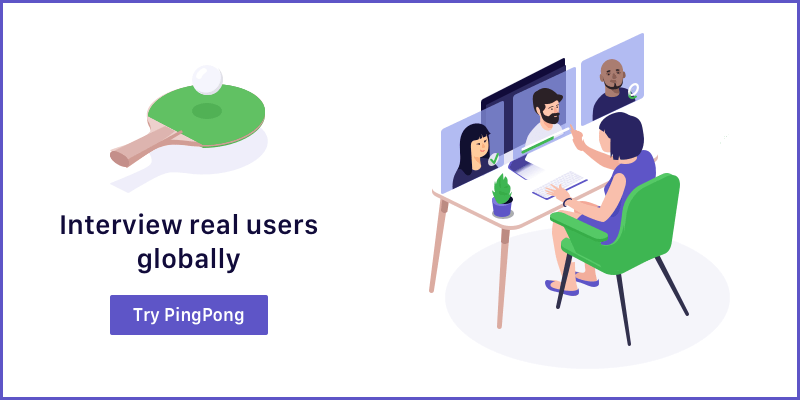 Used with great success by all kind of companies, including huge corporations like Vodafone, PingPong is a great interface to get real users test your product or service. You start by selecting pontential testers from tesns of thousands, you schedule the discussions, you have the video calls with their built-in function and you end by choosing your future testers and paying them. It is a simple and straightforward process.
Racks is a pixel-perfect, very powerful, yet free to use software company website theme that you will like from the first minute. It is fully loaded with features that normally can be found on premium, expensive templates, and it can be fully customized in minutes for your project.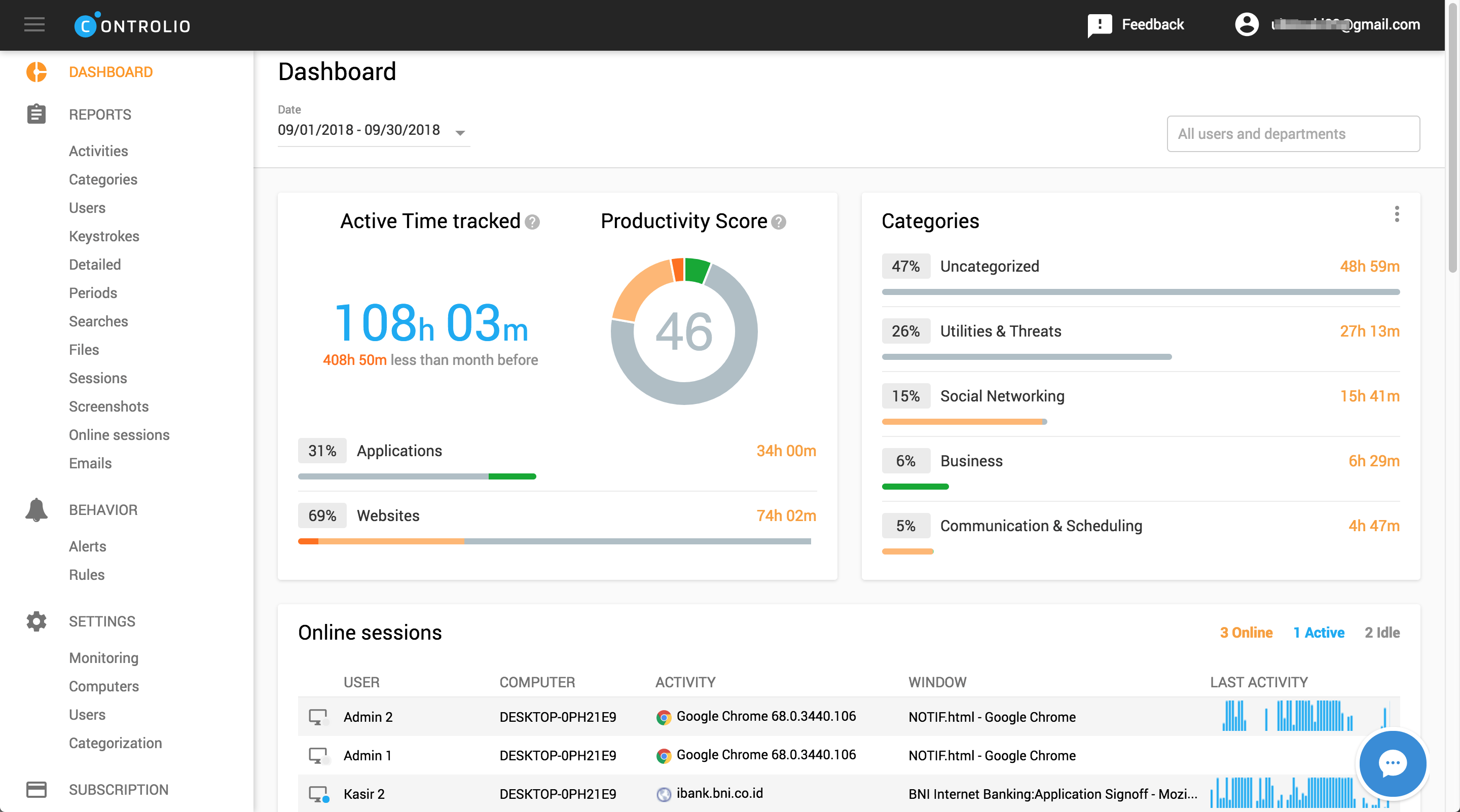 With Controlio you can monitor your employee PC from anywhere in the world. It comes packed with great functionalities: real-time surveillance, continuous screen recorder, keylogging and much more. Increase productivity of your team. Track active and idle time per app and website and get rid of bottlenecks in your workflow.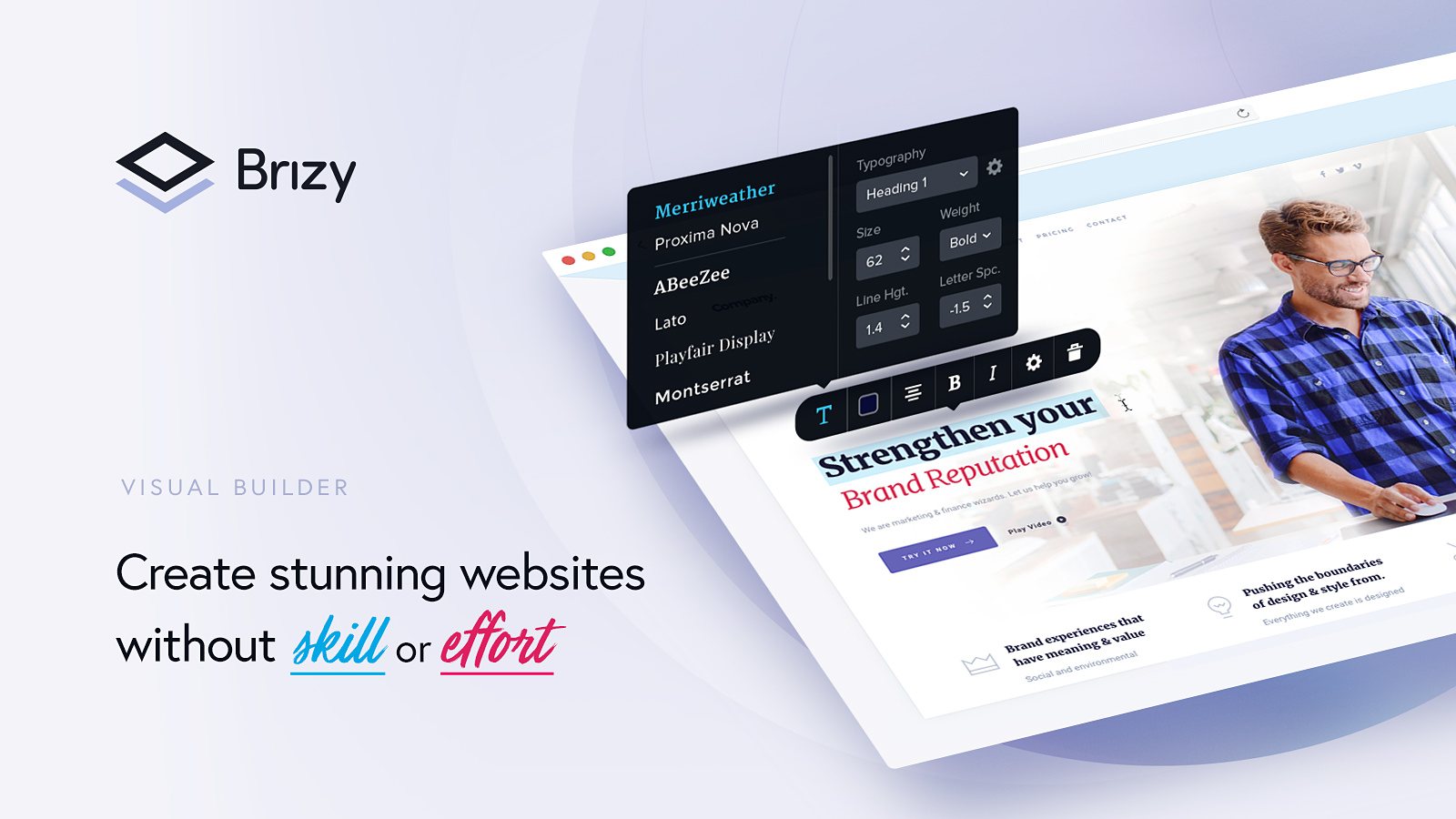 Brizy is probably the best website builder on the market, being loaded with tons of features and functionalities. What is even better is that it is 100% free. You have a powerful drag-and-drop builder at your disposal and more than 150 pixel-perfect premade blocks.
Try it, the results are stunning.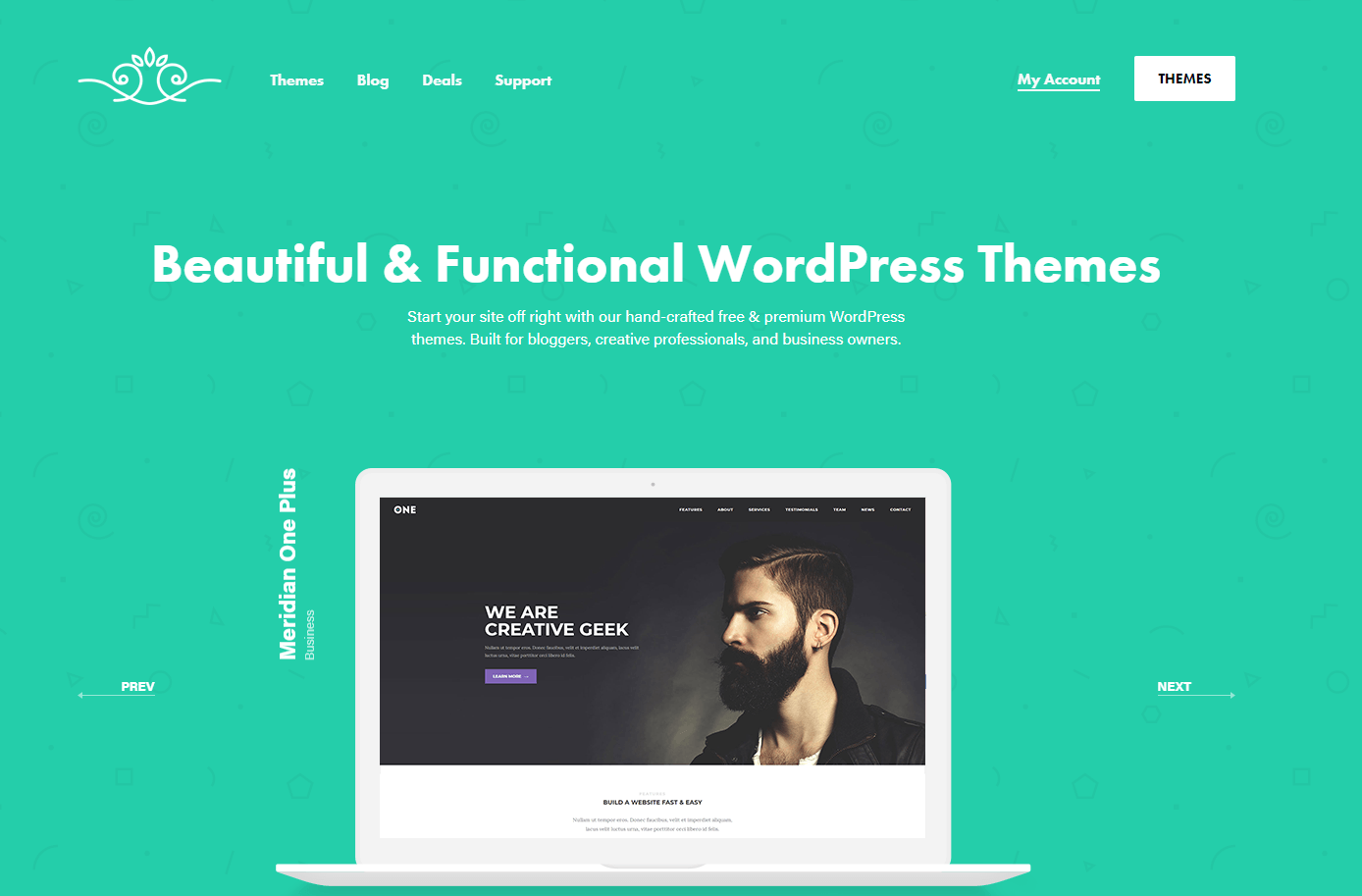 MeridianThemes has lots of gorgeous and fully functional WordPress themes that you will love from the first minute. All of them are SEO friendly, lightning fast and are packed with the latest technologies and features.
Browse their portfolio and pick a theme for your next project.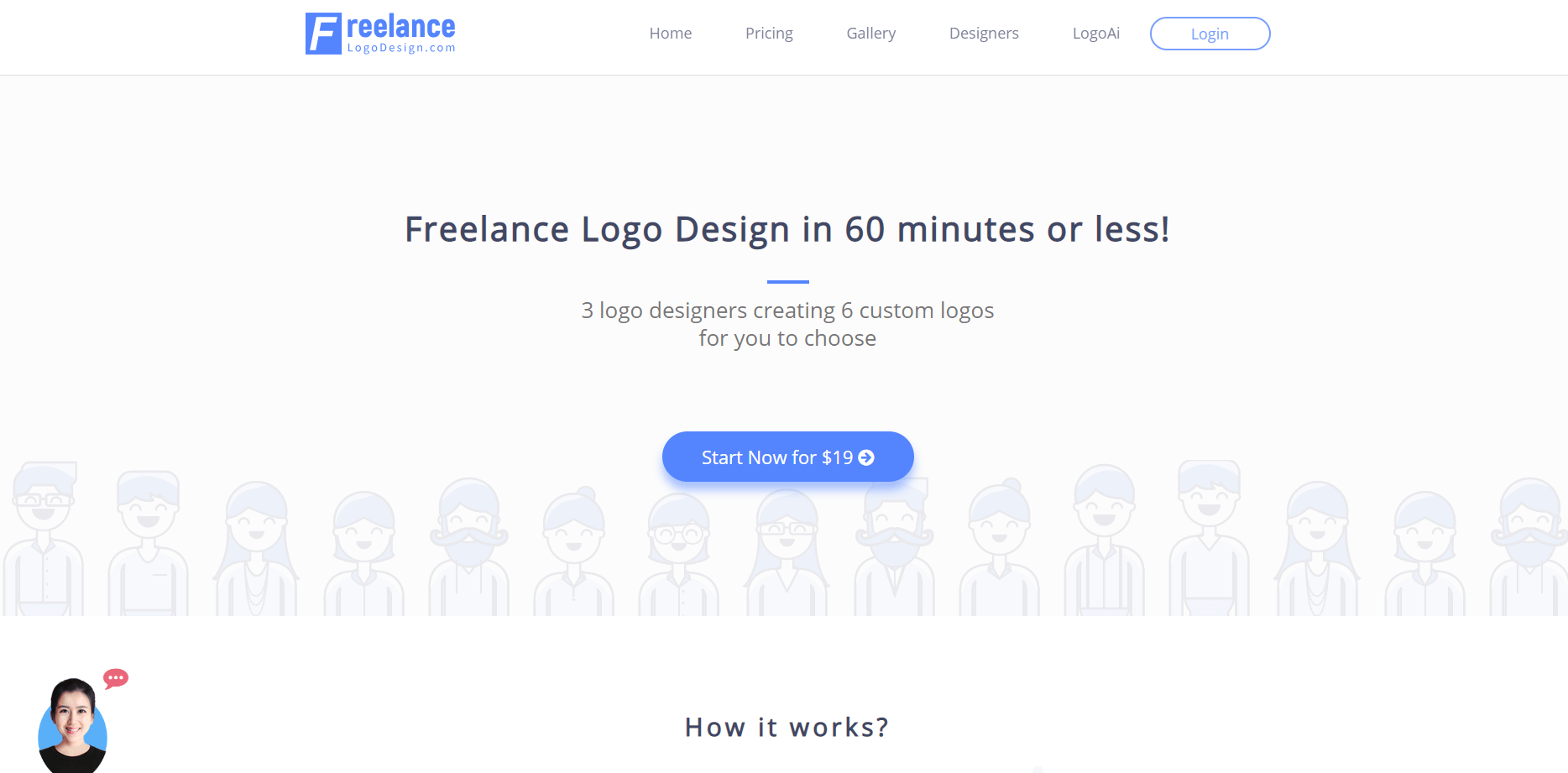 Freelance Logo Design is the best place to get a new logo design why keeping spending at its minimum level. 3 professional logo designers will send you 6 custom logo concepts to choose from. It is very fast and a reliable way to get a pixel-perfect logo.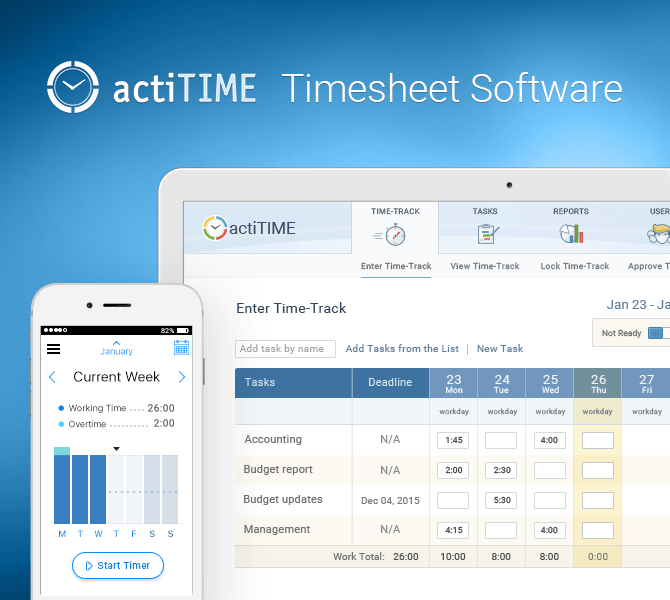 actiTIME is a powerful Time Tracking & Scope Management Software that is being used for any kind of companies. Users can easily create project scope, assign work to their team, record work hours and keep everything on track with the insightful data.
Start a fully functional 30-day trial to see it in action.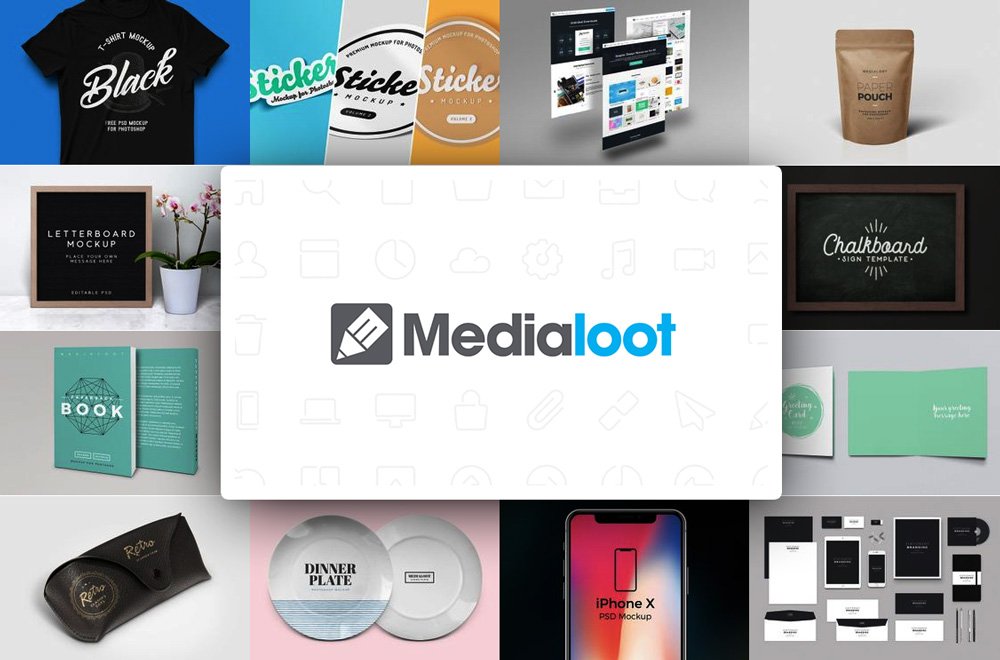 Medialoot is preferred by web designers and developers because here they can find thousands of free and premium graphics, fonts, icons, themes and many others. The quality of the products is outstanding, everything is handpicked from the best web designers in the world.
Browse Medialoot and fill up.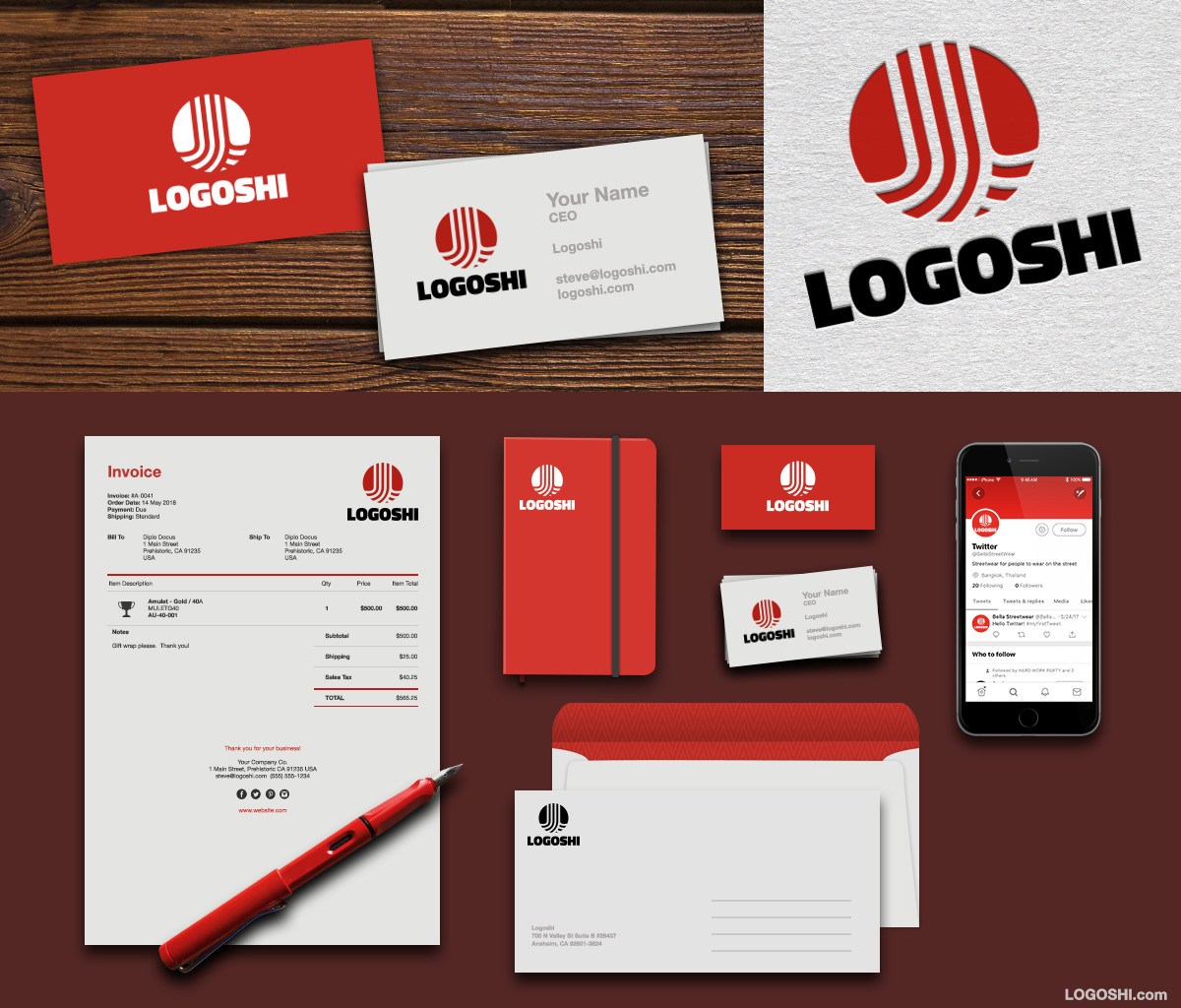 Every time you need a head-turning logo design for a new project and only want to spend only a few dollars, Logoshi is the answer. Logoshi's impeccable logo maker promptly produces professional logos. Pricing starts at $5. Try Logoshi for free. Pay only when you like the design.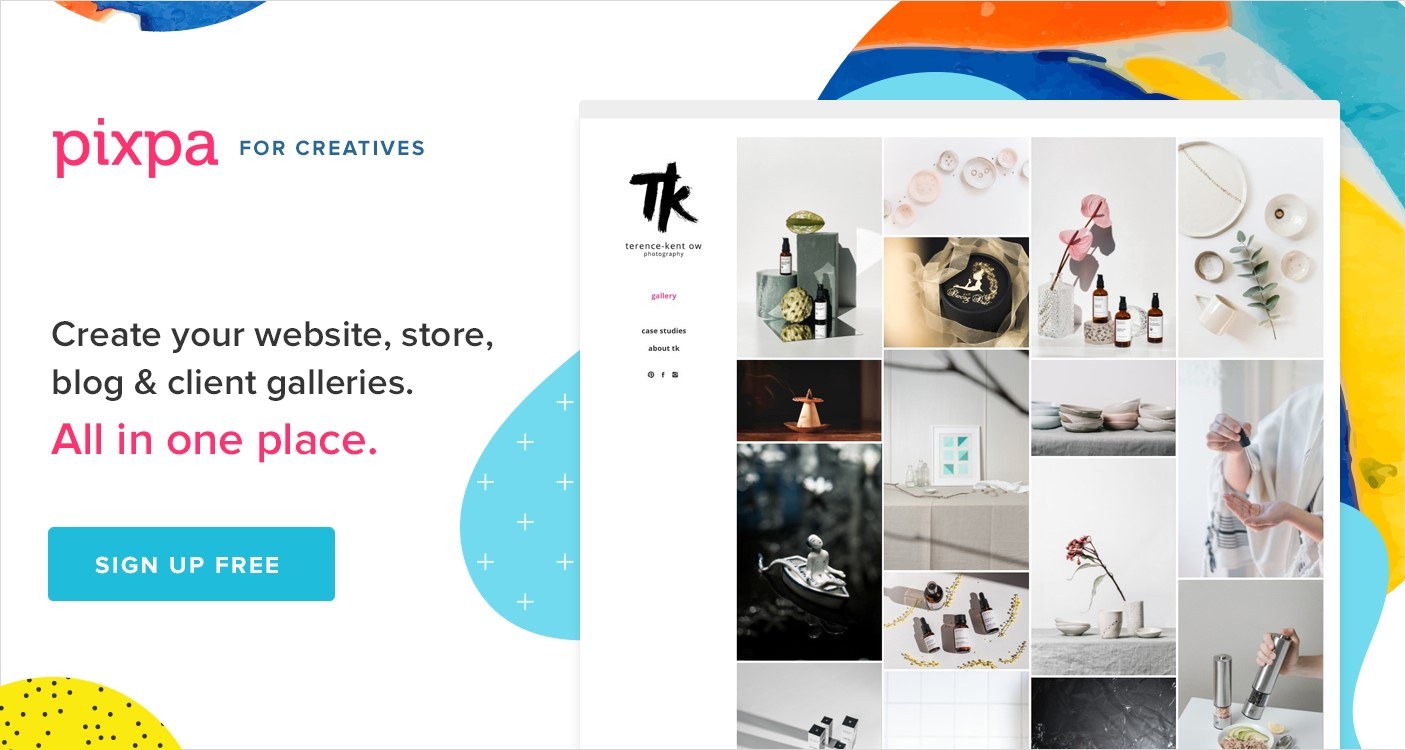 Pixpa is probably the best portfolio website builder on the market and you can easily integrate e-commerce, client galleries and blogging tools. It comes loaded with gorgeous, pixel-perfect themes, an excellent drag-and-drop builder and many functionalities that will make your portfolio website stand out of the crowd.
Try it for free for 15 days, you don't need a credit card.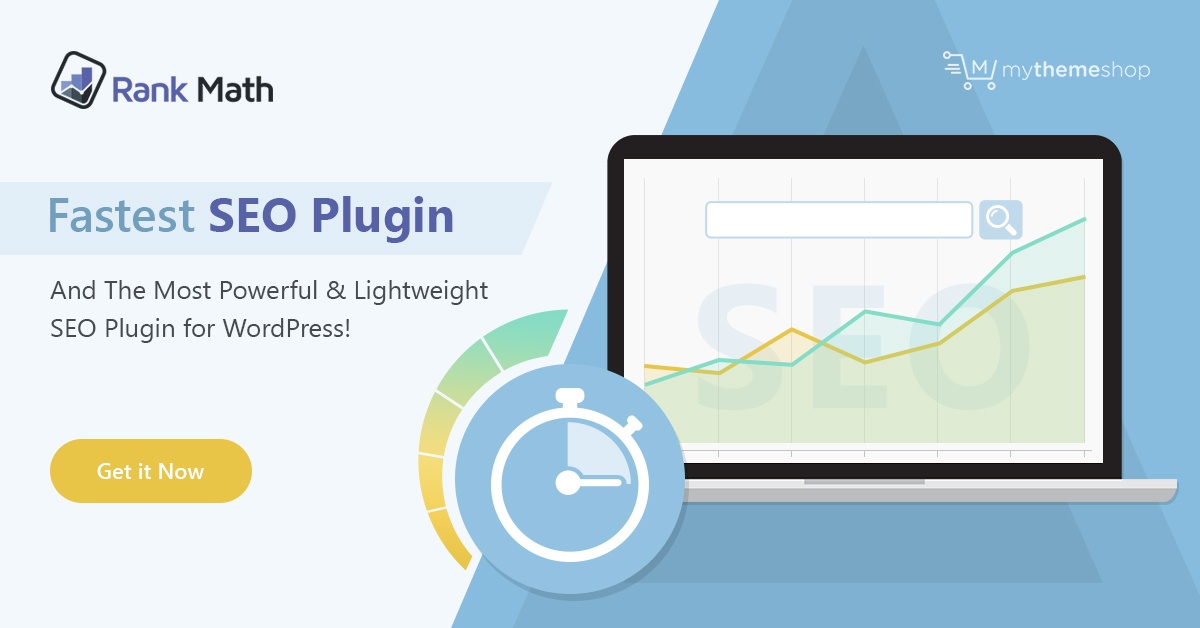 Considered the fastest and most powerful SEO plugin for WordPress, RankMath is a great choice to increase traffic for your website. It practically configures itself, it is loaded with the latest technologies and soon many great functionalities will be added.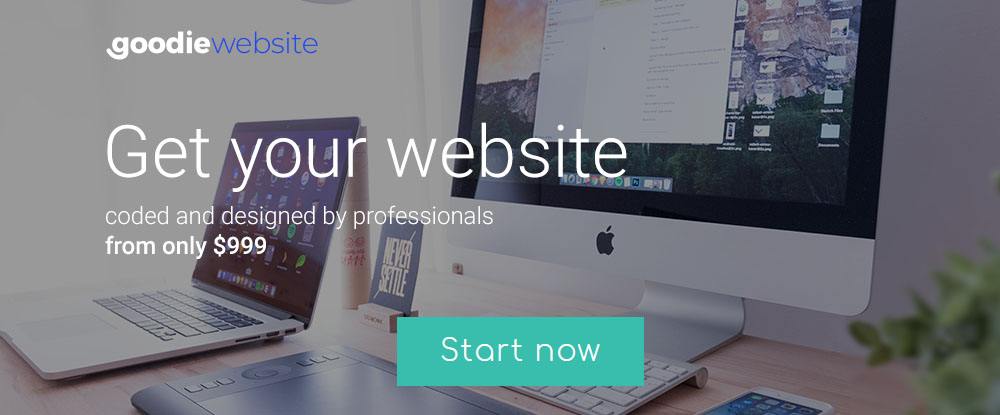 Goodie is an excellent development service that is mostly used by small companies looking to amplify their online presence, by designers looking for a reliable developer and for 1-10 page modern websites. Pricing per website starts at $999.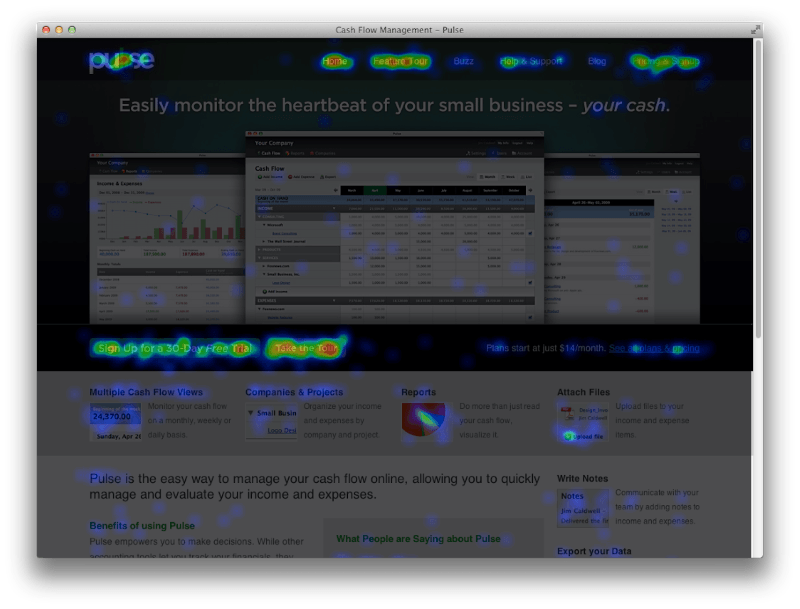 Inspectlet is a powerful way to find out why are visitors doing certain things on your website. This tool will help you record and playback their actions, including their mouse movements with eye-tracking heat maps. It is used with great success by more than 90,000 companies, get aboard and stop guessing what people do on your website.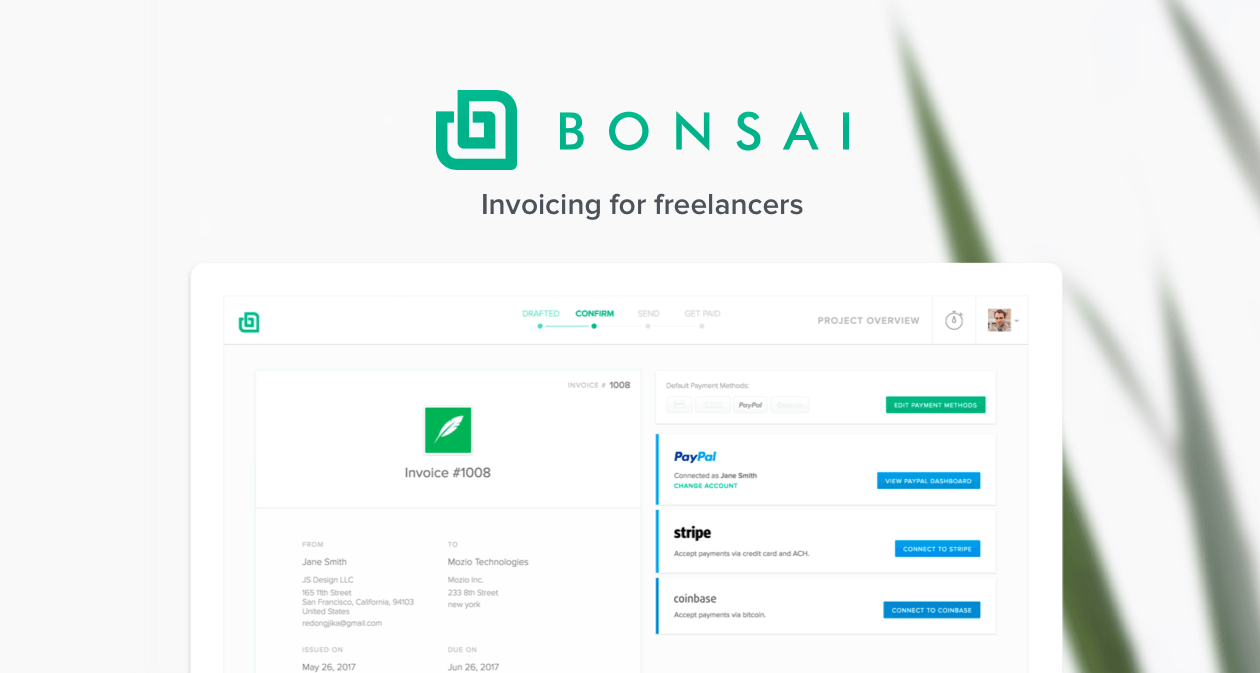 Trusted by more than 100,000 freelancers, Bonsai is the best freelance invoice platform on the market. It is packed with everything you need in one place, the interface is complex, yet very simple to use and is a perfect for web designers, developers, photographers and many others.
Start a free trial and see it in action.