The current situation around the world has been brutal on the economy, to say the least. In such a restrictive scenario, what tools do your design and development teams need in order to be as productive and as efficient when following the WFH or work-from-home model? To help you make that transition, we've reviewed the best software tools across four different categories that are absolute essentials for creative and technical teams doing remote work.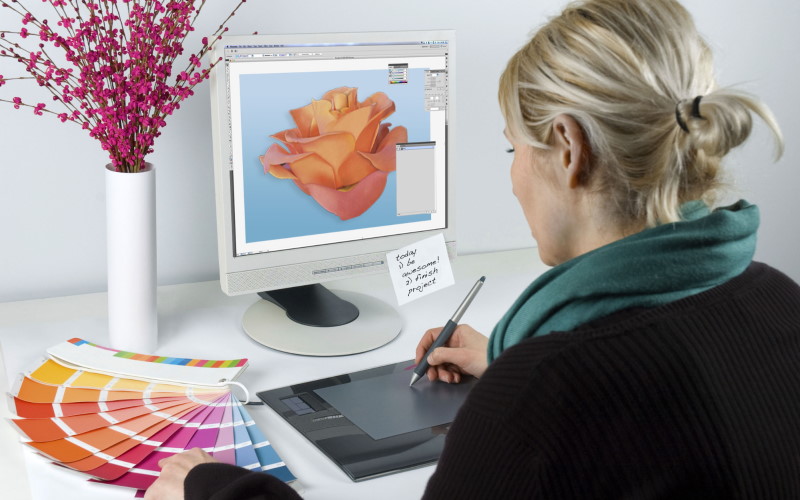 1. Document Workflows
Digital documentation is crucial to the smooth functioning of any department. The importance of having the right document workflow tools cannot be overstated in the WFM realm. Considering the universality of the PDF format as a medium to share content and ideas, your design and dev teams will need a robust PDF tool like PDFelement Pro. Let's take a quick look at some of the features of this versatile utility that can help your company successfully transition from the on-premise to the off-site remote work model.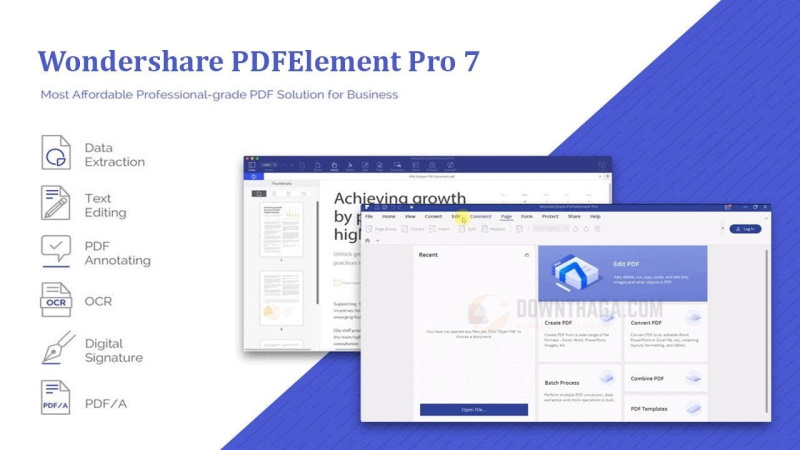 PDF Creation – PDFelement 7 Pro lets you convert more than 300 different file types into PDF format. Apart from this, you can directly create PDFs from scanners and photographed images, thus allowing you to completely digitize all document workflows and virtually go paperless.
PDF Editing – PDF documents are not amenable to editing without the right tools, and that's for a reason: the whole idea behind this format is to allow the dissemination of information in a static manner so it appears the same no matter what device you view it on. As such, you need a PDF editor to modify documents directly in the PDF format so you don't waste time converting documents back-and-forth from other formats.
Annotation and Markup Tools – Document workflows must have reviewing and commenting features that allow for smooth communication on specific content in a PDF document. PDFelement gives your teams the ability to provide – and receive – succinct and comprehensive feedback on design, content, and other aspects of their work.
PDF Conversion – Oftentimes, a PDF document needs to be shared in its original format such as HTML, EPUB or Excel so it can be edited in its native application. In such instances, you want the content to be converted from PDF into the other file type without losing the formatting, layout, alignment, and other attributes. PDFelement 7 Pro seamlessly converts PDF into numerous file types, including MS Office files, HTML5, text, images, and more while maintaining content integrity.
Forms Management – Designing forms from scratch is made easy with PDFelement. You can also convert non-editable forms into fillable PDFs with interactive content such as radio buttons, drop-down menus, checkboxes, text and number fields, and more. Your design team will have all the tools they need to create stunning form layouts with interactive elements, which can then be used to create fillable HTML content, online forms, and other resources.
Document Security and PDF Signing – Security is paramount when it comes to confidential or private information. If you want your designs or code to be secure before sharing them with other stakeholders, convert them to PDF and protect them with enterprise-level encryption, watermarks, redaction, and other tools. PDFelement 7 Pro also allows you to add digital e-signatures to documents, thereby validating them at each stage of the design process.
PDF Printing and Sharing – PDFelement gives you full control over printing attributes when you need hard-copy versions of digital files, and the cloud integration lets you securely share documents via email or by uploading them to popular cloud storage services so other collaborators can access them in a permission-based environment.
Advanced Batch Processing – For larger workflows, PDFelement 7 Pro offers a full range of batch processing tools for tasks such as conversion, OCR, watermarking, data extraction, file size optimization, etc.
2. Project and Task Management
Trello and Jira from the Atlassian family of products are both excellent tools for project and task management. While Jira is more "agile-friendly" and offers scrum and sprint tools for your development teams, your designers can use the visually appealing environment of Trello to manage their tasks and projects in a timely manner. One of the key aspects of these utilities is that they're specifically designed for usability and convenience, which translates to a much shorter learning curve for employees transitioning to remote work. Besides, there are several 'bridge' tools that make Jira and Trello interoperable to a great extent. Many companies already use these tools for their internal operations but, since they're hosted on the cloud, they're perfect for the WFM model as well. Let's look at some key features of both utilities.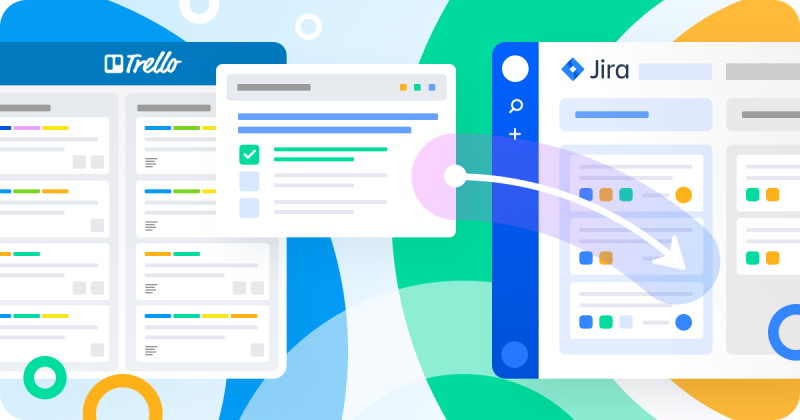 Highly visual platform based on boards, cards, and checklists.
Set clear deadlines and receive notifications for any changes to the project or task.
Edit with simple drag-and-drop actions.
Progress meter and checklist progress tracking.
Organize projects and tasks with specific tags, colored labels, comments, hyperlinks, etc. to make navigation and searching easier.
Attach files to cards and upload them to cloud storage services like Box and Drive.
Easily add members to a project or task using the sidebar tool.
Share or send embed codes directly from within a card.
View cards that you've been assigned to.
Simple user management tools.
Jira Features
Scrum and Kanban boards.
Roadmaps to clearly communicate with project stakeholders and team members.
Agile reporting tools and ready-to-use formats.
Make your dev pipeline more transparent by importing information from new builds, feature flagging tools, etc.
Rich API environment for process automation – increase productivity and streamline development workflows.
Deep integration with dev tools for enhanced traceability (end-to-end).
Mobile apps and app extensions to expand device capability and extend Jira's functionality.
3. Unified Communication
A unified communications platform such as GoToMeeting will fill the communication gaps created by the transition to remote work. No matter where your employees are working from, they can use GoToMeeting to effectively and reliably reach out to team members, stakeholders, and collaborators. It features additional products such as GoToConnect for VoIP connectivity. The creator of the software, LogMeIn, has been named as one of the leaders in the 2019 Gartner Magic Quadrant for Meeting Solutions. Here's what it offers: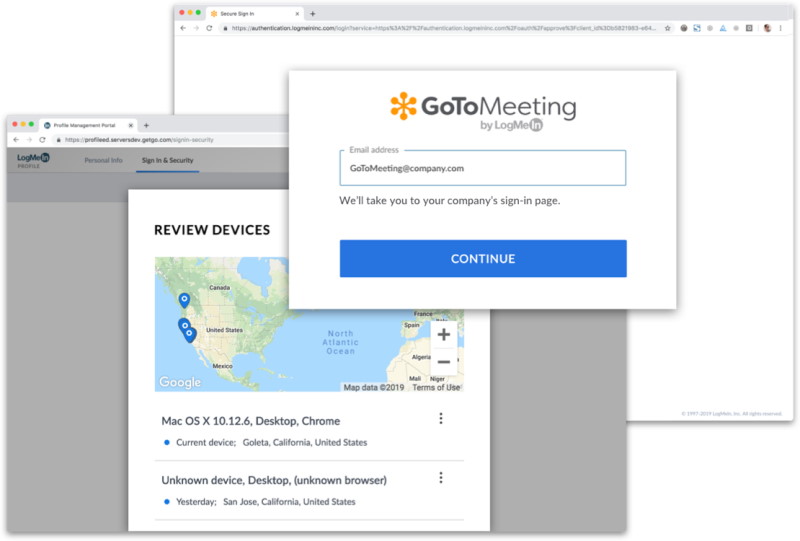 Comprehensive HD video and crystal-clear audio-conferencing capabilities.
Private meeting rooms with scheduling options.
Desktop sharing, and application sharing for PCs and Macs.
Virtual whiteboard with extensive drawing tools.
VoIP integrated platform.
Full support for mobile devices.
Record meetings, take notes, tag actionable items, and share them post-meeting.
Support for hardware devices from Cisco, Polycom, etc.
Extensive add-ons and support for third-party hardware and software.
4. Real-time Collaboration and Office Productivity
Two names stand out from all the others as real-time collaboration platforms: G Suite from Google and Office 365 from Microsoft. Both have matching capabilities and office productivity tools to help companies transition from in-office to remote work. These cloud-hosted services are completely online but, as in the case of certain Office 365 apps, they give you the flexibility to take your workflows offline and sync them when you're online again. These services are billed on a per user per month basis and all billing is centralized on a console-type interface that facilitates easy user management.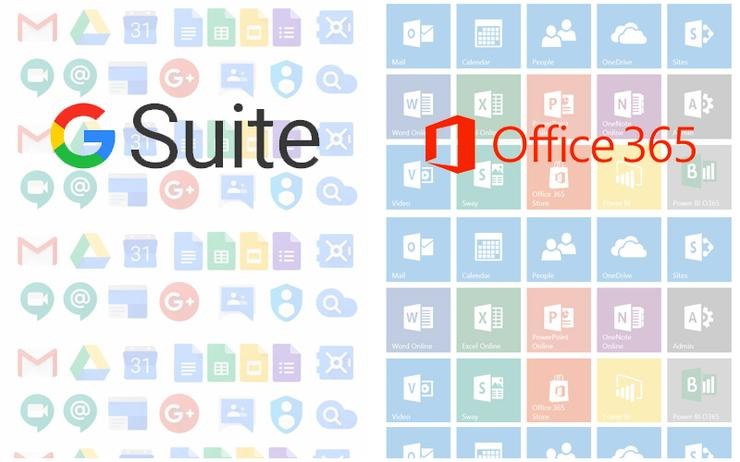 Professional business email addresses.
Web-based email service.
Cloud storage.
Office productivity tools.
Chat messaging and audio/video conferencing platforms.
Calendars.
Cross-application interoperability and integration.
File-sharing and screen sharing.
Real-time editing environment.
Robust security with TFA or MFA support.
Built-in data redundancy and disaster recovery.