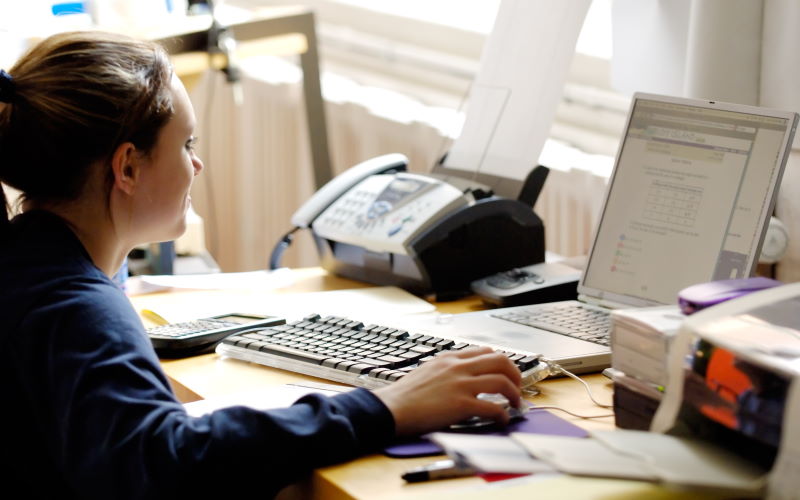 For decades, fax machines have been providing a convenient means of instantly receiving or sending document copies without the need for a physical visit or postage stamps. However, many companies now offer online fax solutions, so you no longer need a clunky machine to enjoy the benefits of faxing.
It's helpful to know that digital fax solutions are now available for you or your business. Since there are many internet fax services to choose from, finding the right one can be difficult. So, to help you out, here are some things to consider before signing up for an online fax service:
1. Usability
Traditional fax machines are easy to use. It's one of the main reasons why they are still sold in the market today despite the increasing shift by many businesses to fully digital communication platforms. You just insert the document into the machine, dial the recipient's number, and hit send. That said, if you're planning on moving this task online, you should pick a service that would be simple to use, too.
As a visionary entrepreneur, you must find ways to improve technology adoption to achieve business growth. It would be a huge help if you could find a user-friendly fax solution that even your most tech-challenged team member would find easy to use.
2. Operational Needs
Although faxing is still an essential business process for many companies, the extent to which they use it depends on many things. For example, companies from the legal and health sectors may have more demand for faxing services than other industries. Thus, they'll need a solution that provides enormous data storage and has stricter security protocols in dealing with confidential information. Meanwhile, if you or your company is accustomed to communicating via email, you may want a solution that enables you to send fax from Gmail or other email platforms. By understanding your fax requirements and operational needs, you'll be in a better position to find the ideal online fax solution.
3. Security
Cybercrimes and data breaches have significantly increased in recent years as more companies migrate to digital solutions. Therefore, everyone must prioritize security when it comes to sending and receiving information online. To protect your data and that of your customers, choose a secure and encrypted digital fax provider to keep your fax transmissions safe from prying eyes. That way, any unauthorized party will not be able to access your faxed documents.
4. Seamless Integration
Integration issues can inhibit people and organizations from shifting to digital applications. So, one factor to consider when choosing an online fax solution is seamless integration. Make sure the service you choose won't cause onboarding problems for your company.
What are the requirements for achieving seamless integration? First, the service should allow quick deployment across offices and team members. It means that everyone in your business can send and receive fax from various locations. Next, find one that offers ample cloud storage so that your company can go paperless. Lastly, you may want to find a faxing solution that will allow you to continue using your existing fax number with minimal problems and glitches.
5. Maintenance
Many businesses have decided to go completely digital due to concerns about the cost of maintaining fax machines. Your fax-related overhead will naturally be high if your business sends and receives thousands of faxed documents every month. So, those who want fuss-free and affordable fax solutions prefer online fax services that do not require hardware maintenance, regular software patches and upgrades, and even the annual renewal of licenses.
6. Speed 
Another advantage of moving fax services from traditional machines to online services is that you can save more time. You want a solution that can process your data quickly and send and receive documents in a flash. Moreover, it would also help that most fax-over-the-internet services can automatically confirm receipt of incoming faxes or resend documents that were not sent successfully.
7. Customer Support
When looking for an online fax service, it's important to consider the vendor's support. You want a provider that's accessible 24/7 in case you need help with technical problems, billing issues, and other concerns. Although the majority of online fax service providers include user guides on their websites and 24/7 chat support, it would be great for a provider to offer toll-free phone support, too.
The Bottom Line
Not all online fax services are created equal. Before you choose one for your company or personal use, make sure to take into consideration factors like usability, vendor support, price, and integration, among other things. Although fax machines are outdated technology, they can still help improve your business processes, particularly when communicating with your customers and suppliers.
Cover Image: Adobe Stock