MSDN sample library contains Windows Phone App Starter Kits which can help you get started easily with your next Windows Phone app. These starter kits are designed as a template with complete working code and are easily customizable and themable.
Learn more about the Windows Phone App Starter Kits below:
This starter kit helps you turn a WordPress blog into a Windows Phone application quickly and easily. By uploading a pre-written WordPress plugin and changing one line of configuration file, your Windows Phone application is able to connect to and read from your WordPress blog. All that will remain is the creative theming of your application to match your blog.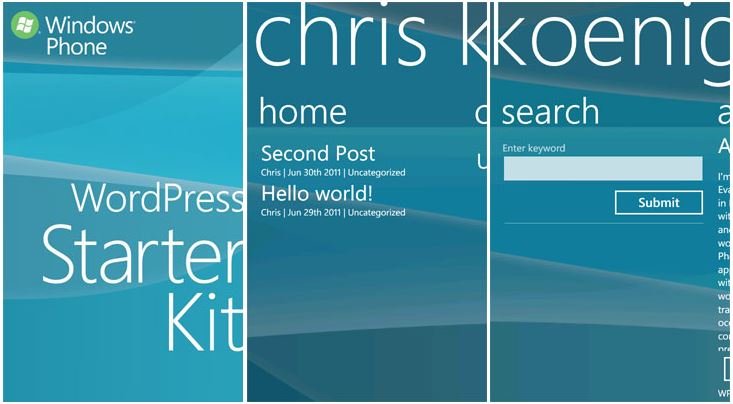 With this template you can create a Windows Phone applications based on RSS feeds. Even non-developers can use this template as there are only a few configuration options to set before you get a working, deployable application. It will also appeal to experienced developers because it provides a great starting place to build out a more complex RSS-based application as there are many places for custom tweaking and extending.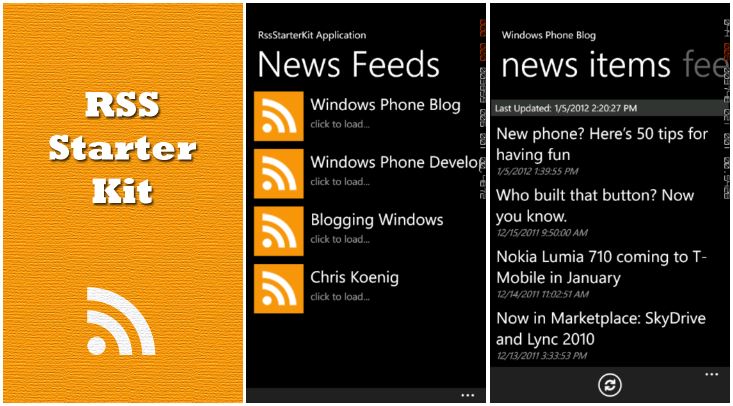 This Starter Kit provides a template for building Windows Phone applications targeted at schools, teams, or other organizations. Content is configured through XML files, but is completely customizable and themable.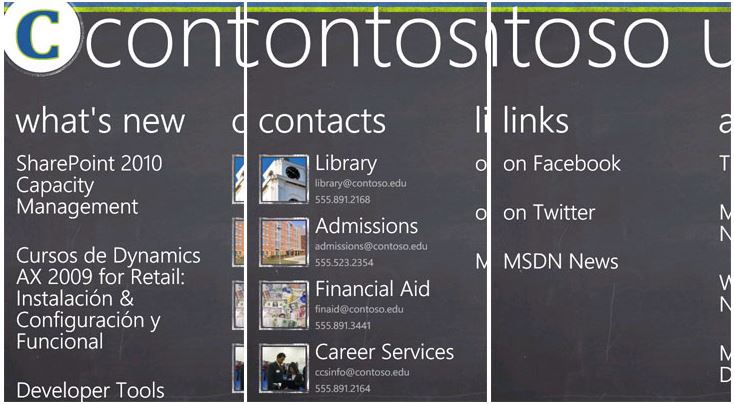 The Windows Phone Starter Kit for Podcasts allows you to easily create a Window Phone app for any podcast that provides a valid Rss Feed. This kit provides background audio, live tile updates, history tracking, twitter intergration and much more.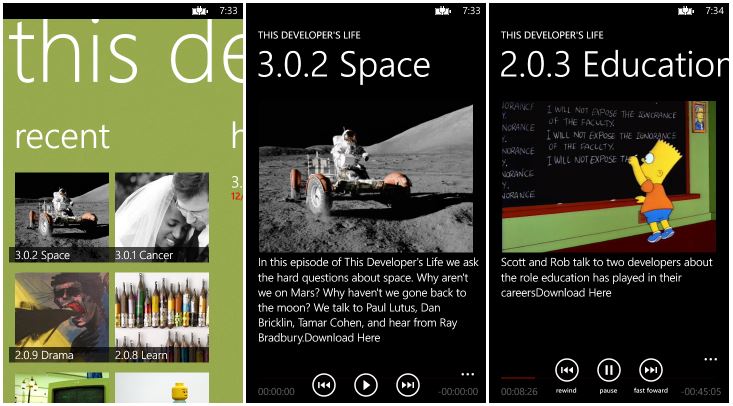 Available on GitHub
All the above samples are available on github as well and welcome contributions from developers.
Windows Phone App Studio
Windows Phone App Studio is worth mentioning here as it allows you to make Windows Phone apps from starter templates. It provides a great starting point with its variety of templates based on Foods, sports, insects, movies, hobbies and more.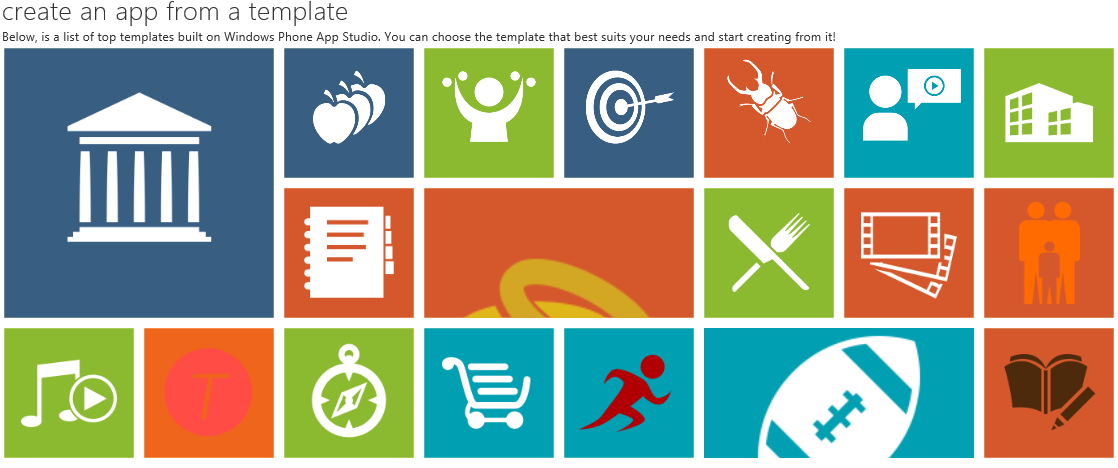 What's more, you can easily customize Windows Phone App Studio templates without the need to write any code. You can also download the source code for doing additional customizations.
Learn about more such tools which allows you to make apps and games without the need of coding.