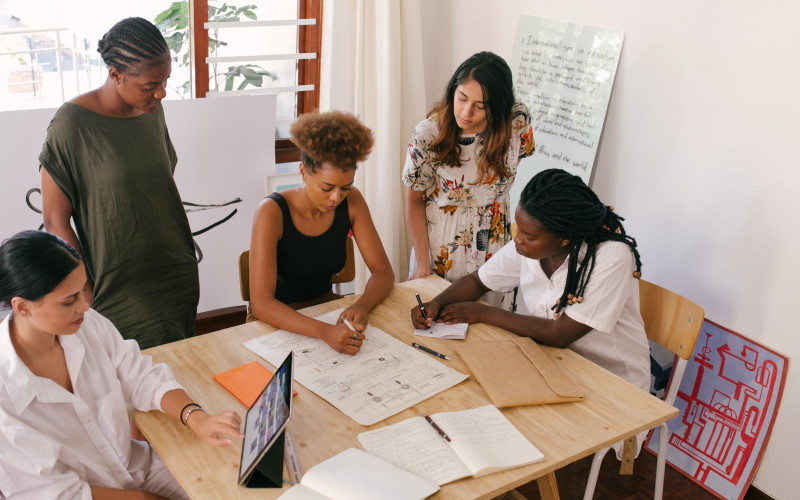 Virtual agencies offer a range of services, from digital marketing to website development. These startups can help other businesses reduce their workload and accelerate the completion of complex projects.
As the global outsourcing market continues to grow exponentially, we will be seeing more and more people drawn to building virtual agencies.
If you want to take part in this lucrative field, here are a few things you can do to get started:
1. Identify your niche
The first thing to do is determine the type of agency you want to establish. You have to be very specific on this one. You should be able to focus on one type of service and on one type of industry. The safest way you can do this is to focus on what you love and know best. For instance, you could be an IT agency working closely with the healthcare industry. Once you have zeroed in on your niche, the other steps will come easily.
2. Secure funding
After coming up with a rationale for your virtual agency, it's only a matter of gathering the right amount of resources to set everything up. It helps if you have saved enough money for your starting capital, but you can always get a few friends and family members to pitch in. Venture capital can be a great source of funding if you are able to pitch your business well. You can also access bank loans that are specifically catered to startups. But if you're really strapped for cash, then you can apply for a line of credit. There are many ways you can finance your virtual agency, so look for one that matches your current financial situation.
3. Consider office space
If your virtual agency comprises a small team of remote freelancers, then leasing an entire office space is definitely out of the question. A better approach would be to rent out a co-working space in your neighborhood. California has lots of co-working spaces, such as Novel Coworking San Diego, which has amenities like a fully-stocked kitchen and espresso bar. From this initial size, you can scale your agency and move into a dedicated office space.
4. Double down on marketing
Once you have every important aspect of your virtual agency up and running, you will need to create a marketing campaign for spreading brand awareness and generating clients. Start by building a brand that can easily get your audience hooked. Create a personality and message that resonates with the needs of your niche. From there, you can create a multi-channel marketing strategy.
Using a good mix of blogs, videos, and other content, you can generate interest in your services and convert prospects into paying customers. You can also set up a PPC campaign to target prospects who are likely to hire your agency. You just need to have the right platforms in place such as marketing automation tools and content curation software so you can publish a constant stream of relevant content.
From all these insights, the best resource you have is time and patience. Don't rush the process. Give it some time to simmer. Your virtual agency should stand firm if you use the right methods for building a profitable and sustainable business.