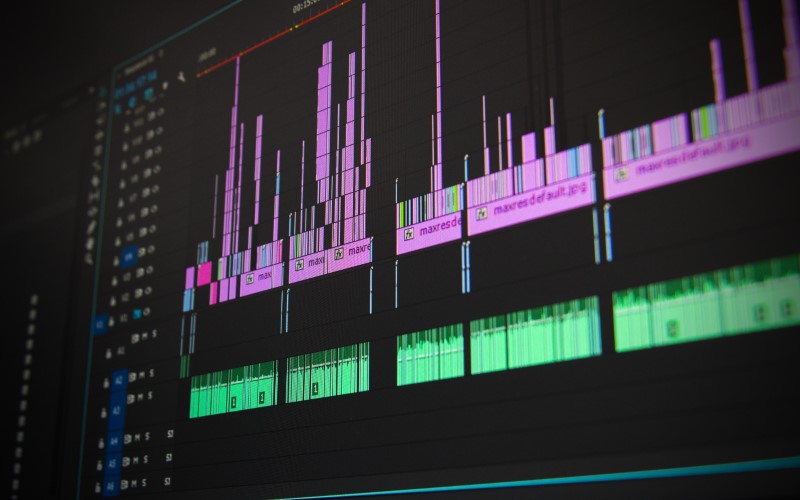 Are you new to video editing? Video editing is not difficult at all when you know the basics. Editing raw footage is crucial as it improves the final video's quality and impresses the viewers. It is easy to record videos, but it requires good skills and basics to edit the footage well. People film footage daily from family occasions to professional duty; thus, it's rare to get people without a camera in their pockets. With the availability of affordable computers and free video editing software, beginner video editors can take their skills to the next level.
The following are tips to help you through your footage editing process:
Choose the Best Editing Software
You should select a video editing software that has a wide range of features. However, choose a video maker with easy interphase that you can learn fast enough. Most beginner video editors like a video maker that has ease of navigation. It would be best if you also got a video maker with a user manual for easy learning.
There are numerous video editors available for amateurs and professional video editors, including Adobe Premiere Pro, Corel VideoStudio Ultimate, VideoPad Editor, LightWorks, VSDC Video Editor, ShotCut, and iMovie. You should try the Adobe Premiere Pro as it is cheap and affordable. It also has impressive features as some of the tools can integrate with other applications on your computer.
Ensure That Your Computer Can Edit Footage Effectively
You should check whether your computer can edit videos since not all computers can handle the process. Ensure that the computer has a processor of either Intel Corei5 and above for easier and faster performance. Your computer's RAM should be 8GB and above. However, some software may take 4GB, but others will be slow in processing. The graphic card is essential, especially if you are handling high-resolution footage. The computer should have a high storage capacity, especially in Solid State Drives (SSD). It's possible to use Hard Disk Drives (HDD), but SSDs are better since they have more storage capacity. The computer should also have Thunderbolt, USB 3.1, and USB- C features for efficient transfer of data from portable storage devices to the computer and vice versa. In short, you should have a fast computer for the editing task.
Carefully Choose the Background Music
Background music enhances the quality of the footage. However, ensure that the music doesn't distract. Also, consider the copyright implications before selecting the music for the video.
Related Read – 1000+ Free Sound Effects, Music Tracks & Loops
Take Regular Breaks While Editing
Have breaks during editing as it is suitable for both your eyes and brain. Regular breaks will give you enough time to rest your brains after a tiring task. Frequent breaks also help increase productivity as you will get re-charged to continue editing. Have the break outside your office if possible.
Plan and Organize Workflow
For an efficient workflow, you should organize yourself well and be systematic in editing. No matter how fast your computer is, you wouldn't be fast enough if you don't manage your work in an orderly manner. It will help if you keep the files in well-labeled folders for easier retrieval. For instance, have the projects, images, graphics, video clips, and audio files in separate folders and sub-sections.
Also, develop a basic timeline. A timeline is a visual delineation of the sequential order the clips will take in the final footage. Arrange clips in an orderly manner, depending on how you are going to use them.
Get Conversant With Basic Video Editing Terms
Knowing some of the video editing terminologies will help you become a pro. If you are a beginner and are not conversant with the terms, you will have a hard time knowing what to do next. You should learn and search video editing terms such as Jump Cuts, J Cut, L Cut, Montage, Cutting On Action, Match Cut, Match Action, and Cutaways. Once you are conversant with the terms, you will be fast while editing your video footage.
Do Not Overuse the Video Effects
Video editing effects include distortion, video speed effects, artistic filters, 3D effects, and mirroring. You should avoid too much use of video effects as it will lower the quality of the video. Overuse of video effects also causes distress to the viewers.
If you have never edited any video before, you may think that video editing is overwhelming and mysterious. However, you can easily edit videos since even a professional video editor started from somewhere. Do not worry, as there are manuals available for beginner video editors.
You can also find many free stock video sites offering high quality footages that you can use in your videos.