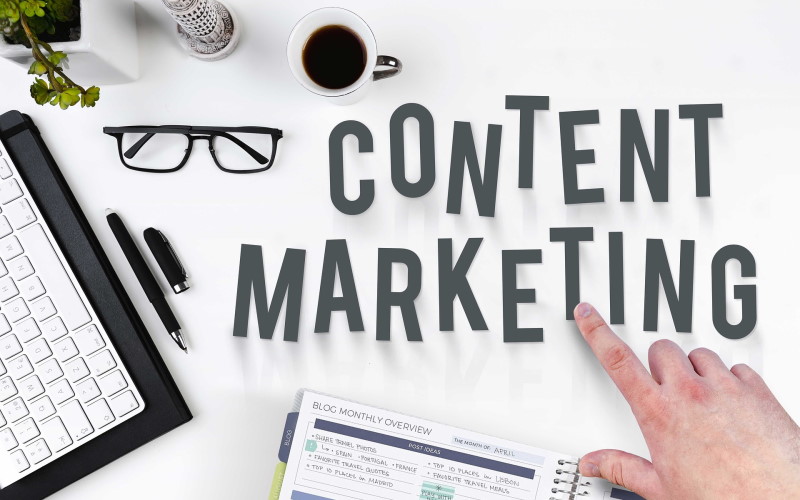 In the fiercely competitive realm of B2B companies, standing out and establishing a strong online presence is critical. A powerful tool for improving B2B SEO ranking is content marketing, which enables companies to engage with their target audiences, showcase their expertise, and ultimately boost their bottom line. This article will delve into essential principles for crafting a winning strategy to improve B2B SEO positioning with the help of information marketing.
Knowing Your Ideal Customer
For B2B businesses to establish a prosperous content marketing strategy, it's imperative to create customer personas via thorough research. By outlining the characteristics of their ideal customers (in this context, other enterprises), such as their industry, company size, geographic location, financial standing, procurement preferences, decision-making processes, and pain points, companies can develop relevant materials that address the specific needs of their target audiences.
In the realm of B2B enterprises, the art of personalizing content to the smallest detail is nothing short of a superhuman ability. Businesses possess the power to create material that tackles precise challenges or delves into topics that arouse their customers' curiosity. This approach not only helps establish the brand as a leading authority but also fosters trust and drives sales.
Defining Objectives
Crafting a content strategy demands coherence between your materials and your business objectives. Your creations must carry meaning and must cater to your purpose, be it boosting brand awareness, generating leads, or promoting conversions. By defining your goals, you can customize your materials to match these goals and assess the efficacy of your endeavors. Moreover, it is crucial to keep yourself abreast of the latest trends and advancements in your industry to ensure that you remain pertinent and supply significance to your audience.
Nonetheless, it's crucial for B2B corporations to establish practical and attainable objectives. They should contemplate factors like their financial plan, provisions, and agenda when deciding on their goals. Moreover, they should monitor and scrutinize their advancement frequently to confirm they're on the right path toward accomplishing their targets. By setting precise, practical, and assessable goals, companies can amplify the influence of their content marketing endeavors and attain enduring prosperity.
Exploring Different Content Formats
Businesses catering to other businesses are blessed with a wide array of communication channels to accomplish their objectives. They can personalize their strategies to cater to their intended audiences and niches. For instance, technology firms might showcase their research papers and success tales, while creative agencies may rely on captivating graphics and videos. The ultimate key to triumph is to cherry-pick the medium that strikes a chord with your target audience and empowers them with the knowledge to arrive at well-informed verdicts.
In addition to producing exceptional content, it is vital to promote it adeptly to connect with the right audience. This involves utilizing social media, email campaigns, SEO, and other methods to direct visitors to your message and generate leads. By comprehending the appropriate means of conveying your ideas for your enterprise and adopting a strategic approach to advertising, you can establish a prosperous marketing plan that enables you to accomplish your goals and foster stronger bonds with your clientele.
Designing a Plan for Content Production
Crafting a content calendar requires careful planning and forethought. You need to map out your approach in advance, outlining the themes, mediums, and platforms you'll employ. This way, you can ensure a well-rounded coverage of pertinent subjects that will resonate with your intended readership on a consistent basis. By doing this, you'll foster trust with your audience, establishing yourself as a dependable source of valuable information that they can look forward to receiving regularly.
Furthermore, employing a content calendar can foster cohesion among your team, enabling everyone to collaborate effectively in pursuit of a common objective. By keeping abreast of future topics, formats, and platforms, your team can map out their responsibilities in advance and prepare accordingly. This mitigates the risk of any eleventh-hour rush or anxiety and guarantees that all team members are synchronized.
Putting Your Strategy into Action
Producing extraordinary content is a pivotal factor in unlocking the potential of a thriving marketing strategy. To truly enchant and involve your intended readership, you must devote considerable energy, ingenuity, and investments. It's crucial to guarantee that the materials you craft are consistent with your brand's fundamental beliefs, goals, and communication style. Your content plays a crucial role in attaining the sought-after results, and it must seamlessly integrate with the overarching design of your marketing initiative.
Regularly evaluating and improving your strategy is a vital aspect of the journey. Utilizing analytical tools can aid in pinpointing opportunities for enhancement and fine-tuning your strategy for optimal outcomes. Tracking critical metrics such as engagement, traffic, and conversion rates enables you to determine what is effective and what is not. It can provide insight into content styles that resonate with your audience and the channels that generate the highest traffic.
In summary, leveraging content marketing is a fundamental strategy for elevating B2B SEO rankings. By creating insightful material that speaks to their audience's preferences, B2B enterprises can connect with their customers, display their expertise, and ultimately increase their earnings. Understanding the customer persona, setting goals, structuring the message, and executing the plan flawlessly are all integral components that contribute to a prosperous content marketing campaign for B2B firms.
Related: 4 SEO Data Insights To Improve Your Content Marketing Strategy